Long Island is famous for its endless beaches. It is easy to get there by car (a separate plus is the absence of toll roads and bridges). Besides, trains can reach many beaches. We have compiled a rating of the top beaches on Long Island so that you can choose the best one for yourself. Read our selection, choose a beach, and have a great weekend on the ocean coast.
Jones beach

This popular beach has attracted New Yorkers for years. It stretches 6 miles along the ocean, and visitors can swim, walk along the waterfront, or drop by Theodore Roosevelt Seaside Center. Plots 3, 4, and 5 offer access to the beach via underground passages; fishing is allowed at pier 10. But be careful, the waves can be high here. Plots 2, 6, and Zak Bay have sand mats that allow easy access for visitors with strollers, wheelchairs, and beach gear.
During lunchtime, you can have a snack of hot dogs and ice cream. Alternatively, check out the summer concert schedule at the Jones Beach Theater. The beach is crowded on weekends and holidays, so it's best to arrive early. All sections of the beach are equipped with showers and changing rooms.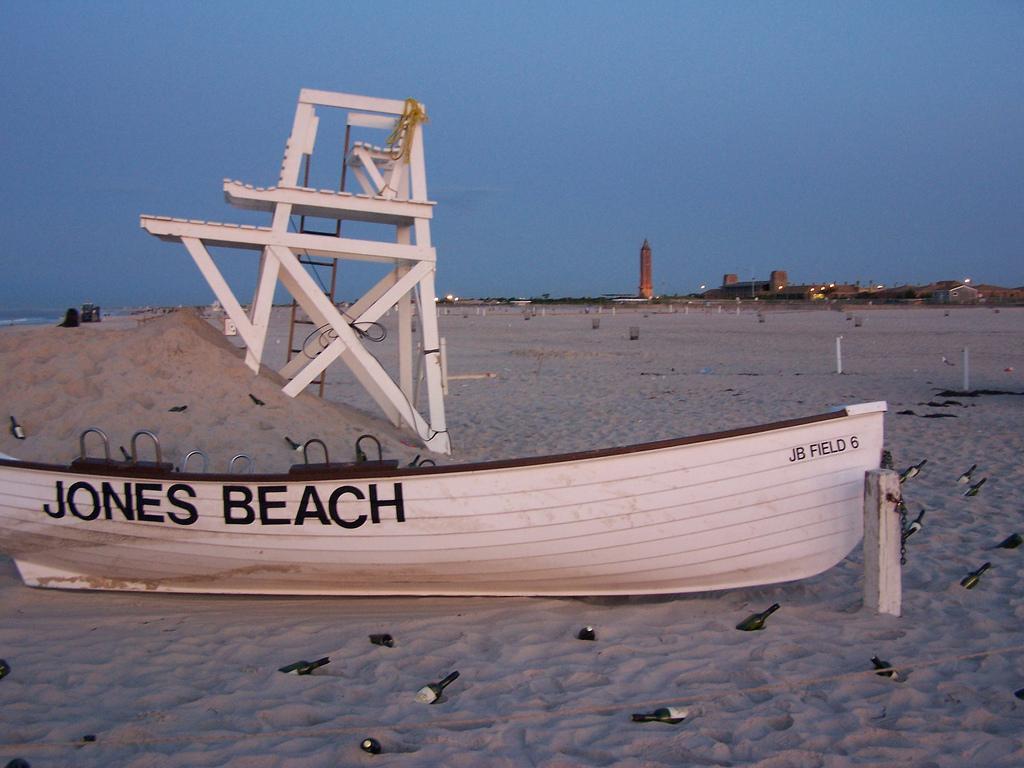 Cost: $ 10 per car
Long beach
One of the best things about Long Beach is its 2.2-mile boardwalk. After being destroyed by Sandy in 2012, it was completely restored. The new wooden promenade, adorned with art from locals and historical signposts, won't leave you indifferent. Rent bikes (or bring your own) and ride along the ocean before heading out onto the sand.
Umbrellas and chairs can be rented. Here you can always have a snack in a cafe on wheels, as well as small restaurants along the promenade. Long Beach can be reached by rail (Long Island Rail Road), or by car (there is parking near the beach).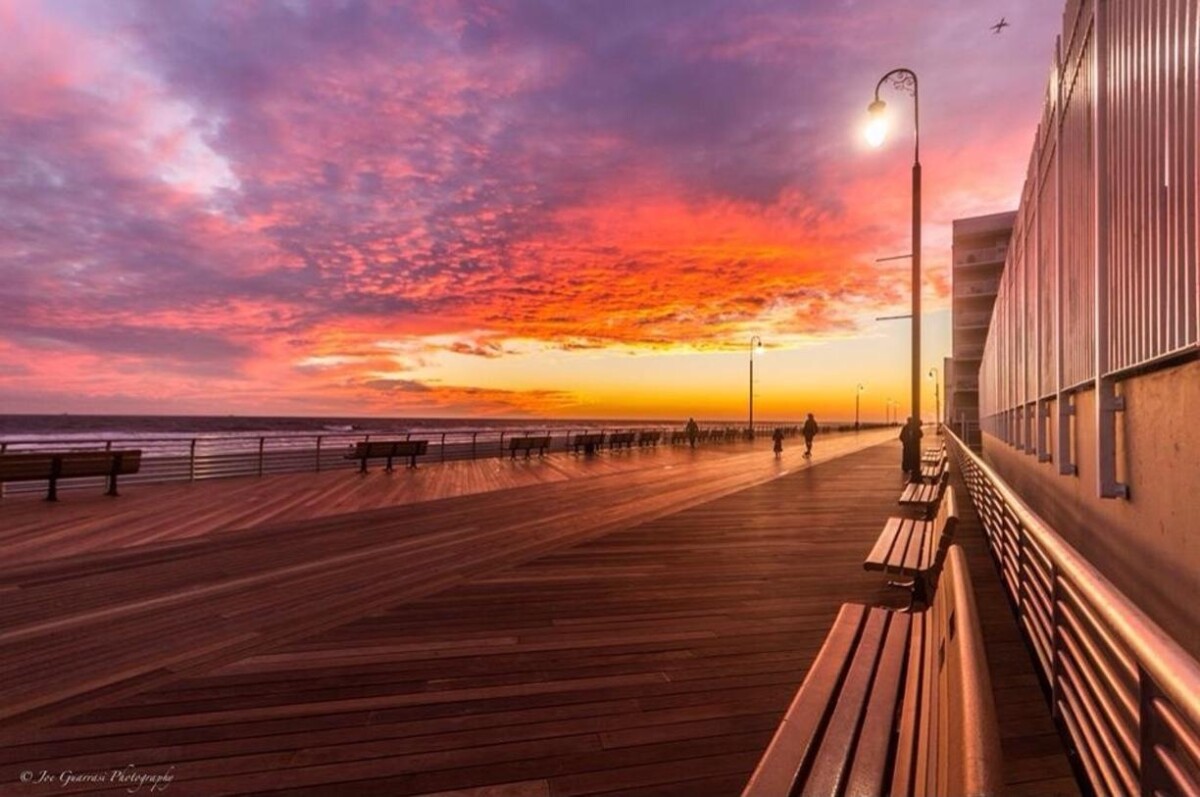 Long beach
Cost: $ 12 per person for residents; $ 15 per person for non-residents. Children under 12 are free.
Nickerson Beach (Lido Beach)
There is an excellent Fun Zone for teenagers: a skate park with several ramps and railings for brave riders; basketball and beach volleyball courts and a tennis court. Besides, the hotel has two full-size swimming pools and a children's pool. There are a playground and a large picnic pavilion to enjoy your lunch in the shade. Showers and lockers are available to all visitors.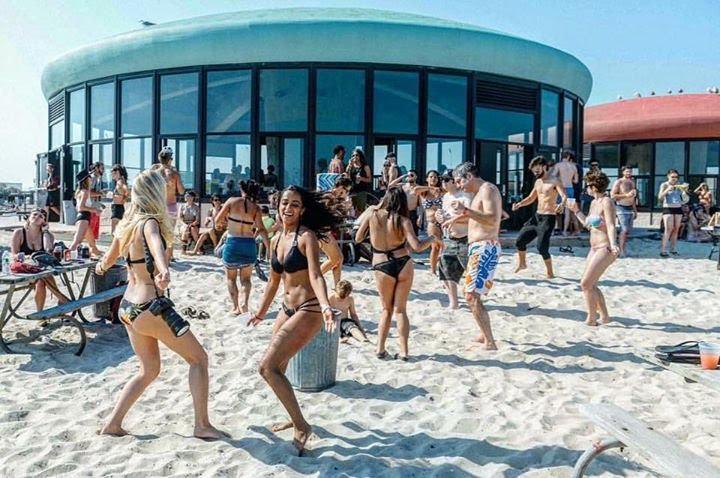 Nickerson Beach (Lido Beach)

Cost: $ 12 for Leisure Pass holders; $ 35 for those without a pass.
Point lookout
For a relaxing beach holiday, head to this Hempstead beach. Here you will not find crowds of tourists. The car park is within walking distance of the beach. Be prepared to bring everything with you – you won't be able to rent umbrellas and sun loungers here, you are unlikely to buy food. The only facilities on the beach are the toilets.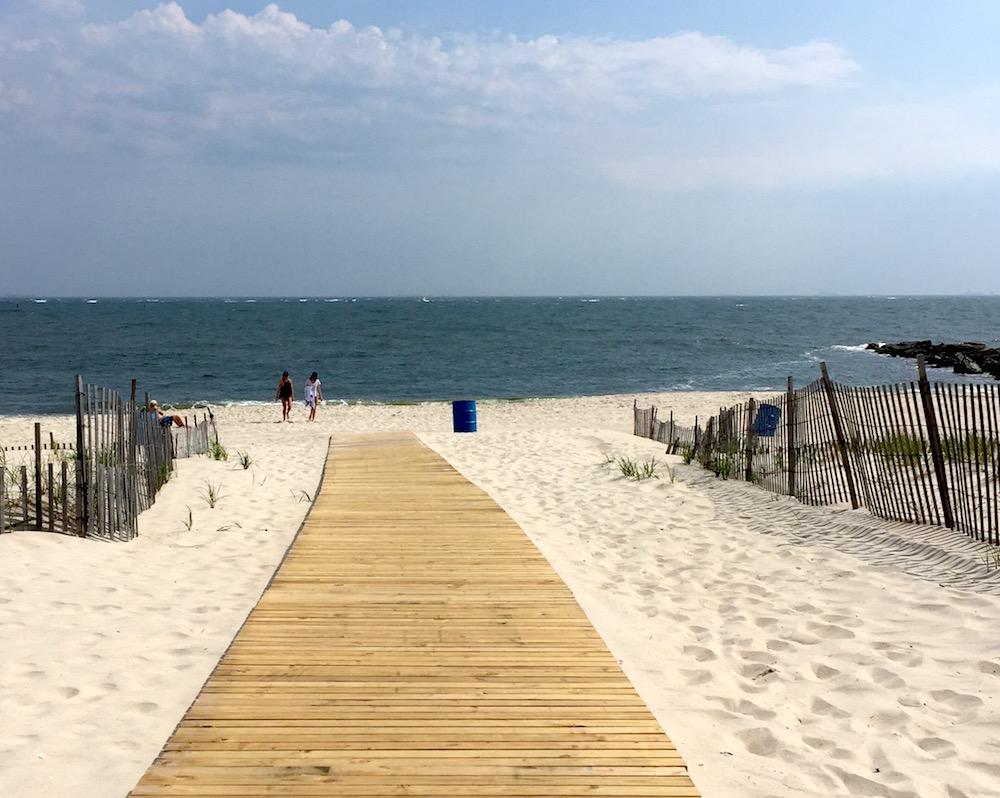 The Most Beautiful Sunset Beaches in Long Island. Point lookout
Cost: $ 10 per car for Hempstead residents; USD 25 per vehicle for non-residents.
Ocean Beach – Fire Island
You can only get here by ferry, but it's worth it. Warm ocean currents make the water here suitable for bathing from mid-May to late October. There are plenty of snack options around, especially for seafood lovers. First time visitors may get confused, but the locals are friendly and outgoing – just ask where to go. Taxis to the ferry port can be found at Bay Shore LIRR Station.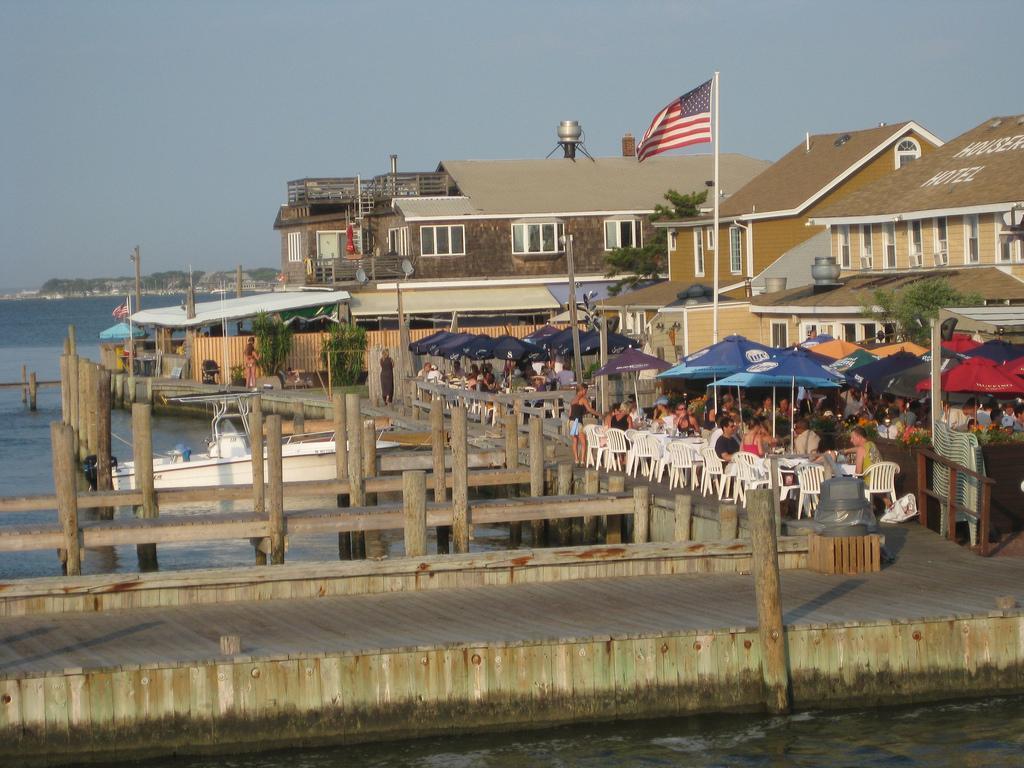 Ocean Beach – Fire Island
Cost: Access to the beach is FREE.
State Park Robert Moses – Babylon
With nearly five miles of sparkling waterfront, Robert Moses Park is the perfect family getaway. There are four parts of the beach, each with lifeguards, visitors can enjoy swimming and surfing. Section 5 has a large playground and a promenade that leads to the lighthouse on Fire Island.
There are many scenic picnic spots complete with barbecues and tables. There are an 18-hole golf course and a large picnic gazebo. This park can be reached by car or bus from Babylon LIRR station. Bonus: Sections 2-5 have free Wi-Fi.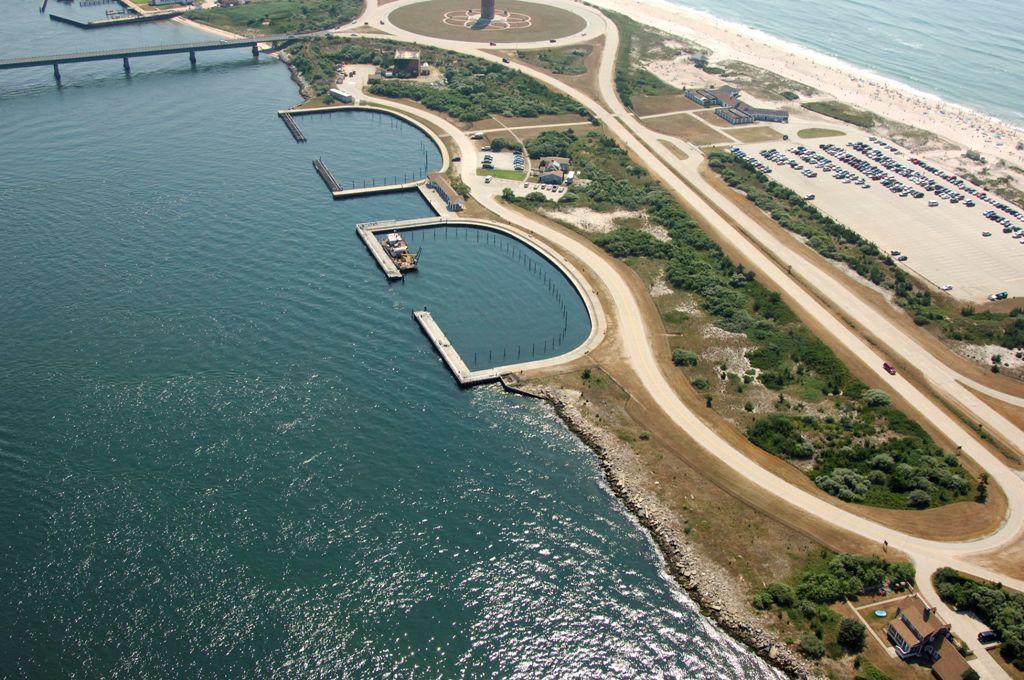 State Park Robert Moses – Babylon

Cost: $ 10 per vehicle, free with the Seasonal Empire Pass.
Sunken Meadow Park – Kings Park
On a clear day, you can see from here all the way to Connecticut. Take a walk along the boardwalk, buy food from a trolley, and enjoy the afternoon beach. Nature walks, a large complex of playgrounds and ample picnic area are also available.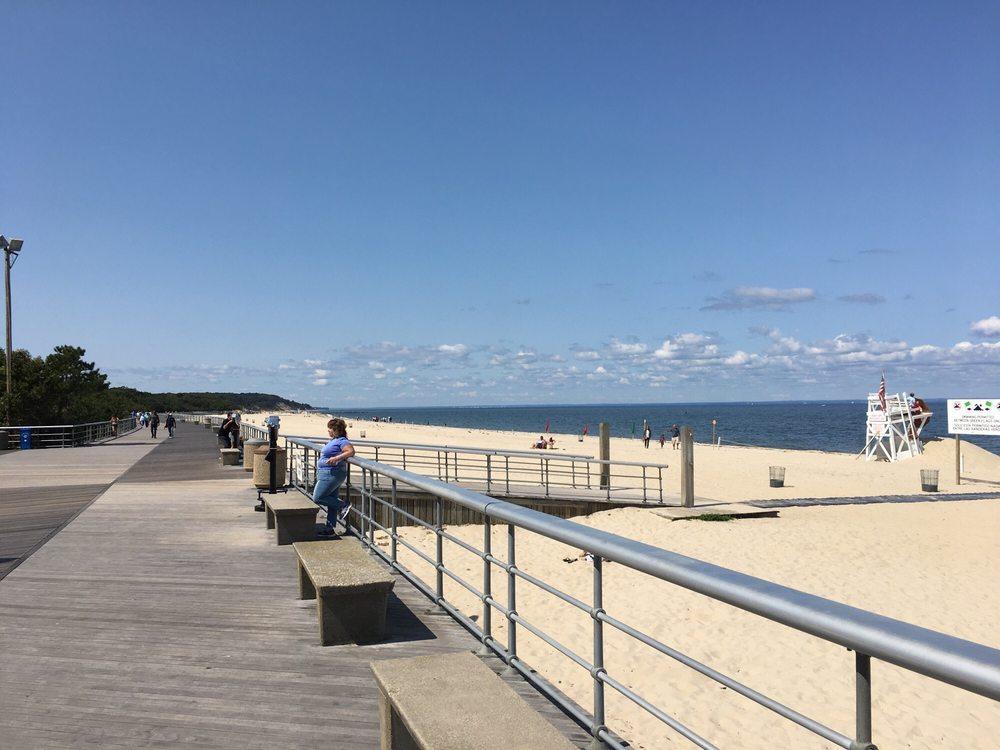 Sunken Meadow Park – Kings Park
Cost: $ 10 per vehicle, free with the Seasonal Empire Pass.
Hither Hills Park – Montauk
This picturesque park on the east side of the island boasts a sandy ocean beach, playgrounds, and a unique camping site with ocean views. Various cycling and hiking trails are available here.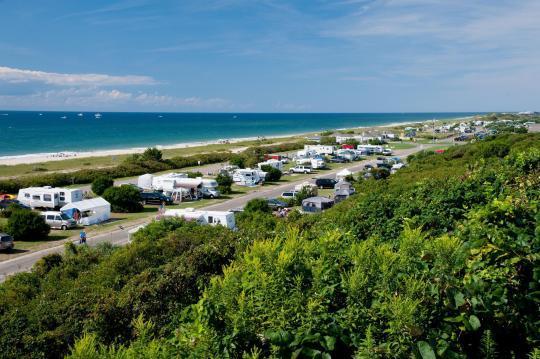 Hither Hills Park – Montauk
Cost: $ 10 per vehicle, free with the Seasonal Empire Pass.
Orient Beach State Park
Orient Beach Park, located at the eastern end of Long Island, is a marvel. Here you can swim in the bay, fish from the shore, go kayaking or take a walk along one of the many nature trails. Salt bogs are one of the attractions of the park.
There is a large playground for children, and just beyond there is plenty of picnic area. The park has pavilions for private parties and a small buffet.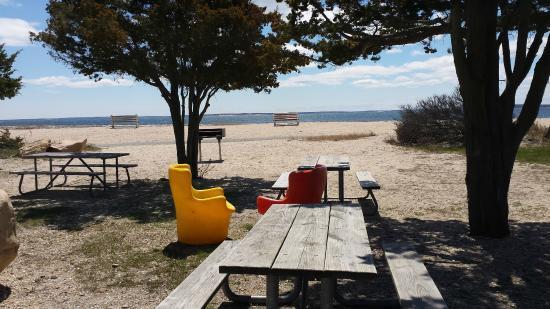 Orient Beach State Park

Cost: $ 10 per vehicle, free with the Seasonal Empire Pass.
Like us on Facebook for more stories like this: