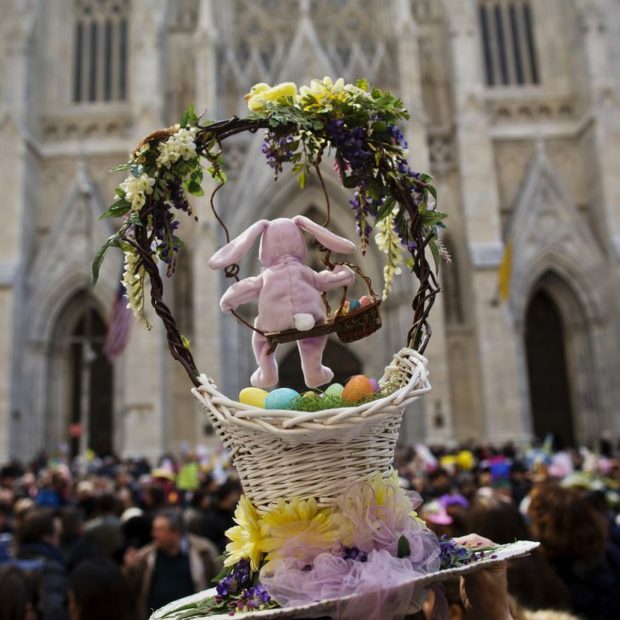 If you're in New York at Easter, don't miss these activities! Whether big or small, there should be something for everyone here. With the Easter season in New York comes more visitors than usual, but also great events that make Easter in New York even more exciting.
Our 9 Recommendations for a Great Easter in New York

Easter is one of the most popular travel times. Many bridges their Easter holidays in New York. Although Easter Sunday is the most important day, the celebrations continue throughout the weekend – from Good Friday, through Holy Saturday and Easter Sunday to Easter Monday. The holidays fall in spring, which means you can expect warmer temperatures! Thanks to the warmer days, there are some activities to do in New York during Easter. There is sure to be something for you too!
READ: Wowfulls: Waffles & Ice Cream
1. Join New York's Easter Parade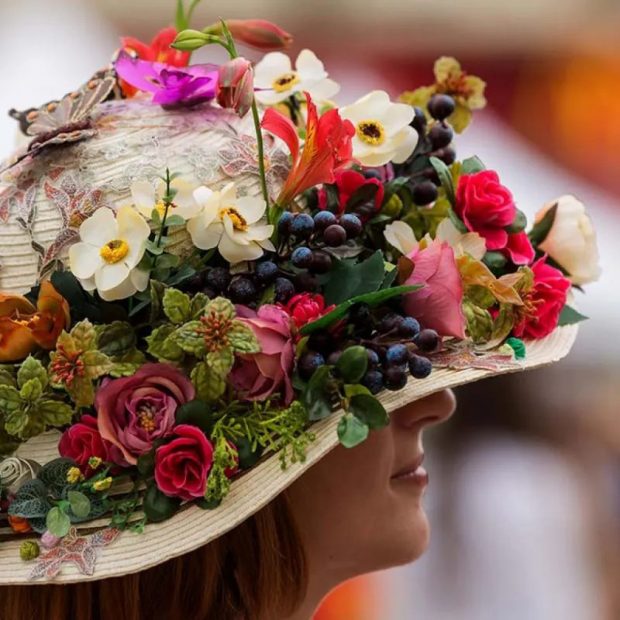 The hat is your main weapon
If you are spending Easter in New York, then there is no way around the Easter Parade. It's officially called the Easter Parde and Bonnet Festival. It always takes place on Easter Sunday and takes you on 5th Avenue from 49th Street to 57th Street. The great thing is, unlike the Macy's Thanksgiving Parade and other parades, EVERYONE is welcome to participate. What do you need for this? Colorful clothes and a decorated Easter hat. It's a more casual parade, starting at 10 am and ending around 4 pm. You can leave the parade and re-enter in between – no problem!
2. Enjoy a Relaxed Easter Brunch
Pancakes
Brunch is part of Easter, just like the Empire State Building is part of New York! Many restaurants and cafés, therefore, offer special brunch menus that you should not miss. To make your choice a little easier, here are some of our favorite brunch spots:
Jacob's Pickles on the Upper West Side.
Maharlika Filipino Moderno in the East Village.
The Wild Son in the Meatpacking District.
Almond Restaurant in the Flatiron District.
Balthazar in SoHo.
3. Join an Easter Egg Hunt
If you are traveling with children, Easter Egg Hunt is the ultimate activity for you! There are various hunts in all boroughs. Most of the time, the offer is more than the friendly competition; there is also the opportunity to meet the Easter Bunny and take photos! Two of the Easter Egg Hunts we particularly like are the NYSoM Easter Eggstravaganza in East Harlem and the Annual Easter Scavenger Hunt on the Upper West Side.
The NYSoM Easter Eggstravaganza
NYSoM stands for New York State of Mind. This is a community organization that wants to improve the city with its actions. Due to its popularity, the 7th Annual Easter Eggstravaganza is taking place this year. Children can paint Easter eggs, take part in the egg hunt and meet the Easter bunny in person. There is also a street festival with lots of goodies. The egg hunt starts every 10 minutes.
READ: Top Bars Lower East Side: The 5 Best Bars to Go Out on the Lower East Side
The Annual Easter Scavenger Hunt
Saturday, Sunday, and Monday, the Children's Museum of Manhattan hosts their annual scavenger hunt, during which kids search throughout the museum for cleverly hidden Easter eggs in order to solve the great Easter mystery at the end.
4. Spends Easter on a Boat
Boat Tours

A boat tour is a fun way to spend Easter in New York. It offers you the perfect combination of delicious brunch and breathtaking views. The Easter Jazz Boat Tour cruises along the harbor. On the way, you will see New York's impressive landmarks, as well as the Brooklyn Bridge and the Statue of Liberty. You can help yourself to the buffet and enjoy jazz music – simply wonderful! It starts at Pier 40 in Lower Manhattan. The Easter boat tour takes around 2.5 hours in total.
5. Visit a Botanical Garden
Winter is coming to an end and spring is finally here! It's the best time to explore one of New York's botanical gardens. Whether it's the New York Botanical Garden in the Bronx or the Botanic Garden in Brooklyn, one thing is certain: you can enjoy the most beautiful flowers.
6. Experience a Church Service or a Gospel Concert
St. Patrick's Cathedral
Attending an Easter service is a must for many at Easter in New York. St. Patrick's Cathedral hosts a large number of services throughout the week. However, since they are so popular and well attended, tickets are needed for Easter Sunday to avoid too large crowds. But if it doesn't have to be the coveted St. Patrick's Cathedral in Midtown Manhattan, you can find other great churches in New York here:
St. Paul's Chapel in the Financial District.
Grace Church in Greenwich Village.
St. John's in the Morningside Heights.
On Saturday before Easter, you also have the opportunity to catch an authentic hour-long gospel concert in Harlem. The concert will be held at the Mt. Olivet Baptist Church on Malcolm X Blvd. The number of participants is limited, so you should definitely get tickets in advance if you are interested.
7. Cheer for the New York Yankees
A baseball game isn't directly related to Easter, but it's still something you can do this Easter in New York! The famous New York Yankees take on the Kansas City Royals all weekend.
READ: Mohammed Bin Rashid Library: One of the Largest Libraries in the Region is the Mohammed bin Rashid Library in Dubai
8. Soak Up Some Rays on the High Line
When the spring weather is great, we love to walk in New York's most beautiful parks. The High Line is definitely one of them. But why the High Line? At its northern end is the new Neighborhood Hudson Yards with impressive skyscrapers and other spectacular buildings, as well as the so-called Hudson Yards Vessel. This is already open and can also be visited free of charge! But now back to the High Line: The route takes you past great spots in Chelsea and the Meatpacking District. So you can take some sights with you along the way.
9. Treat Yourself With Something Sweet
Every year at Easter there are very special sweets that we, as a self-proclaimed sweet tooth, look forward to! These include marshmallow peeps, which you can find at many drug stores, including Walgreens. Of course, Hershey's Chocolate World in Times Square doesn't miss any holidays either! There are Easter sweets as far as the eye can see. For example, how would you like chocolate eggs filled with peanut butter?
If you're serious chocoholics, then there's another option: a guided chocolate tour. It's the ultimate dream for all chocolate maniacs. You will walk through the West Village stopping at all sorts of small chocolatier shops to taste chocolate!
As if that wasn't enough variety, Easter in New York also means that one of our favorite food markets is open for the season: Smorgasburg Food Market. It's held in Williamsburg on Saturdays and Prospect Park on Sundays. Be sure to come hungry because you will want to try everything.
Like us on Facebook for more stories like this: