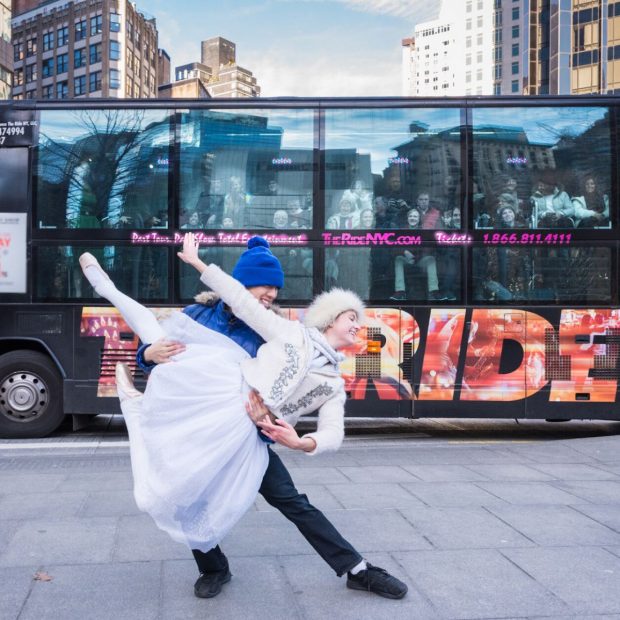 One of the reasons we love New York is that our favorite city always offers something new that you can't find anywhere else. There are numerous The Ride New York reviews on the internet. We tested the innovative city tour exclusively for you last week.
READ: Entry to Dubai for Vaccinated Tourists Without PCR Test: If You are Completely Vaccinated Then No PCR Test is More Necessary for Entering Dubai

The Ride in New York shows you everything that New York has to offer from a very special point of view in 75 minutes. Just imagine, New York is the stage – and you are sitting in the front row in the audience and admire the happenings, live performances and learn fun facts about the highlights of the city!
READ: W Hotel New York Downtown: Rest and Elegance at the W Hotel New York Downtown
The Ride NYC – The Tour
The unique atmosphere in a bus
The unique and fun bus tour begins with a New Year's Eve party in Times Square and ends with a karaoke of Frank Sinatra's "New York". Sound crazy? A few more surprises and performances await you along the way! The Ride in New York follows the highlights of Midtown all the way up to Central Park; That means you can see sights like Grand Central, the Chrysler Building, Bryant Park, the Empire State Building, and Columbus Circle. During the tour, you'll hear fun facts and anecdotes that even most New Yorkers don't know. Even if you're stuck in traffic or at a traffic light, it definitely doesn't get boring – the two presenters are trained comedians who specialize in improvisation and kept everyone super entertained.
READ: From New York Airport to New Jersey: Tips For Travelling
The Ride Bus – An Innovative, Interactive Vehicle
Not only do the moderators impress us, but the bus itself is also a real highlight of The Ride in New York. It's not a regular bus, it's a multi-million dollar vehicle that you sit in like you're in a stadium, with panoramic views through the floor-to-ceiling windows. Onboard the largest vehicle permitted on the streets of New York, there are also 40 LCD screens, 3000 LED lights, and a surround sound system, making for a unique multi-sensory experience. Something like that only exists in New York!
READ: Top 5 Gift Ideas in New York: Your Gift Will Be Something Special
Book The Ride New York Tickets
Our The Ride New York experience was truly spectacular – we highly recommend you to join the tour! You can book the tickets online in advance and then make yourself comfortable in the front row of the bus. And another advantage: the tour providers often offer additional discounts on the ticket prices if you buy them online!
Like us on Facebook for more stories like this: