It's an exciting time to work in the media. While the industry has taken a beating in recent years, that has led it to become one of the most tech-savvy and forward thinking industries in existence. Big, legacy media companies like the New York Times are investing in virtual reality storytelling and producing stories on Facebook Live. Media startups are telling new stories in new ways with new mediums. It's a fun and constantly changing business. And, if you want to be a part it, you're in luck because several are hiring.
TOP NYC MEDIA COMPANIES
Vimeo
Newsela
Snap
BuzzFeed
Dailymotion
theSkimm
Refinery29
Gimlet Media

Here are 20 media companies in NYC to keep an eye on: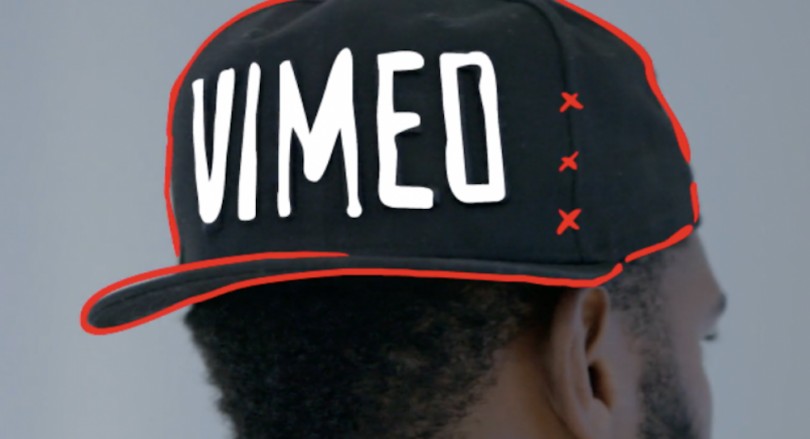 VIMEO
Vimeo

What they do: Vimeo is a platform that provides professional software and tools to host, share and sell videos. The company currently offers different plans based on the data storage space and analytics capabilities each content creator needs. The Vimeo platform even offers customization tools like color matching for brands and HDR capabilities.
PODCASTER

Podcaster Mission at Spotify
What they do: Podcaster Mission is a division of Spotify's media network, connecting an international community of millions of listeners with music and podcasts tailored to their interests. They also offer tools for podcasters looking to broadcast or develop their audio projects, as well as social media tools for podcasters and listeners to share ideas and build community networks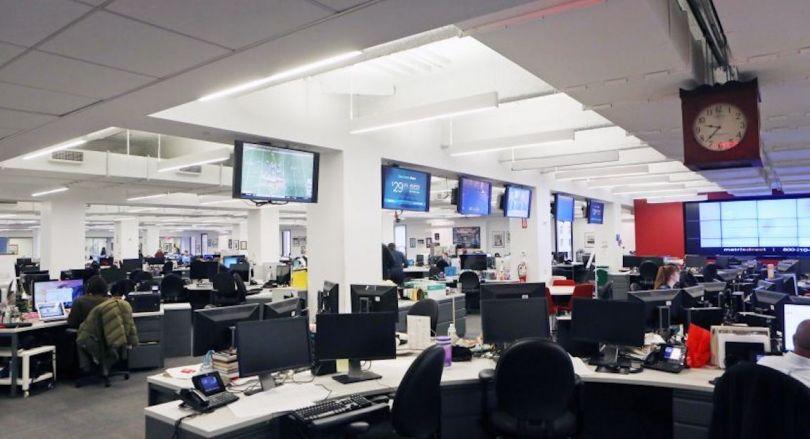 TRONC
Tribune Publishing
What they do: Tronc is a media company boasting 10 newsrooms across the country, including Orlando, Baltimore and New York. The company delivers cross-content coverage with media available digitally and via print. Tronc's previous work in journalism has led to 105 Pulitzer Prizes.
NEWSELA

Newsela
What they do: Newsela builds reading comprehension using nonfiction that's always relevant—daily news. The platform aggregates daily news articles from top national and regional publications and allows students to read them across five different reading levels. Catering to students' individual learning capabilities, the company encourages readers to engage with news at a specialized reading level and empowers students to change reading levels as they see fit. The platform also provides embedded quizzes to assess students' reading development and proficiency within Common Core standards.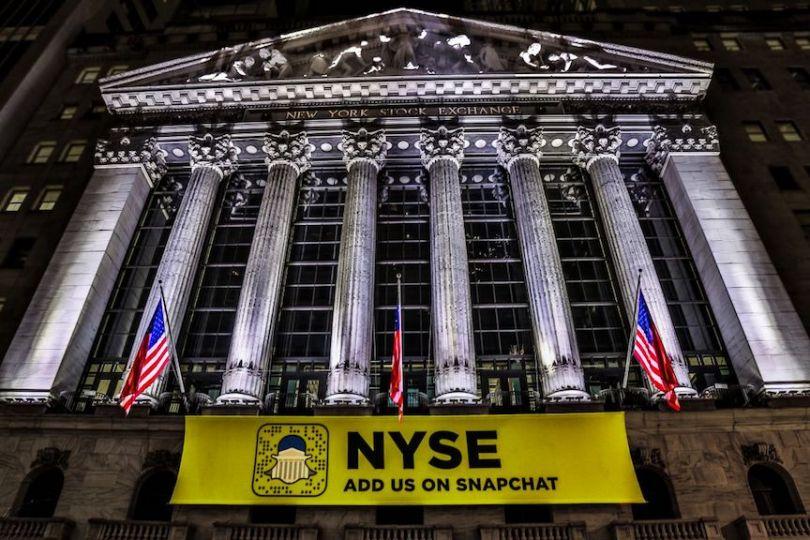 SNAPCHAT

Snap Inc.

What they do: Snapchat is a new take on social networking.The service allows users to snap a photo or video, add a caption and then share it with friends. Because the images disappear, users are able to share intimate moments of their lives they may not want Grandma to see on their Facebook page.
PODCASTER

Podcaster Mission at Spotify
From Podcaster: Spotify is a global community of over 250 million music fans and artists, and now podcasters. It's always been our mission to make audio more accessible, and create a new and wonderful way for creators and fans to connect with each other. The Podcaster Mission is the team within Spotify responsible for building the best tools for podcast creators.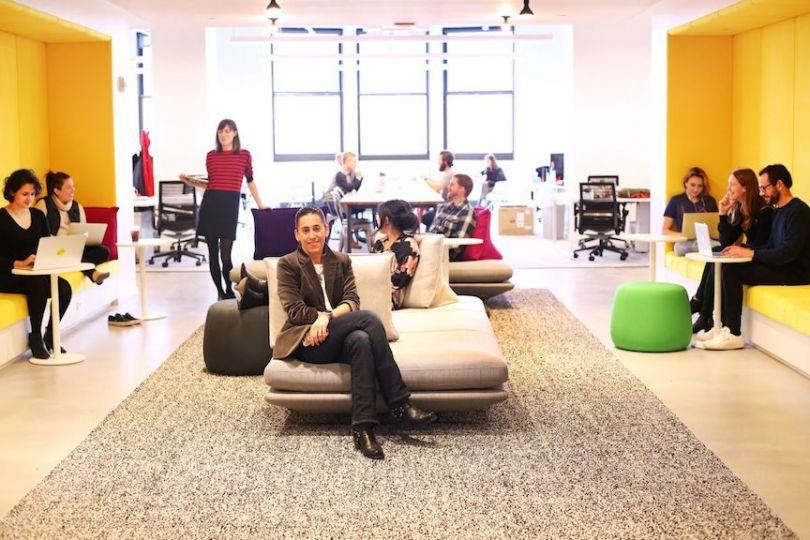 BUZZFEED

BuzzFeed
What they do: BuzzFeed is a viral news factory. They pump out tons of shareable internet content that run the gamut from hard news to listicles about what it's like to grow up in Florida. BuzzFeed is a behemoth, reaching over 200 million people a month. To put that into context, there are only around 240 million adults in America.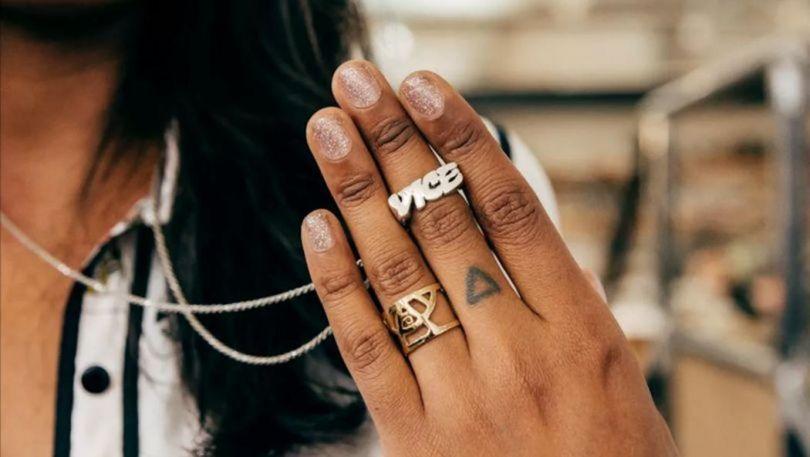 VICE MEDIA

Vice Media
What they do: Vice Media has been around for nearly a quarter of a century but is constantly evolving along with the ever-changing media landscape. With origins as a magazine, Vice has since expanded to both domestic and international content including films, music and an in-depth news program-all targeted towards millennial audiences.
DAILYMOTION

Dailymotion
What they do: Dailymotion is a video platform for discovering the latest events in news, sports, entertainment and music. The company has partnerships to media giants like Bloomberg, Cheddar, BBC News and Billboard to bring viewers the most up-to-date content.
THESKIMM

theSkimm

What they do: theSkimm is the millennial woman's front page. Upon signing up for the company's daily newsletter, subscribers receive a quippy breakdown of the day's need-to-know news. The company's employees do the reading for you and summarize the world's most essential news with fresh editorial content that gets readers up to speed.
GROUP NINE MEDIA

Group Nine Media
What they do: Group Nine Media is the product of four digital media brands coming together. Each brand has unique content within their own niche covering food, drink and travel (Thrillist), animals and activism (The Dodo), news and entertainment (Now This) and science, tech and exploration (Seeker). Across these brands, Group Nine has over 4 billion video views each month and over 30 million YouTube subscribers. Designed for consumption across the web, Group Nine's brands are a go-to source for millennial audiences.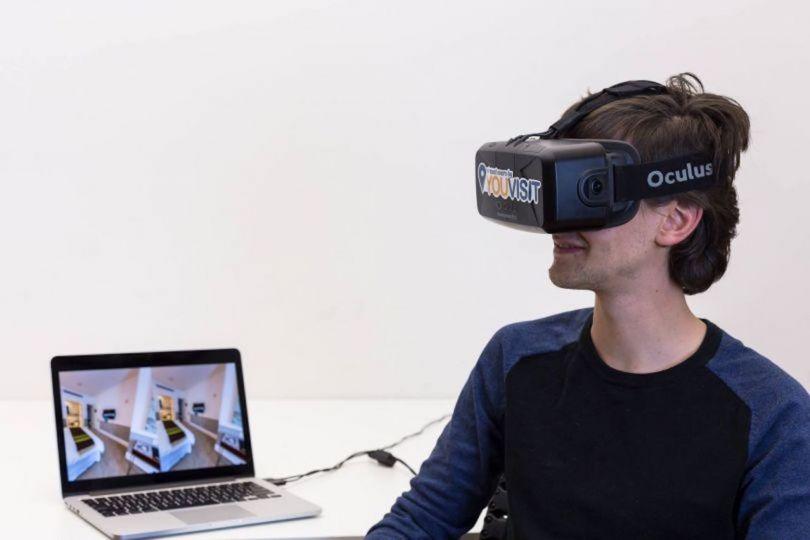 YOUVISIT
What they do: YouVisit lets users create, share and explore interactive virtual reality content. They're kind of like an early-stage version of YouTube, only for virtual reality content. Anyone who has been lucky enough to experience a high-end virtual reality demo will tell you that the technology is going to change the world.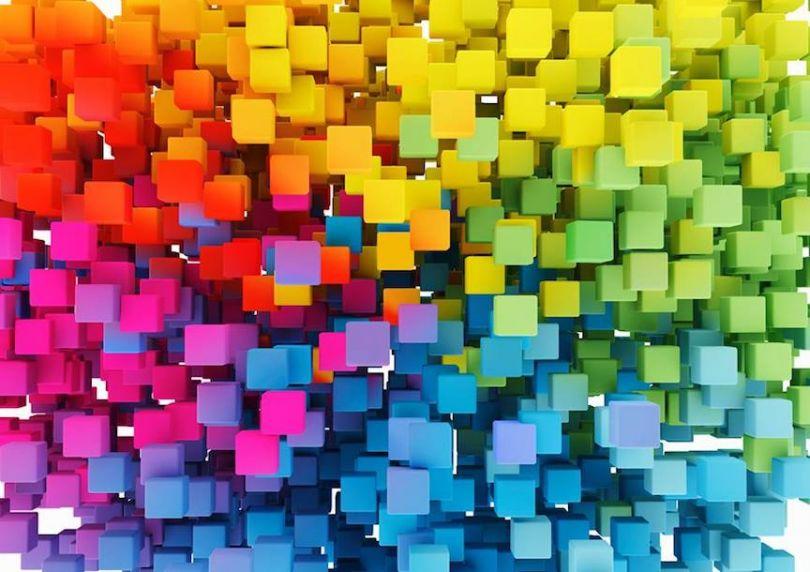 BAUER XCEL MEDIA

Bauer Xcel Media
What they do: Chances are, you've never heard of Bauer Media Group, or their digital arm Bauer Xcel, but they're huge. Bauer is a German company that manages a portfolio of over 600 magazines, 400 digital products and around 50 radio and TV stations around the world. The company entered the U.S. market back in the '80s, and today runs a portfolio of 13 magazines, 5 special interest publications and 16 websites here. Just the digital arm of the company receives over 130 million unique users every month and it is one of the world's fastest growing digital media companies.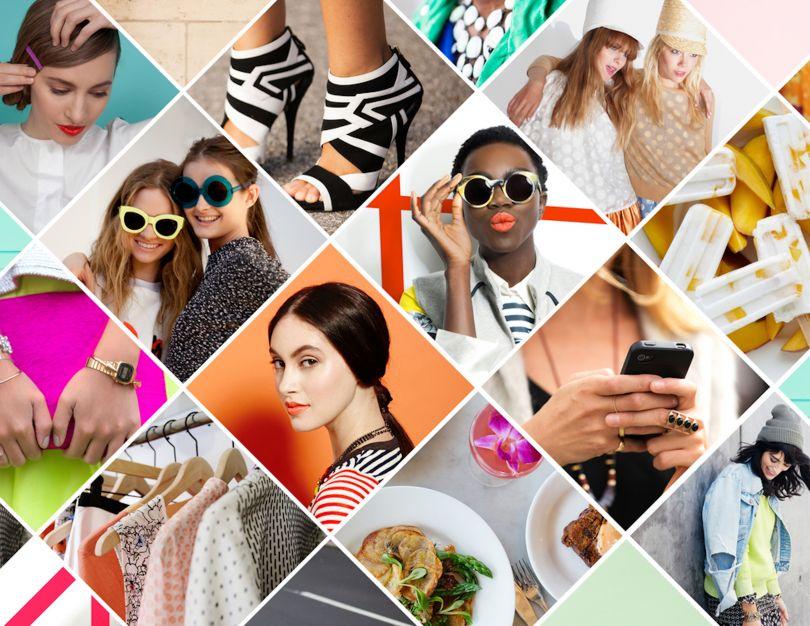 REFINERY29

Refinery29
What they do: Refinery29 is a digital media source aiming to inform women on politics, entertainment, health, tech and more. In addition to their 2,000 stories a month, the company also has a popular video channel with content including DIY, fitness, style, and even narrative stories told through multiple seasons. Now, with active international sites in the UK and Germany, Refinery29 continues to grow with over 25 million monthly views and 331 million users across all platforms.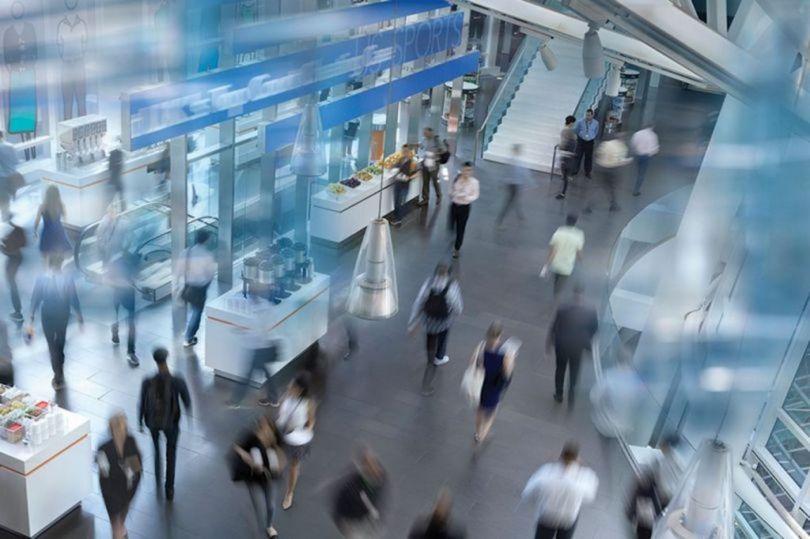 BLOOMBERG

Bloomberg

What they do: Bloomberg is the go-to source for global news in the finance and business market. From regional stocks and commodities to tech news around the world, the comprehensive information outlet covers it all. Founded in 1981, Bloomberg created the first real-time financial platform and still consistently provides news, products and solutions to the business world today.
MIC
What they do: Mic is a millennial-focused media startup, but differs from sites like BuzzFeed in its more serious approach to journalism. As many media startups are honing in on appealing to a young generation, Mic aims to cover compelling news stories by utilizing both text and video fluidly across any digital platform (i.e. phone, laptop or tablet).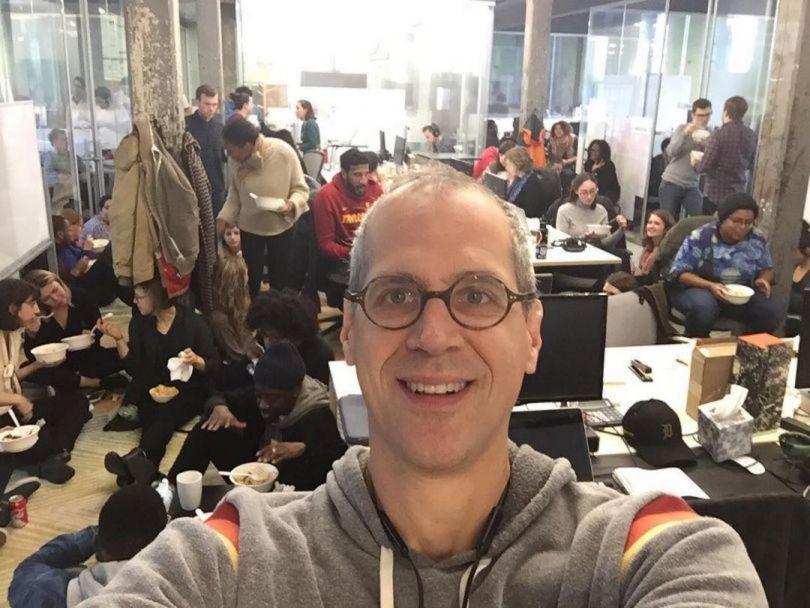 GIMLET MEDIA

Gimlet Media
What they do: Gimlet Media is a podcasting network, created by former This American Life and Planet Money producer, Alex Blumberg. As Blumberg chronicled his efforts to launch Gimlet through a podcast called Startup, the company gained serious traction as listeners tuned in to hear about funding rounds and crowdfunding campaigns. Gimlet's second podcast, Reply All, narrates the Internet's stories and the company's third podcast, Mystery Show, solves listeners' mysteries. These type of high quality, in-depth podcasts are coming to define the the medium as a popular form of audio journalism.

SHEKNOWS

SheKnows
What they do: SheKnows is a women's media company that covers a wide range of lifestyle topics, from parenting to fashion. With 309 million social media followers and more than 81 million unique visitors a month, SheKnows extends its their reach through their brands Blogher, Helloflo and Stylecaster.
NEWSWHIP

NewsWhip
What they do: NewsWhip leverages active users on social networks such as Facebook, Twitter and LinkedIn to track and find breaking news. By monitoring stories that garner significant human engagement, NewsWhip works to surface the world's most emotive and interesting news—in real time. Across politics, regions and thousands of other niche topics, the company provides journalists with useful insights on the levels of social interaction around newly published content.
NEWS DEEPLY

News Deeply

What they do: News Deeply is a media outlet that builds single-subject information hubs, bringing together thought leaders and influential decision makers as subject matter experts. The platform is experimenting with a form of citizen journalism, creating interactive community platforms that blend news, live events and social engagement surrounding complex global issues. The startup's flagship platform, Syria Deeply, provides extensive coverage of the ongoing Syrian crisis.
SHUTTERSTOCK

Shutterstock
What they do: Shutterstock is the leading provider of high-quality photographs, videos and music. The company makes any website, presentation, or project visually stunning. The website has a huge quantity of stock photos ranging from holiday themed, city skylines and even celebrities.
Like us on Facebook for more stories like this: