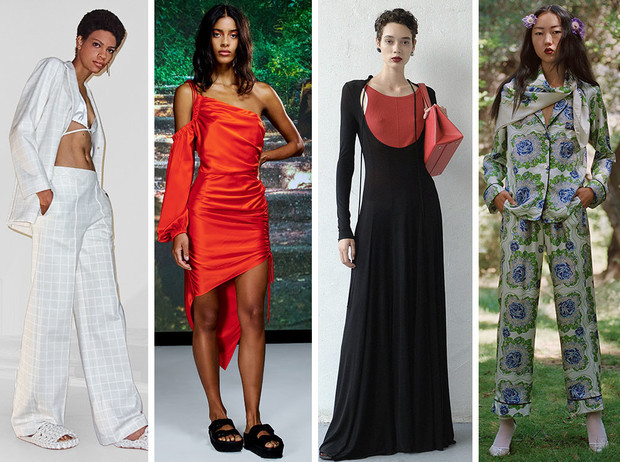 Young Talents You Should Know!
Land of Distractions

The most «young» brand in New York City Fashion Week was the Los Angeles Land of Distractions brand, which officially started at the beginning of last season.
Brand founder Danita Short is from Calgary, Canada. She spent her youth on a farm, built a career as a country singer, and still rides around Los Angeles on a motorcycle. She is helped by Christian Jules Nielsen, former designer of Oscar de la Renta and Christian Dior. The clothes of Land of Distractions are made in the image and likeness of their creative director – these things feel the fresh air of free prairies and the spirit of the California hippies of the last century. Short explains the brand name by the fact that fashion and clothes help us to get away from reality. Hence a lot of references to the '70s – mustard-colored velvet suits, pasted trousers, and flower prints. The brand has chosen an individual sales strategy – directly from the site without intermediaries.
Rosetta Getty
Another designer originally from Los Angeles drew attention this season. Rosetta Getty adheres to a philosophy that, according to her, emphasizes the relationship between the wearer and designer of clothing.
The collection was inspired by Analia Saban's sculptural paintings and largely followed her approach to the creation of works of art: a mix of painting and sculpture from Getty took the form of a union of diametrically opposite structures and fabrics. The brand needs to look for pantsuits as well as unusual overalls.
READ: What Was New York Fashion Week Memorable for and Why it Might be a Thing of the Past
Pyer Moss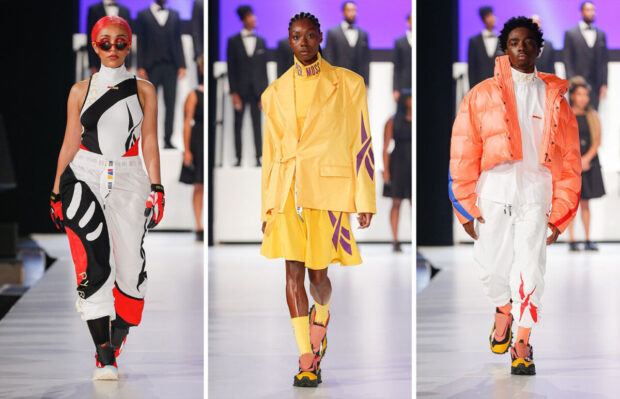 Pyer Moss started his brand in 2009, but the brand has not yet been bored – for a long time Moss has been searching for himself.
The brand was originally conceived as a design experiment in which the designer collected fragments of memories from his childhood and created clothes based on them. This could have been a sports uniform from a gym class where Moss was given only twos, sci-fi movies, or hip-hop trinkets. Then, a few years later, the art project grew into a full-fledged brand that is not afraid to give sharp comments about modernity and to combine design and activism.
John Elliott
Designer John Elliott tells that in life and creativity he is accompanied by the phrase of his father: «The most interesting people live outside the comfort zone».
That's why Elliott's never afraid to try something new. The brand that the designer founded with his best friend Aaron Love was inspired by the idea of what his own perfect wardrobe would be. As a result, the brand produces functional clothing made of quality materials, which are carefully controlled by the team and developed in Japan. As a result, in the latest collection of John Elliott, you can find already prepared and very interesting urban images.
Chelsea Grays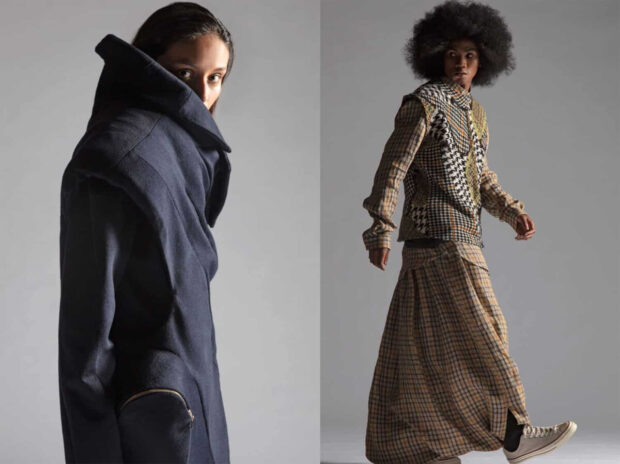 Designer Chelsea Grace works a lot with hand-crafted techniques and herself presents itself as a «political designer»: it creates «protective» things-statements as a reaction to what happens in the world. 
READ: The Most Beautiful Bridges in New York City

The collection of autumn-winter 2021 became for her «Ommache 2020-year» (yes, the collection is called) – the year of instability, protests, and the fight against racism (Grace is a black designer and is personally involved in the problem), pandemics, and world reconstruction. Behind each image, the collection stands its aspect of the complex last year and the emotions of the designer, transformed into decorated knitting, painting by fabric, and complex drapes.
The Stolen Garment
The name of The Stolen Garment has its own story: Central Saint Martins alumnus Yungvu Park participated in a student show, after which his belongings were stolen – and after London police saw a homeless man in designer items.
Since then, the designer with Korean roots has explored in his work the contrast «high» and «low» in fashion, skillfully balancing on the edge of kitsch: The Stolen Garment things themselves can be simple and wearable, but are complemented by strange accessories like numerous pendants-Mushrooms, woven rope jackets, and nymph rims.
Federico Cina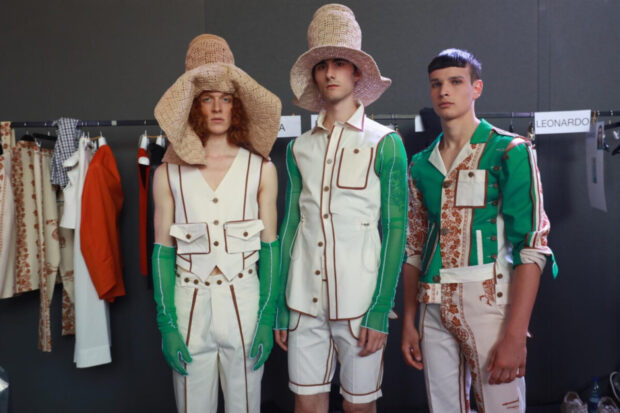 The new collection of the brand Federico Cina was named A Emilia in honor of the Emilia Road, an ancient Roman track that passes through the key cities of Emilia-Romagna, home of Federico China. 
READ: 20 Great Places to Go in NYC: Have Fun, Eat, Drink, and Explore the City
The collection, like the entire concept of Federico Cina, is built around a reflection of local identity and connection to its land and roots: Italian Tayling and sewing traditions combine it with knitting (attention to knitted overcoat collars) and author graphics turned into prints.
Like us on Facebook for more stories like this: