Television is part of everyday life for most people: one press the power button and you can choose between countless TV programs. But who invented television? How did television become a mass medium and since when have the images been broadcast in color? Facts about the history of television.
Who Invented Television?

The technical requirements for television were created back in the 19th century. In 1884 Paul Nipkow invented a spiral-shaped perforated disc that split images during rotation and put them back together in the receiver in the opposite way. In doing so, he created the basis for mechanical image transfer. At first, there was little to do with his invention.
Several patents for television systems were filed in the 1920s. The first moving images probably date back to 1924. In that year the Leipzig physicist and electrical engineer August Karolus acquired a patent for the light control for television image transmission. In 1928 television was presented at the Berlin radio exhibition.
The technology was continuously refined in the following years. In the 1930s, the Ikonoskop, an electron beam splitter, replaced the so-called Nipkow disk. The "Braunsche tube" (cathode ray oscilloscope tube) invented by Ferdinand Braun as early as 1897 was used, replacing mechanical image scanning with an electronic process. On August 22, 1931, the Hamburg inventor Manfred von Ardenne showed the first electronic television set at the Berlin radio exhibition.
American life is unthinkable without TV. Almost every city has a variety of programs to choose from. The United States can be called the motherland of television as it was the first country to broadcast regularly.
Television is made up of large nationwide broadcasters, so-called networks, and local broadcasters. For historical reasons, local broadcasters were initially created with appropriate licensing permits and large networks were forced to use this infrastructure. In turn, local broadcasters have undertaken to receive programs from large ones at a certain time, otherwise, they have the rest of the broadcasting at their disposal.
Local station names are four letters long. East of the Mississippi, this abbreviation begins with the letter "W", west of the Mississippi, it begins with the letter "K". The name of the local station also indicates the channel on which it can be received – overland, for example, WCYB – Channel 5. American televisions are usually programmed so that the corresponding channel actually appears in the program slot. Networks are the following television companies that can be received nationwide: ABC (American Broadcasting Company, NBC (National Broadcasting Company), CBS (Columbia Broadcasting System), Fox (Fox Broadcasting Company), The WB (Warner Brothers), UPNUnited Paramount Network).
The latter two were created by film studios and are not yet broadcast nationwide, but can be received nationwide via cable. The networks broadcast via satellite to their local stations from 3 cities: New York, Denver, and Los Angeles. Each local station receives a program from the city's broadcast network, which is associated with its time zone. Stations in the central time zone that receive their programs from a New York station are excluded. Thus, the evening networking program starts at 8:00 pm (8:00 pm) in every time zone except the central time zone, where it starts at 7:00 pm (due to filing from New York at 8:00 pm local time).
TV Shows
Many television shows are recorded in New York City, and for tourists and locals alike, taping can be an amazing and memorable experience. Seeing your favorite hosts and celebrities on the real stages of the shows you watch every day can be exciting, and despite what you might think, it's relatively easy to do. Tickets to most TV shows are free to the public.
This is great, but it also means the lines are long and tickets are difficult to rate. Most shows allow you to reserve tickets online in advance, or you can choose to wait outside the studios on the day of the show. Either way, lines can be brutal, but if you're a real fan it will surely be worth it. Here are some of the most iconic television series shot in NYC that you can take part in.
The Daily Show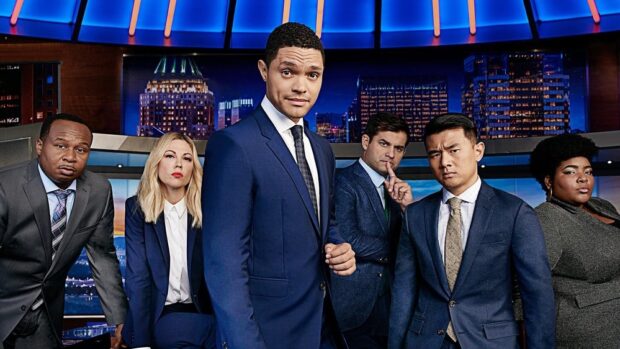 The daily show airs at 11 a.m. Monday through Thursday. on Comedy Central. This Emmy-winning, Peabody Award-winning program reviews and satirizes current affairs and became famous for its clever yet controversial displays of the news. You must be at least 18 years old to attend a taping event. You should register for a reservation well in advance to secure a spot. Tapings are at 6 a.m.
733 Eleventh Avenue, New York, NY, USA
Good Morning America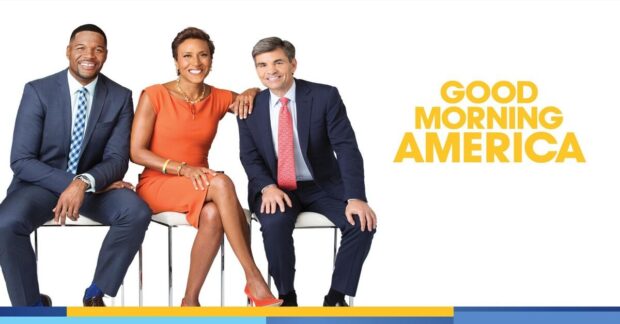 Watch Good Morning America TV Show
For early risers, take a seat while taping Good Morning America – ABC's morning news segment. Co-hosts Robin Roberts, George Stephanopoulos, Lara Spencer, Amy Robach, and Ginger Zee are filmed every weekday morning at 7 a.m. in Times Square and deliver the morning headlines, weather reports, interviews, and more. Request a ticket online where you can also see which celebrity guests will appear.
Times Square, Broadway, New York, NY, USA
Late Night With Seth Meyers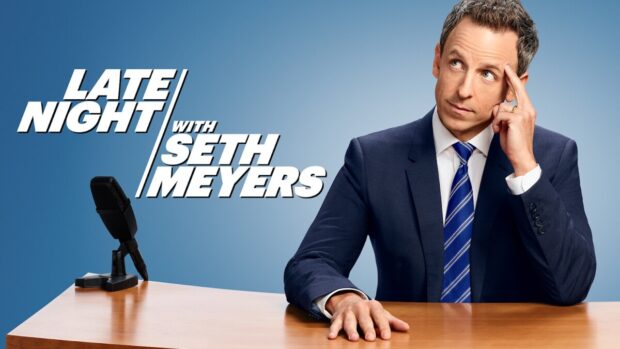 Late Night with Seth Meyers: Photo Galleries – NBC.com
You need to book a ticket four to six weeks in advance to catch Late Night With Seth Meyers – one of the most popular shows on television. It will be recorded Monday through Thursday at 6:30 p.m., or you will be given a separate ticket to see Seth Meyers rehearse his monologue on the day of the show. Tickets for the monologue rehearsal will be distributed at 11:30 am at The Shop at NBC Studios, and it's a once-in-a-lifetime opportunity to hear his jokes before they're told on television.
Studio 8G, 30 Rockefeller Plaza, New York, NY, USA
The Tonight Show with Jimmy Fallon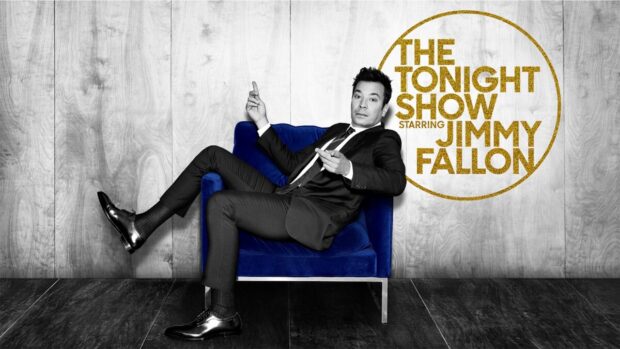 The Tonight Show Starring Jimmy Fallon
The Tonight Show is NBC's longest-running night series, and it airs at 11:30 p.m. Monday through Friday. It plays Jimmy Fallon – an Emmy and Grammy winner who had every celebrity guest under the sun (including Barack Obama), and even the show's live house band is award-winning. Booking tickets in advance can be difficult due to the show's extreme popularity, but it's well worth it. Otherwise, you can order a ticket early in the morning before Rockefeller 30 or use Late Night to try to collect a ticket for a monologue rehearsal.

Studio 6B, 30 Rockefeller Plaza, New York, NY, USA
The View
"The View" Celebrates 5,000 Shows
Created in 1997, The View is a talk show that is famously hosted by women who each provide their "point of view" on news and current events. Whoopi Goldberg is moderating the conversation, and the panel currently includes Raven-Symone, Candace Cameron Bure, Paula Faris, Sara Haines, Jedediah Bila, and Sunny Hostin. Pre-order tickets online (compared to other shows on this list, they're not that difficult to come by) and you'll only have to arrive half an hour ahead of time.
25 West 66th Street, New York, NY, USA
Saturday Night Live
Saturday Night Live (SNL) is almost synonymous with NYC television, so it's not surprising that tickets to its tapings are in high demand. If you didn't know, SNL is a live comedy and entertainment show that airs at 11:30 am every Saturday. So if laughs are what you are looking for, there is no better option. Because of its popularity, the tickets are issued once a year by lottery. Of course, you can always try to get a standby ticket – as long as you are willing to wait in front of Rockefeller Plaza before 7 am.
Inside The Actors Studio
Classic Inside the Actors Studio episode
Hosted by James Lipton, Inside The Actors Studio brings actors and other names in show business onto the stage for interviews. Most of the interviews are one-on-one and the animators often reveal unexpected and personal information about their lives. It's recorded at Pace University, and most of the viewers are actually students from the Actors Studio Drama School at Pace, but tickets sometimes become available to the public. You can't reserve in advance, so instead, you'll have to wait outside the Michael Schimmel Center For The Arts on the day of the show to see if any are available.
Schimmel Center, 3 Spruce St, New York, NY, USA
Today (NBC)
NBC launches 'TODAY All Day'
If waiting for tickets doesn't sound like something you want to do, check out NBC's The Today Show. NBC's Morning News and Lifestyle Show does not require tickets as it is recorded on the ground floor of 30 Rockefeller Plaza on the corner of 48th Street. Fans can just meet outside to see the show, and there are often celebrity and musical guests. Arrive early (the show starts at 7 am) to get a good seat.

30 Rockefeller Plaza, New York, New York, USA
Like us on Facebook for more stories like this: