For many visitors, Fifth Avenue from 50th to 59th Street is a must-see when it comes to shopping in New York City. It's a mix of high-end boutiques, well-known department stores, and landmarks like Rockefeller Center and St. Patrick's Cathedral.

The most famous section of Fifth Avenue in New York is between 49th and 60th Streets. Here one luxury shop follows the next. The shop rents here are some of the highest in the world.
In addition to the popular Apple Flagship Store on 58th Street, which is known for its glass cube entrance, you will also find Tiffany & Co., Gucci (all 57th Street) in Trump Tower.
If you stroll down Fifth Avenue you will come across well-known buildings! The Rockefeller Center with the "Top of the Rock" viewing platform is at 50th Street. If you want to go to St. Patrick's Cathedral, go past the New York Public Library (42nd Street), see the Empire State Building (33rd Street) and the Flatiron Building (23rd Street). And in the evening the rooftop bar "230 Fifth" beckons with a sensational view of the Empire.
Parades on Fifth Avenue
Fifth Avenue is also known for the many parades that run along with it. Starting with the famous Macy's Thanksgiving Parade, the Steuben Parade, the St. Patrick's Day Parade, or the Gay Parade – all of them lead down Fifth Avenue!
Museum Mile in New York? Fifth Avenue!
On Fifth Avenue, you will not only find many well-known shops for shopping or well-known sights. The section between 70th and 110th streets is a little longer than a mile and packed with world-famous museums. Starting with the Guggenheim Museum (88th Street), through the Metropolitan Museum of Art (known as "The Met" – at 82nd Street), the Museum of the City of New York (103rd Street), The Frick Collection (70th Street). Straße) or the Jewish Museum (92nd Straße) – art and museum lovers are in good hands here.
Tiffany & Co.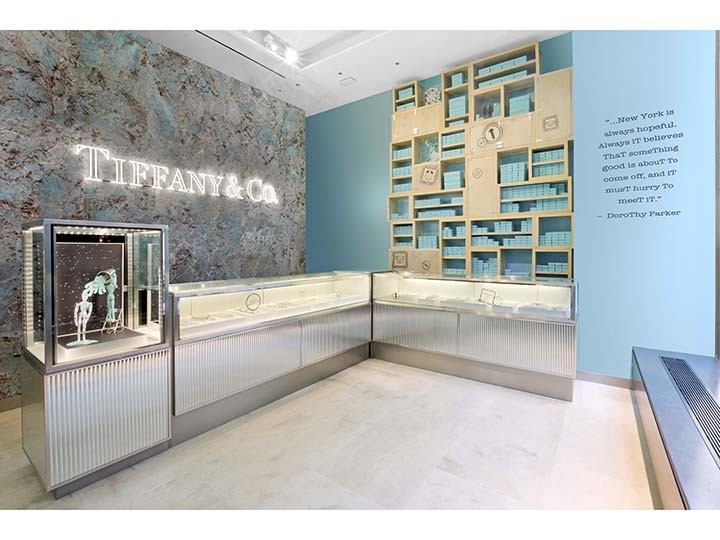 New York – Rockefeller Centre
Considering the billions in sales these companies generate each year, the term "jeweler" is hardly enough: Tiffany & Co. breaks the two billion mark annually, making it the largest of all jewelry groups. The history of the American jeweler began in 1837 with only $ 4.95. That is how many sales Charles Lewis Tiffany made on the first day of sales. Meanwhile, Tiffany & Co is not only beautiful treasures but also an unmistakable color: "Tiffany Blue", which contains all the company's packaging. A scene from Breakfast at Tiffany's with Audrey Hepburn just made the name Tiffany & Co. better known. You can buy jewelry in solid gold and silver from Tiffany & Co. in over 275 stores worldwide.
Address: Since 1940, Tiffany's flagship store has operated at the corner of Fifth Avenue and 57th Street in Manhattan, New York City.
Cartier: traditional Parisian jewelry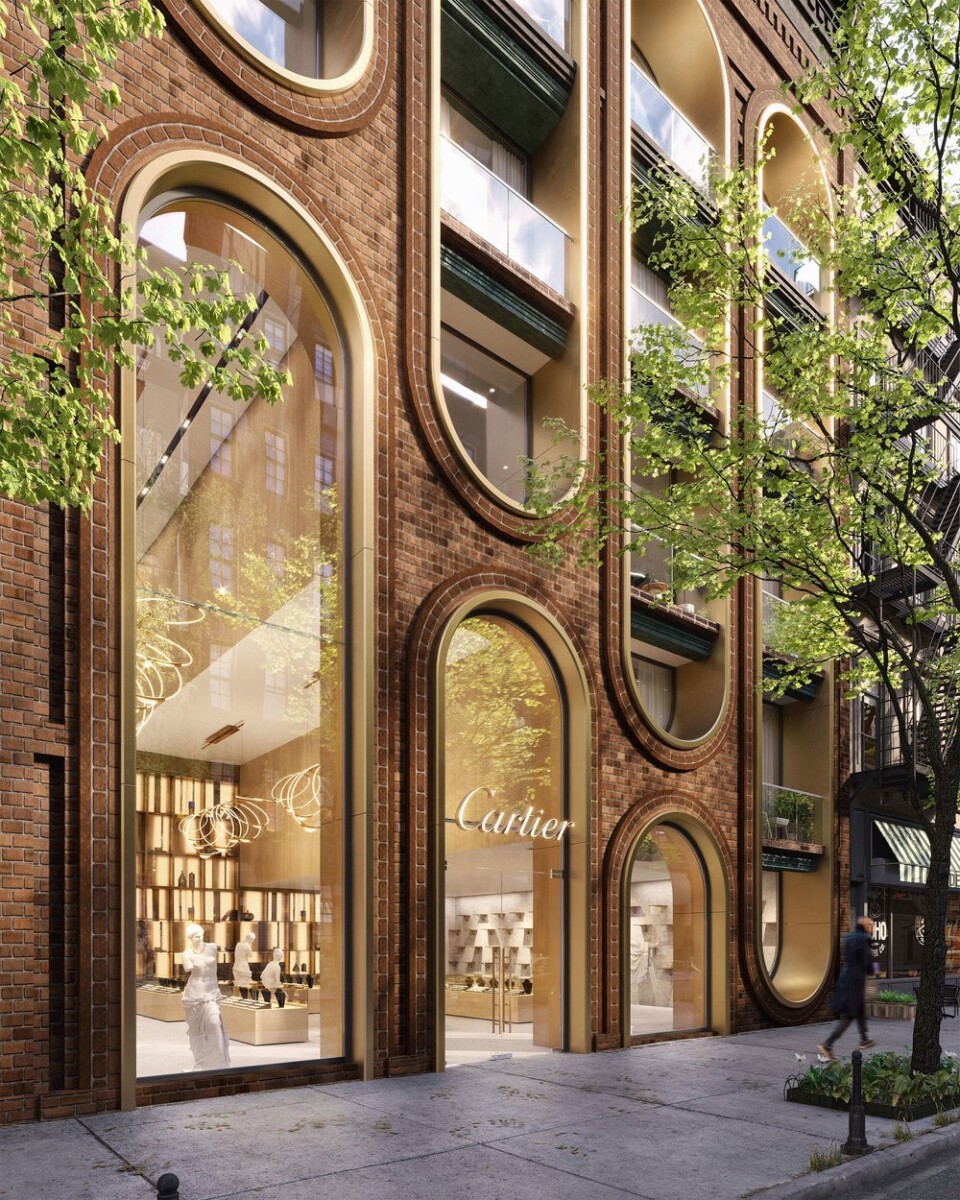 Cartier – New York

The sparkling panther has been a Maison Cartier trademark and a symbol of royal beauty since 1847: when Louis François Cartier (1819-1904) turned to jewelry, no one suspected that the talented jeweler would soon become the most sought-after Parisian jeweler. It was Princess Matilda, Napoleon III's cousin, who discovered the jewelry art of the young blacksmith. The Cartier name stands for gorgeous Parisian jewelry and fine watches. The brand is owned by the Richemont Group, which has an annual turnover of nearly $ 11 billion. As a responsible and traditional company, Cartier continues to employ and train experienced craftsmen in various fields of jewelry and stone processing. Like the famous Cartier solitaire games, they are exquisite unique pieces in the jewelry market.
Address: 653 5th Ave, New York, NY 10022, United States.
VERAMEAT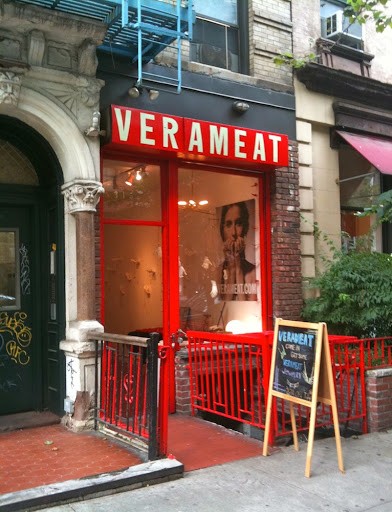 Verameat – New York
Each VERAMEAT piece is handcrafted in New York City and looks like a sculpture in an art gallery. Vera Balyura, the mastermind behind it all, uses fine materials like 100 percent recycled sterling silver and 14k gold to create wonderfully whimsical and undeniably cool "keepsakes" such as those worn by Amy Sedaris, Miranda Juli, Michel Gondry, Kyp Malone, and Tilda Swinton. From dinosaurs to disembodied hands and anatomical structures, each piece makes a unique statement that will spark conversation wherever you go.
Several locations in New York, NY, USA
Adorned love
Feelings of wanderlust and the appreciation of craftsmanship characterize this homely Nolita boutique, with a varied mix of new and old jewelry and housewares. The collections were conceived by Lori Leven over years of travel and show prosthetic rings, necklaces, and bracelets by various designers all over the world. Love Adorned is the sister shop of the East Village Tattoo Parlor, New York Adorned.
Love Adorned, 269 Elizabeth Street, New York, NY, USA, +1 212 431 5683
Brooklyn Charm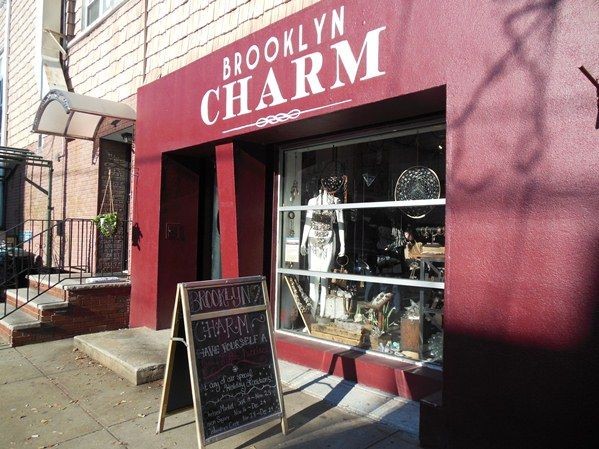 Shopping in Williamsburg NY: Brooklyn Charm
At Brooklyn Charm, every customer is able to create their own unique piece of jewelry by choosing from hundreds of necklaces and thousands of charms. Pieces can be made in-store, or customers have the option to take home supplies. The shop is home to rare materials from around the world and also hosts a variety of jewelry lessons for those who get smart.
Brooklyn Charm, 145 Bedford Avenue, Brooklyn, NY, USA, +1 347 689 2492
Mociun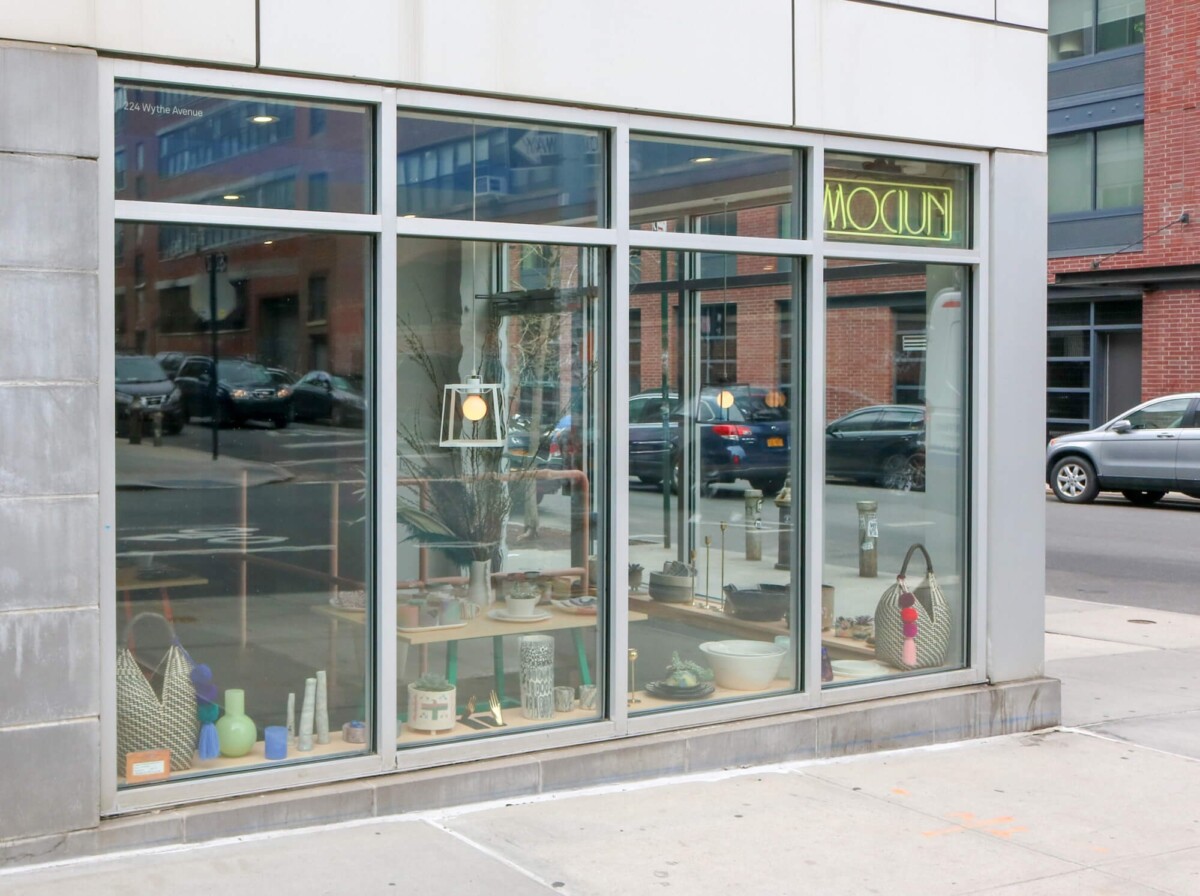 Mociun – NY
Caitlin Mociun presents her jewelry in her Williamsburg shop of the same name alongside artfully crafted ceramics in an open, airy room with the ambiance of an art gallery. Mociun is known for its unique stone cluster rings, often with rare gemstones and antique diamonds, and all pieces are made locally in New York City. Customers can also request a design consultation with Caitlin to make a custom piece.
Mociun, 224 Wythe Avenue, Brooklyn, NY, USA, +1 718 387 3731
Broken English

Founded in Los Angeles, Broken English recently expanded to New York City and opened its first East Coast store in All Saints SoHo. In keeping with the aesthetics of the adjoining store, space has an upscale industrial feel that displays vintage finds as well as contemporary pieces by a curated selection of designers such as Anita Ko, Colette, Inez & Vinoodh, and Pamela Love.
Broken English, 56 Crosby Street, New York, NY, USA, +1 212 219 1264
Catbird
Catbird was founded in Williamsburg in 2004 and has quickly become a neighborhood favorite. All name jewelry is made locally in his Brooklyn studio from recycled or fair trade gold. The line is characterized by simple, clear designs with small diamonds and cute motifs. In addition to Catbird jewelry, the boutique also sells pieces by other designers around the world, as well as beauty and homewares.
Catbird, 219 Bedford Avenue, Brooklyn, NY, USA, +1 718 599 3457
In God we trust
Since the IGWT was founded, all Brooklyn jewelry has been made behind the Greenpoint storefront. Popular items include customizable necklaces, rings, and bracelets that can be engraved with the letters or words of your choice, as well as minimal stacking rings and cuffs. The store's industrial interior is warm and inviting, and with three NYC locations, it's easily accessible.
Several locations in New York, NY, USA
Erica Weiner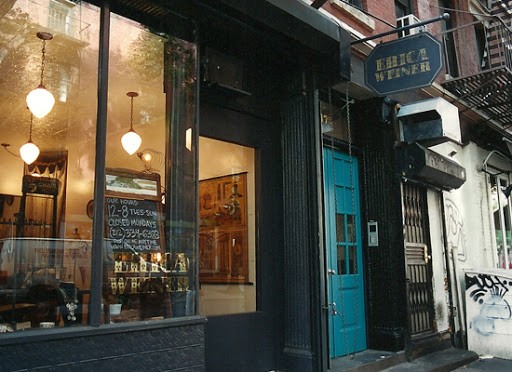 Erica Weiner Store
In her store in Nolita, Erica Weiner launched her original namesake collection in 2005, which features playful pieces like cicada earrings, bottle opener rings, and a handcuff lariat under $ 200. In 2010, Erica added the 1909 collection of antique diamond rings that achieved cult status. The shop has also gathered a collection of antique fine jewelry from cities around the world. In 2013, Erica opened her second location in Brooklyn.
Multiple locations in New York, New York, USA
Scosha
The Williamsburg site in Scosha is also home to its own production team of craftsmen who make everything by hand. Inspired by the founder's travels around the world, the pieces are made using old techniques for metal forging, stone setting, and weaving and combine textiles with precious metals and stones and give fine jewelry a unique touch.
Scosha, 64 Grand Street, Brooklyn, NY, USA, +1 718 387 4618
Melissa Joy Manning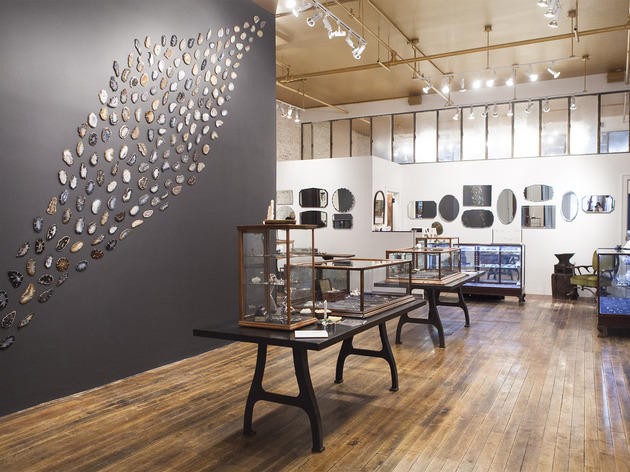 Melissa Joy Manning | Shopping in Soho, New York

Every piece you find at Melissa Joy Manning is handcrafted in America in either New York or California, making each piece different and unique. The California-made pieces are also all Green Certified and made from recycled sterling silver, gold from a Green Certified Refinery, or a raspberry-nickel holdover from the USA. Melissa incorporates upcycled stones and ancient tribal and reclaimed spells into the pieces whenever possible, and the results are incredible. Make a stop at either of two NYC locations in Brooklyn and SoHo and prepare to be overwhelmed.
Multiple locations in New York, NY, USA
Like us on Facebook for more stories like this: