New York is considered the best city. They say that dreams come true in the US metropolis. The possibilities are endless, the buildings seem to touch the sky. Models, bankers, designers – people from a wide variety of industries can agree with New York. Tourists usually return from the Big Apple full of enthusiasm. I seem to be very lonely in my opinion that New York is not the most brilliant city in the world.

In Manhattan, skyscrapers are shining, and in Times Square, neon signs try to stimulate shopping, but just a few blocks away, garbage is piling up on the street, rain is dripping through the ceiling onto subway rails, and cheap fairy lights flash wildly in the streets. windows of all cafes and restaurants. It's amazing to see what a country really looks like, which always sees itself on top of the world.
On the sidewalks, a tangled tangle of power cables that stretch from one curved pillar to the next. Cars rumble over potholes in the streets. A residential area that initially appears beautiful turns into a desert with rubbish, mud and ruined buildings.
Unnecessary Hype
Quite often you have to fight with a large crowd – in almost all cafes, restaurants and eateries that have received very good reviews or other hype. Endless lines line up in front of stores like Katz's Delicatessen, Ivan Ramen or Clinton Street Baking Company for the best pancakes in town. For the sake of culinary delight, many are willing to wait up to an hour to just take a seat. Of course, you need to wait for food. The food can be very good, but what a shame: the shops next to these places of worship are hardly noticed – and the food there is often just as good. On Sundays and holidays, the issue of waiting extends to every café that is a pleasure to look at. So you will quickly lose your desire for breakfast.
Lack of Nutritional Culture
Although, or maybe due to the hype surrounding individual restaurants, there are only a few parts in New York where you can enjoy something of a noteworthy culinary culture. The usual procedure in restaurants, even in fashionable pubs, seems to be fast and not very comfortable. It is hardly possible to sit for a long time with a bottle of wine or coffee, because the dishes and cutlery are removed as soon as you put them on.
If you no longer make any obvious requests, the bill is already on the table. In some cases, waiters are impatiently standing next to you while you are about to walk. What would be considered good service in the US is stressful for me. Eating, especially on vacation, should not be a quick fix, but a moment to pause and enjoy. It took a while to find cafes and restaurants where you could spend your time comfortably without arousing suspicion from the staff. They often traveled to Soho, Greenwich Village, Williamsburg and Tribeca, areas known as hipster strongholds.
Lack of Environmental Awareness
Many European countries have canceled free plastic bags, there should be fewer coffee mugs, and you feel guilty when you buy vegetables wrapped in plastic. Not so in the USA. Everything is always packed to go – a cake in a cafe – in a small purse, coffee – in a mug, even if you want to stay in the store. In a trendy French cafe, I was served a quiche on the table in a plastic box with a plastic fork. For the drink, there have always been individually packaged straws and pancakes the size of butter pieces, which are also individually wrapped in plastic. The piles of rubbish accumulating on the streets are no longer surprising.
What About Districts?
Heading to New York? Then be sure to check out the areas that are not meant for tourist walks.
Although life does not stand still, and new technologies are emerging, the crime rate in America remains high. Millions of people around the world dream of visiting New York, but it's worth planning your route in advance so as not to get into dangerous areas.
Brownsville: You Can Catch a Bullet Here Even During the Day
Brownsville is one of the most dangerous areas of Brooklyn, also called East New York, as it is located in the eastern part. Here, shots from firearms can be heard at any time and there is a lot of state-subsidized housing, which is received by disadvantaged families who are not used to working, even for their own good. By the way, the following saying is widespread among the residents of Brownsville: "If a person is 25 years old, then he is either a corpse, or in prison, or is a member of a gang." Another interesting point is that a large percentage of the Russian-speaking population lives in this area, which is attracted by affordable housing.
The Area of ​​the Station "Jamaica": Streets on Which It is Better Not to Walk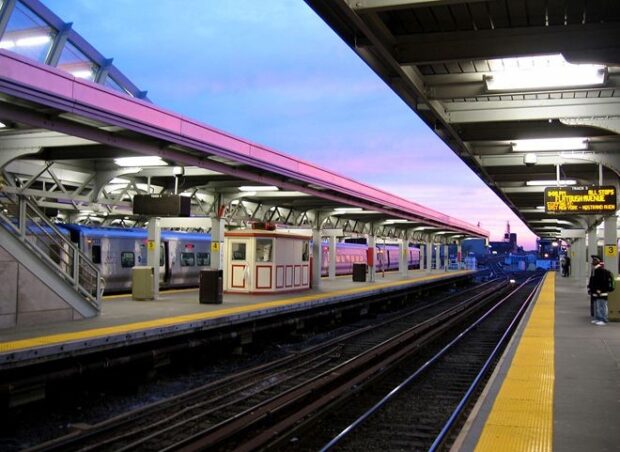 Some areas near John F Kennedy International Airport are not suitable for evening walks. Many Russian-speaking New Yorkers strongly advise: if you take a train from the airport and get to Jamaica station to change to the subway or other electric train to the city center, you do not need to go outside, as you can meet dangerous people there.
Manhattan is Not as Beautiful as It Seems
The most popular area for tourists includes many attractions, but here it is important not to look around and not climb above 95th Street since this is already the area called "Harlem". Although it no longer has a clear predominance of blacks, it is still considered the center of African Americans. Until a few years ago, about 70% of New York's drug addicts lived in this area, but the city administration is implementing a special policy to correct the situation, and the first results are already visible. If your wallet and health are dear to you, then you shouldn't walk the streets of Harlem alone at night.
Coney Island: No Evening Walks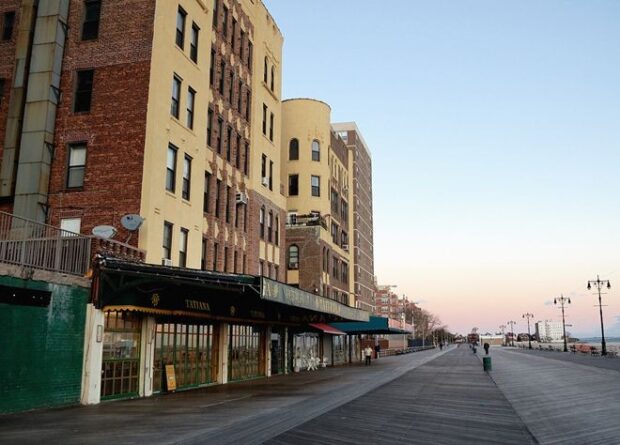 The famous Coney Island peninsula in Brooklyn is not the most suitable place for hiking and especially after sunset. A huge barbed-wire fence enclosing an affluent street in the center of the peninsula also raises suspicions of inadequate security. There are also the familiar subsidized skyscrapers that attract the disadvantaged segment of the population.
The Bronx is the Concentration of the Poor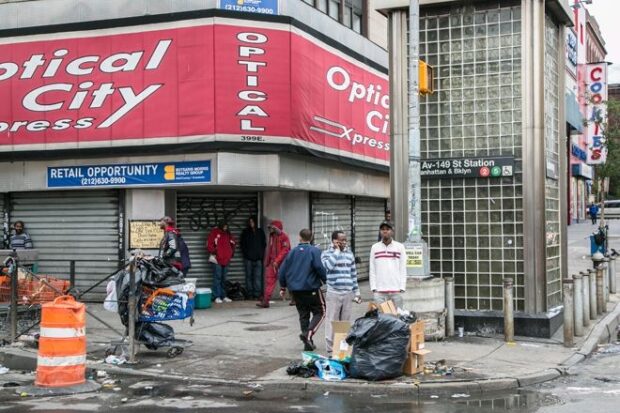 Near the wealthy and popular Manhattan in the Bronx, which is considered the most dangerous and poorest neighborhood in New York, where it is very easy to become the target of attack. During the day, there is something to see on the streets, for example, there is the best zoo in the city, but at night independent walks are prohibited.
South Queens is a Royal Title and the Conditions are Not Right
When planning a route in New York, it is recommended to circle South Queens in red so as not to wander there. Here you can face drug addicts, thieves, gangs, and just aggressive people.
Central Park: Walk Only During the Day
The most popular vacation spot not only for New Yorkers but also for tourists in Central Park. It is very beautiful and cozy here, but not at night (this applies to minor alleys). This is explained by the fact that many homeless people are looking for their lodging in the park, and aggressive personalities are not uncommon.
Like us on Facebook for more stories like this: