If you decide to visit New York, then before you go to this metropolis, you need to familiarize yourself with the advice of experienced tourists in advance. It is especially worth paying attention to what should not be done in such a metropolis. There is no doubt that New York is huge and has many attractions to visit. However, tourist attractions and dubious pleasures should be avoided. Let's take a look at what not to do if you become a guest of New York.
1. Don't wear uncomfortable shoes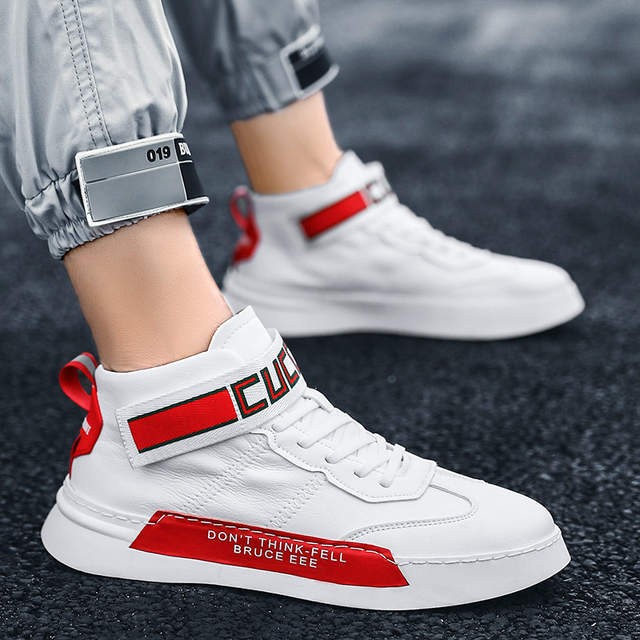 The most exciting way to explore the city is on foot. Even native New Yorkers can walk up to 3 miles a day, and tourists can walk much more. Choosing the right and comfortable shoes will make it easier for you to explore the sights. Comfort should be your top priority on such a journey, so be careful with your shoe selection. Ballet flats or sandals are suitable for summer, and good boots for winter.
2. Don't distract locals with long conversations
If you get lost, or if you have a question that must be clarified, you can feel free to contact the locals for it. However, if you decide to start a simple conversation on the subway, bus or, even worse, on the street, you should not do it.
New Yorkers live at a frantic pace, which is why they do not like to waste precious time on idle chatter. Therefore, if you do not need help, it is better not to start a conversation. Even if you saw someone you know, it will be enough just to say hello.
3. Do not use a bike taxi to get around
In districts like Times Square, you can find bike taxi drivers on every corner, waiting for tourists to empty their wallets to the last cent. The desire to ride such transport will immediately give you a tourist, because the locals will never agree to the adventure of a bike taxi ride.
Using ordinary yellow taxi cars for transportation is also not very far-sighted and expensive. Instead, take the metro, which is a fast, cheap and reliable way of getting around.
4. Don't get addicted to street food
Street food carts, as well as yellow taxis, are symbols of New York City. However, do not run as fast and try all the variety of such food on the street. This is not only a high-calorie, but also often unhealthy food that can be prepared not in the best sanitary conditions.
If you want to try the national cuisine of different nations, there are special neighborhoods of different nationalities in New York. Visit good restaurants in such neighborhoods and this will definitely not leave you indifferent, and most importantly, it will not spoil the impression of visiting such a metropolis as New York.
Read also: 15 Best Small Towns in New York
5. Don't go to Times Square comedy shows
Very often on the streets of New York, people will run up to you with an offer to watch a comedy or stand-up show. You can safely ignore such a proposal. Comedy clubs in Times Square are hiring young actors to beckon people to events that require paying for a few drinks.

Instead, spend $ 5-10 and attend The Upright Citizens Brigade show, where famous actors can appear from time to time and new stars are very often born.
6. Don't stop on the sidewalks
Every day, thousands of people move at a very fast pace along the sidewalks of New York, all of them rushing somewhere without stopping. If you need to look at the map, look around or even tie your shoelaces, it is better to just step aside so as not to interfere with the large flow of people and cause general discontent.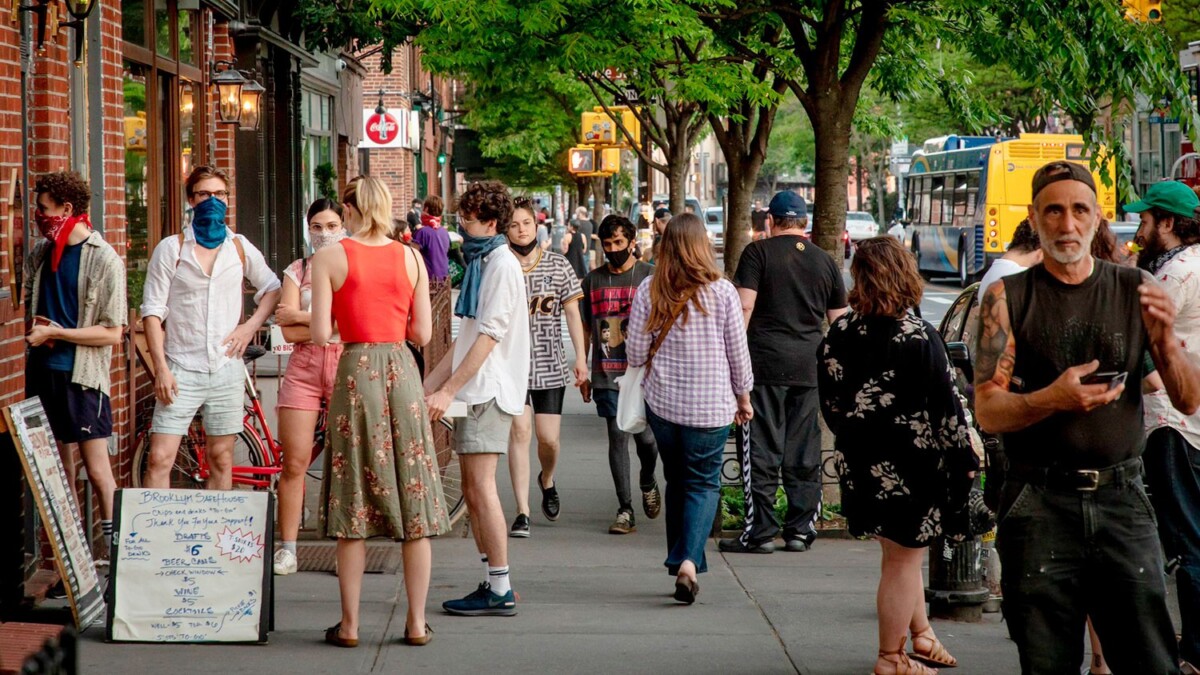 7. Do not use ATM machines in shops and restaurants
The most correct way to visit the city is to plan your expenses correctly. Most shops and establishments do not accept cashless payments, so make sure that you always have the required amount in cash.
If, nevertheless, it turned out that it is necessary to withdraw money from the card – do not use ATMs inside shopping centers, shops and restaurants. Each institution will have its own cash withdrawal fee. However, by contacting the bank, you can withdraw the required amount without commission.
8. Don't visit Times Square during the day
During the daytime, Time Square is always crowded with people and transport, which can ruin your experience of visiting. The best time to visit such a place would be early morning or late night.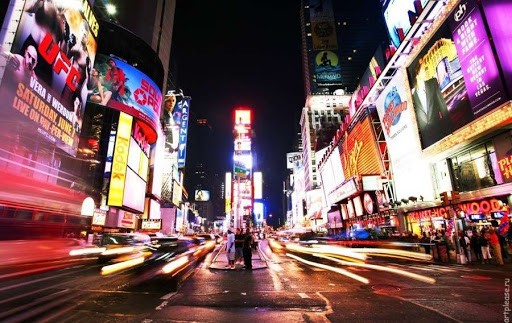 During this time, you can enjoy the beauty of Times Square without difficulty. And if you choose to visit the site between 11:57 pm and 12:00 pm, get a sumptuous bonus as a short digital art exhibition that syncs all the electronic billboards.
9. Don't use public toilets
A significant disadvantage of the huge metropolis is the acute shortage of public toilets. If you manage to find such a toilet, it will be terribly dirty. It is almost impossible to go there in the evening. It will be much more convenient to use the toilet in large shopping centers, bars, restaurants or small food chains and shops. Despite the fact that a collision with the inscription: "For visitors only" is inevitable, no one will stop you, but it will be more polite to buy any products in such a store.
10. Don't go to chain restaurants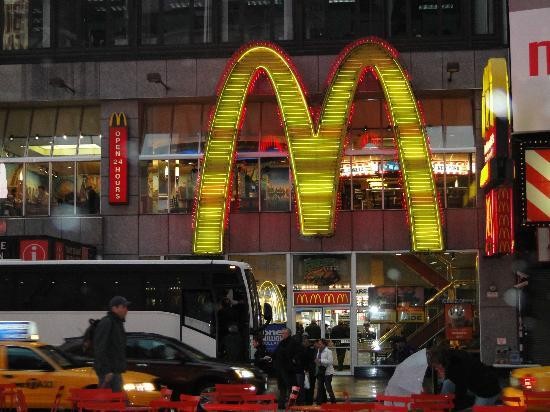 Try not to visit chain restaurants that are known all over the world. Why go to those places that you can easily find in your homeland? It is better to visit those restaurants and cafes that are represented only in this place and have some peculiarities in the kitchen or interior.
Read also: How to tip like a New Yorker
11. Don't visit Central Park at night
The park closes from 1:00 a.m until 6:00 a.m, but if you decide to ignore this ban, be prepared for the fact that it is very easy to get lost in the park. There is a huge territory here and it is not always possible to navigate by the signs to get out. The park lights are turned off at night, which can lead to injury. In addition, local dogs can walk off a leash after 9pm, which is also unsafe. It is best to postpone your visit to the park until daylight, when you can calmly enjoy the beauty and diversity of the largest park in New York.
12. Do not use a carriage to ride Central Park

If you have seen enough American films in which a couple of lovers in a romantic setting ride a cart in Central Park, then do not expect the same picture. In reality, a tired horse awaits you, the coachman's annoying conversations and condemning glances from animal protectors. Instead, it's better to get up early and walk around the entire park along the central alleys. Such a walk will give you a lot of pleasant impressions.
13. Don't waste time on Century 21
This store is full of designer items at huge discounts, but its grounds are a real zoo. If you get to this place, you will surely face aggression, a huge crowd of people who can even fight and push for things, and a huge queue. Such a pastime will only spoil your nervous system and leave you in no mood. Instead, visit the civilized Lord & Taylor store on 5th Avenue. There is no such large crowd of people here, all the goods are neatly arranged on the shelves and the staff is very polite. And during the sale, this store wipes its nose of all competitors with its discounts.
14. Don't climb the Empire State Building
If you want to get acquainted with this attraction, be prepared for the fact that you will spend a lot of time standing in lines. Here you will come across a queue on the street, in the lobby, at the ticket office, then in the elevator and when leaving it. By the time this viewing platform finally appears before your eyes, you will be exhausted and will not be able to appreciate its views. The return will also have to be defended in several lines. For a bird's eye view of the city, visit The Rainbow Room restaurant on the 65th floor of the GE-Building.
If you spend the same $ 20 on a trip to the Empire State Building on a Manhattan cocktail, the local bartenders will surprise you with their skill. The views here are simply magical, you can go up to the observation deck on the 70th floor, where you will find free alcohol and a stunning view of the same Empire State Building. Not only tourists, but also local residents do not refuse such pleasure.
15. Don't use bike paths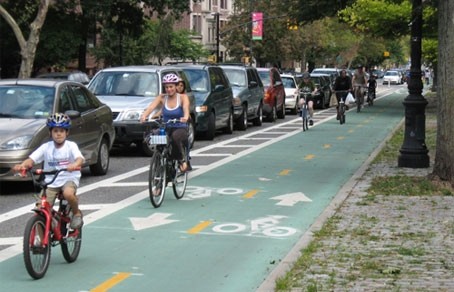 Remember, bike paths are for cyclists only and are not allowed on foot! Such tracks are always marked with separate lines, characters or colors. Bicycle traffic in New York is quite heavy, so serious injuries can be caused in a collision.
Therefore, be careful and only walk on sidewalks, cross the road in the right place and follow the traffic rules.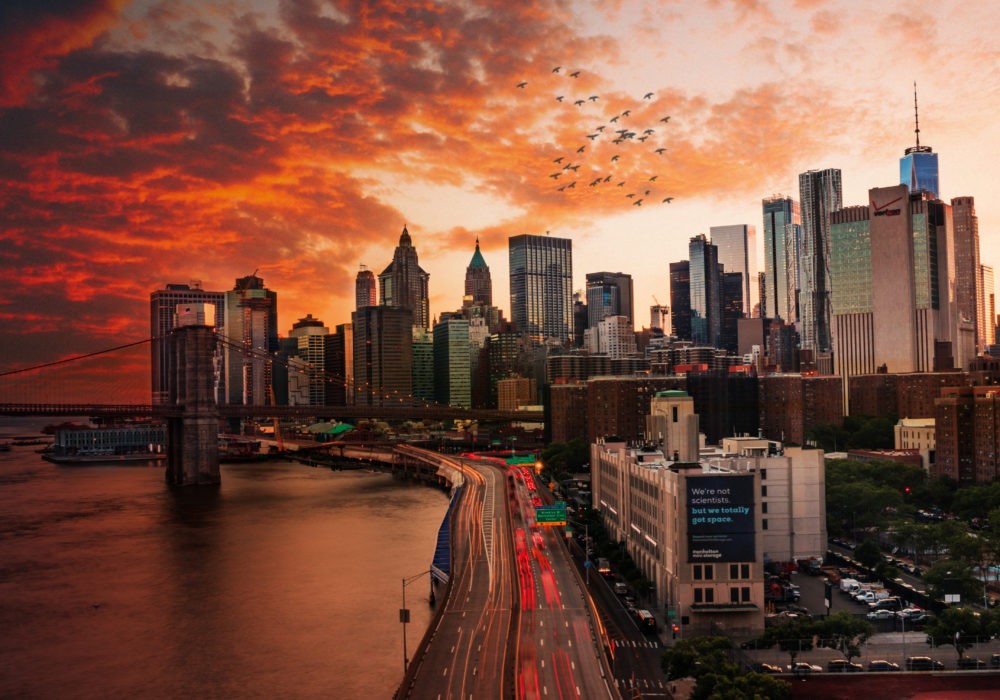 So, after reading this article, you can safely pack your bags and hit the road! New York is a wonderful city that will remain in your heart and will give you a lot of vivid impressions. The main thing is to remember what you need to be careful with and what is better not to do in this city. It remains only to wish you a pleasant trip and excellent mood!
Like us on Facebook for more stories like this: