A big city can always be stressful for a new person, take a look at the best places in NYC where you can relax, learn new things, or have some fun.

We will tell you where to start exploring the city. Iconic places, shops, restaurants, and the most absorbing spots – in our article.
The Brooklyn Bridge – The beautiful, oldest, iconic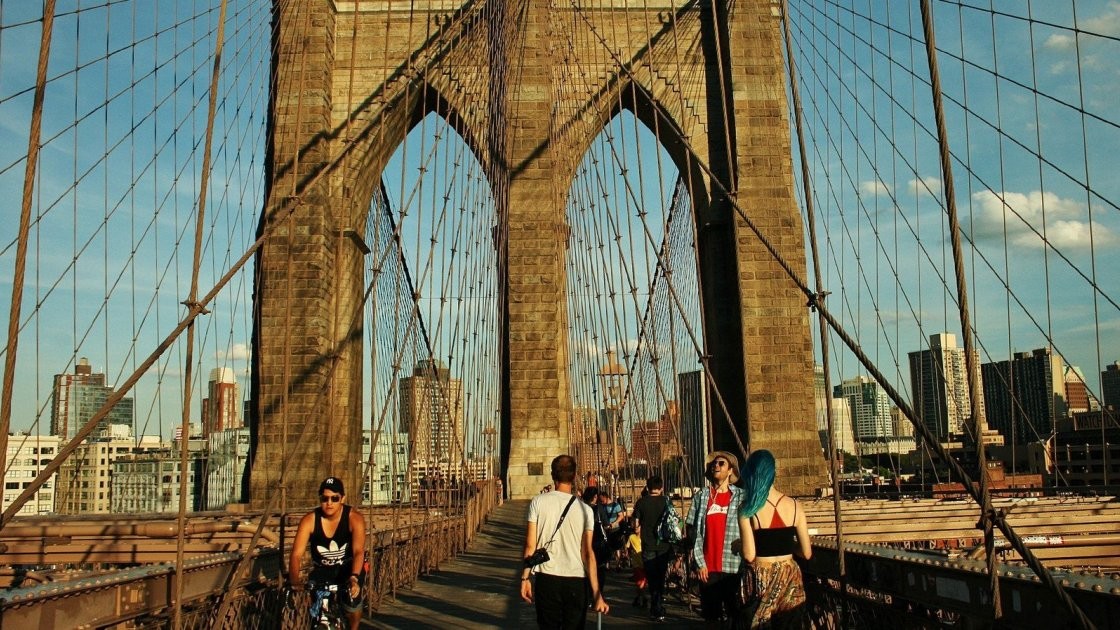 Just take a walk or take a guided tour. Bridges in New York are generally a separate category of attractions. This particular suspension bridge was built in 1883 and connects Manhattan with Brooklyn. If you are walking across the bridge in the evening, be sure to stop at its foot from Brooklyn to take in the fantastic panorama of Manhattan, it's placed on postcards in New York most often.
The Metropolitan Museum of Art is one of the first places to visit.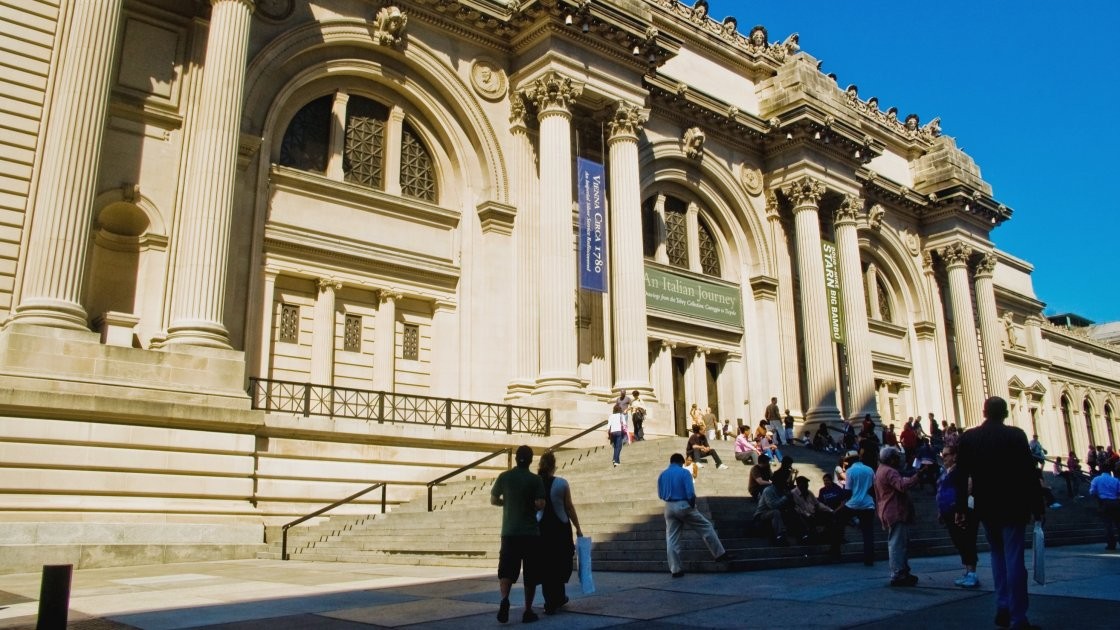 If you are a person striving for cultural education, then you will like it here. The enormous complex, showcasing the treasures of art from many eras, will captivate you.
Feel like you're in the middle of the action in Times Square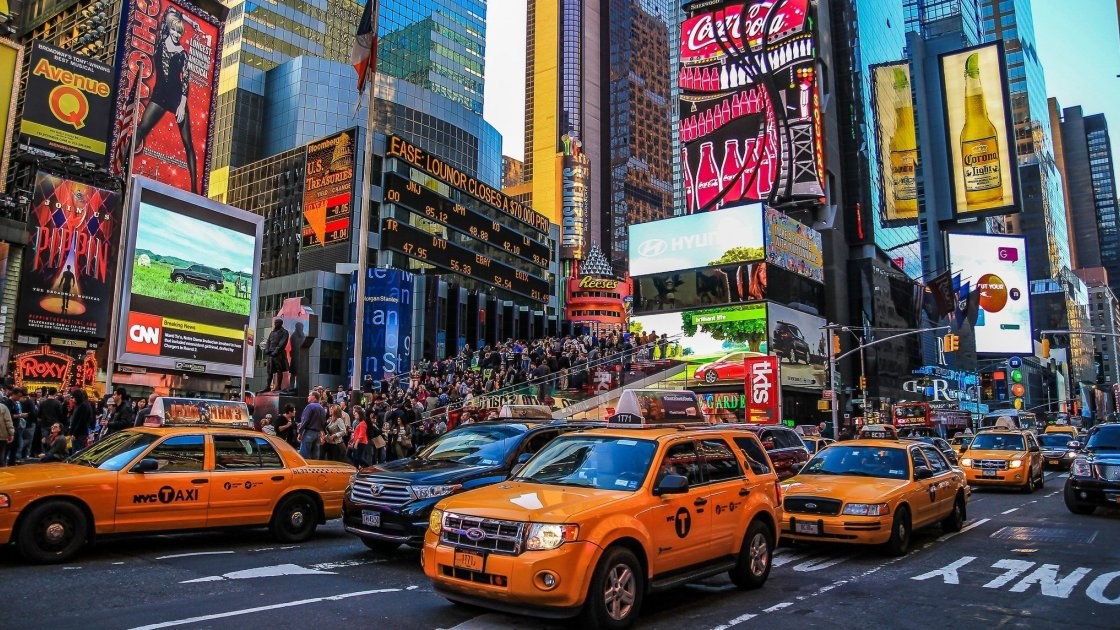 One of the most famous squares in New York, which you need to go to, named after the newspaper "New York Times", whose editorial office has been located here since 1904. Skyscrapers, neon advertising signs, and people, like in an anthill, quickly scurrying about on business with serious faces – all this has its special magnetism. When you stand in the middle of Times Square, it seems that this is where all the fuss of the world is concentrated.
Are you tired of the city noise? A walk in Central Park is what you need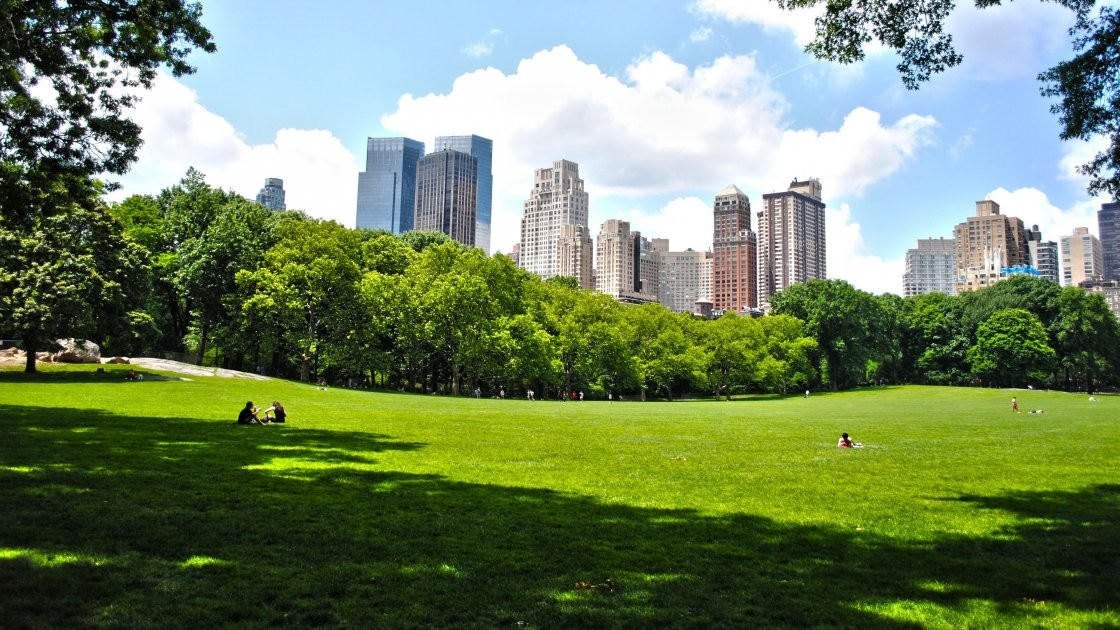 In the middle of Manhattan, there is a big 843-acre green area. Walking along the green alleys and relaxing is something that is sometimes so lacking. Designed in 1858, Central Park remains one of the most significant National Historic Landmarks, not only in New York but among all US.
It is simply impossible that you will get bored here: the zoo, fountains, endlessly stretching alleys, and an enormous area to explore. If you are in New York during the warmer months, be sure to take a boat and ride on Jacqueline Kennedy Lake.
Be sure to visit the New York Botanical Garden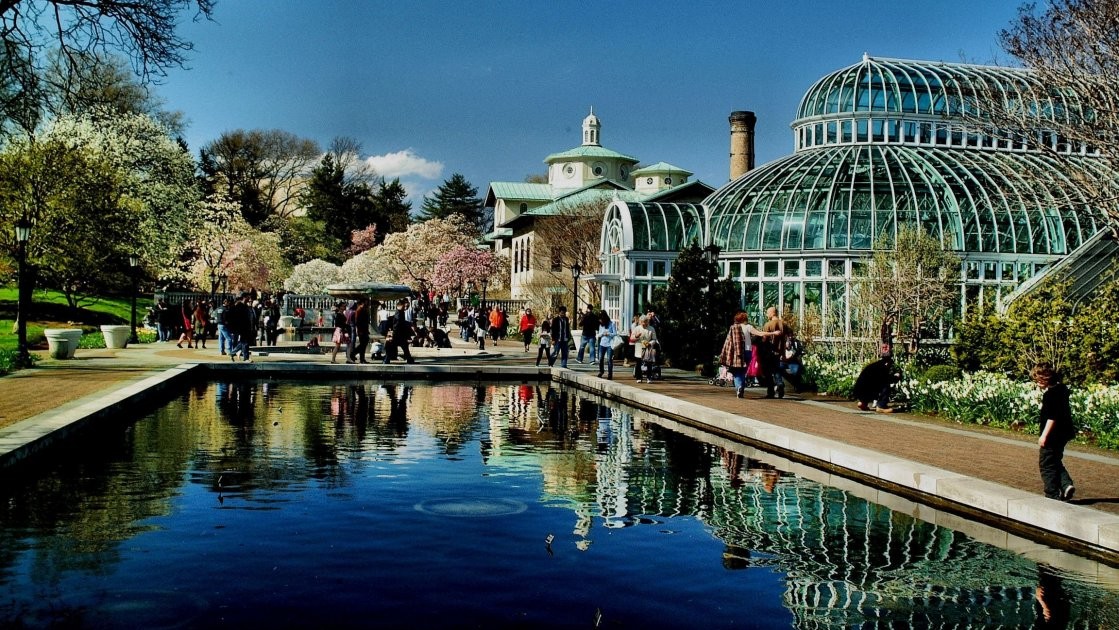 New York Botanical Garden is rightly called the "younger brother" of Central Park among the locals. Twenty hectares of relict deciduous-coniferous forest, greenhouse, and beautiful gardens await you at any time of the year.
Learn all about design and its history at Cooper Hewitt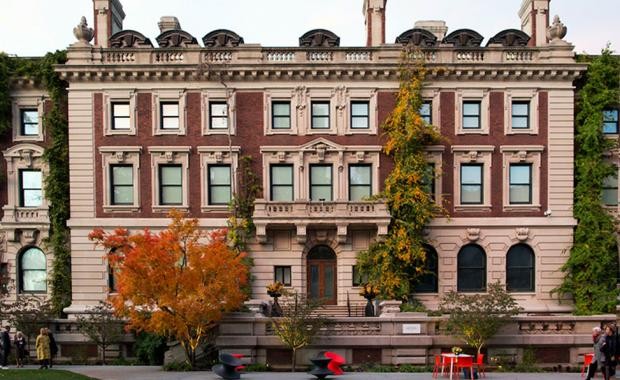 Welcome to the only museum in the United States dedicated exclusively to design. For more than 200 years of its activity, this museum has collected about 200,000 design exhibits, and some of them are really dizzy.
An unusual attraction – The Cloisters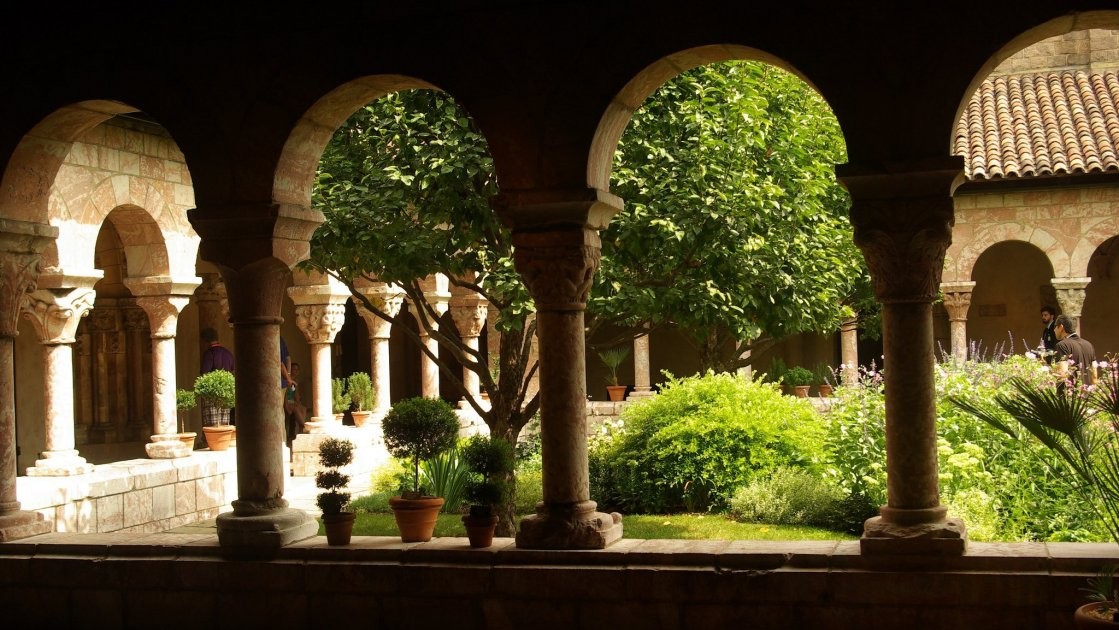 Fort Tryon Park houses a branch of The Metropolitan Museum, The Cloisters. The exposition of this museum contains some artifacts of the Middle Ages.

The covered galleries contain a unique collection of medieval Christian art. In the courtyard, you can sit at a cafe table (cappuccino – $5, a glass of wine – $12) and watch the play of splashes in a graceful fountain. Also, the museum complex includes reconstructed chapels and monastery halls.
Spend time in the aboveground park – High Line Park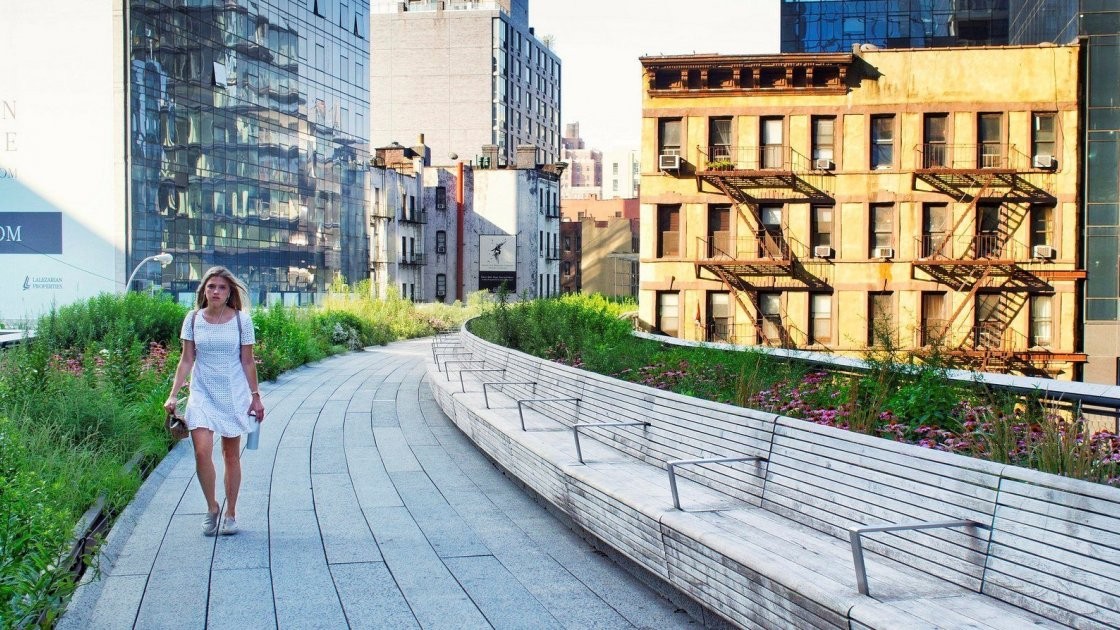 This unusual city park was opened not so long ago – in 2009. It was built at a height of 10 meters above ground level on the site of a former railway line. In an area of 160 hectares, there are many secluded places with benches, sun loungers, and tables where you can enjoy a break and a snack.
From above to underground – Lowline Lab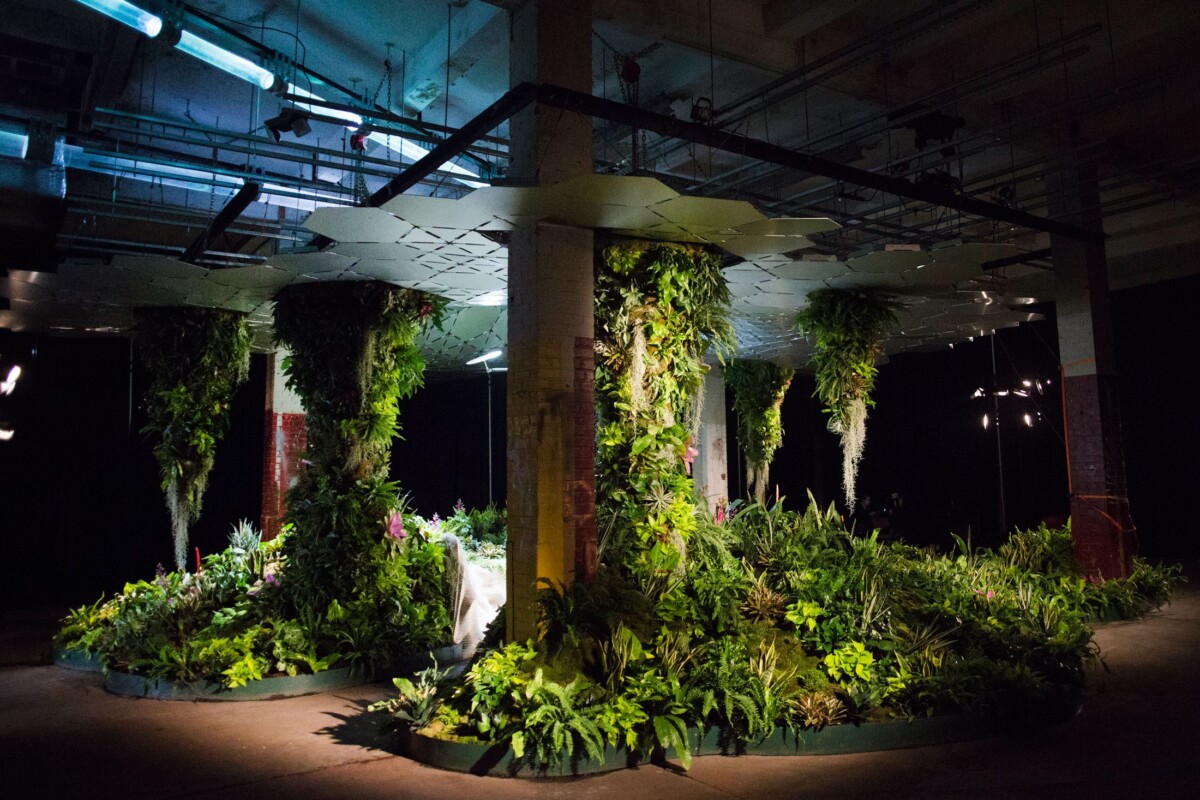 Lowline Lab can be called the underground tropics of NYC. The underground park is set up in a former warehouse, which is illuminated by an elaborate reflector system. They allow you to get enough sunlight for the rare flora planted there to grow. The territory of the underground park is more than 400 meters, but this is only a small part of the project.
Immerse yourself in the world of performing arts at Broadway theatre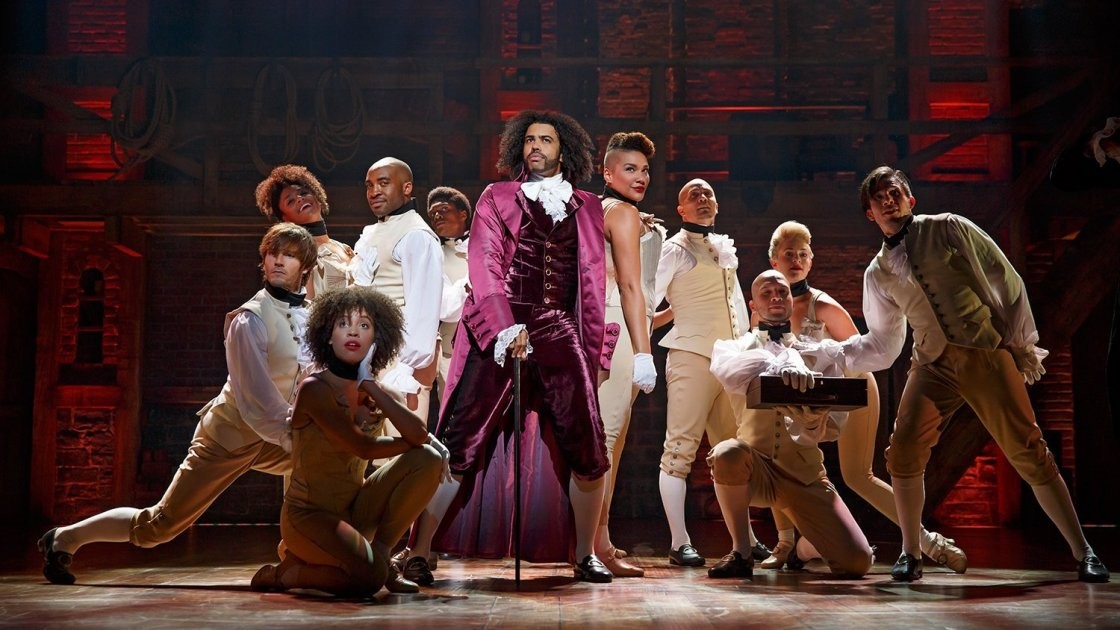 Be sure to devote one of the evenings of New York to attend a Broadway show. You may not even be studying the repertoire. Usually, the hotel receptionist can tell you what to go to today and book a ticket for you. If you are afraid that you will not understand much from the performance, do not worry, Broadway musicals are clear to everyone.
Not sure how to entertain yourself? To your attention – the island of entertainment Coney Island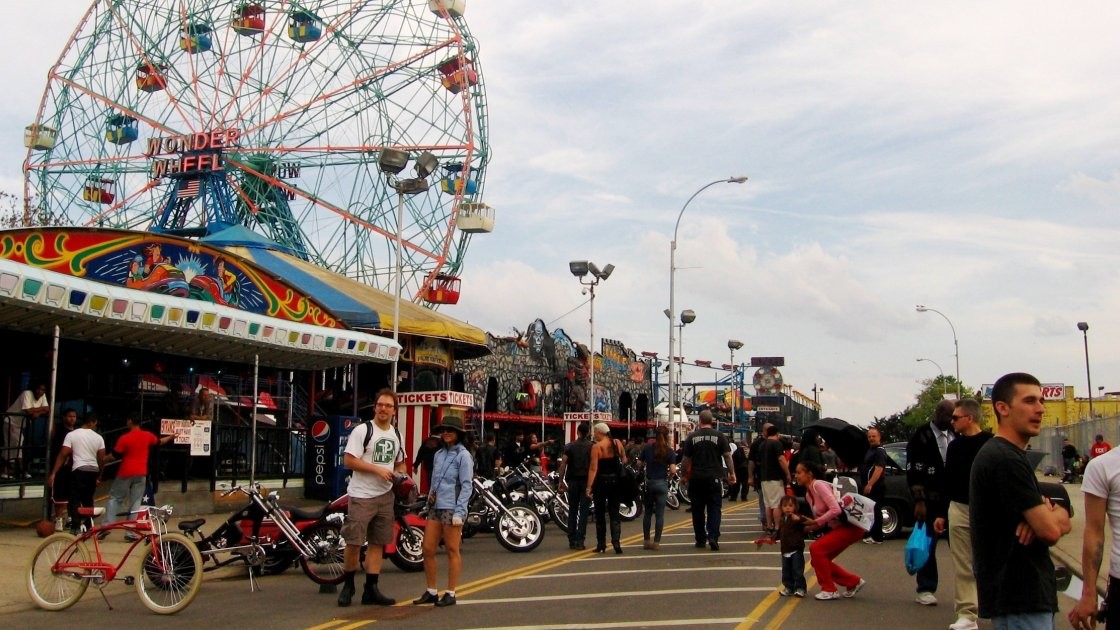 The first fast food, the first roller coaster, and the first children's attraction – all of this first appeared on Coney Island. Be sure to stroll along the Riegelman Promenade and famous Brighton Beach, soak up the beach, get nervous on the roller coaster, and try the local hot dogs.
Apotheke: a secret bar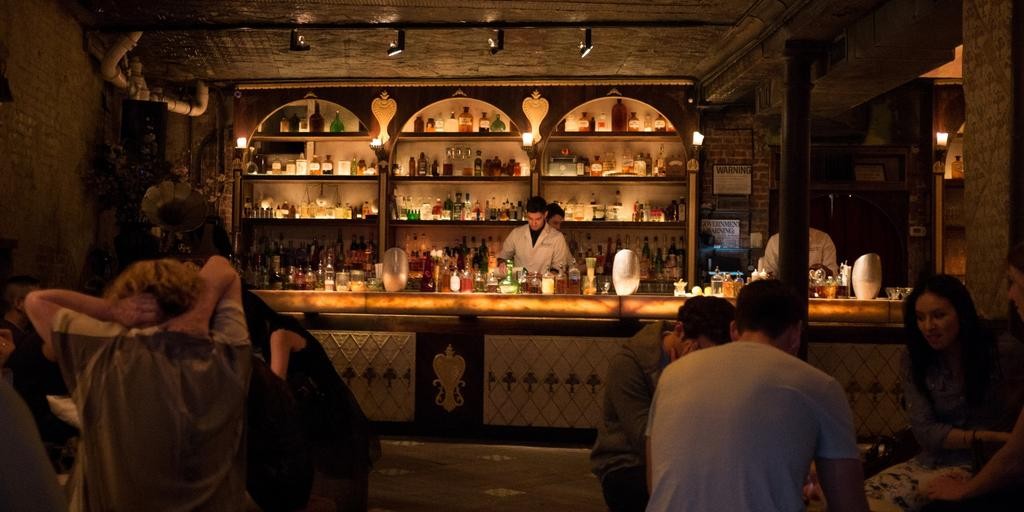 Apotheke Bar in Chinatown is an amazingly atmospheric place well known to local clubmen. The street on which the Secret Bar is located received no less eloquence than the name of the bar itself, the name "bloody corner", as a result of events during the Prohibition era.
In the time of the Chinese mafia, crimes were committed here with constant constancy, and the nook in which it was possible to hide for attacks by murderers and robbers was given this self-explanatory name.
"MariVanna" Restaurant – Russian spirit for true connoisseurs.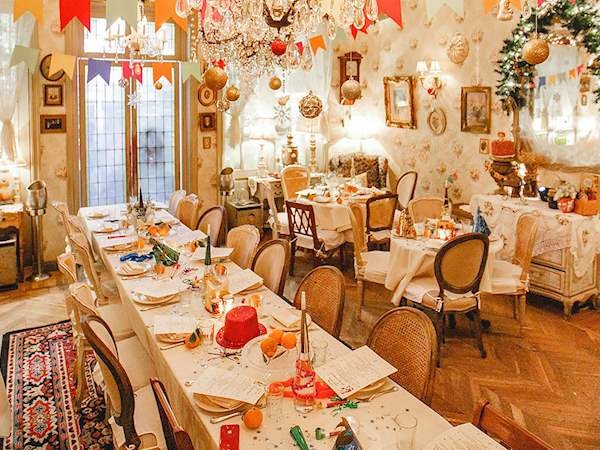 A Russian slice of New York for the nostalgic can be found at the MariVanna Restaurant in Manhattan. Styled like a retro apartment from the Stalin era, the restaurant is replete with Russian surroundings.
Everything here is equipped with the paraphernalia of the Soviet period: nesting dolls, crystal, and even a library with samizdat folios. But of course, special attention is paid to Russian cuisine in the restaurant.
Enjoy the views and relax at "The IDES"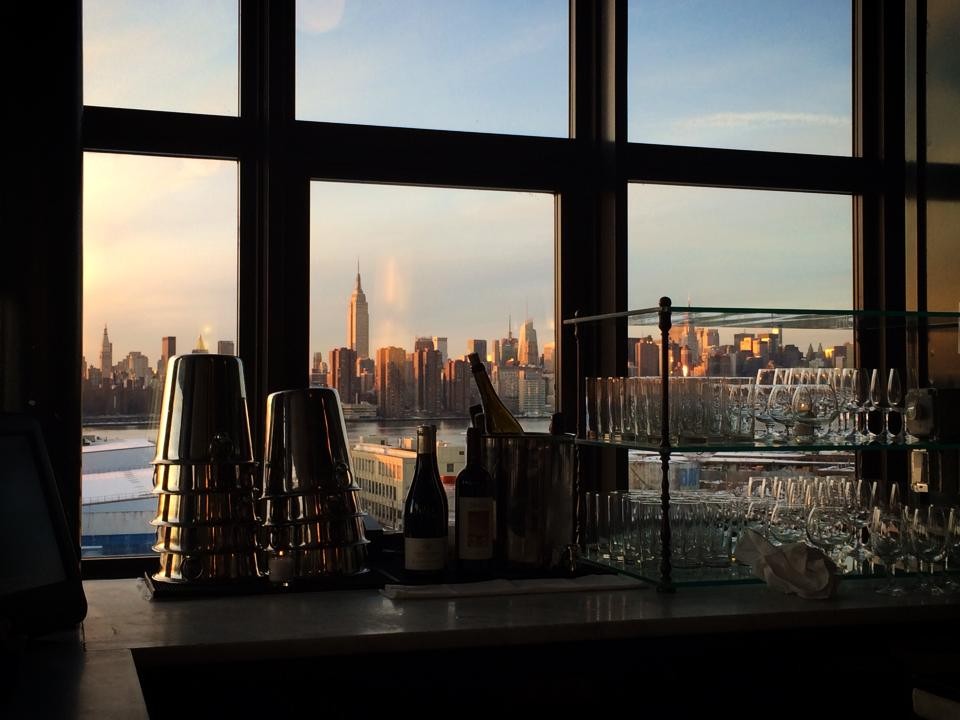 Where can you enjoy the best skyscraper view of Manhattan, while relaxing with friends over a good cocktail? Of course, this view is from Brooklyn, where the bar is located.

"The IDES" is located on the roof, where in addition to the open area there is a place with a small indoor hall. Getting here freely is quite problematic, especially with a group of friends, so it is better to book a place in advance.
Traditional New Yorker's breakfast at Ess-A-Bagel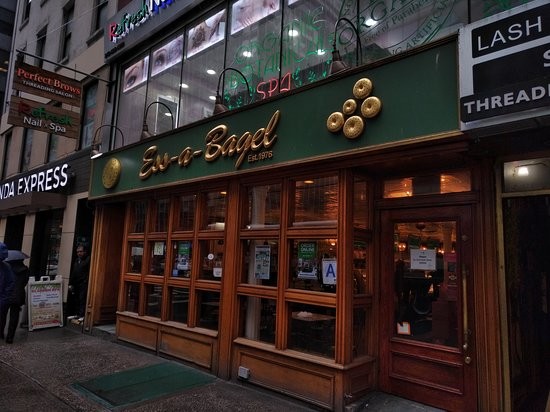 What could be better than a good old New York bagel for breakfast? You can find a hearty bagel with cream cheese or salmon on almost every street, but if you want a real, guaranteed fresh bagel, don't go anywhere. Ess-A-Bagel will never let you down: they have kept traditions since the 70s and still collect queues on weekends.
If you find it difficult to choose between different types, take one that is still warm. There are different types of tofu cream cheese for vegans. This happiness will cost you somewhere in 4-5 dollars.
Authentic homemade Italian cuisine at Gaia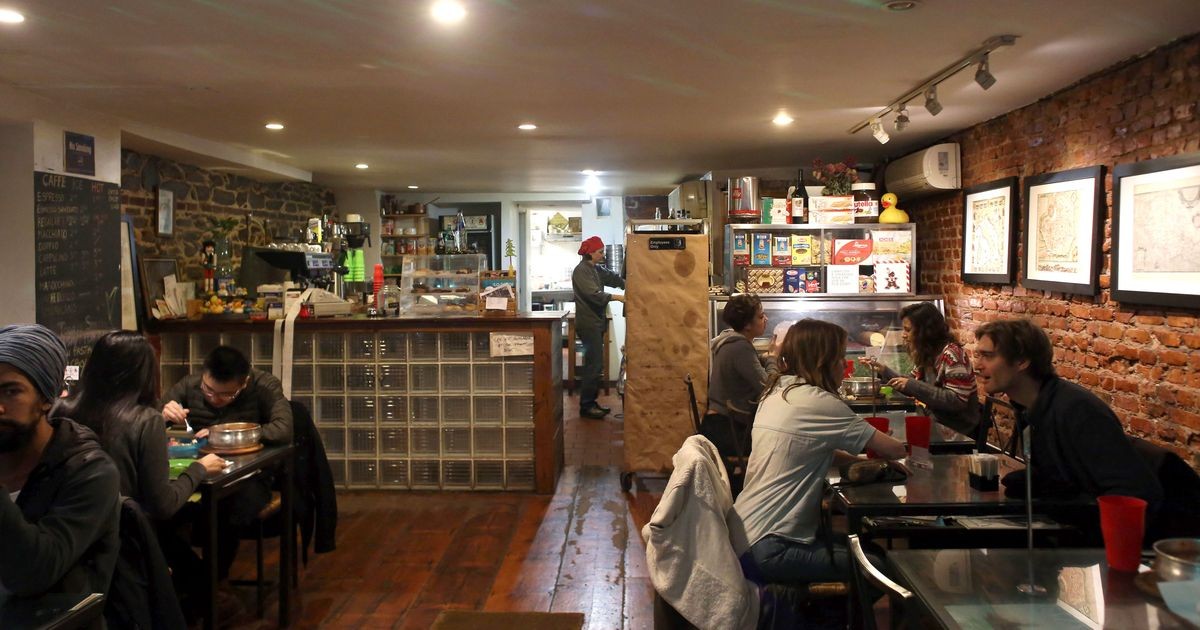 The tiny Italian cafe Gaia on E Houston Street has gained not only fans but also enemies over the years. In terms of food, this place is unique: fresh paninis on homemade focaccia and great hot dishes like spinach gnocchi in tomato sauce cost $5-7. Where is the catch? Accustomed to the fast pace of life, New Yorkers periodically infuriate the irascible hostess, who tells clients everything she thinks about them.
Top tip – if you still want to try real homemade Italian cuisine, be quiet and play by her rules. It's worth it.
Beyond Sushi – Try a non-standard vegetarian menu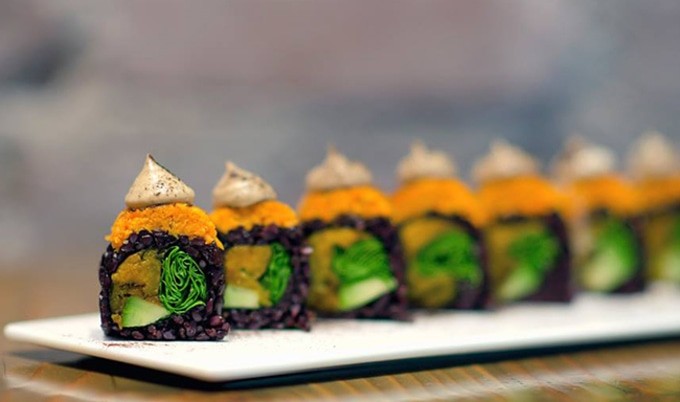 A small café in the Union Square area serves only vegetarian variations of the Japanese food. The menu is not limited to cucumbers and avocados. The variety is pretty surprising: there are mushrooms, sweet potatoes, mangoes, nuts, and bean sprouts.
Plus, instead of white rice, they use dark, healthier rice. Even if you're skeptical about the no-salmon and no California rolls, give Beyond Sushi a try.
Enjoy homemade food with good music at Xi'an Famous Foods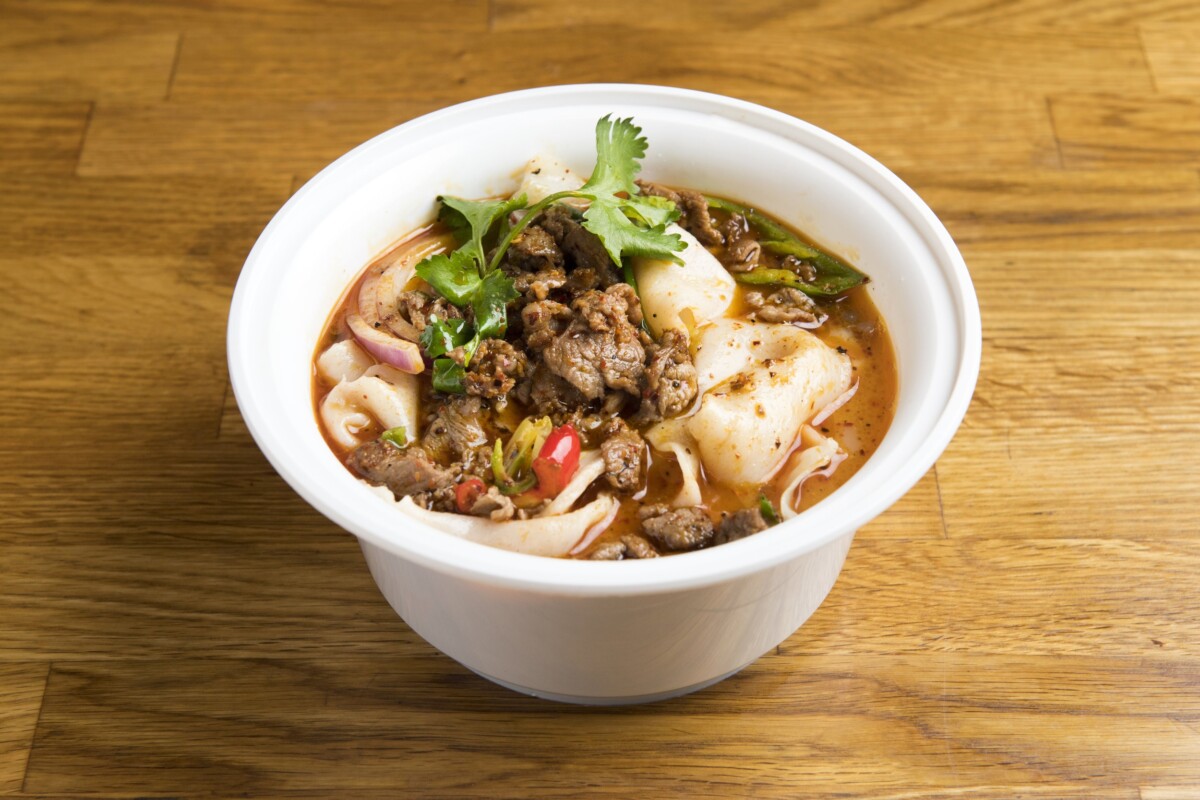 The first cafe of a small family chain opened in Queens ten years ago. The business has grown over the years, and there are now about five tiny establishments in the city where hipsters come for homemade Chinese noodles. The Xi'an entourage at St. Marks is unassuming, but the finest hits of the golden era of hip-hop are always played here – the owner Jason Wang is a big fan.
In terms of food, everything is delicious, it is no coincidence that this place constantly gets into popular culinary programs and gastronomic ratings.
John's – classic New York pizzeria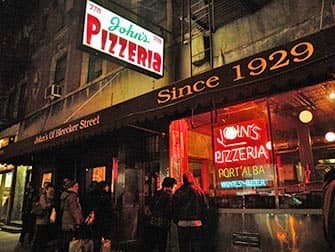 The interior of John's Pizzeria is made in traditional Italian style. Many artists, elderly Italians who live in the area and many celebrities spend their time here. The sale of pizza in slices has been canceled here, so you can order only the whole one, such a portion will be enough for two or three people.

All dishes are baked in a brick oven – this traditional method covers the edges of the pizza with a perfect, crispy, golden crust. John's Pizzeria prepares each dish in a traditional Neapolitan style.
All ingredients used are exclusively fresh. The most popular dish is cheese pizza, you can add toppings for a change. Prices at John's Pizzeria are surprisingly affordable. There is a similar pizzeria in Times Square, both places are very crowded most of the time.
A whole new world for true gourmets at Babbo Restaurant
One of the best Italian restaurants not only in New York but in the entire United States is Babbo. Opened in 1998, the restaurant has grown steadily, earning customers and receiving numerous quality awards.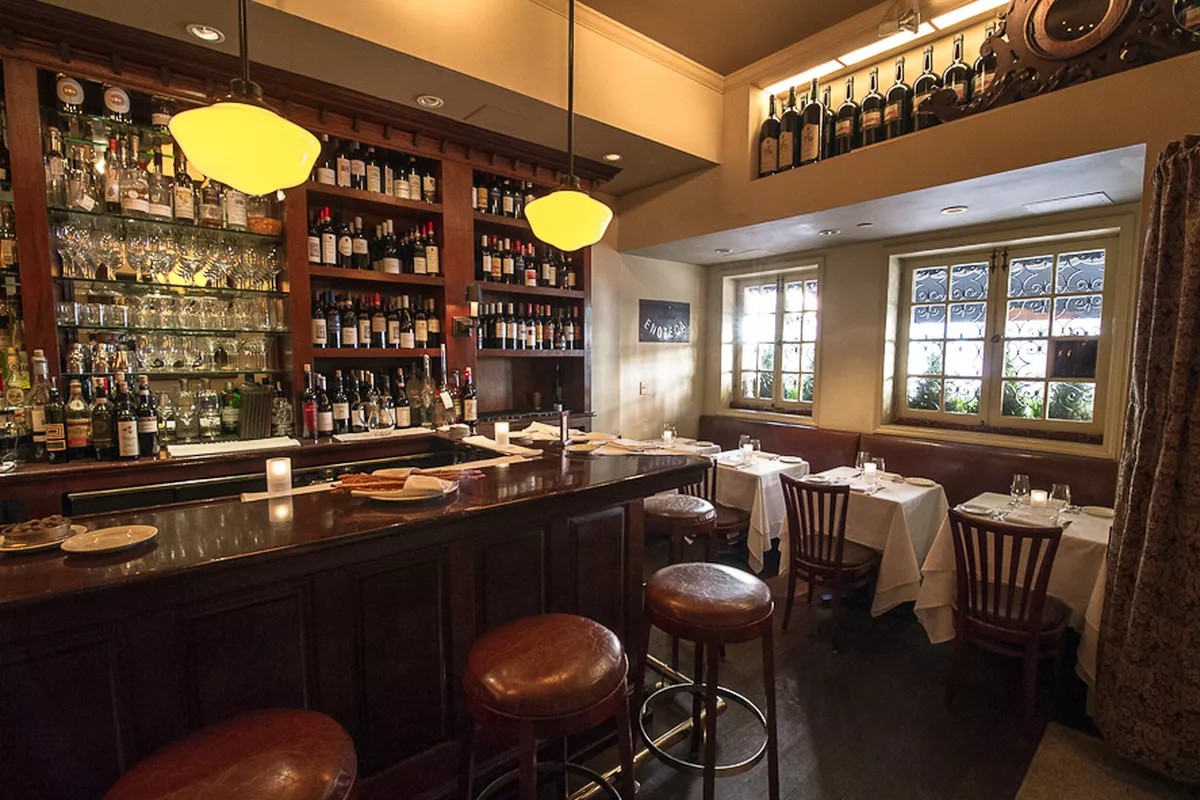 An enormous selection of Italian dishes awaits you in this mesmerizing place. Worth saying that here you should always book a table in advance because there is a high probability that just like that, there may not be enough space.
Like us on Facebook for more stories like this: