From Brooklyn to the Bronx, from Staten Island to Queens, there is a huge number of people that are looking for new opportunities for their business or career. It goes without saying that in today's world any dream is closely connected to up-and-coming tech progress.

There can't be a better destination on the Earth for tech companies' development rather than NYC. Whether you are looking for a job or planning a startup, or you are keen on all-new gadgets and apps – you will find all you need here. There are so many novelties that one can easily get lost; therefore, we gather Top 12 labels that definitely should be on your radar right now.
1. Stella Connect
This platform would be a useful tool both for professionals who need direct feedback from their clients and for customers who don't want to spend a lot of time searching for the best-qualified specialists in the field. Stella Connect provides software that permits to set a meeting, find tutors, facilitators, or agents.
If you are looking for a potential employer, this highly responsible company would be a great choice. Here you can get 12 weeks of parental leave, unrestricted vacations and after 5 years you can also get one extra month of vacations.
2. InVision
This software has been created for professional online design expertise. However, it is a very user-friendly and easy tool for beginners as well. The platform provides such outstanding service in product design that has already over 3,5 m followers. If you are up to something really new and fresh, InVision would inspire you.
The company is well known as a cool place to work with. It provides a free gym, medical insurance, and even Starbucks beverages for employees. You can also count on well-paid business trips.
3. SmartAsset
SmartAsset is one of the leading fintech platforms in NYC. It provides services and tools to make your financial planning and budget management easier and smarter. It also operates with highly qualified experts that are always at your disposal for tips and advice.
Working for SmartAsset is a real pleasure. Employees enjoy a comfortable atmosphere in a professional framework with a full social package.
4. Conductor
Conductor Searchlight is a tech ecosystem for SEO, web marketing, lead generation, organic traffic growth, and other digital marketing goals. It provides both a professional platform where one can create a personal SEO campaign and training for companies and individuals in this field. With Conductor marketing ROI of your business will grow instantly and you will be aware of all the latest modifications and campaigns.
Monthly "Flap-Jack Fridays" scooters, beanbags, and nerf wars make Conductor an outstanding place to work with. If you are looking for an energetic and inspiring team, here is your dream destination.
5. Fabric

This insurance tech platform has developed a time-saving tool for new parents. It permits to escape heavy paper process and to formalize insurance digitally. That is one of the most promising and quickly growing platforms nowadays.
Employees have a unique opportunity to buy equity in the startup. This way the company invites its team to be more involved in the business and earn more.
6. Sweeten
The platform has been developed for tech assistance in the construction industry. It connects architects, interior designers, engineers, and other specialists with clients. Users place their orders on the platform free of charge. The service will help to widen your professional network and stimulate your business.
The company provides free lunches for employees every Friday, helps in relocation, and provides unlimited vacations.
7. EcoVadis
NYC-based company has developed the first platform for suppliers' ratings. It operates worldwide with global chains. The rating system of the software uses the latest technology and is user-friendly. The platform is already well known and works in 150 countries. There are over 180 categories in the catalog of products and over 20 CSR characteristics.
All employees of EcoVadis enjoy free medical insurance, including dental care, flexible working hours, and the possibility to work from home.
8. UiPath
The software is made for the automatization of internal and external business processes such as inventory management, supplier communications, and any other repetitive tasks, that can be performed with the mean of innovative technologies much faster and effectively rather than human work.
UiPath specialists have material and paternity leave, free snacks, and the possibility to organize their working day flexibly, even from home.
9. SevenRooms
This is a platform specialized in hospitality. It provides to its clients an outstanding wide of tools for direct and more close connection and communication with their potential and loyal guests. The branch of services is made also for marketing development and easy-to-use web promotion of corporate users.
Employer covers all insurance costs, including disability, vision, and dental insurance. Specialists receive a monthly performance bonus and enjoy a pet-friendly office.
10. Riskified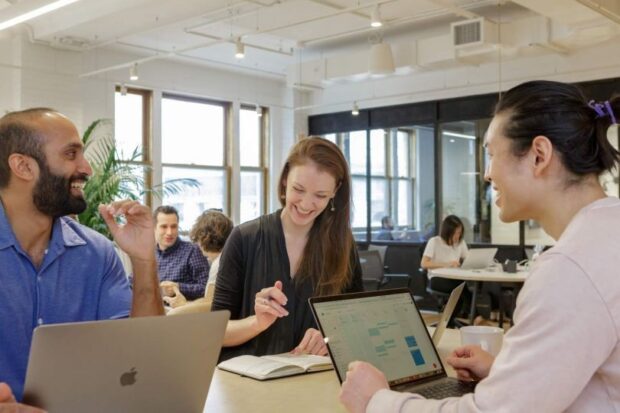 The company is specialized in fintech and provides one of the largest platforms for E-commerce security. It prevents all kinds of operations from fraud and ensures a sustainable business process both for big chains and startups.
Riskifield takes care of employees' health, it provides free classes for a big variety of sports activities.
11. Animoto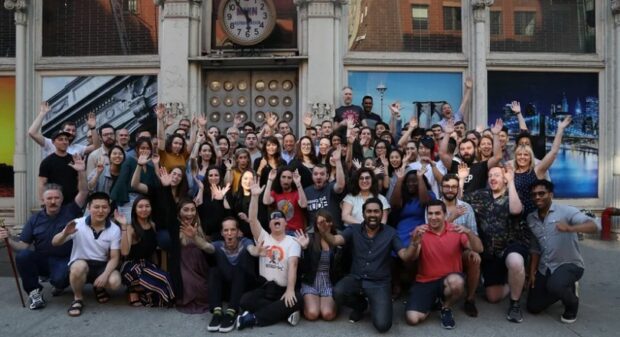 The platform will be useful for any users that are keen on video creation. It has a comprehensive interface and drag-and-drop toolbar. There are also lots of photo and video templates free of charge in the stock.
Free lunches every Monday and fitness facilities are provided to employees to make their work comfortable and enjoyable.
12. Troops
The software has been created for sales teams and facilitates redundant workflow with database and CRM tools. It is already used by millions of people who save a lot of their time with the help of the platform and propose more services to their clients. Troops helps people to operate their sale management more effectively.
Happy hours, unlimited vacations, and flexible working hours provided by Troops, are very attractive for potential employees.
Like us on Facebook for more stories like this: