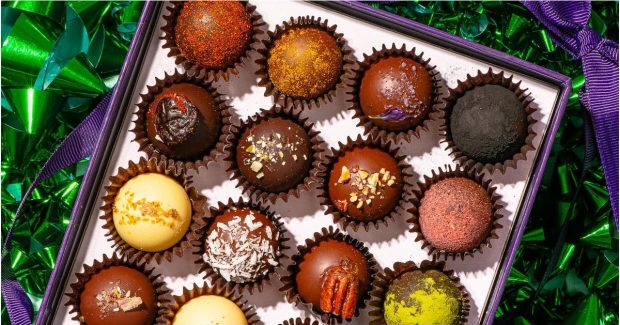 Who doesn't love a good piece of chocolate? From milk chocolate to dark chocolate, plain chocolate bars to the most exquisite chocolate creations ever tempered and assembled, there is something for everyone at the Empire State.

If you're desperate for the best chocolate deals New York has to offer, be sure to stop by any of the places below to get your cocoa fix.
Kreuther Handcrafted Chocolate
Sensational seasonal desserts and sumptuous handcrafted pralines are the trademarks of Kreuther Handcrafted Chocolates. All Kreuther chocolates are made using a classic French technique, giving all offerings a special luxury not easily found in regular, chocolatey treats. A visit to the shop gives visitors and spectators an insight into the work of this chocolatier. Alongside an incredible selection of chocolates and equally amazing desserts, guests can enjoy delicious coffee, freshly brewed tea, and other beverages to go with their sweet offerings.
READ: Greenwich Village: Place of Creatives and Artists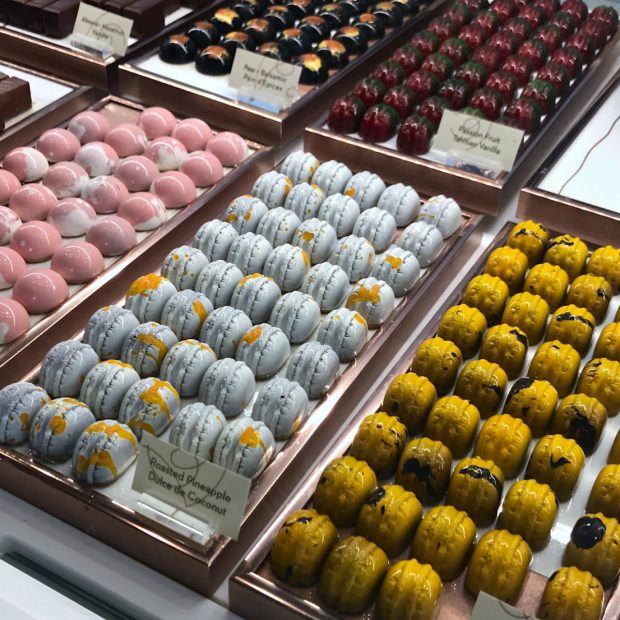 Contact: 43 W. 42nd Street, New York, NY 10036
Telephone: 212-201-1985
Voila Chocolate
On the corner of 79th and Broadway is a unique and beautiful place called Voila Chocolat. Hoping that everyone can make spectacular and delicious chocolate, Voila Chocolat offers everyone the opportunity to create unique and beautiful cocoa products through educational courses and workshops. If you're more interested in eating quality chocolate than making it, that's fine too! Voila Chocolat's best-selling treats are handmade truffles, gingerettes and oranges, chocolate figs, almonds with cocoa nibs, and a mix of homemade hot chocolate. If you're looking for something for your special someone, the XOXO Chocolate Bar, Chocolate LOVE Puzzle, and Chocolate Teddy Bear are all great options.
READ: Meet the Warming: Stay in New York This Spring and Celebrate Irish History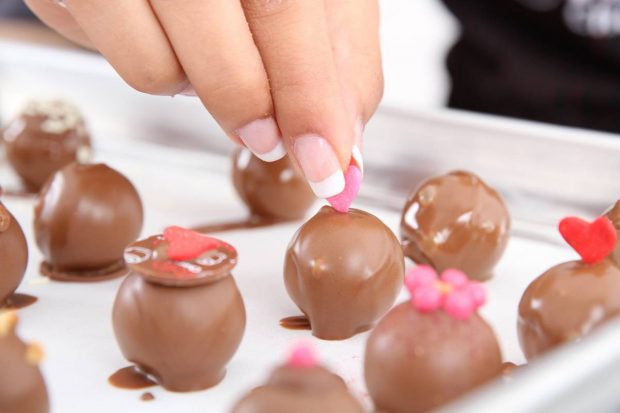 Contact: 221 West 79th Street, New York, NY 10024
Phone: 212-920-8799
Vosges Haut-Chocolat
Haute chocolate has never been more accessible than it is today, especially with boutique chocolatiers like the Vosges popping up around town. While the Vosges has a glut of staple chocolates that are crowd favorites and loved by all those who love this incredible shop, those new to the Vosges should try their seasonal chocolates. For example, the spring collections carry the aromas and flavors typical of the season, such as orange blossom water, Vietnamese hibiscus, and plums. Then there are unexpected flavor combinations like the coconut ash and banana candy bars. Whatever you decide, come to the Vosges Haut-Chocolate with an open mind and prepare yourself for a culinary experience.
Contact: 132 Spring Street, New York, NY 10012

Phone: 212-625-2929
READ: Yummy: The 5 Best Ice Creams in New York
2beans
There is definitely no shortage of variety with 2Bean Chocolate. Featuring pralines from around the world, 2beans' unique selection ranges from chocolate chunks to fresh truffles and includes all your favorites. Whether you're looking for dark chocolate, milk chocolate, white chocolate, filled chocolate, or even pralines and drinking chocolate, you're sure to find something you like at the 2beans flagship store in New York City. Just because they're fans of the favorites doesn't mean 2beans doesn't have anything new and exciting to offer! New chocolatiers create fresh flavors for all visitors to enjoy and discover chili peppers, 100% dark chocolate, and more. With a bean-to-bar philosophy and a firm commitment to organic and fair-trade chocolate, we're sure you'll soon fall in love with 2Beans.
Contact: 100 Park Avenue, New York, NY 10017
Telephone: 212-937-8914
Chocolat Moderne
For more than 10 years, Chocolat Moderne has been delighting and delighting customers with its dynamic and constantly evolving range of chocolates. This chocolatier, one of the best that New York has to offer, only uses Valrhona chocolate, which is the best you can get in France. With a high cocoa content, Chocolate Moderns offers a unique selection of extra bitter dark chocolate. Ingredients in the Chocolat Moderne selection include European butter, pistachios, hazelnuts, white chocolate, milk chocolate, fruit preserves, and more. Truly, you will have a hard time finding chocolate you don't like at this beloved chocolate shop.
READ: Palm Jumeirah Monorail: You Can Explore the Island with the Palm Jumeirah Monorail
Contact: 27 W 20th Street # 904, New York, NY 10011
Telephone: 212-229-4797
Like us on Facebook for more stories like this: