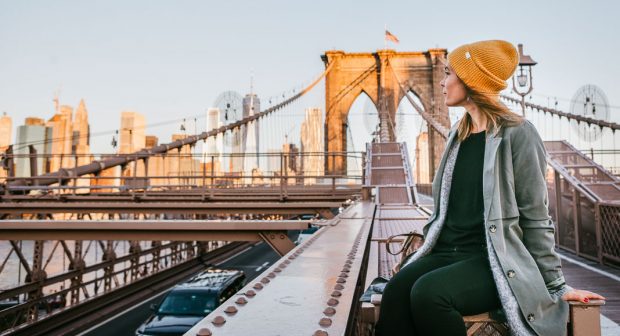 Is it your first time traveling to New York? Then you should definitely avoid these 10 beginner mistakes in New York City!
1. Warning: Fake Tickets

Fake tickets are at number 1 on our list. Pay particular attention to the well-known and popular games from the New York Knicks or the Rangers. Many try to sell you fake tickets. You can avoid this beginner's mistake by using official ticket sites such as Ticketmaster. There you could spontaneously buy remaining tickets on-site and we could be sure that these are real tickets.
2. It's Fast on the Left, Strolling on the Right
New Yorkers are always in a hurry, they always want to get from A to B quickly and you only see the city's visitors taking a relaxed stroll. So if you want to pass as a real New Yorker, don't stop in the middle of the sidewalk but just take a step further and the New Yorkers can flow past you. The same applies to escalators: if you want to go, just take the left side, if you want to go up relaxed, take the right side and you're in the middle of the river.
3. Don't Buy the Unlimited Metrocard Seven Days in Advance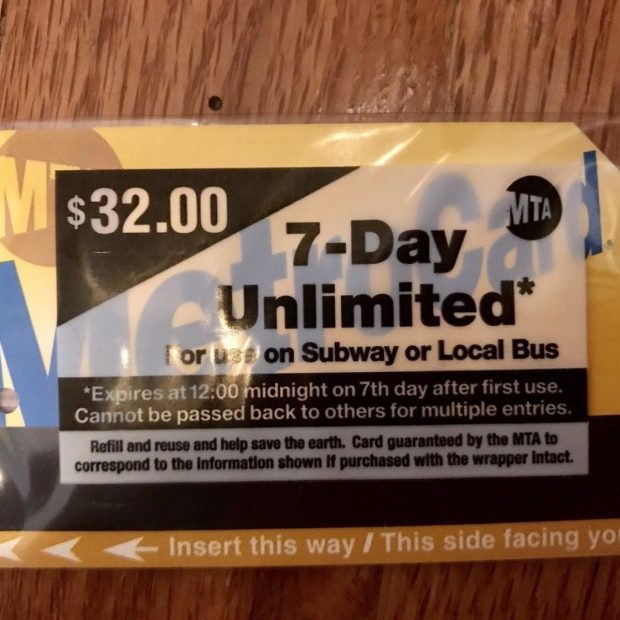 Unlimited Metrocard
This is a "beginner's mistake" often made in New York: many buy an Unlimited Metrocard for the subway in advance. This need not be! You would have to do over 10 trips to make it worthwhile. Because don't underestimate: you will walk a lot because there is always a lot to see, one of the sights of New York is waiting for you on every corner. We very often find ourselves using the subway almost never, even for longer distances – we think the NYC Ferry or the CitiBikes are much better!
4. Plan Enough Time
A lot of New York visitors do that, especially if it's their first New York vacation: they pack the travel plan too full. Don't stress your way through the city! Take the time so that New York can just have an impact on you. Use the free space, sit relaxed in Bryant Park or Central Park to just watch the New York goings-on. That's really really nice because you can soak up the atmosphere of the city is a great way!
READ: In One Minute on the 124th Floor: 11 Years of Burj Khalifa
5. Have a Second Travel Plan
Because if it rains or the weather is not so cool and you are in New York, you shouldn't get into planning stress – plan your master travel plan from home, but also have a rough. Plan B for the eventuality that it's raining.
6. Make Sure You Take a Pair of Comfortable Shoes With You
This is really a real beginner's mistake in New York: You will run a lot and have fun on the third, fourth, fifth day, you need the right shoes. It sounds so simple, but this tip is worth its weight in gold.
7. Never Go Out Without Power Bank
Don't forget about Power Bank
If you don't know power banks: These are external batteries/storage devices that are used to charge the phone or camera. Because if you take photos and film a lot, it happens very quickly that the battery of your phone is empty. There's nothing worse than standing at the One World Observatory and then realizing that we can't do any more videos. You can get them wherever electronics are sold – for example on Amazon.
8. Tipping

Tipping is a central issue in New York: a lot of service staff earn most of their salary with it. What kind of tips do you tip in New York? The rule of thumb is 15 to 20 percent. In a bar always a dollar tip for each beer, in a cocktail bar more like two dollars. When you are in the hotel and your suitcases are taken from you and brought up, the rule of thumb is one dollar per suitcase and piece of luggage.
READ: What to Do in Central Park: The Best Things to Do in Central Park
9. Check Out Hotels in Queens and New Jersey
New York is super expensive, you will notice that when you look for hotels in New York. Tip: Don't just look for hotels in central Manhattan, but also see what is available in New Jersey (super well connected), Long Island City in Queens (right on the East River), or the neighboring district of Brooklyn. The prices are significantly lower. So don't make the mistake of spending too much money there if you're only a subway station or two away from Manhattan.
If you're looking for an apartment rather than a hotel, Airbnb is also an option. Tip: If you want to be on the safe side, select there according to super hosts. These are verified hosts, with whom he can be sure that you will get what you booked.
10. Don't Spend Too Much Money on Musical Tickets
Broadway
Musicals are justifiably popular. If you already know when planning your trip that you want to go to a very specific musical, then we recommend that you buy the tickets in advance. But if you are flexible and several musicals are interesting for you, then we would rather buy the musical tickets spontaneously on-site at TKTS.
READ: A Perfect Day in Central Park: Central Park Route With the Main Attractions
The tickets for the day in question are sold with a discount of up to 50 percent. There are now several TKTS spots in New York – the most famous spot is TKTS right under the red stairs in Times Square, you can't miss it.
Like us on Facebook for more stories like this: