New York is the most democratic city on the planet. No one is usually surprised. However, there are things in the Big Apple that you shouldn't do, and if you ignore the recommendations, you will annoy others.
Don't Go on the Bike Paths

As elsewhere in the world, bike paths are exclusively for bikers. Cycling on the road for cyclists can get hit by a car. Fortunately, there are many bike lanes in the city. They are usually marked with signs or colours. The presence of bike ways makes it safe not only for bikers, but also for pedestrians. Keep in mind that cycling lanes in New York City are quite intense, so a bicycle collision can be traumatic. Moreover, walking on bicycle paths offends cyclists and better respects each other's rights and comfort.
READ The Best Universities of New York
Don't Use Public Toilets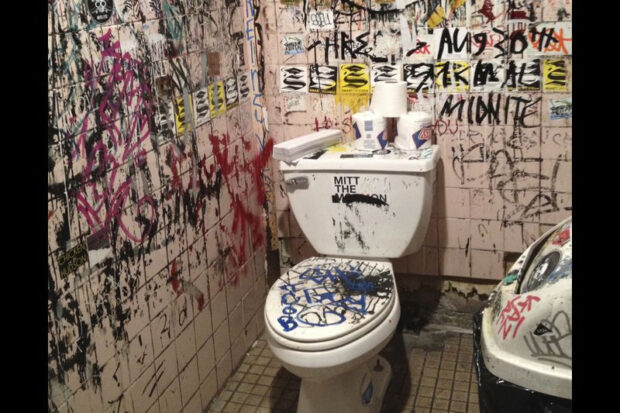 In a mega-city that receives millions of tourists every year, there is a catastrophic shortage of public toilets. It's usually incredibly dirty. It's impossible to go there by the end of the day.
However, if there's an urgent need, there are other options to fulfill a natural need. For example, you can use toilets in major shopping malls, bookstores, restaurants and bars. Of course, they usually have a label that says WC is only for clients, but no one has the right to keep you out. You can also use the toilets in a small cafe or fast food chain, but it would be more polite if you did some shopping there first.
Don't Think the Tap Water is Dangerous
People in New York drink tap water. New York has one of the cleanest water systems in the world, and local people pride themselves on clean drinking water. The safety level of piped water in New York is higher than that of bottled water in some other cities. At the same time, you will be surprised when you will have to pay a relatively high price for bottled water in a restaurant. If you don't have a rare disease that prevents you from drinking tap water, do the same as New Yorkers – drink tap water!
Don't Believe Street Food is Safe
New York is a gourmet paradise. There are a lot of street grocery stores and stores with a lot of different products. Immigrants from all over the world prepare their national dishes, which are extremely interesting to try and compare. And it is worth doing, of course!
However, let's look at the sanitary conditions where we produce and sell street food. Some of them don't have permits, so safety is out of the question! Sometimes the water that makes the sausages for the hot dogs doesn't change during the day, and the people who make them have nowhere to wash their hands. Try the traditional New York pretzel, but don't buy it in a street cart – it can be stale and spoil the impression of a tasty city!
Don't Use an ATM Inside the Store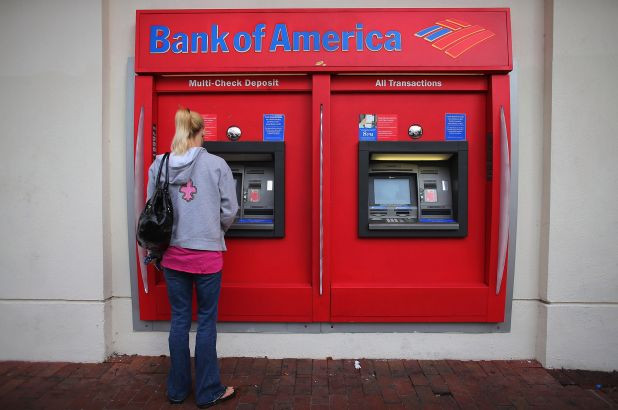 Plan your purchases and expenses is the best option. Remember that some establishments do not accept credit or debit cards and ask for cash. If you run out of cash and you want to buy something at the store, notice that the ATM that is inside can charge you a high withdrawal fee.
For convenient access to your money you can pay from 1 to 5 dollars in addition to the bank commission. The ATMs located in delis and fast food restaurants charge a lower commission than in bars, restaurants, hotels and concert halls, but withdrawals will still have to be paid. Most ATMs charge $3 for cash withdrawals. At the same time, cash can be withdrawn from the bank without any additional charges.
READ The City Under the Earth: The History of the New York Subway
Don't Wear Uncomfortable Shoes
Walking through New York is the most appropriate and fascinating way to get to know the city. A typical New Yorker walks about three miles a day.

Expect you to walk twice as long, so have a nice pair of sneakers, boots or sandals that you can walk a few miles in with no consequences for your feet. High heels will be hell for your feet. Foot comfort should be the top priority. If you travel in summer, you will need comfortable sandals or flats to protect you from heat and humidity. If you come in winter, wear the right shoes!
Don't Go to Times Square During the Day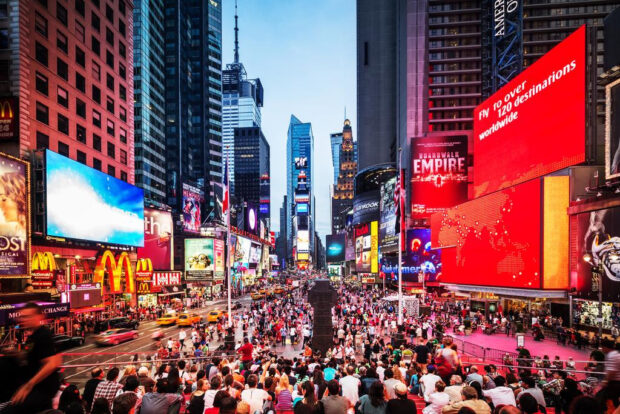 Times Square is full of people throughout the day, transportation – it's overloaded and so you might find it terrible. The best time to visit this place is late at night or early in the morning, when you can enjoy the illumination and sights. Many travel blogs might even advise you to skip Times Square because it's incredibly overburdened, but don't listen to them, or you'll regret it.
Every tourist must visit Times Square at least once. It is available 24 hours, so just plan the best time to visit. By the way, a nice night visitor bonus takes place every night from 11:57 to 12:00 p.m. At this time there is the world's largest and longest digital art exhibition where huge electronic billboards on Times Square are synchronized.
READ Good Tourism Rules or What NOT to DO When You Come to New York City
Don't Go to Central Park at Night
The park is closed from 1:0 a.m to 6:0 a.m. The territory of the park is huge and at night you will not always be able to find signs on which you can get out. Some of the desert and isolated parts of the park have sad crime statistics, so it's better not to check it on yourself.
At night, the lights in the park are partially cut off and in the dark it is easy to enter some pothole in the path and get injured. In addition, local dogs who guard the park are allowed to walk without a leash after 9:00 p.m. And most importantly, the darkness will not allow you to see the beauty and variety of nature of New York City's largest park, so it is better to postpone your visit until daylight hours.
Don't Bother with Restaurants
Why do you have in McDonalds, Subway? You also have these fast food places at home! Step away from Times Square and its vast network of restaurants and try something new in a place that you can only find in New York City.
This will make your gastronomic experience unforgettable. There are many delicacies in New York City: a variety of pizzas, steaks, and hundreds of ethnic diners can serve you dishes you have never tasted. So make sure you try something new and different and enjoy different flavors!
Don't Distract the Locals by Talking
Talking to strangers on buses and trains is not welcome. New York is not the most friendly city, so don't waste the local people's time.
They hardly think that their time is more valuable than yours, just that they have less time on their hands because of their busy schedules and countless responsibilities. If you're not asking for help, refrain from talking to people you don't know. Even if you know someone, don't bother talking, just say hello.
If you follow these simple rules, you are guaranteed a wonderful trip to New York without discomfort or awkwardness.
Like us on Facebook for more stories like this: