New York is under the spell of cupcakes. It's no longer just about burgers, pizza, and hot dogs in New York. The delicious, colorful cupcakes, which come in so many different flavors, are on the rise. The popularity of cupcakes has risen through the television series Sex and the City, among others, and when you think of cupcakes today, the thought of New York City is almost inevitable.
Cupcake Tour

If you want to skip the line at some authentic NY bakeries and try some of the best cupcakes in New York, then this cupcake tour is for you. The guide will take you to various unique bakeries in and around the West Village, where you can try the best cupcakes, and will also tell you some interesting facts about the area.
Magnolia Bakery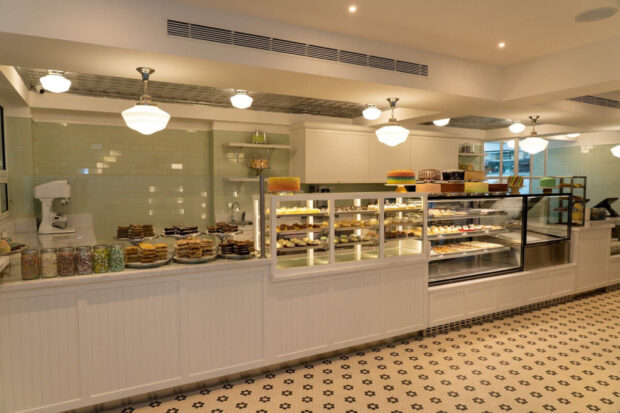 New York's most famous cupcake pastry shop is definitely Magnolia Bakery, which was also featured in the TV series Sex and the City.
There are now several branches, but the oldest and most famous is on Bleecker Street. Use my free Eric's New York app for the exact location. It's a cozy pastel-colored shop where you can get a lot of different goodies. One of the house specialties is the popular Red Velvet Cupcake. The Red Velvet flavor owes its name to the deep red color of the dough. The rust-red color is created by mixing cocoa, vinegar, and buttermilk. Nowadays, red dye is also added. 
READ: Best taco joints in New York City
The dough has a mild chocolate taste. Red Velvet was developed in America and is extremely popular! Other recommended flavors are The Hummingbird Cupcake (banana and pineapple) and the Pistachio Cupcake (with pistachios). You should also try the New York Cheesecake version from Magnolia Bakery! Prepare for long queues. It's no wonder the pastry shop has already launched several baking books and also sells kitchen utensils and clothing.
Georgetown Cupcakes
It all started with two sisters in Washington D.C. who had had enough of the business world, wanted to pursue their passion, and therefore opened their first cupcake bakery.
Georgetown Cupcakes has grown into a real cupcake empire in the meantime, there are several pastry shops all over America and a separate television series on TLC called "DC Cupcakes". There is also a branch in the SoHo district. You'll have to queue here too, but it's definitely worth the wait! You can use the waiting time and think about what you want to order. The selection is huge: there are over 20 different cupcakes and the selection changes almost daily.
Two Little Red Hens
Two Little Red Hens proved themselves to be the best cupcake bakery in New York. At Two Little Red Hens, it is very cozy and inviting, it makes you think a little of an Austrian chalet.
The pastry shop is one of the best in town and has even been recognized for the best cheesecake in New York. These are all reasons that speak for the high quality of Two Little Red Hens. Once you've tried the Brooklyn Blackout, a chocolate batter cupcake filled with chocolate pudding, you'll understand why this pastry shop made a spot on my list.
Little Cupcake Bakeshop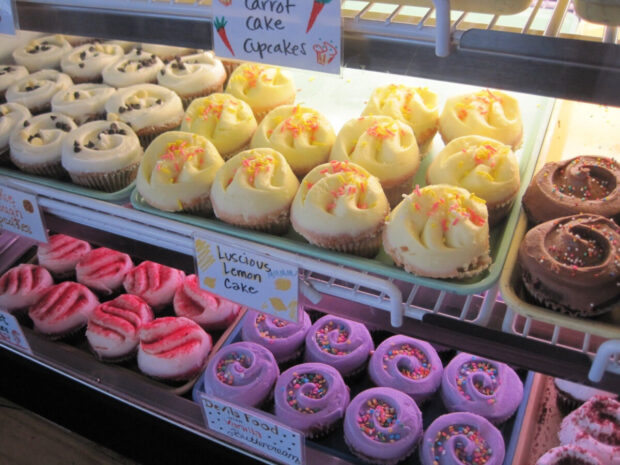 The stylish vintage look runs through the Little Cupcake Bakeshop down to the smallest detail.
The pastry shop is actively involved in protecting our planet and is completely CO2 neutral. In addition, part of the income goes to the FEED project, which fights famine worldwide. In my opinion, these are very good reasons why you should stop by the Little Cupcake Bakeshop, not to mention the delicious cupcakes of course! At Little Cupcake Bakeshop there is an extensive range, including the Mott Street Cupcake, the Carrot Cupcake, and the Peanut Butter & Jelly Cupcake (= cupcake with peanut butter and jam). Incidentally, all products here are made with organic ingredients.
Buttercup Bake Shop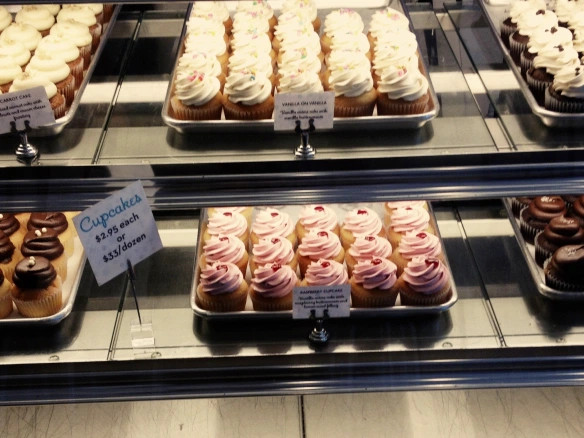 Happy employees greet you in their various Manhattan stores: the Buttercup Bake Shop.
There are a lot of different cupcakes like the Golden Butter, the Lady Baltimore, and the Red Velvet. You can also get insanely delicious cakes and an incredibly delicious banana pudding here. You are spoiled for choice!
READ: What To Do In New York Without Friends: the Best Activities for Those Who Are Alone
Baked by Melissa
Every cupcake in itself is a small work of art, and since there are so many different types, you will certainly find it difficult to eat just one.
The mini cupcakes are the perfect solution, and that's exactly what owner Melissa Bushell thought! In 2009, Baked by Melissa's first store opened in SoHo. It is now a cupcake empire, with twelve pastry shops in New York alone. There are ten fixed flavors, such as tie-dye (= batik), cookie dough (= cookie dough) and chocolate chip pancake (= pancake with chocolate sprinkles). Every month there are new varieties, usually suitable for the season. The mini cupcakes are about an inch tall, so be sure to buy a few. This also makes the decision a little easier.
Molly's Cupcakes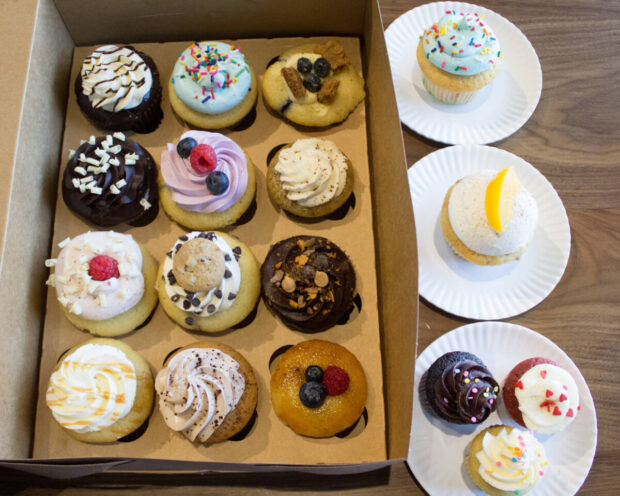 Molly's Cupcakes is a cute little shop in the village.
There is one other branch in Chicago that has won many awards and named Chicago's Best Cupcake Bakery. Its counterpart in New York is by no means inferior to this. The story of Molly's cupcakes is just as sweet as her cupcakes: The name of the pastry shop pays homage to the owner's primary school teacher, Miss Molly. 
READ: 9 Most Exciting Places to Explore and Experience In New York
Whenever someone had a birthday, she baked cupcakes for her students. A portion of the profits will be donated to the schools in the area in honor of Miss Molly and to help children. At Molly's, you can not only choose the flavor of your cupcake but also the icing and filling. You can also decorate your cupcake at the "Sprinkle Station". There are seasonal cupcakes, but also vegan and gluten-free cupcakes that taste just as good as the "normal" cupcakes. Popular are: Apple Pie (= apple pie), Peach Cobbler (= peach casserole), Pumpkin Spice (= pumpkin and spices), Ron Bennington (peanut butter, jam, and chocolate), and Red Velvet.
Like us on Facebook for more stories like this: