New York is a large, bustling city that is in motion all the time. It is bright, noisy, and crowded on any day of the week. Many people prefer to rest in the city. However, sometimes you want to move away from the eternal bustle and be in harmony with yourself or spend time with your family.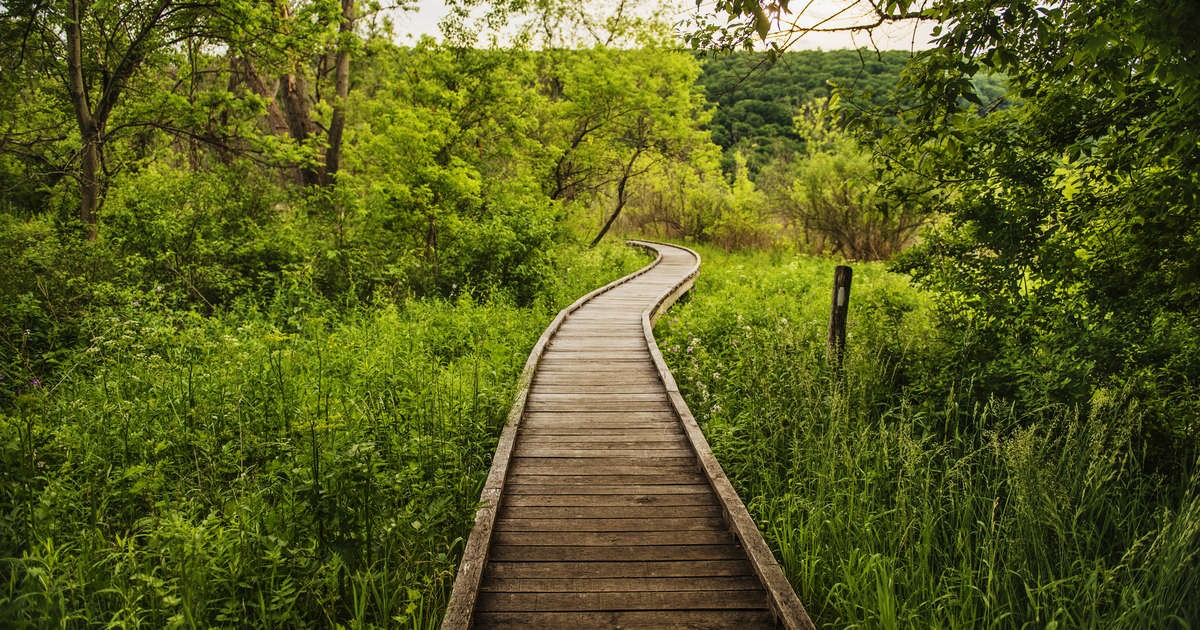 For those who have opted for a relaxing weekend in nature, and want to hike in search of new views and beauty, these places are ideal.
Appalachian Trail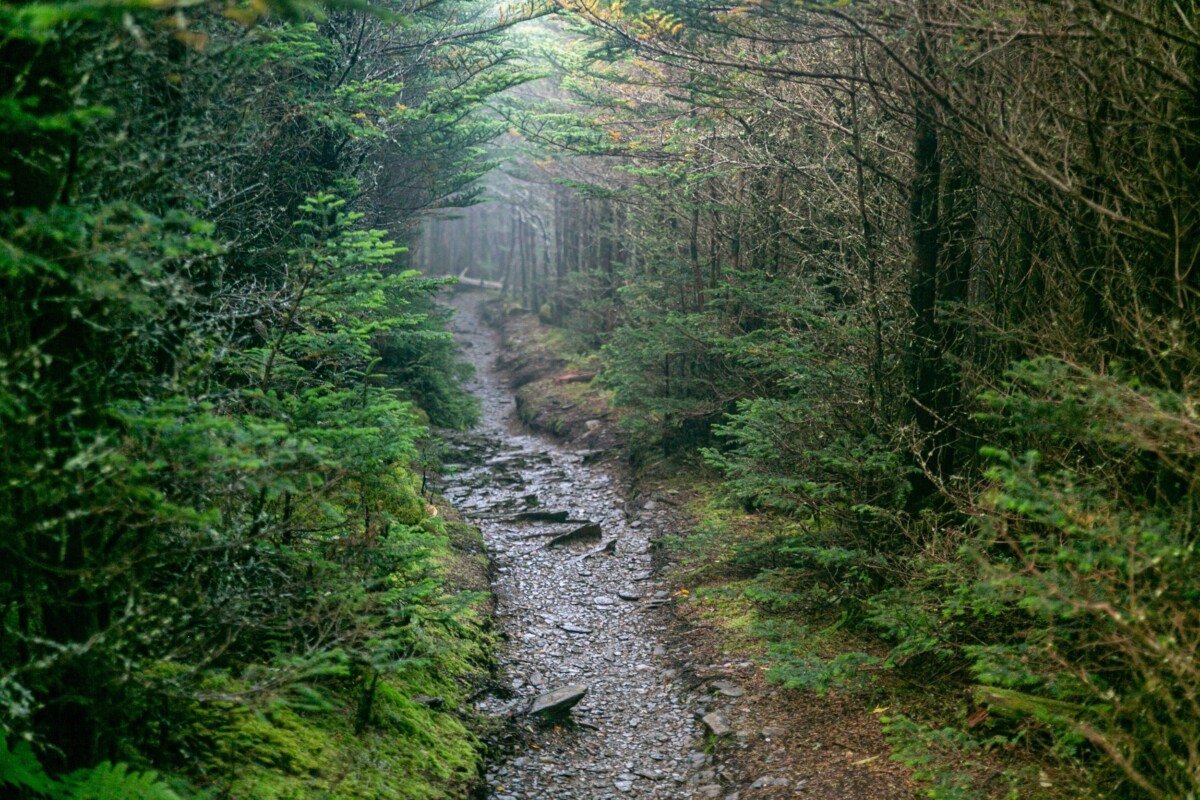 One of the longest and most popular hiking trails, the length of which is 3, 5 thousand kilometers. However, do not be alarmed if you go there – it is not at all necessary to go through the entire route. It is enough to choose the one that suits you and go in search of adventure. Along the way, you will meet hotels, campgrounds, and recreation sites, if you wish, you can even stay on the route for several days. Black bears, moose, deer, porcupines, and salamanders can be encountered on your journey. If you decide to spend a weekend here, then it is worth remembering that the Appalachian Trail is equated to a nature reserve, which means that it is forbidden to make fires, fish, and hunt in this area. The nature of this route is striking in its uniqueness and preserved in its original form. A great place for long walks in nature, with beautiful landscapes and rich flora and fauna.
Kazimiroff Nature Trail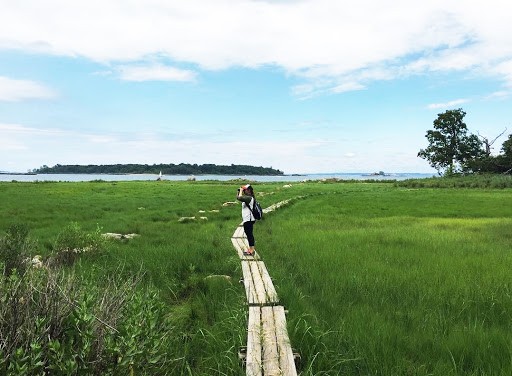 The nature trail through Hunter Island is a great place for families. If you decide to visit this place, it is worth choosing clothes with long sleeves and stocking up on repellents due to a large number of mosquitoes. The hiking trail consists of a "red" and a longer "blue" lasso trail. This trail passes through a stretch of 100 Norwegian fir trees, past a bushy thicket, past the former Hunters' mansion, and a forest of white pine trees. Here, an unprecedented amount of landscapes opens before your eyes: forests, shrubs, meadows, views of Long Island. For its resemblance to the coastline along the coast of Man, the trail has been named a slice of New England in the Bronx. An ideal place for both solo and family holidays in harmony with nature.
Arden Point And Glenclyffe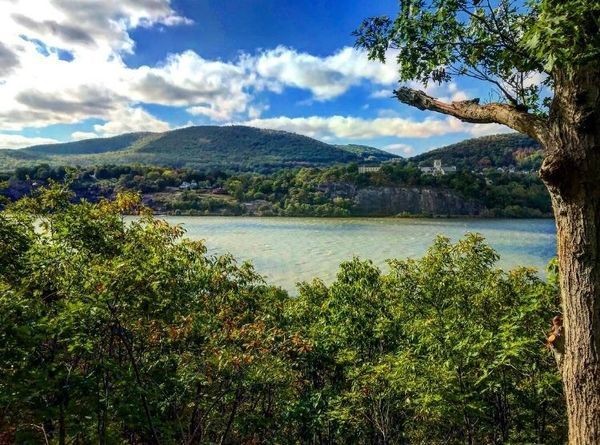 Arden Point is a 3.7-mile trail that offers views of the Hudson on a stroll. The trail is located near Cold Springs, where you can see a beautiful waterfall and many birds enjoy beautiful landscapes, and see many different plants. The trail is suitable for both short walks and long hikes. Here you can spend time with the whole family or with friends, as well as enjoy your vacation alone.
Anthony Nose Hike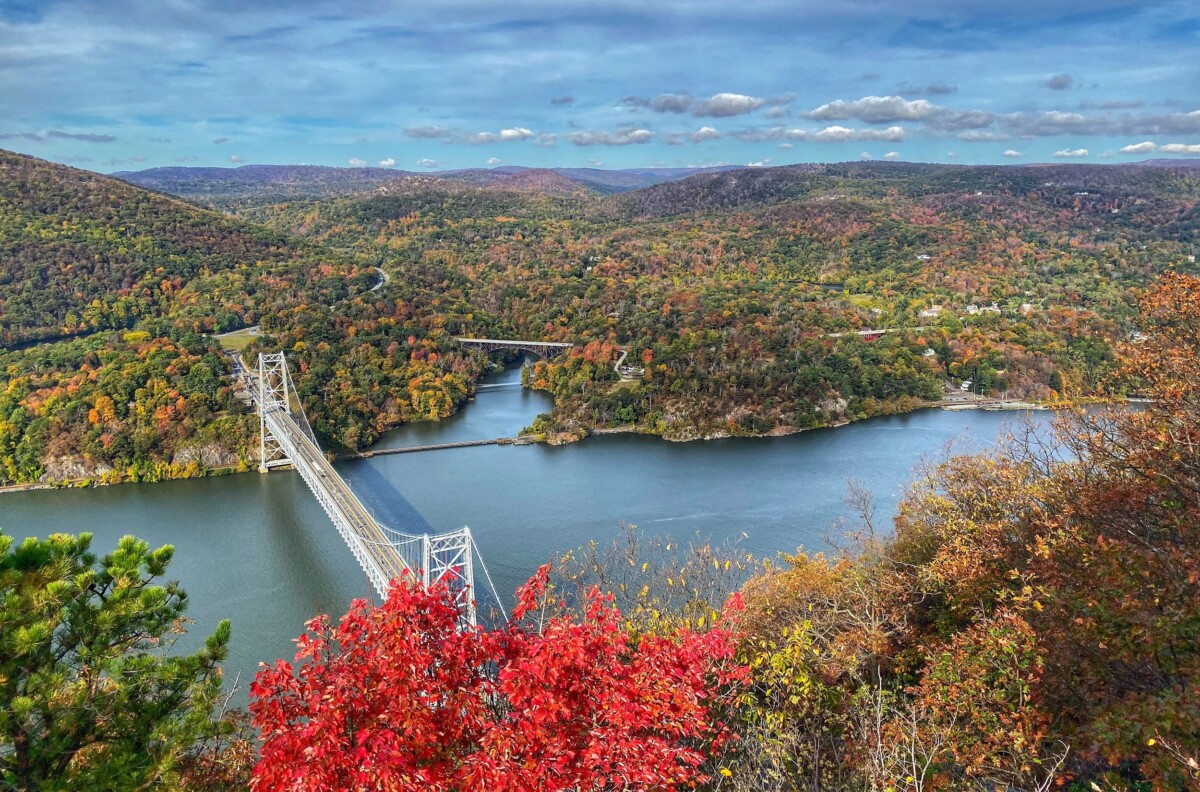 An excellent route for those who are afraid of long-distance hiking. If you are afraid of difficult routes, then this hike will be the solution for you. Anthony Nose is a seven-mile hike that begins with a 500-meter climb up a stone staircase and then follows a straight path for the rest of the hike overlooking the Bear Mountain Bridge. In terms of time, such a hike will take about 3 hours, therefore, at the end of it, you can safely have a picnic in the fresh air with beautiful views. A wonderful family vacation with an easy route is provided for those who choose this path.
Blue Mountain Reservation Loop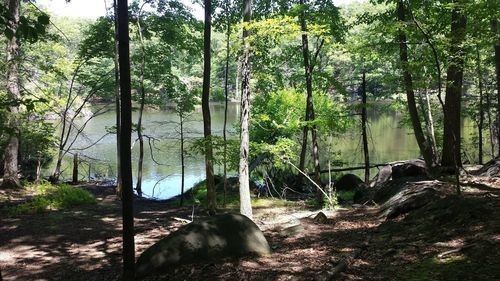 The Blue Mountain hiking trail, about 12 miles long, is located near the sprawling reservation town of the same name. You can walk along with one of the several routes presented. This area is rich in beautiful views, walking along the trail you can enjoy many landscapes, you can climb the Blue Mountain or Spitzenberg, from where you can enjoy dizzying views.
And after such a healthy and exciting walk, you can go down to the city for a snack or beer at the Peekskill Brewery (a local brewery). However, when going on a trip to Blue Mountain, do not forget to bring some clothes with sleeves, it is pretty cool here. This trail will not leave anyone indifferent and will allow hikers to warm up and see something new and unusual.
Indian Rock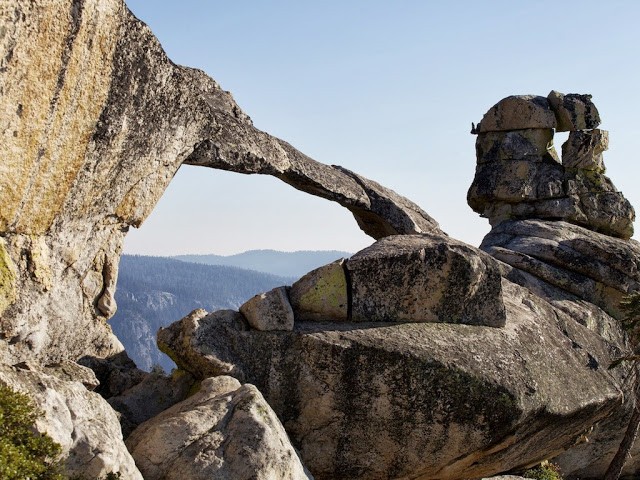 Indian Rock is a public park located on the hillside of Berkeley. First, you will walk past Ramapo Lake, then walk along the Wanaque Ridge trail, and then you will find yourself on a hill with a gorgeous view of the picturesque area. Here you can have a great picnic or barbecue with family and friends.

And if you want to be alone – climb to the very top, get comfortable, and admire the views of San Francisco from above, enjoying the peace. Wonderful sunset and a memorable day are guaranteed for those who decide to visit Indian Rock Park.
Franny Reese State Park
Frannie Reeves Park is a great place to get up close and personal with nature. You can take a 4.8 km walk or bike ride through the ruins of a 19th-century mansion. It offers great views of the Hudson River, Mid-Hudson Bridge, and Poughkeepsie.
Alternatively, you can walk the trail that connects the footpath to the path that runs over Historic Hudson Park. This hike is suitable for those who are not afraid of heights, who love historical sites, and hunt for gorgeous views. So dress warmly, stock up on mosquito and tick repellents, and go for a walk through historic sites with beautiful scenery!
Doodletown Bridle Path Loop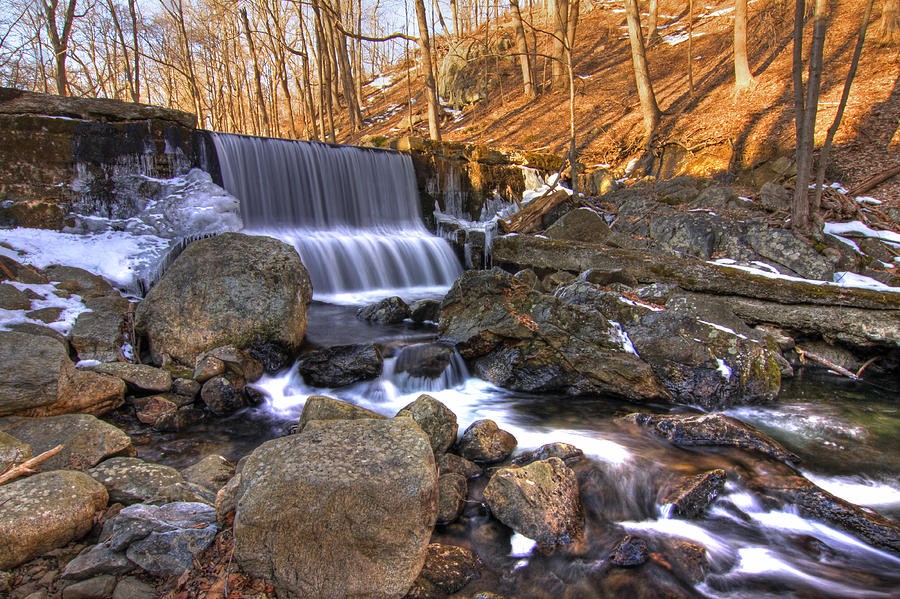 The Doodletown Ghost Town Walking Tour is perfect for Halloween lovers and adventure seekers. You will hike a 5-mile route, see abandoned houses, stone ruins, view tombstones, and even walk through a cemetery. In this small, lifeless town, many beautiful plants grow, there is a river with a small waterfall, which will lead to a reservoir.
There is even one building that has survived intact – the engine room of the city. In general, Doodletown is an ideal place for lovers of abandoned places, long walks, and beautiful scenery.
Pine Meadow Lake
Pine Meadow Lake is located on the territory of Harriman Park and is one of its attractions. The water here is ideal for swimming. Walking around the lake, you can discover many interesting places, for example, abandoned houses, wells, or an old cemetery.
The water here is crystal clear, and the flow of people is very small. Here you can relax with your family, in a campaign or alone, enjoy the beautiful views, watch the mirror-like water surface, have a picnic, take a swim, or just take a walk in the surrounding area. A great vacation for those who want to spend a weekend away from the bustle of the city and leave a lot of pleasant memories of the walk.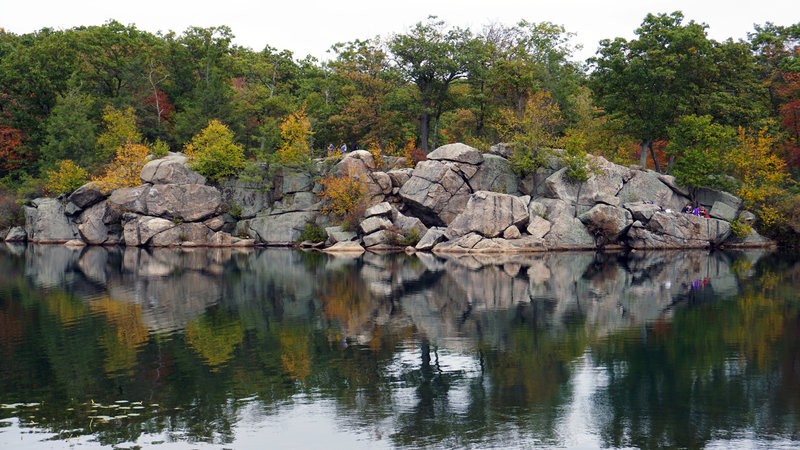 So we've covered the popular hiking trails around New York City that are great for hiking and family fun. All these places amaze with their unique nature and landscapes. Such a vacation will leave pleasant memories and is suitable both for those who want to be alone with themselves and for those who have got out on vacation with family or friends.
Like us on Facebook for more stories like this: