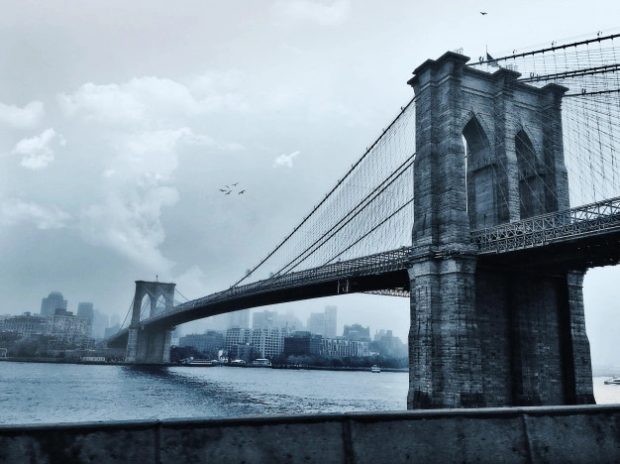 The weather in New York can be crazy and especially the rain in New York is tough. Monsoon-like showers are perfectly normal in New York.

By the way: almost every good hotel has an umbrella in the room. Sometimes there are also umbrellas for hire at reception.
A Rainy Day in New York. What Do You Wear?
Wellington boots or other types of waterproof footwear. Don't underestimate the amount of rain and large puddles in the city.
We underestimated the rain in New York several times and then had soaking wet shoes and socks very quickly. Waterproof and windproof jacket. Multiple layers of clothing. If it is also cold in the rain, make sure to dress warmly.
Make sure you have an umbrella with you. These can be bought anywhere in a pinch, or often for hire in the hotel.
Things to Do in New York When It Rains
Depending on the season, rain is not uncommon in New York. For many tourists the question arises, what do you do when it rains in New York? Rain in New York, what to do? Here are our tips for New York sightseeing in the rain.
A Visit to the Museum
Museums in New York are a dime a dozen and even if many other tourists also have the idea of ​​visiting a museum on a rainy day in New York, you should definitely not miss this chance.
We enjoy taking guided tours of the best museums in New York City. Some also make it possible to get a very special look behind the scenes, such as the Museums Hack Tour in the Metropolitan Museum of Arts.
Discover the Oculus in Lower Manhattan
The Oculus
If it's raining in New York, a visit to the Oculus in Lower Manhattan is a great idea. With over 50 shops, the Oculus is not only ideal for shopping but also sensationally suitable for a lunch break or dinner thanks to its restaurants and food markets. Be sure to stop by Eataly Downtown. An Italian food market with various restaurants, a supermarket, and much more.
Shopping in New York in the Rain

Shopping is always a good idea and luckily it does not depend on the weather. If it rains in New York, we recommend a trip to New Jersey to one of the many outlets in the area. In the Jersey Gardens Outlet, you can enjoy the day without any worries and don't have to be put off by the crap weather.
Another outlet in New York is the Woodbury Premium Outlet. Malls that are also very worthwhile are the Garden State Plaza Mall. The American Dream Mall will also open in New Jersey from October 2019.
The Chelsea Piers in NYC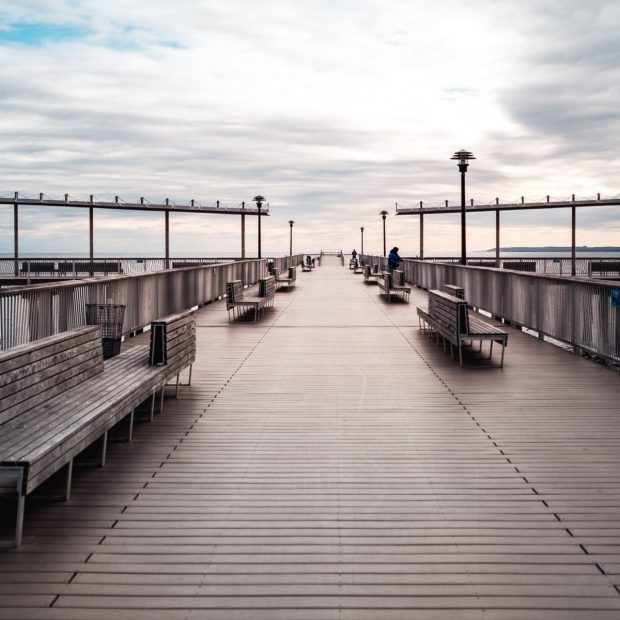 The hearts of all sports enthusiasts will open up.
The Chelsea Piers in New York is a large sports & entertainment complex on the West Side in Manhattan. If it rains in New York, you can really spend the whole day here. There are courts for volleyball, soccer, basketball, golf and an indoor track.
A very large gym and swimming pool are also available. Our highlight is the huge climbing wall, which you can climb alone or with a trainer.
READ: A Perfect Day in Central Park: Central Park Route With the Main Attractions
Visit the Best Food Markets in New York
New York has the best food markets in the world. So what is there to do in New York when it rains? Exactly: Take a look at the city's most interesting food markets up close. If you are hungry, you can also try out the best restaurants in New York at the same time. For example in the Time Out Market in Dumbo.
But of course, you have a huge selection of which food markets you can visit. From the Eataly with Italian dishes and the associated supermarket to the Mercado Little Spain Foodmarket at Hudson Yards, everything is there.
Sightseeing in the Grand Central Terminal
What to do when it rains in New York Sightseeing in the rain in New York – is that even possible? Sure, because some of the best sights in New York are indoors. So does the beautiful Grand Central Terminal. Here we recommend you take a self-guided audio tour to really explore every corner of the enchanting terminal.
READ: What to Do in Central Park: The Best Things to Do in Central Park
Much remains undiscovered if you just walk in and look around a little. Use the time and the bad weather and learn facts and secrets about the Grand Central Terminal that would have remained hidden from you.
Broadway Musical in New York
A musical on Broadway is of course one of our top recommendations regardless of the weather. The performances on New York's Broadway are incomparable and an unforgettable experience.

Of all the things to do in NYC when it rains, however, a musical should be at the top of the list. Isn't it all the more comfortable to watch a musical when it is pouring out of buckets outside? We have seen a lot of musicals in New York and couldn't decide on one particular one as our favorite. No matter which musical you choose, it will be great.
Rain in New York: Visit a Spa
New York City is literally littered with spas and wellness locations. So it's all the better that a day in a spa is a great option when it rains in New York. we have found exactly two favorites in New York's "spa jungle", which we can really recommend to you. On the one hand, a visit to the AIRE Ancient Baths New York in Tribeca is worthwhile.
AIRE Spa
It is a kind of thermal bath with various water basins, saunas, whirlpools, and massages. This spa is an absolute insider and takes you into a completely different world as soon as you enter. You could be anywhere except New York. AIRE is simply great and perfect for relaxing and switching off from the hustle and bustle of the big city.
READ: Burj Khalifa Sightseeing: You Can Never Be Sure You Know Everything
Another spa is located in the neighboring state of New Jersey. Don't worry, you can do this with an exclusive shuttle. SoJo is a spa club with a wide range of indoor and outdoor pools, saunas, and a cold waterfall. Here, too, there is pure relaxation.
Like us on Facebook for more stories like this: