The five-star-rated Langham Place luxury hotel just snagged the Conde Nast Reader's Choice award for best hotel in New York City, so I checked in to see what the fuss was about. Condé Nast editors also note that a younger crowd is more engaged in the voting than ever before as the median age of voters has dropped from readers in their late 60s to those in their late 30s.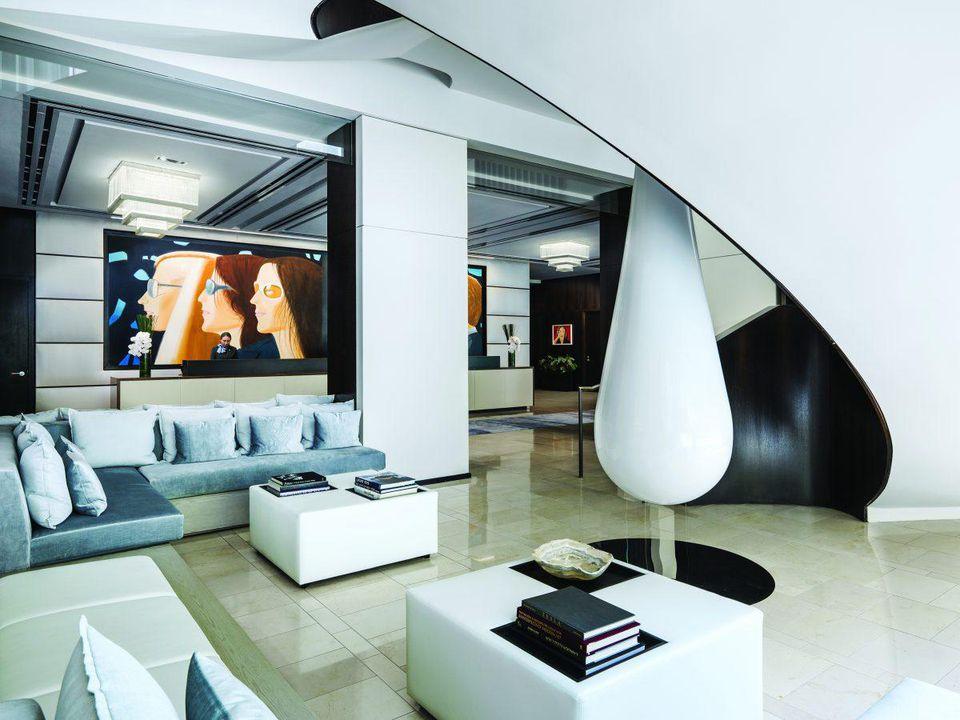 Langham Place hotel lobby LANGHAM HOTELS
Hotel guests, regardless of age, generally prioritize two things: location and room quality. The Langham's Fifth Avenue Midtown location is certainly prime. It's just a few blocks from the Empire State Building and a short walk to Times Square with excellent shopping and dining all around. Rooms are designed with clean, pure lines in a creamy neutral color palette with ample square footage to spread out and relax (the rooms here are some of the largest in the city, averaging about 750 square feet). Floor to ceiling glass windows, Italian walnut furnishings and oodles of marble in each bathroom (with rainfall showerheads too) set a properly upscale tone. Best bet is an 8th floor or higher room to avoid street noise, and for better views. The rooms do deliver on substance, and the service lives up to the hotel's five-star rating.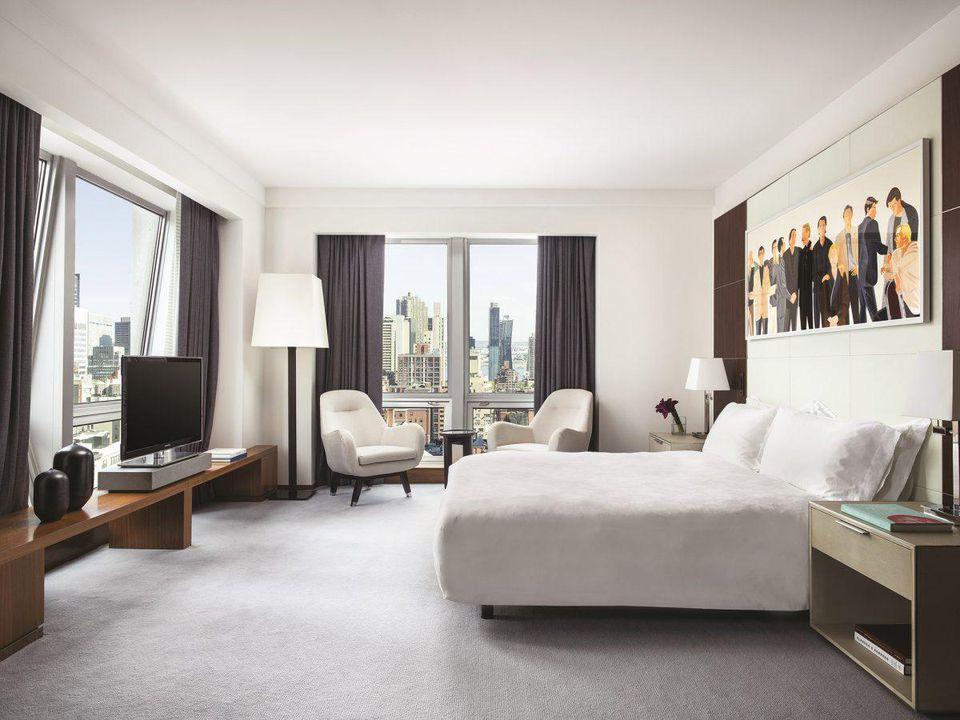 Executive Room with Kitchen at Langham Place hotel LANGHAM HOTELS
The on-site Chuan Spa delivers a full range of treatments based on the principals of traditional Chinese medicine. Budget some extra time before your treatment and squeeze in a sauna and steam. If you are really ambitious, you can add on a workout at the 24-hour fitness center—it's all remarkably convenient. I wasn't the only hotel guest riding the elevator in my bathrobe, and why not when your destination only two floors away?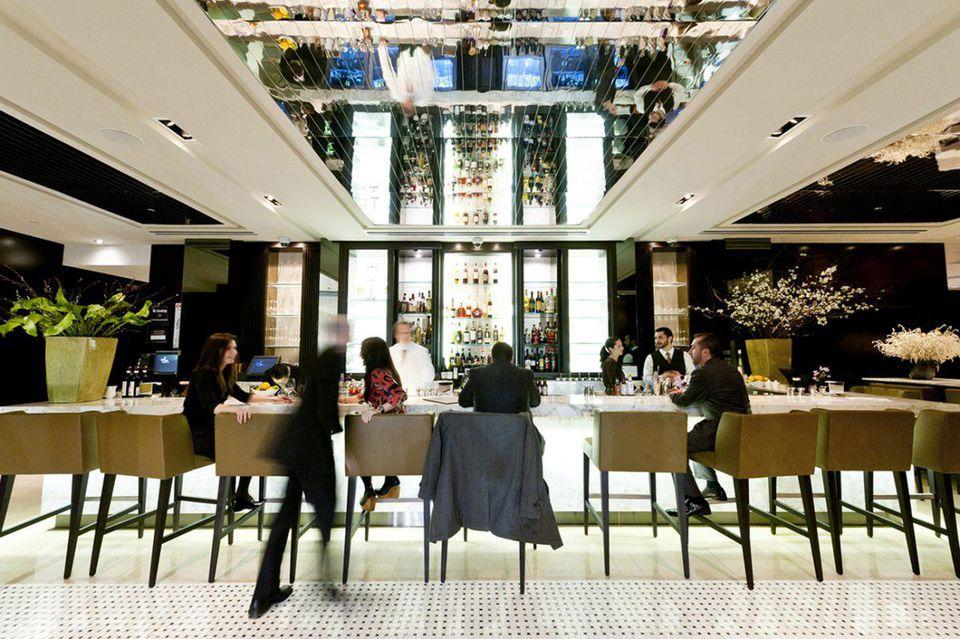 Bar Fiori at Ai Fiori AI FIORI
The spa and the room are lovely, but one of the Langham's best features is Ai Fiori, the fine dining restaurant and bar that features cuisine from the Italian and French Riviera. Chef Michael White's Altamarea Restaurant Group operates the dining and it is absolutely worth a visit. On a Thursday night the swanky bar was standing room only and the restaurant was fully booked, so plan ahead if you go. This coming weekend (Nov. 10 & 11) is their annual White Truffle Weekend, a culinary experience on par with anything you'd find in Italy. Choose from a seven-course white truffle tasting menu paired with exquisite wines from Prunotto's Piedmont portfolio, or a Sunday Truffle Brunch. If you miss out on the truffle immersion you can always order the Truffle Uovo on Ai Fiori's dinner menu—a transporting dish of silky egg paired with earthy slivers of truffle shaved tableside; each bite is simultaneously decadent, soulful and elegant. It's worth noting that the truffles this year are exquisite, and according to Chef White, "The weather is getting better and loosening up the soils where truffles can be found; now they are turning up some incredibly aromatic and prized white truffles." Service is impeccable, it's no surprise the restaurant has a Michelin star (they deserve two), and everything from the crudo to the veal is executed with deft precision.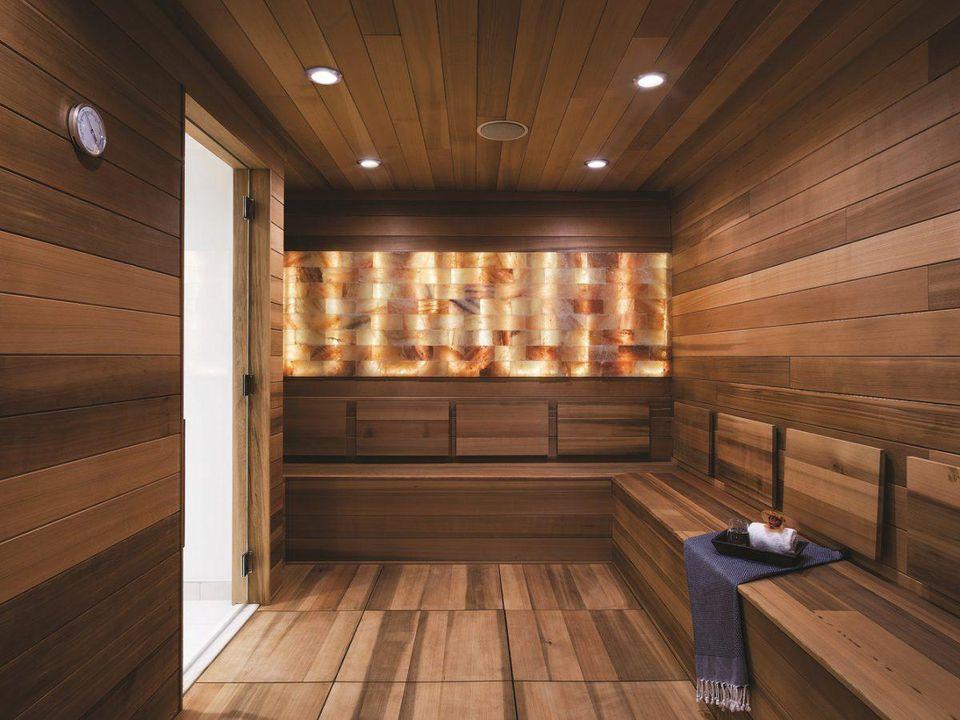 Chuan Spa at Langham Place hotel LANGHAM PLACE
There is intense competition in the luxury hotel market and many worthy competitors but the readers voted and I'd have to agree that combination of spa, fine dining, prime location, and spacious rooms topped with five star service makes a solid case for Langham Place's current title as New York City's #1 hotel.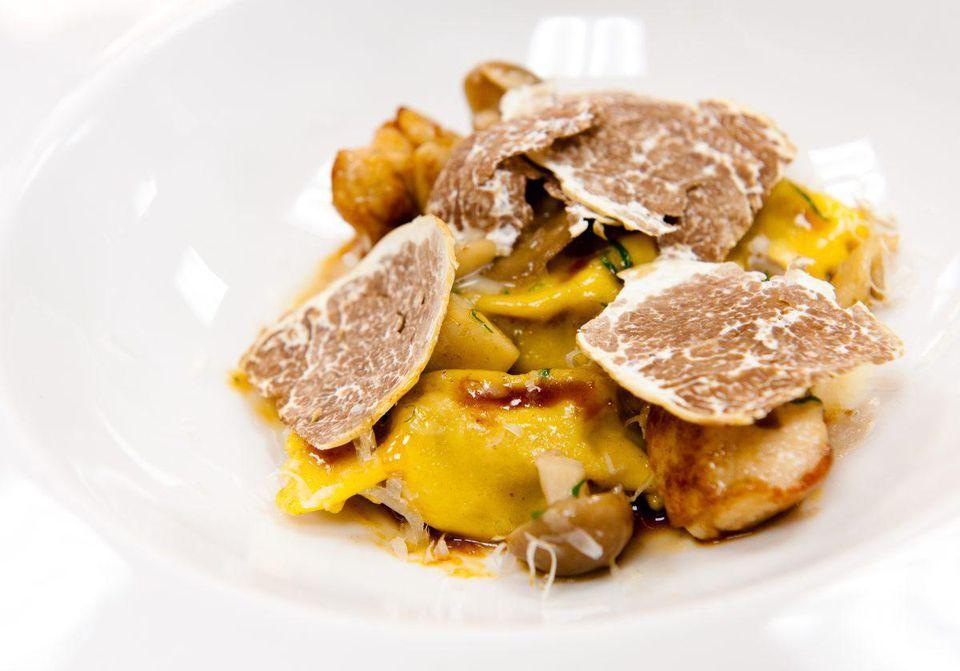 White Truffle Weekend at Ai Fiori AI FIORI
Like us on Facebook for more stories like this: