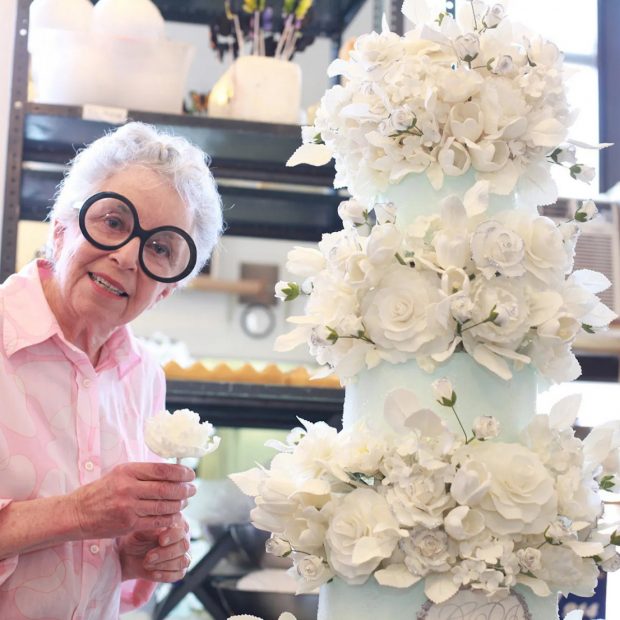 Sylvia Weinstock left us at the age of 91. She was the most famous baker of New York. Customers of the cake queen were politicians and stars.

Sylvia Weinstock is "Queen of the Cakes", on this superlative, the New York media have agreed across the decades. "da Vinci of Wedding Cakes" she was already called. And that in the world capital of the very upscale claims. "You know, celebrity is such a funny little thing," said Weinstock.
Kitchen instead of Retiree Residence
In Weinstock's studio in Tribeca, Manhattan several women sit on a workbench and form flowers from a buttercream mixture. The boss was sitting on a glass table in her office and looked out of the window. The phone rings. "How many guests?" Pause. "100, okay. We make a tasting." Pause. "Good choice." Then she looked out of the window again.
READ: Wild Animals Conquer New York: When a Coyote Suddenly Crosses Your Path
How do you ever become the pie maker? "My mother was a terrible cook. That was my inspiration," says Weinstock, who at the age of 19, shortly after her wedding, to which only a mender honey cake was served. Weinstock wanted to become the best housewife – and also an elementary school teacher. In the 50s, their three girls came to the world and when the children and their husband Ben, a lawyer, were skiing at the weekend, Sylvia was at home and baked. Her cakes were sold to the local restaurants and everyone quickly realized that she made that pretty good. Until the 70s she worked in the morning as a teacher and afternoon she baked.
Sylvia Weinstock at a wine and food festival in Miami in 2014. Her clientele included Whitney Houston, Ruth Bader Ginsburg, LeBron James, Robert De Niro, Oprah Winfrey, Martha Stewart, and various Kennedys and Kardashians.
Credit: Manny Hernandez/Getty Images
When in 1980 breast cancer was diagnosed, the couple sold their house in the countryside and moved to Manhattan to be closer to the attending doctor. In 1982, the couple acquired a Marodes, five-story house in Tribeca for $175,000. For two years they renovated the building, straightened up an apartment, down workshop, and office. The 80s had been an excellent time, said Weinstock. "People had money and wanted something extravagant. And I could deliver it."
READ: Barbara Streisand: The Beauty With a Humour
From the Latin, "Torta", "round bread cookies". She took care of her husband, at 8 o'clock she was in the office, took on orders, created sketches, looked at sketches, looked at her employees over the Shoulder, and put them on hand. At around 9 pm, she went to bed, never drank vodka without two glasses. Pure, on ice.
In her office, there was a Wall of Fame. Photos of Ted Kennedy, Eddie Murphy, Mariah Carey, to name just a few. Weinstock's customers include Jennifer Lopez, Ralph Lauren, Hilary Clinton, and the Saudi royal house. For international orders, she even occasionally flew. A German customer already had her, which came to New York to pick up the cake personally. 
READ: Real New Yorkers: How Do They Live?
Butter Сream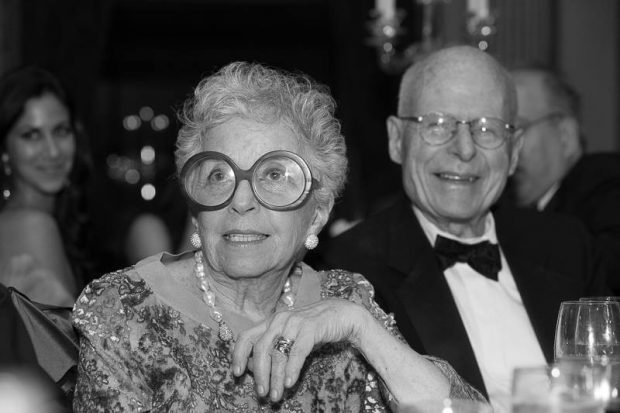 Sylvia Weinstock with husband Ben

Credit: Anais Kugel
You would rather debate about world politics. Trump, racism, integration, marijuana, Middle East. She jumpув from a big topic to the next, from strong opinions to naive questions. Meanwhile, Weinstock also looked for eye contact. "There must be room for two states," said Weinstock, who had never been in Israel himself.  A Jewish atheist. And many Jewish New Yorkers were among their customers. It became complicated when demanding a kosher pie. "And when the rabbi is sitting in my office for three days to control everything, then it's really exhausting."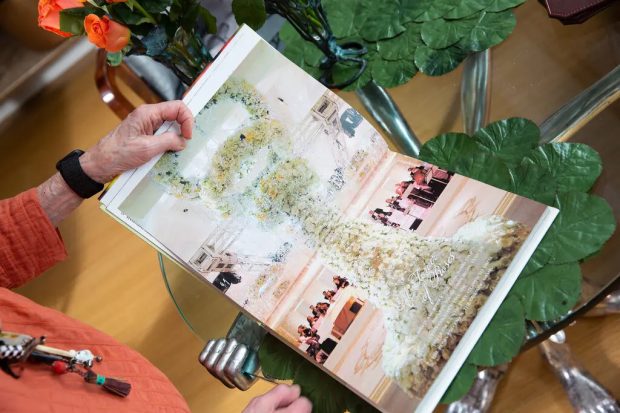 Mrs. Weinstock shows a photo of her favorite of all the cakes she made.
Credit: Chase Hall for The New York Times
READ: Sky View Dubai Observatory: There is a Glass Floor in the Sky Views Dubai Observatory with Many Other Great Attractions
Basically, however, almost every wish was fulfilled. Cakes in the form of cars, animals, and the earth globe for example. The price range started at 500 US dollars. As a banal as the question of the mystery of a good pie, so banal also seems her answer: "Fresh ingredients. Many pies look good nowadays, but are not edible," says Weinstock, who would never use fondant. The old lady believed in buttercream.
Like us on Facebook for more stories like this: