1.Coney Island – Brooklyn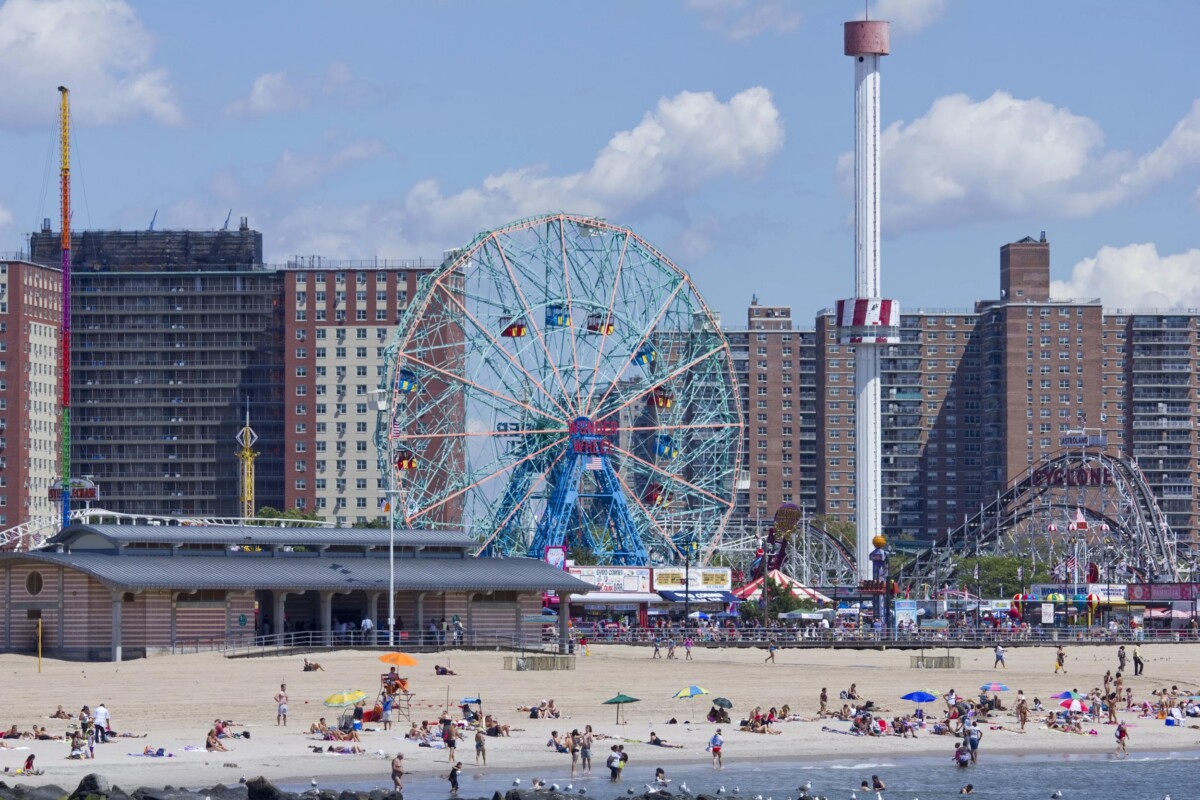 Of course, the city's best swimming area is Coney Island. It is even not just a beach, this is a legendary entertainment district, including near 50 attractions.

Between swimming, you can go to Luna Park where you will use the wooden Cyclone rollercoaster. Unfortunately in the 2020 year opening day was postponed due to COVID-19.
But the Aquarium is now open to all guests. This place has many animals, a very interesting show with sea lions. Park on the Boardwalk for the long-awaited celebration of the 100th season.
In a past life, before Covid-19, Ford Amphitheatre at Boardwalk showed various performances. The Mermaid Parade is an art parade held annually in Coney Island, celebrates the arrival of the summer season.
Every year, the Film Festival features a lineup of iconic films from different times and genres, as well as a range of recreational activities, including meeting the stars.
Also, you can go to the circus sideshow. It is interesting to see the collection of the museum (closed during the pandemic).
Coney Island hosts sporting events, culinary competitions, international competitions, and world shows like Film Festival.
There are many restaurants and cafes here, but the most famous is Nathan's. Since 1916, Nathan's Famous Hot Dogs has been serving up some of the best quality hot dogs in the world. Nathan's Restaurant is home to the Hot Dog Eating Contest Champions.
But the main reason why people come to this beach is the soft and white sand, ocean water, in which it is pleasant to refresh. This zona is ideal for sunbathing, swimming, and walking.
The swimming area has a large size – 4.5 kilometers in length and up to 150 m in width. The beach is characterized by a smooth set of depths, medium waves, and cool water. The sand is clean – all garbage is collected daily and sent for recycling. The ocean has an emerald color, soft bottom and almost complete absence of algae in the coastal place.

Coney Island Beach is decorated with a huge wooden pier, equipped with benches, observation decks, and lanterns. It offers excellent views of the Atlantic Ocean, Amusement park, coastline, and outlying districts of New York.
How to rich: trains D, F, N, or Q.
2. Rockaway Beach – Queens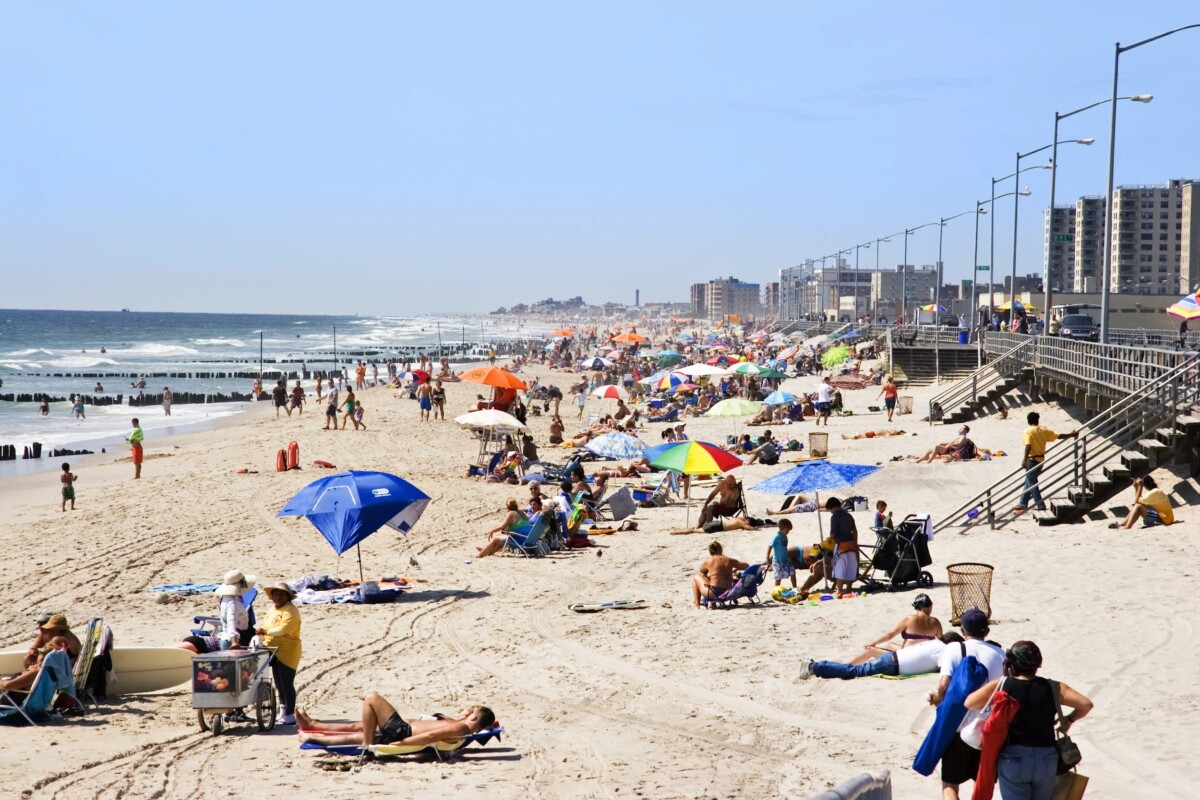 This beach is very popular because people can use surfing, great food spots. Another reason is easy access from midtown by the train. Residents of New York can learn how to surf thanks to Surf School.
Yes, you can surf In NYC. Did you know that in about a 50-minute subway ride from downtown you could become part of the Greatest lifestyle on Earth?
You can get private, group lessons. Also Serf Camp runs from 9 am to 1 pm Monday through Friday.
This Beach has outdoor activities:
Area of Barbecue.
Courts of Basketball.
Bathrooms.
Eateries.
Fitness Equipment.
Baseball fields.
Courts of Handball.
Playgrounds.
Roller Hockey.
Skate Places.
Volleyball Courts.
Spray Showers.
How to come: 67th train.
3. Manhattan Beach (Brooklyn)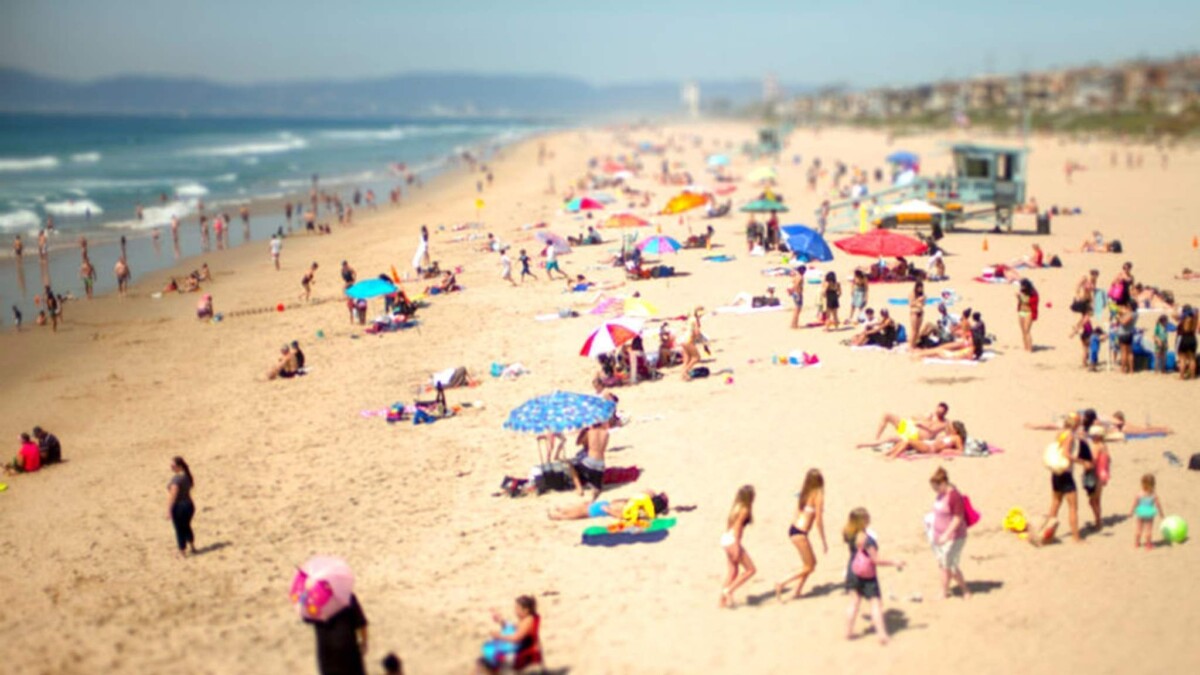 This place is a popular destination for people in the summer. As the weather heats up, new yorkers take baskets with food and drink, go out to the beach to take barbecue, lie down on the sand, and swim in the waves.
Before this place was an exclusive and private spot for the wealthy, but now a free nearby alternative to Coney Island.
Manhattan Beach Park is almost as lively, with two playgrounds and two baseball fields, plus volleyball, tennis, basketball, and handball courts.

How to rich: bus A.
4. Brighton Beach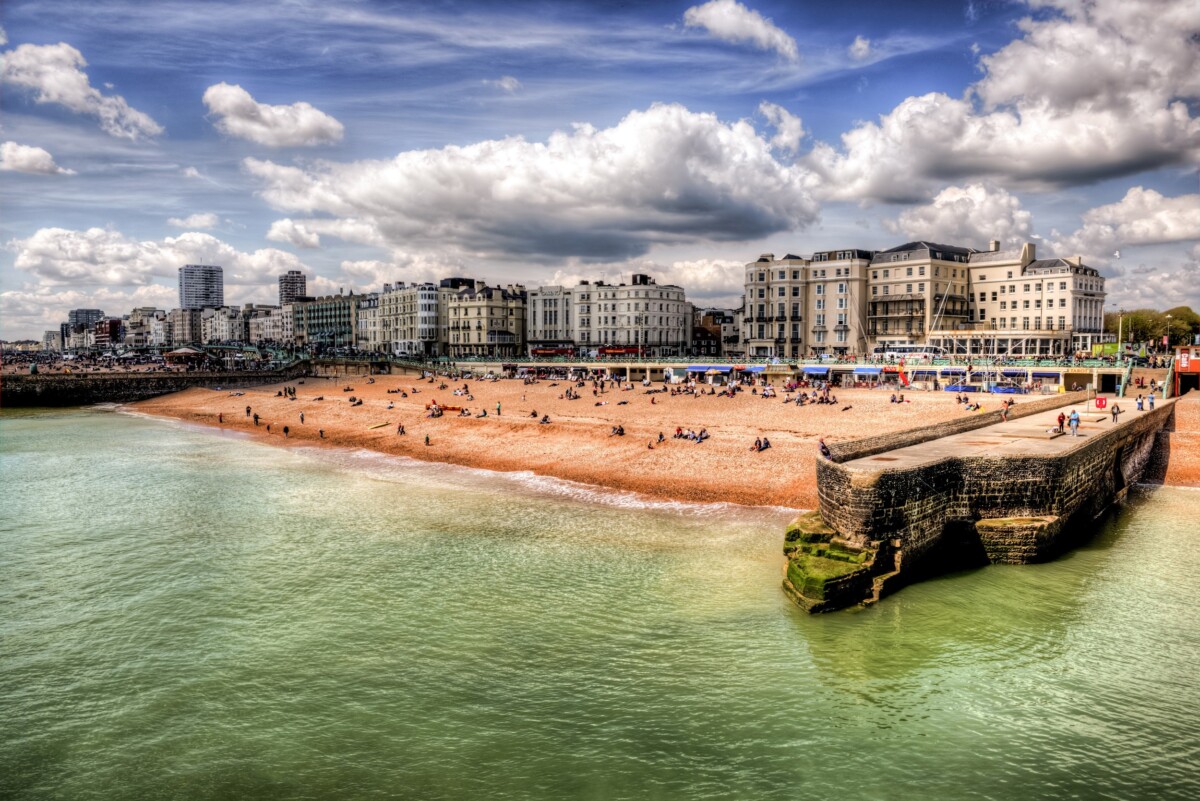 This Russian area sometimes called "Little Odessa" is filled with Russian signage, restaurants, and shops.
The main street has ethnic restaurants and a few not to miss nightclubs.
If you are tired of the bustling Coney Island, then you need to come here. You will get an atmosphere of calmness and relaxation.
Near the beach you can choose a restaurant or cafe for eating, sometimes they are very exotic for American people. For example, the restaurant "Georgian House" or "Gulchatay" restaurant.
Transport: Subway, Q, or B.
5. Orchard Beach – The Bronx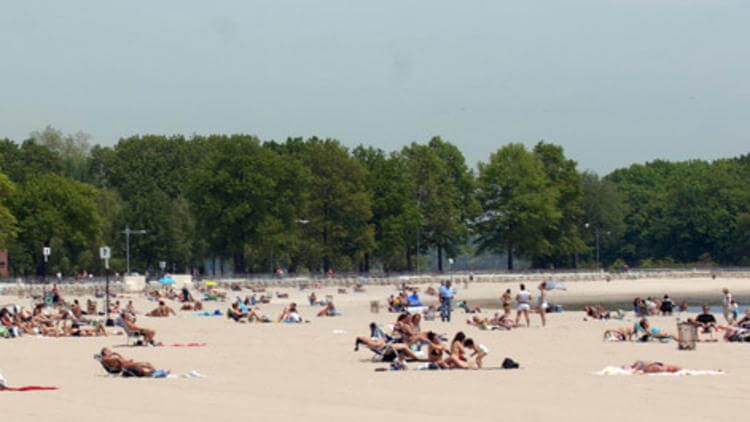 It is a public beach, called "The Riviera of New York" when it was opened in the 1930s.
Beach is part of Bronx Park, which consists of a sandy beach, promenade, central pavilion with food stores and shops, two playgrounds, two picnic areas, a large parking lot, and 26 courts for basketball, volleyball, and handball.
You can go there by bus BX29 or by subway 6.
6. Jacob Riis Park (Queens)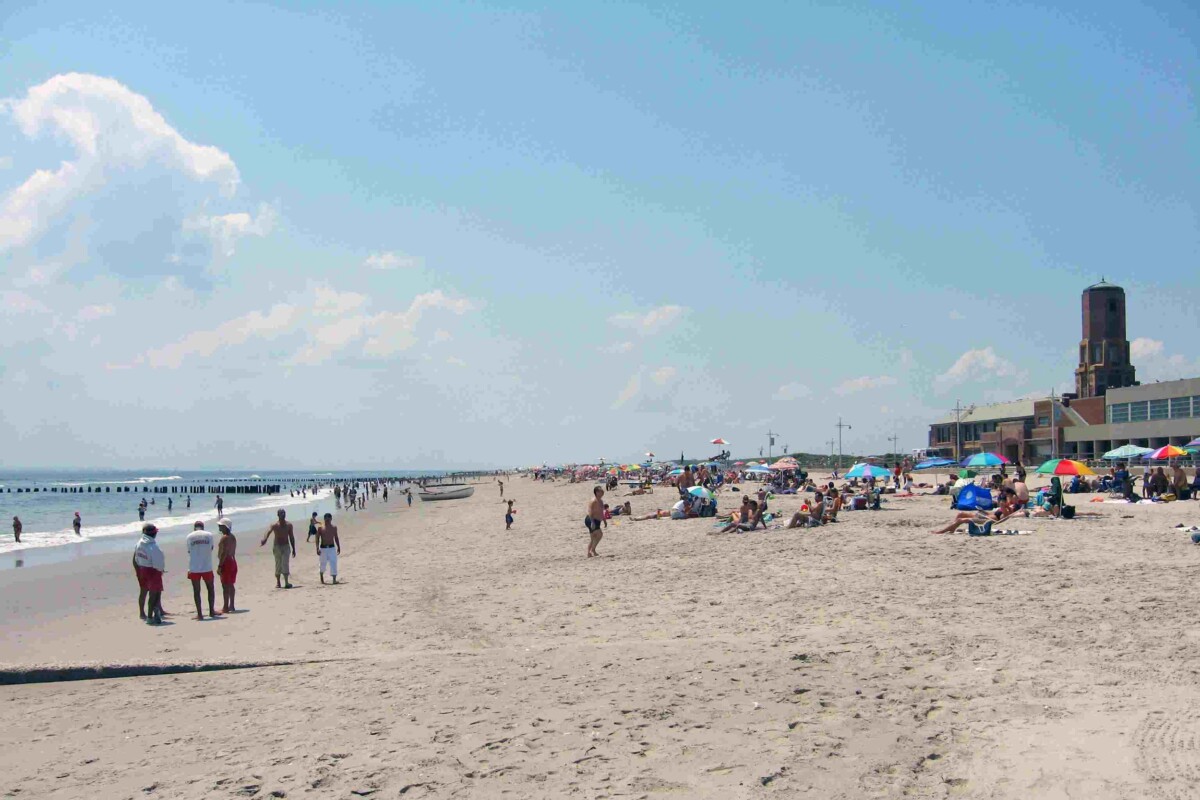 This swimming area is one of New York City's most popular beaches.

Park is located at the end of the Rockaway peninsula. Home to a restored art deco bathhouse, a golf course, ball courts, boardwalks, and a mile-long stretch of swimmable ocean.
Facilities:
Showers.
Umbrellas, chairs to rent.
Bathroom.
Water fountains.
Shops.
luxurious changing cabins.
Activities:
Mini Golf.
Riis Park Golf Course.
Playgrounds.
Bike Rental.
Walks through decommissioned military installations at Fort Tilden.
Nature walks at Jamaica Bay Wildlife Refuge.
Rockaway Jet Ski.
American Princess Cruises.
Boarder's Surf Shop + Breakwater Surf Shop.
Sail Rockaway.
Hot Yoga.
How can we come to this beach:
– By the Ferry.
The ticket cost is 2,75 dollars.
– With the bus Q31and Q22.
7. Cedar Grove Beach – Staten Island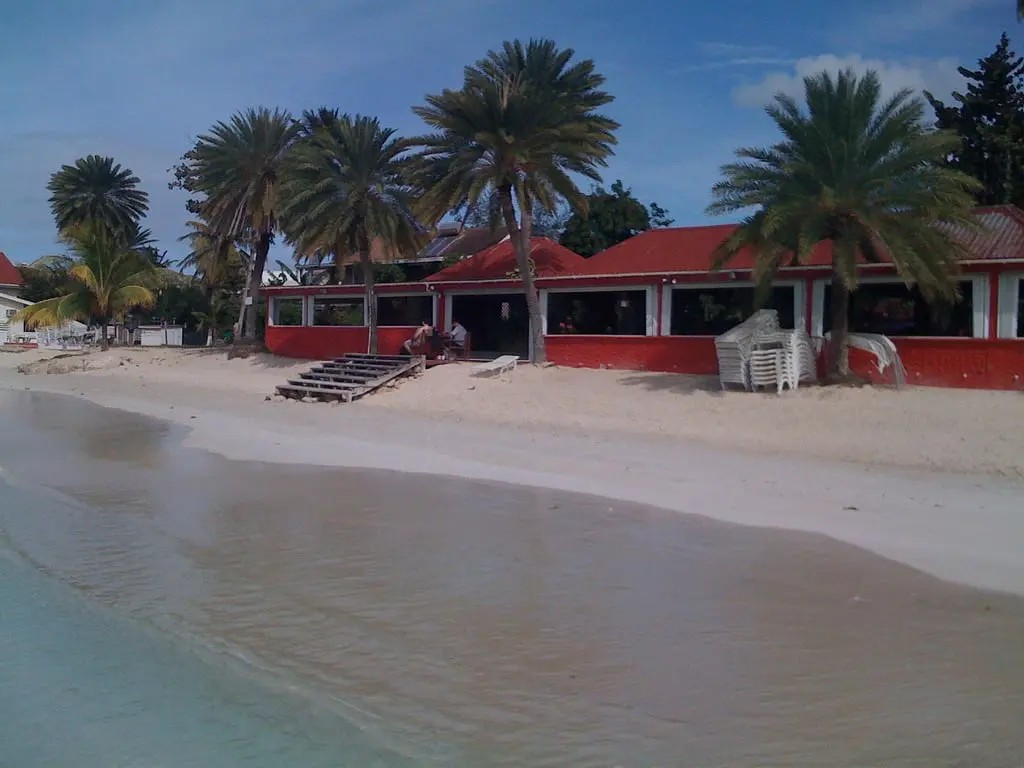 It is a small beach, only 600 meters long. This amazing place is one of the four beaches in Great Kills Park. Cedar Grove Beach, Staten Island's newest beach, the fourth, opened to the public in 2011.
Before it was a private zona but the Parks Department reclaimed Cedar Grove after its the lease expired in 2010, turning it into a public space.
Swimming is only permitted until 6 pm daily through Labor Day when lifeguards are on duty. This swimming area has no amenities like other beaches, but it is very beautiful, surrounded by forest.

Transport: S76 bus.
Like us on Facebook for more stories like this: