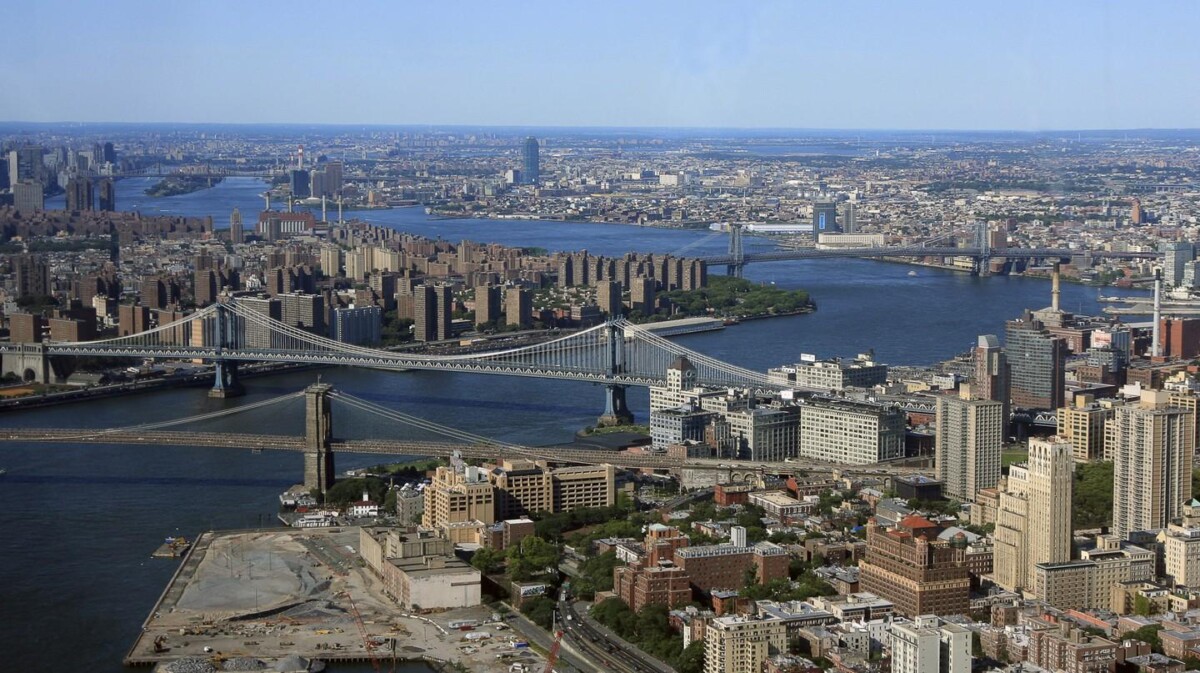 There are countless reasons to come to the city that doesn't sleep. It's the most popular metropolis with endless possibilities. Whenever you like glamorous, historical, gastronomical, adventurous styles of vacation, you can find all of them in one city. You will never forget your joyful experience in NYC.

We will give you top 15 reasons why every motivated and curious traveler needs to come to New York.
1. Travel over all five unique districts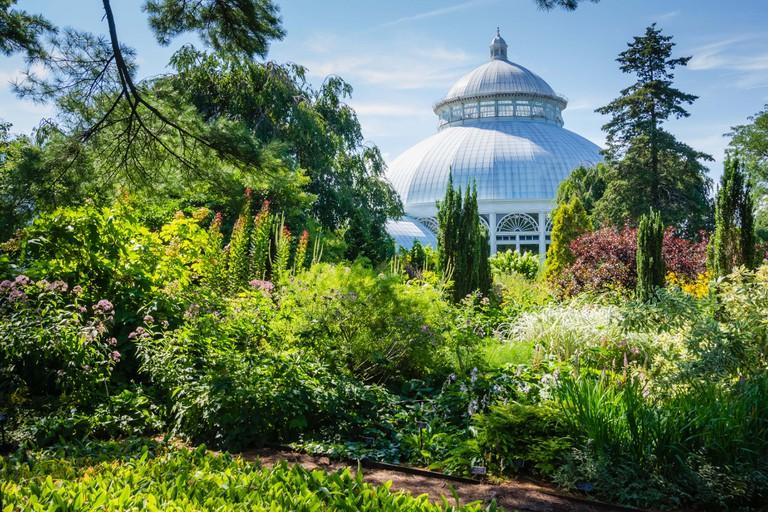 Most people think Manhattan is the only borough with sights and historical values. Have you ever heard of New York Botanical Garden and the Bronx Zoo in the Bronx? What about amazing ethical restaurants, the 17-th century ecclesiastical frame building in Queens? The Conference House in the Staten Island? Go to Brooklyn for its amazing architecture and do not forget to ride the Staten Island Ferry.
2. Look into the country's most popular museums and galleries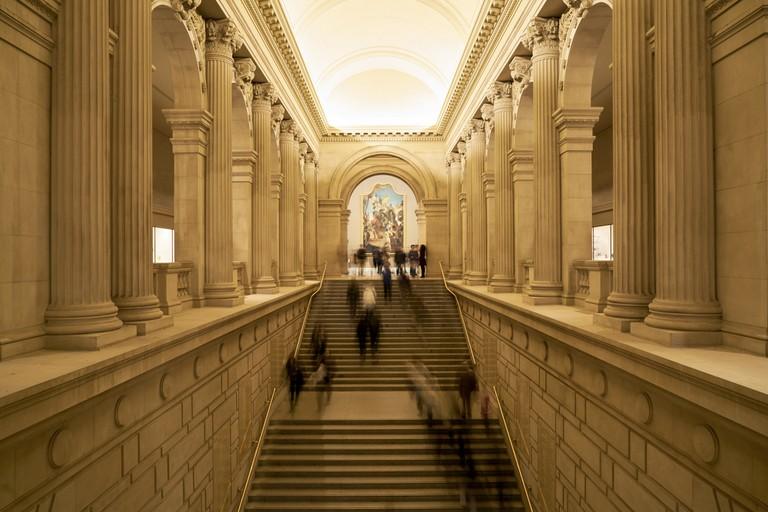 New York is called the capital of art. As the biggest city in the USA New York has become a home to some of the best museums in the world such as The Metropolitan Museum of Art, the Museum of Modern Art, the Guggenheim and other ones. There are so many of them that you can't see it all in one day.
If you are a cinema admirer then you probably know that many well known masterpieces were filmed in NY.
Also a lot of popular musicians like Louis Armstrong lived in NY. Visit the best theatres of the USA, the American Museum of Natural History and don't forget about the world's most famous street – Broadway.
3. Architecture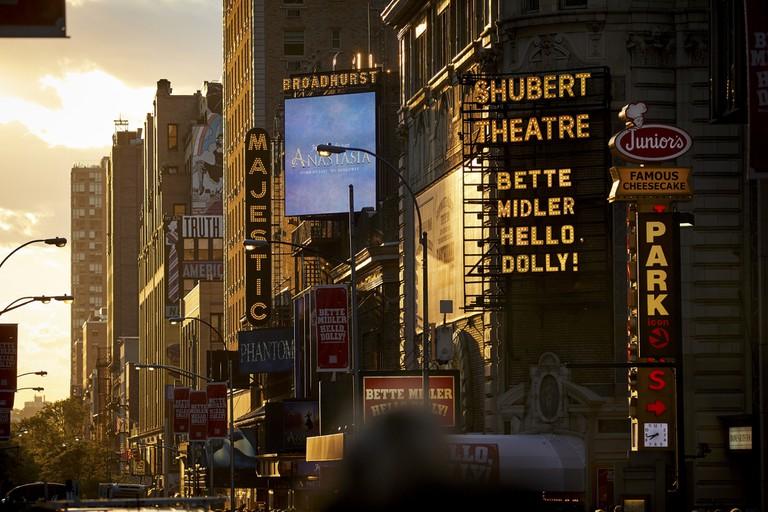 NYC is a witness of past and present. It was a witness of all important events in American history.
Everyone knows about the Empire State Building – the gigantic beauty that will take your breath away.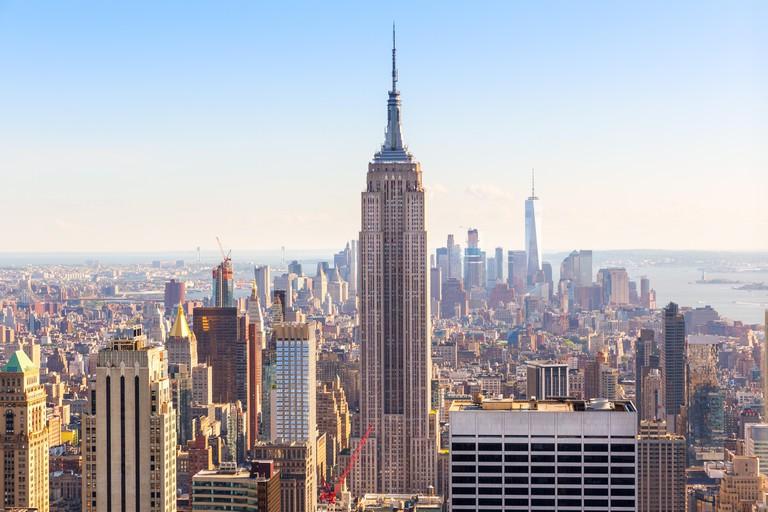 Modern skyscrapers of glass and Gothic Churches and buildings make a unique mixture of cultures, eras and architectural wonders.
4. The heaven of food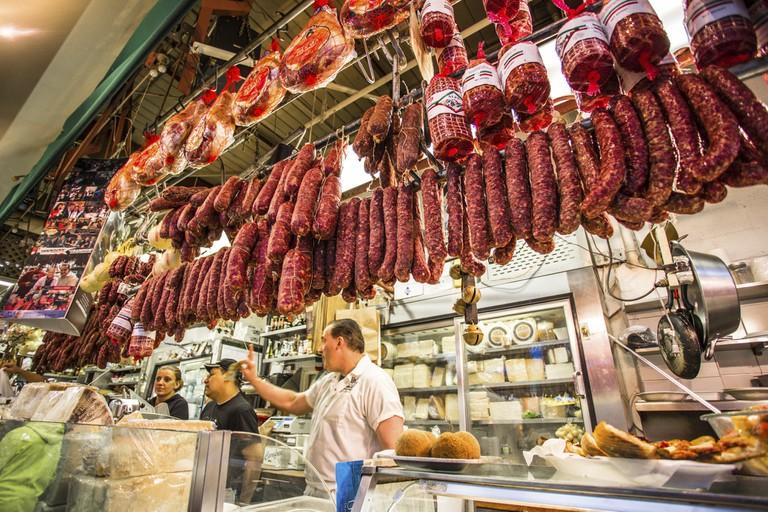 Foodie's paradise © Littleny / Alamy Stock Photo
New York is a very international city. There are more than 60 cultures and cuisines in one city of more than 20000 restaurants. You can find amazing Italian restaurants like Del Posto or Rubiosa where Italian families offer you their old family recipes. Brooklyn makes cool Jewish food.
Also there are some traditional authentic American places to eat like the Lower East Side.
So what kind of food do you prefer? You have chances to find every kind if you visit New York.
5. The differences of neighborhoods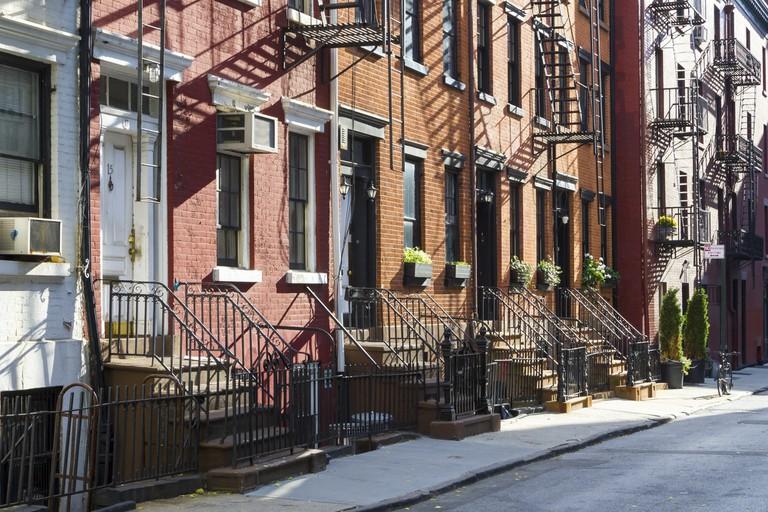 There are no 2 similar neighborhoods in NY. Every district is like stepping into a new world with a different way of life. Expensive brownstones of Brooklyn are located in an area of light industry Gowanus. Walking from SoHo into Chinatown, gays bars and Theater District. That's what makes New York so unique and beautiful!
8. Go to the High Line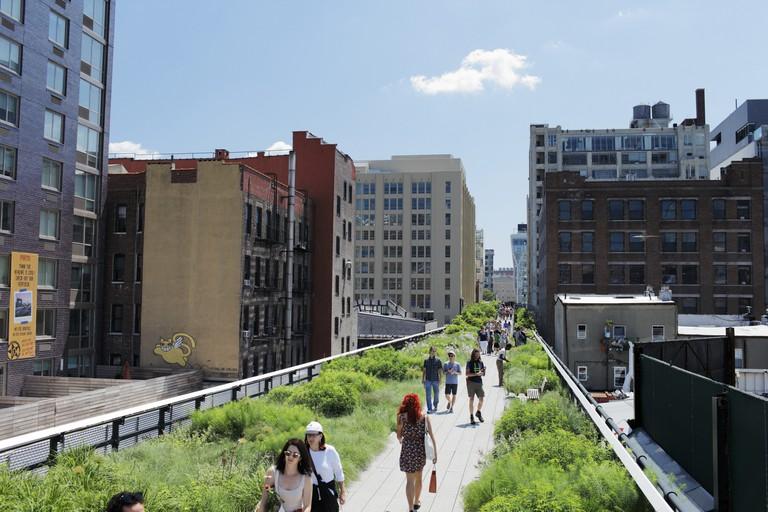 The High Line park / Alamy Stock Photo
A lot of people think Manhattan is a concrete jungle but it has several oases. The High Line opened between 2009 – 2014. It's a public park that is very narrow and located on the old rail plate. It's an art space, garden, a place for dates and to sit and make dreams. Just sit by the Hudson river and enjoy the sunset. You will never forget these feelings.
9. The world's capital of music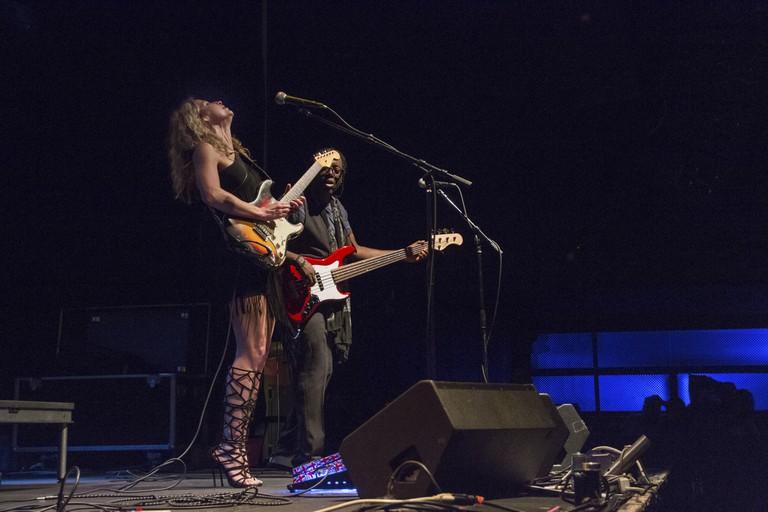 Music performance © Rahul Bardvaj / Alamy Stock Photo
New York is a home for many music gigs. There are countless places like Madison Square Garden, Radio City Music Hall, jazz clubs where you can listen to live music every evening or every weekend.
8. Glows of Times Square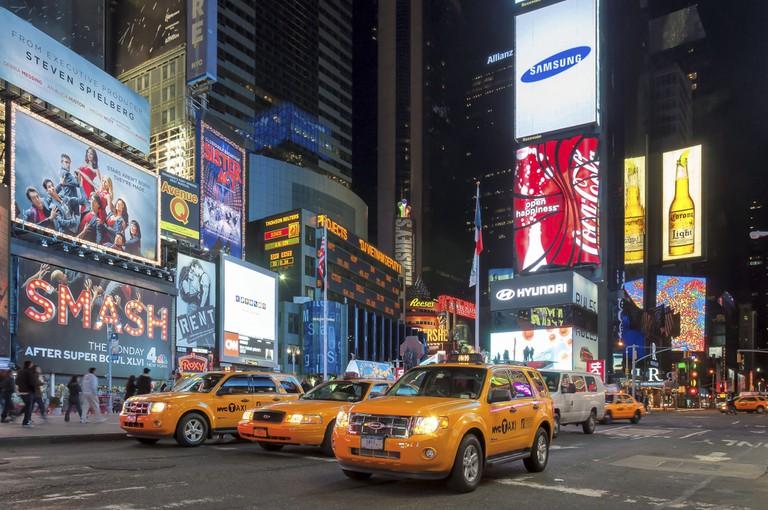 Times Square © lucky-photographer / Alamy Stock Photo
Even though locals hate Time Square you will never forget the energy and the power of that place. Crowded mix of costumed characters, flashing lights, cars and unforgettable feelings.
9. Central Park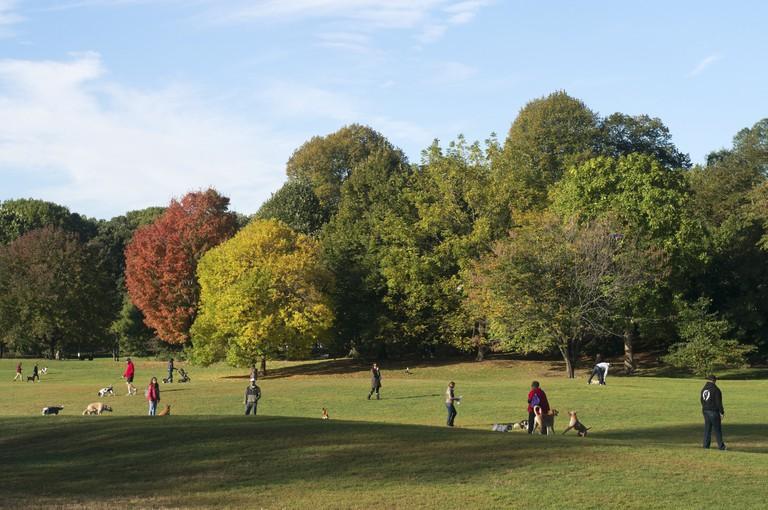 Prospect Park © Washington Imaging / Alamy Stock Photo
Central Park is one of the city's most photogenic places. Discover a place of green nature with zoos, fountains, lakes, statues, Strawberry Fields in the Central Park of Brooklyn's Prospect Park. If you like skating, playing hockey or just enjoying the moment these places are for you.
10. Enjoy the city after the Sun goes down
For night lovers NYC offers nightclubs, cabarets. Dancing, getting new friends, visiting top comedy clubs will bring you lots of new emotions.
11. Cross the Brooklyn Bridge

Brooklyn Bridge/ Alamy Stock Photo
New York is the city of 789 bridges. But the most iconic bridge is the Brooklyn Bridge, built in the 19th century. You can see it in every movie about New York. It takes 30 minutes to walk 1.13 miles from Brooklyn to Manhattan, which will give you amazing views of the city. Try it at sunrise and sunset.
12. Experience history firsthand.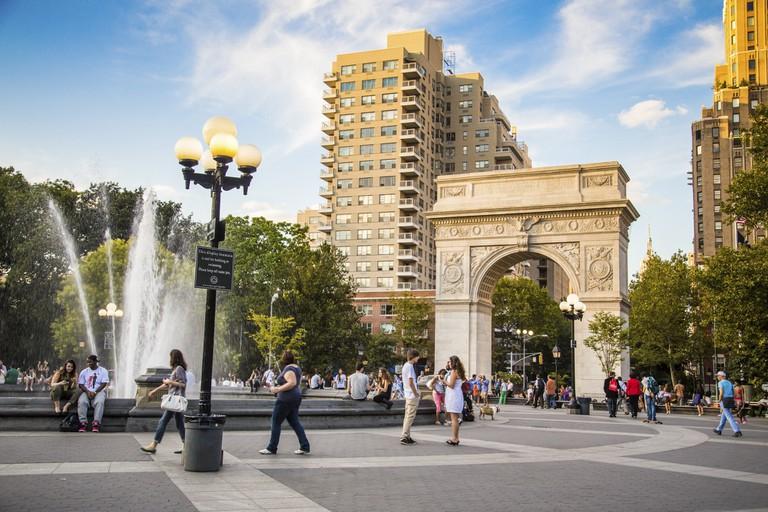 Washington Square Park © Littleny / Alamy Stock Photo

NY played an important part in the Revolutionary War and the Civil War, Wall Street Crash. Everyone remembers the tragic aggression against the city in the World Trade Center.
13. Become a true New Yorkers
As it was told New York is a very international place. There are so many different nationalities, religions, cultures, traditions, classes in one city. But there is something that unites them – they are citizens of the world's busiest metropolis who are always in a hurry. Don't take it as rudeness. They will always help you and give you directions if you get lost.
14. Sports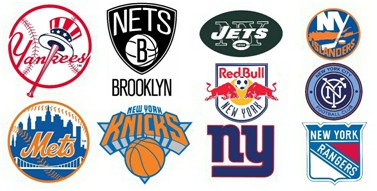 New York's famous sports clubs. © Pin by Keith Blackman
New York City takes sports very passionately and seriously. It's a home to the headquarters of the NFL, NHL, MBA, MLB, and MLS. You can do no better than to catch a game at Madison Square Garden, Yankee Stadium, or Citi Field, home of the Mets. If you can't see the game in person, there are plenty of sports bars and lounges across the city that will be pleased to offer you a booth where you can watch the game with other avid fans.
15. Energy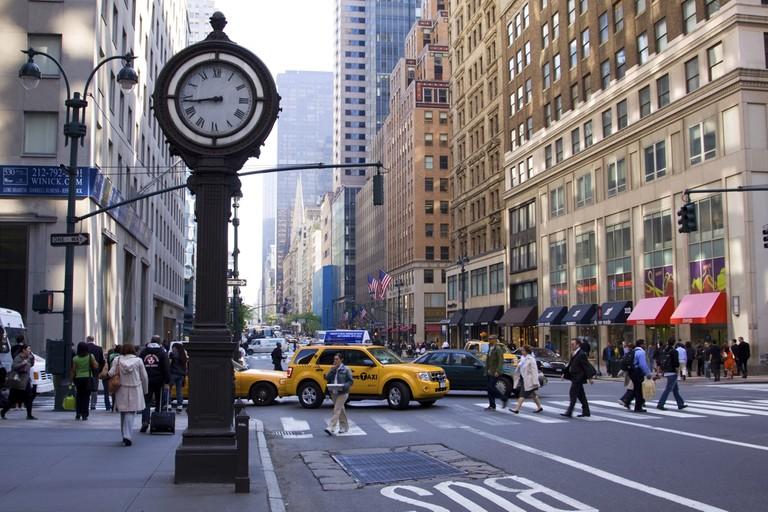 NYC © Kathy Hancock / Alamy Stock Photo
New York is called the city that never sleeps. It's the dream city of youths around the world because it's a place of crazy energy and vibes. It's the people of New York that make this city so unique, they create their own philosophy of living, sleeping, having fun. The spirit of the city created by New Yorkers works perfectly and makes the city the greatest city on earth.
Like us on Facebook for more stories like this: