The name of the SoHo quarter comes from the abbreviation South of Houston. Houston Street runs from east to west, bordering the area from the north. At the end of the nineteenth century, the textile industry began to develop rapidly in the area. As a result, there are many industrial buildings in Soho.

Today, the quarter has a reputation for being a trendy, creative, and youthful neighborhood, with an abundance of art galleries, boutiques, cafes, and restaurants. Many shops of the most fashionable clothing brands are located here.
Movies and shows are often filmed in Soho, so don't be surprised if the road gets blocked as you pass. This quarter is considered the safest in New York, a great place to walk, especially if you are traveling alone. We've created the top 10 fun things to do in Soho.
Haughwout Building
Traditionally, acquaintance with Soho should start with the Hebut Building, built by the architect John P. Gaynor in 1857 as an office and trading house for the Hever company, a world-famous manufacturer and supplier of carved glass, mirrors, chandeliers, and decorative ceramic tiles. This building is considered by many to be a symbol of Soho, one of the most famous cast-iron commercial houses with undeniable purity of style, the elegance of design, and interior. The inspiration for the creation of this project, the architect drew from the architecture of Venice, in particular, the building of the Venetian library of St. Sorvino.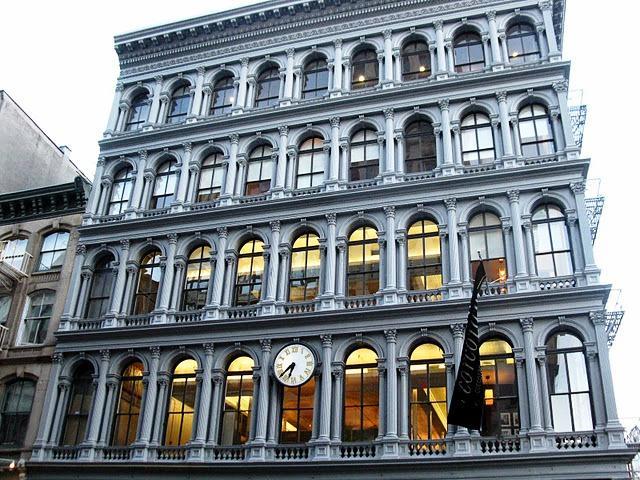 Most Interesting Places in Soho: Haughwout Building
The house is also interesting because, during its construction for the first time in history, cast iron structures were used not only as decorative elements but also as the supporting frame of the house. Also, for the first time in the Hebut Building, a hydraulic-powered passenger lift was built (a wooden boiler barrel is still preserved on its roof). In the middle of the 19th century, it was one of the most modernly equipped houses, which, due to its construction, is rightfully considered the prototype of skyscrapers.
Balthazar
The bustling Balthazar restaurant in New York's Soho area is one of Victoria Beckham's favorite spots in the Big City. The establishment is famous for its impeccable French cuisine (mussels, the freshest tartare, and aromatic onion soup), friendly staff, and its unique history. Founded over 20 years ago near Manhattan, this restaurant remains one of the most visited destinations among stars, politicians, and business leaders in New York. If in the restaurant Ваlthаzаr you see a person who looks like an actor, then most likely it is so.
Balthazar
Housing Works Used Book Café
Housing Works Used Book Cafe — is a café and bookstore in the same room. Here you can read or buy rare editions of books or watch video films for half of their market value. Inside there are carts with goods from 50 cents in which you can find a lot of interesting things.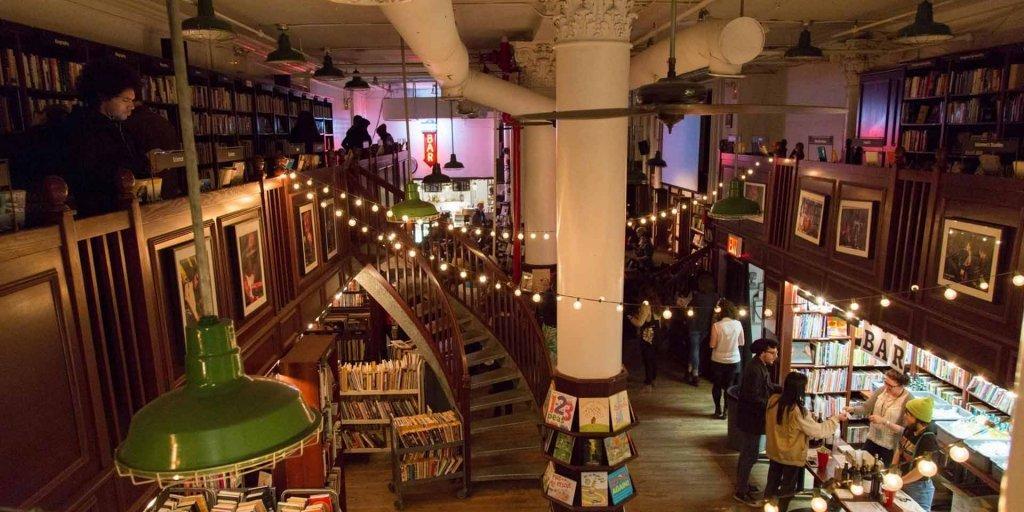 Housing Works Used Book Café
The cafe serves excellent coffee, pastries, muffins, sandwiches, cookies, and quiche, all reasonably priced. You can also order beer or wine.
Judd Foundation
This is a unique house-museum where famous artists of the city used to create their masterpieces. From time to time, this place hosts entertainment events, for example, recently there was a performance of the Tricia dance group. This is truly a place where you can get a feel for what New York looked like decades ago. Tickets are usually sold out, so it's best to book in advance.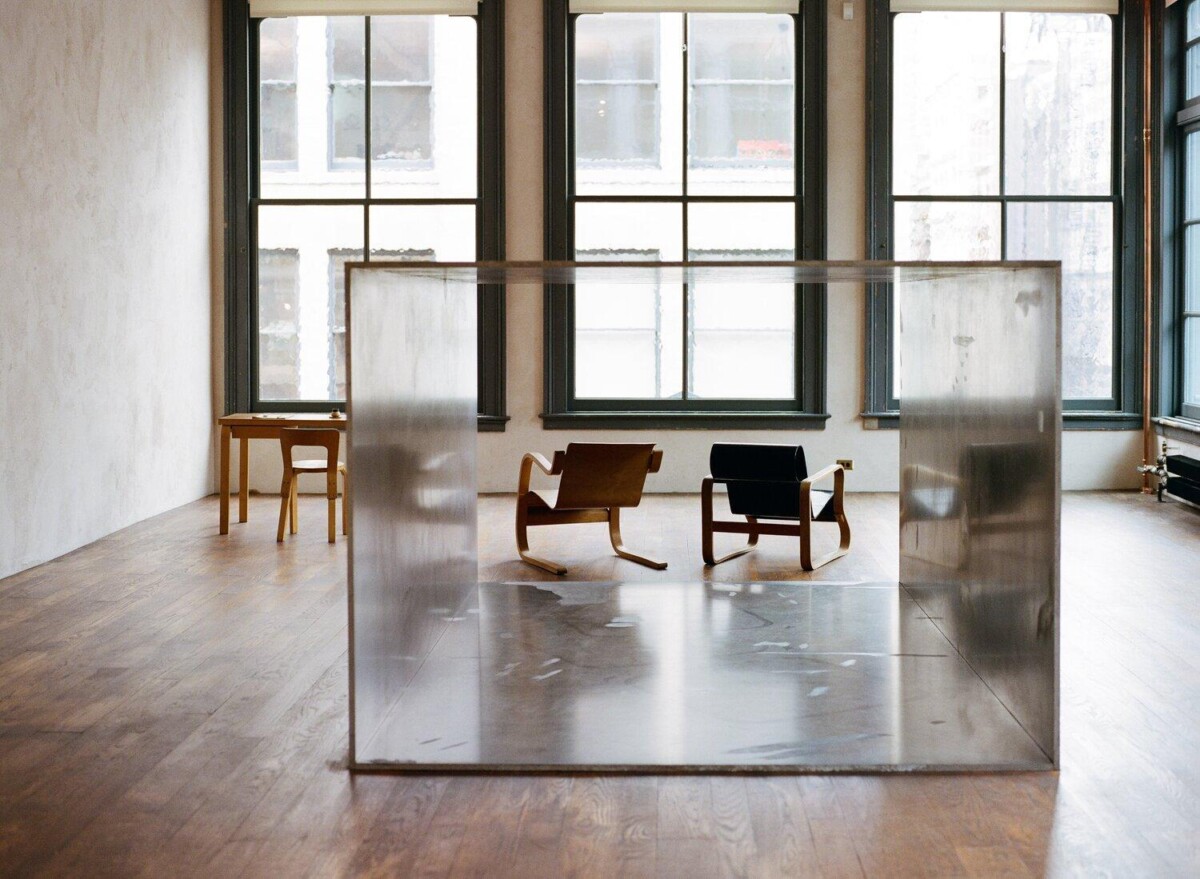 Judd Foundation
Sloomoo Institute
This is an amazingly interactive entertainment area for people who love the unusual. This place has a guest room Slimers – In – Residence as well as the Sloomoo slime collection. There are not the kind of slime you may remember from childhood. There are huge installations of multi-colored slime with different physical properties and smells. You can walk on slime at Lake Slomoo (sanitary napkins are available everywhere), or visit the Cove a DayGlo room, where you can inflate a bubble of slime or try its viscousness.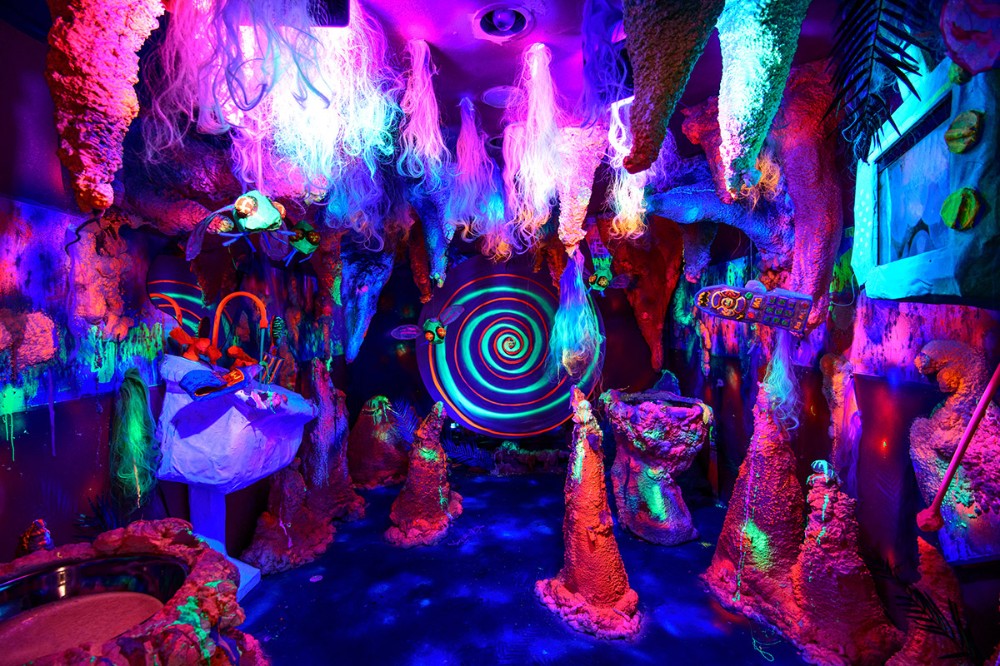 Sloomoo Institute
Opera Gallery
A must-see for all art lovers. The exhibits in this museum are usually found in numerous public and private collections, including the White House, Washington; Denver Museum of Art; Museum of Contemporary Art in Moscow; Credit Suisse collection; Burger Collection, Hong Kong; David Roberts Art Foundation, London. Therefore, if you are in Soho and see an open exhibition, be sure to visit this museum.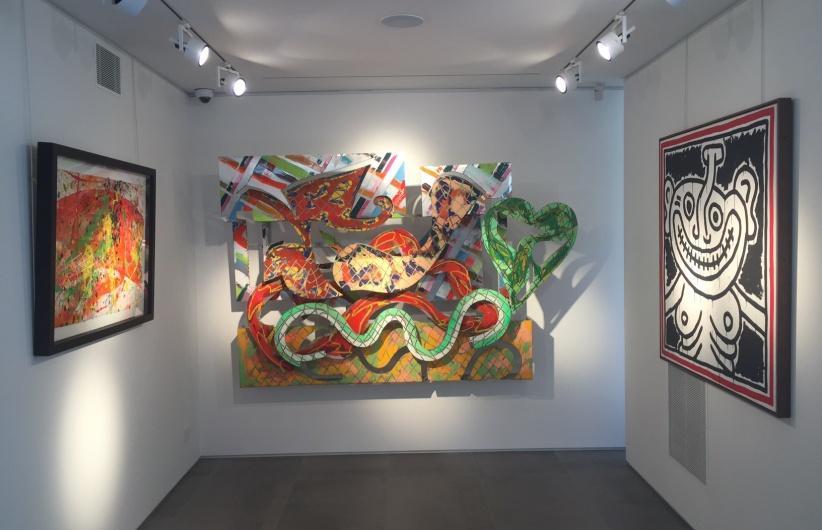 Opera Gallery New York
Elizabeth Street Garden
With a beautiful garden of statues, Elizabeth Street is a hidden spot from prying eyes, where you can have a great time with friends or walking alone.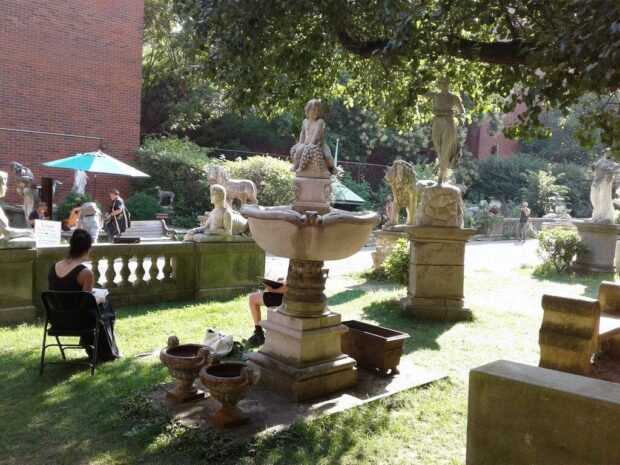 Elizabeth Street Garden

The street is quite quaint and quiet, but the gardens are a real Soho star. Wander this incredible open space and indulge in landscaping and artwork amid the bustling city on the street and you will surely be satisfied.
Franklin Bowles Gallery
At this art gallery, friendly staff awaits you with a personalized tour and drinks. In the museum, you can see the works of both novice art artists and modern stars in this direction. If desired, any of the exhibits can be bought at the auction.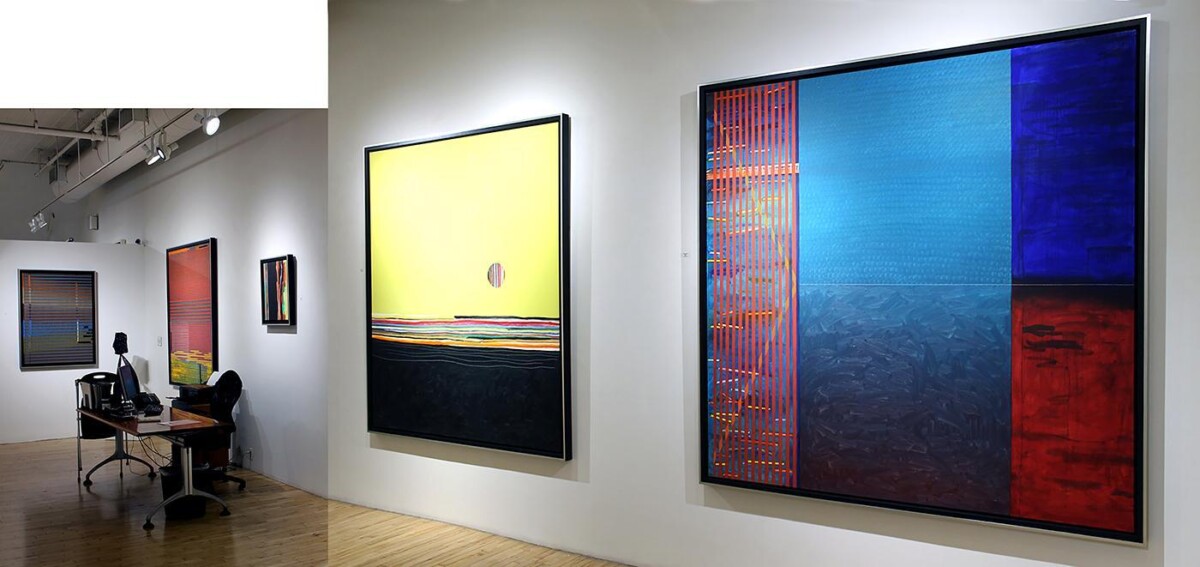 Franklin Bowles Gallery
Cadillac House
It's a great place to chill out a bit, chat with friends, or use the free wifi. Besides, there are several interesting art installations in this place. If you wish, you can walk and look at old and modern models of Cadillac's, or even buy one of them.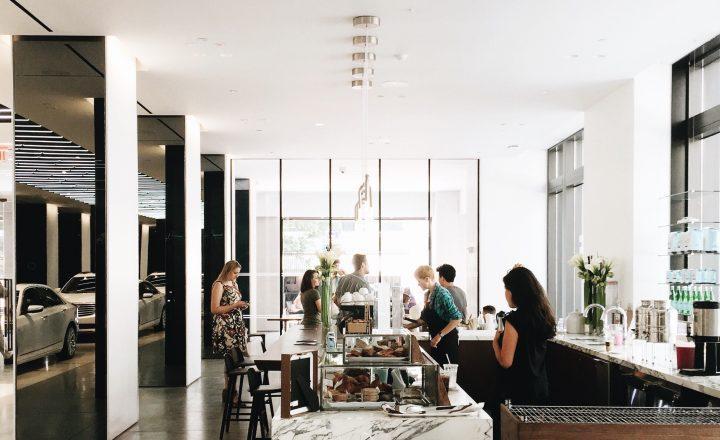 Cadillac House
Some people use Cadillac House as a free office to work with. Various events are held here on weekends.
New York City Fire Museum
This small, but full of history museum helps to plunge into the fire life of New York. Most of the exhibits are of historical value and show how the city's fire department looked like before. There is also a very interesting and touching exhibition dedicated to the tragedy of 9/11. The museum is worth visiting for both children and adults.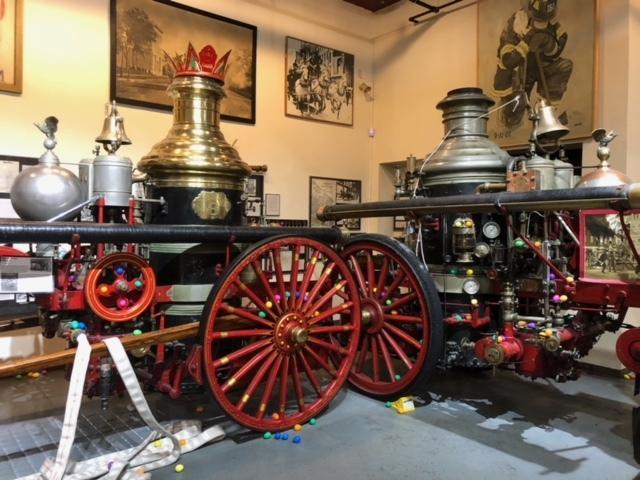 New York City Fire Museum
Like us on Facebook for more stories like this: