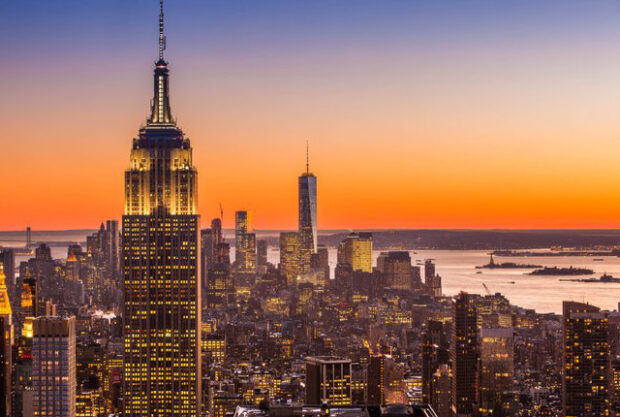 Even if New York is one of the most expensive metropolises in the world, that doesn't mean that you can't get great bargains here too. But what does bargain mean here? In New York, you can experience some things completely free of charge. For some sights even we wouldn't have expected it, but just let yourself be surprised and find out in our article how you can save a lot of money on your next visit to New York.
1. Visit the Statue of Liberty For Free

Visiting the Statue of Liberty is a must on every city trip to New York! How good that you can do it for free.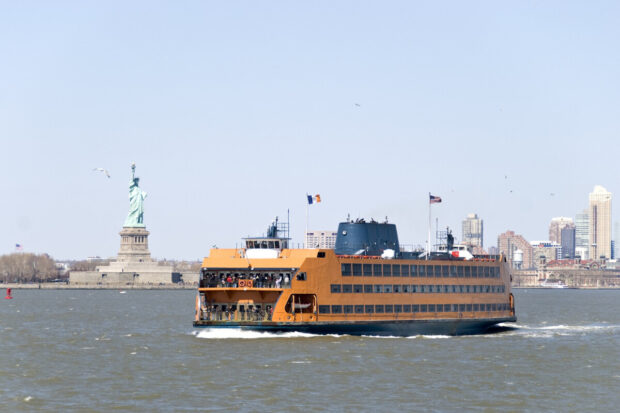 If you take the Staten Island Ferry and have a metro ticket (which you should definitely buy), you can travel for free from Manhattan to Staten Island, past the world-famous Statue of Liberty.
Apart from the fact that you can best visit the landmark from the waterfront, you will also experience a great ride with a view of the gigantic skyscrapers of New York. To come back to the Metro Card: You should definitely get it at the beginning of your stay because it will save you a lot of money. You can get a Metro Card for as little as $ 32 per person and use it to travel unlimited days on the Metro across New York for seven days.
2. Cross the Brooklyn Bridge
To be out and about in New York without crossing the Brooklyn Bridge at least once – that is almost an impossibility. So, you definitely have to cross the famous bridge on foot! This free experience is even cooler than it sounds. Get something to drink, run and enjoy the view of Manhattan while strolling.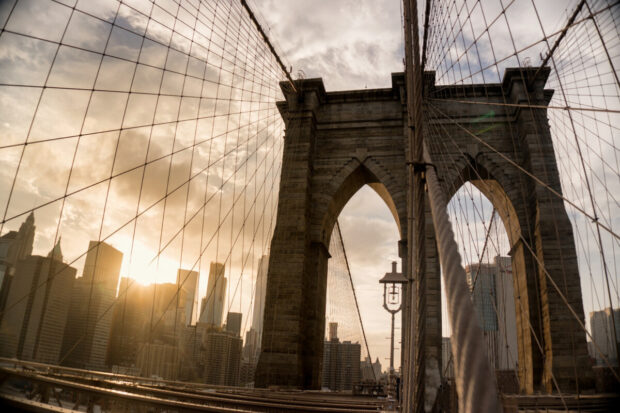 We can promise the first-time visitors in particular: you will be speechless and bring great photos home with you. Alternatively, you can cross the Brooklyn Bridge by bike, because it has its own lane for cyclists. Our tip: Take the metro to Brooklyn to Borough Hall station and walk from there over the bridge to Manhattan.
3. Free Walking Tour of New York City
At Big Apple Greeter, more than 300 New Yorker volunteer tours for tourists. They do not see themselves as classic city guides but want to bring you closer to your very own New York City and provide you with helpful tips on your New York trip. In order to arrange a meeting with your personal "greeter", you have to register on the website beforehand, state the preferred neighborhood you would like to get to know and your personal preferences and interests, and with a little luck your free New York guide will be available to you with great insider tips to the side.
See also  15 Top Biotech Companies in New York
4. Free Events in the Big Apple
Free events, events, sporting activities, concerts, and clubs – you can find all this and much more on the website Clubfreetime.com. On this page, you can see all the events. This includes theater performances, music festivals, exhibitions, and readings, among other things. A colorful mix for everyone who is interested in culture and events.
5. Free Entry to New York's Museums
The museums of New York are also an absolute must. You should choose at least one and visit it because the museums here are really worth seeing and world-famous. The Museum of Modern Art, which you can visit for free every Friday from 4 p.m. to 8 p.m., is particularly popular. Some museums, such as the Guggenheim Soho or the National Museum of American Indian, even offer free admission every day. In other museums, entry is only free on certain days.
But just don't get irritated by the fact that there is a sign at the entrance with a price on it, because this is often just a so-called "suggested price" that you can pay if you want, but don't have to. Incidentally, "Pay what you wish" also applies to one of the most popular museums in New York, the American Museum of Natural History. Actually, an entrance fee of around $ 23 is due here, but you can theoretically only pay one dollar to be allowed to enter the museum.
READ: The Secret of Success Dubai: How Economic Growth Affected Living Standards
6. Visit the Parks in New York

One of the hippest locations in New York – the so-called High Line Park – is located on a converted railway line. It is an idyllic route in the trendy Chelsea district that virtually hovers over the city. In summer, numerous benches and sunbathing areas invite you to linger, but a walk is also worthwhile in winter. But of course not only this park is an absolute eye-catcher, but especially the famous Central Park.
Yes, dear New York fans, a free visit to a park in New York is definitely on your to-do list.
If you want to see a large part of the park, you should take a good two to three hours, especially for visiting Central Park, because it is really huge. Alternatively, you can of course just lie on the meadow and treat yourself to a break from hectic city life. If you're in New York in the summer, we recommend attending a Summer Festival in Central Park. These are also free.
READ  Hudson Yards: What's Going to be Built in the New Neighborhood of New York
7. Free Canoeing on the East River
Wait a minute, canoeing in New York? Yes, you read that right, because in the middle of the East River – with a great view of the New York skyline – you have the opportunity to start a small canoe tour for free in the warmer months of May. There are several organizations in New York that give out canoes for free. One of them is the Brooklyn Bridge Park Boathouse, which is located under the Brooklyn Bridge between Pier 1 and 2. The sessions only last 20 minutes.
8. Visit a Rooftop Bar in New York
Enjoy the evening high above the rooftops of New York with a great view and a cocktail in hand – simply wonderful. We recommend the free 230 Fifth Rooftop Bar. The drink is of course not free, but on this ingenious roof terrace, you simply have a view of the Empire State Building and downtown Manhattan.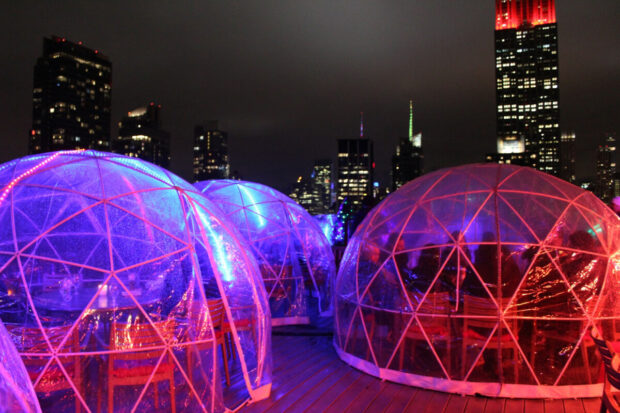 A visit to the 230 Fifth Rooftop Bar is also worthwhile in winter, as cozy, heated igloos are set up here to protect you from the cold, where you can take a seat and enjoy the atmosphere.
Like us on Facebook for more stories like this: