Finding a good restaurant or trendy bar in New York can be tricky because there are so many different options in the city! There are thousands of restaurants and bars in New York and new ones open every year and old ones close. We have listed the best places to eat and drink here and we will keep you up to date.
Katz's Delicacies

Lower East Side, Manhattan
Katz's Delicatessen is one of the most famous restaurants in New York. Classic sandwiches have been served here since 1888. Katz even made it to the big screen in the classic "When Harry met Sally". But actually, you only come here for one reason: the pastrami sandwich! We recommend the pickled cucumber as a side dish.
This sandwich is sensationally good. Finest pastrami with a crust of black pepper and a secret mix of spices.
Get ready to stand in a long line. When entering Katz's Delicatessen you will be given a yellow ticket. Give this ticket to one of the employees behind the counter. He takes your order and prepares your sandwiches. Sometimes you get a small piece of pastrami to try while your sandwich is being prepared. By the way, the cook expects a small tip, as is customary in the USA.
READ: Eating in New York: Extraordinary Tips
Our tip: You don't even have to try to get a seat for lunch. Katz's Deli is really bursting at the seams. The lines in front of the store are long. Goes by at an atypical time. For example for breakfast or in the early afternoon.
Address: Lower East Side Manhattan: 205 E Houston Street, New York
Opening times: Monday to Wednesday from 8:00 a.m. to 10:45 p.m., Thursday from 8:00 a.m. to 2:45 a.m., Friday from 8:00 a.m. to 12:00 a.m. Saturdays: open 24 hours. Sunday from 12:00 a.m. to 10:45 p.m.
Prices: Katz's Deli is very expensive. A sandwich costs $ 20. You pay not only for the sensational taste but also for the history of the store.
Chelsea Market
The Chelsea Market is located in the former Meatpacking District. Meat used to be traded there. Rather rough figures shaped the streetscape. Today you can find hip boutiques, small cafes, the famous Highline, and also the Chelsea Market.

The old building has a tasty past. Cookies used to be made here and the famous oreo cookie was invented in this building. To this day, food has a high priority in Chelsea Market. Since it opened in 1997, countless shops and restaurants have moved into the old biscuit factory. But also small boutiques, a market for art and design, and other shops with beautiful things.
READ: Thanksgiving: Modern Traditions of Great Holiday
Here you can stroll wonderfully even on rainy days and drift through the shops. We have been to Chelsea Market several times and each time we discover something new that we didn't notice the last time. Our personal favorites at Chelsea Market are:
"Lobster Place" for oysters and lobster, "Spices & Tease" for spices from all over the world. The "Posman Books" and "Anthropologie" bookstores for interiors and beautiful clothes.
Address: 75 9th Ave, New York, NY 10011, United States
Opening times: Monday to Thursday from 7:00 a.m. to 2:00 a.m., Friday from 7:00 a.m. to 12:00 a.m., Saturday from 7:00 a.m. to 2:00 a.m. Sunday from 8:00 a.m. to 10:00 p.m.
Prices: Depending on what you are after, the prices are correspondingly high. You can get a good oyster for $ 5 each. A coffee for $ 4. Snacking on more little things is easy on the travel budget.
Meatball Shop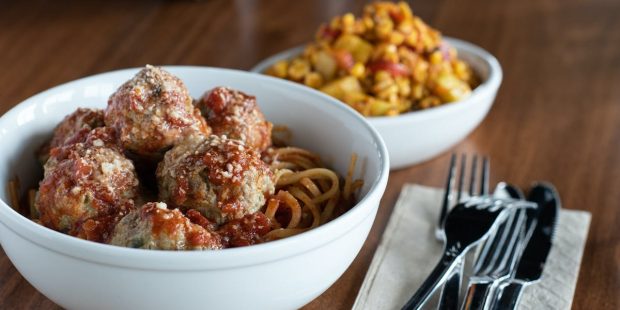 A classic from Italy that immigrants brought to their new home in New York City are meatballs. The Polpetta, meatballs in German, are not only popular with Italians.
In the three Meatball Shops, the old Polpetta recipes have been completely shifted and reinterpreted. The meatball bowls are at the center of the menu. These are classic, but also made from chicken, salmon, vegetarian or vegan. To do this, you choose a sauce and a base. The base can consist of pasta or vegetables or legumes.
READ: Dubai Insider Tips: The Best Info for Tourists
For purists, the balls are also simply available pure with sauce. Less is sometimes more. Every day there is a ball de jour, one ball of the day. Be sure to ask the waiter for his recommendation. During our visit, we tried different bowls but also the classic meatball sub, a sandwich with meatballs. We had a wonderful afternoon here and the displeasure, because we couldn't get a place at Russ & Daughters, was gone in an instant.
Address: e.g. 84 Stanton St, New York, NY 10002, United States

Opening times: Monday to Thursday from 5:00 p.m. to 1:00 a.m., Friday from 5:00 p.m. to 2:00 a.m., Saturday and Sunday from 11:30 a.m. to 2:00 a.m.
Prices: A normal bowl costs $ 15, a sandwich also costs $ 16. You should calculate around $ 20 per person including a drink.
Like us on Facebook for more stories like this: