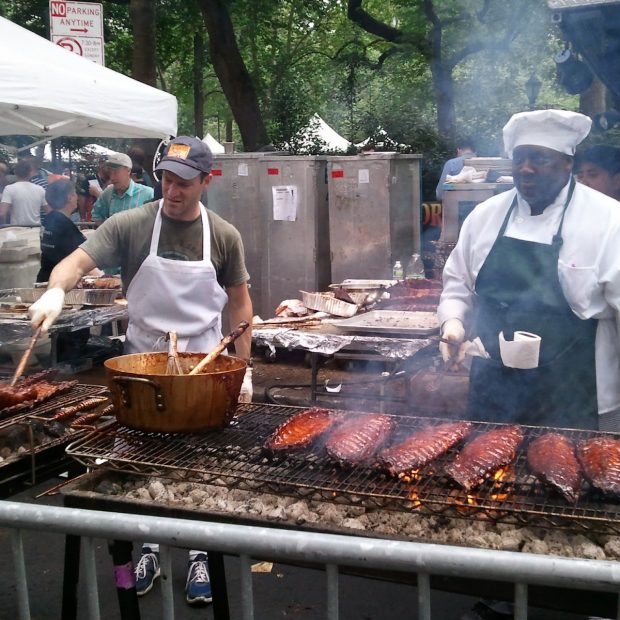 Oh my god – how awesome is THAT? We love barbecue, grilling, smokers, and that in the middle of New York! All information about this great event in June in New York can be found here – don't miss it if you're there!
Barbecue Pulled Pork, and Live Music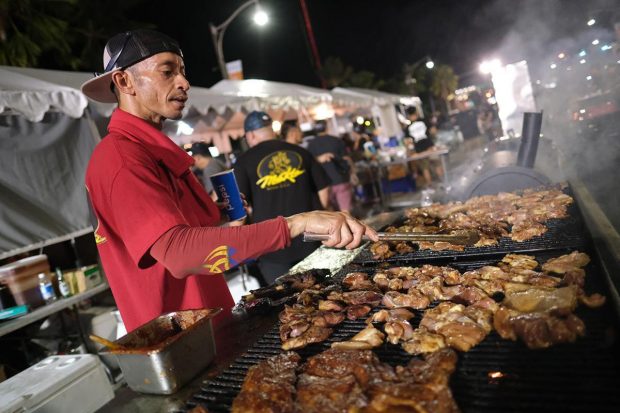 BBQ
On the 2nd weekend in June, the Big Apple Barbecue Festival begins in Madison Square Park. The streets will be full again with people who are in the mood for spare ribs, pulled pork & burgers. Because that's something the Americans have perfected like no other nation. Meat is cooked slowly in the smoker, which is not only incredibly tender but also has the finest aroma. Then there are not just any BBQ masters on-site, but real greats like the guys from Blue Smoke or – known from the "(world) championships", which are a huge spectacle in the USA!
READ: Scooter Ride with Revel in NYC: Moped Through Brooklyn & Queens
What do we like about it? You see all kinds of BBQ, sometimes Texas-style, sometimes South Carolina style, with an Asian touch and many levels in between. So there will be something for everyone!
The event will be accompanied by great live music. So if you're in New York in June, you should definitely stop by! 3,000 pounds of meat alone are grilled there! Admission is free and you can fill your stomach at the Pitmasters for $9.
Where is the Big Apple BBQ?
In the middle of Madison Square Park, on Madison Avenue between 23rd and 26th Streets.
READ: Abu Dhabi Mall: The Mall in the Center of Abu Dhabi
Many of the 15 Pitmasters have their own spots in and around New York, we strongly recommend Hometown BBQ, which is also in Red Hook Brooklyn next to the Brooklyn Crab (you can take the IKEA ferry there for $5 – they are one of our absolute favorites in NYC). You've probably come across Blue Smoke BBQ, too, they have a recommendable BBQ restaurant right next to One World Trade Center.
READ:Highlights at the Jersey Shore: Parks and Restaurants
Saturday
12:00 – 1:00 pm: Ben Sparaco & The New Effect from Nashville
1:30 – 2:30 pm: Mo Lowda & The Humble from Philadelphia

3:00 – 4:00 pm: Blues by Erin Harpe & The Delta Swingers
4:30 – 5:30 pm: The Felice Brothers from New York
Sunday
12:00-1:00 pm: Cypher Music
1:30 – 2:30 pm: The High Divers from Charleston
3:00 – 4:00 pm: The Vegabonds
4:30 – 6:00pm: Max Creek
Like us on Facebook for more stories like this: