Are you planning a trip to New York? We've rounded up our best New York travel tips to make it easier for you to plan your trip.
New York Facts and Figures
New York officially has about 18.9 million inhabitants (metropolitan area). The city has a population of 8.6 million. This makes New York the most populous city in the United States.
New York is located in the US state of New York. The capital of this, however, is Albany.
New York is made up of five boroughs: Bronx, Brooklyn, Manhattan, Queens, and Staten Island.
Apply for an ESTA Entry Permit (For International Tourism)
To enter the USA, you need a biometric passport that is valid for at least 6 months and has at least two free pages.
To enter the USA you need an electronic entry authorization (ESTA) as part of the "Visa Waiver" program.
It is best to apply for an ESTA online several weeks before your trip by filling out the ESTA application online. ESTA costs a fee of $ 14 and is valid for 2 years. If you get a new passport within this time, you will have to re-apply for an ESTA for the new passport.
READ: Delicious Food in New York: Best Places for Your Food Guide
Make a Plan for Sightseeing
Before you travel, think about which New York attractions you definitely want to visit. Buy the tickets in advance on the Internet. Then they are cheaper. Alternatively, you should check whether one of the New York passes is worthwhile.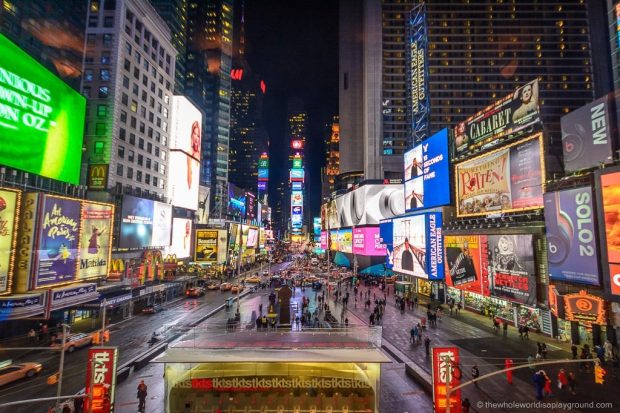 You can visit a city like New York without a precise plan. You shouldn't be doing it in New York. If you are visiting New York for the first time and want to visit many attractions, it can be not only expensive but also time-consuming. The queues at the main attractions are long.

Waiting times take valuable time to see more of the city.
For most tours and attractions in New York, tickets are cheaper if you buy them online in advance. Or you can get one of the numerous New York Passes.
All attractions are included in these passes. You can really save a lot of money and time with it.
Save Money with a New York Pass
For tourists, there are more than five city passes with which you can visit sights and attractions. In addition, you get many discounts and access to some attractions without queuing. Buying one of these passes in advance can be really worthwhile.
READ: Where to Eat in New York: Best Tips
A City Card is not always worthwhile. That's why I'll give you tips on how to check whether a pass is worthwhile for you or not.
1. Think in Advance which Sights You Would Like to See
Before you travel, think about which sights you would like to visit during your visit to New York.
2. Make a List of the Entrances and Compare
Roughly list what it would cost to enter these attractions. Compare the prices with the New York Passes.
Which pass is useful depends on the length of stay and the choice of sights. With us, the New York Pass was most likely to be worth it.
3. Buy Your Chosen Pass Before You Travel and Save Money
The passes are always cheaper on the Internet. The New York Pass has discounts almost all the time. You pay more on-site.
Best Travel Time for New York
Before you travel, there is one thing you should definitely know: New York is very popular with tourists at any time of the year. More and more tourists are coming to Brooklyn, with the summer months of July and August being very hot.

The months of April to June and September to October are ideal. December is suitable for Christmas shopping or Black Friday. New Year's Eve is definitely a great event in the Big Apple.
It was very humid and hot. Temperatures in August around 40 degrees and smog were everyday occurrences. The heat "stands" and is very oppressive. Not everyone can handle it. The desire for sightseeing fades a little.
Hotel with the Ideal Location
You save time especially if you have accommodation in an ideal location in Manhattan on your first trip. Hotels in the center are unfortunately incredibly expensive. Oftentimes, apartments at Airbnb do too.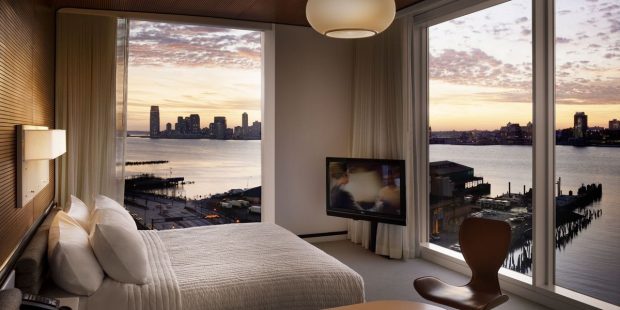 Have you been to New York several times? How about a place to stay in Williamsburg or Brooklyn? So in the evening, you have the opportunity to go out to eat like locals and visit great bars and cafes.
Tip: If you are not just traveling for two, but are more, it is always worth renting an apartment with Airbnb.
READ: Time Between June and September: The Warmest Period in Dubai
Airbnb accommodations are often only worthwhile if you are more than 2 people. Prices in Manhattan have risen significantly in recent years.
Traveling Expenses
New York is not a cheap travel destination. Accommodation and admissions for crowd pullers are not always cheap. When it comes to eating, it comes down to what you want to eat.
Above all, alcohol and restaurants that are known from TV or food series cost a little more.
The question about the expenditure keeps coming up and I can't answer it across the board. It always depends on which sights and attractions you want to visit and in which district you are staying.
Living in the center is expensive, something outside it is cheaper. But you lose time traveling to Manhattan on the metro, where almost all of the sights are located.
Like us on Facebook for more stories like this: