Four new women and a published page of the script that has a clear message: The sequel "And Just Like That" could actually be exciting.

In July 2021, filming of the "Sex and the City" sequel "And Just Like That" began in New York. Kim Cattrall, who played the role of extroverted Samantha Jones, will not be returning as the only leading actress.
Her colleagues from the original cast Sarah Jessica Parker as Carrie Bradshaw, Kristin Davis as Charlotte York, and Cynthia Nixon as Miranda Hobbes will be there again – aged by almost 20 years, some with gray hair and the unchanged affinity for luxury fashion and men who one knows from the series. Now they are getting a new addition to the Freundeskreis, which gives rise to the hope that the dazzling and sexually adventurous PR lady Jones could be missed a little less.
See also  The Best Instagram Places in NYC: Add Something Beautiful on Your Page
Sarah Jessica Parker posted four photos on Instagram showing the new actresses: Sarita Choudhury, Nicole Ari Parker, Karen Pittman, and Sara Ramírez. Before one learns the details of the roles, it becomes clear that the broadcaster HBO wants to counter the criticism that the series was not cast sufficiently diversely in the past and that it knows too well by the end of 2004, especially by US standards and was too heteronormative.
The Line-up Had to Become More Diverse
Casey Bloys, the station's chief content officer, told a movie magazine that Michael Patrick King and co-producer Sarah Jessica Parker's choice of newcomers was influenced by their "very, very conscious understanding that New York is in the Kind of reflecting what New York looks like today "and" didn't want to tell a story with all white authors or an all-white cast."
Kim Catrall also said in an interview with Vogue in 2017 that she could imagine more multicultural actresses instead of her role as Samantha Jones: "I played her to the end and then a little further, and I have loved it. Another actress should play her. Maybe they could make an African American Samantha Jones or a Hispanic Samantha Jones out of it."
It is now clear that the role is not simply to be re-cast, but rather that the omission should be compensated for by several new characters. It is not yet revealed exactly how the four new characters will meet the original cast according to the script, but the details known so far allow a few guesses as to what to expect when it airs in spring 2022.
See also  Sailing in New York: Breeze and Incredible Expanse
The Real Estate Agent
Sarita Choudhury will take on the role of Seema Patel, a Manhattan real estate agent. The British actress with Bengali-Indian roots is already known from the film "Mississippi Masala", in which she played alongside Denzel Washington, or from the epic "Hunger Games" and the hit series "Homeland".
Previously also starred in Bollywood productions: Sarita Choudhury
Perhaps Carrie will meet real estate agent Seema while looking for a new apartment? Since it has already been announced that both Mr. Big and Carrie's ex-boyfriend Aidan Shaw will both be there in the sequel, a divorce from her husband – or at least a temporary physical separation – might not be so unlikely. Because in a leak of an alleged page of the script published by the magazine "Page Six", it should be read that Carrie meets with her friends and speaks of the fact that she is now "only one of his wives". And as you have already seen in the first photos from the set, Mr. Big's ex-wife Natascha will also be back.

It will also be exciting to see whether the continuation of the series addresses the real problems of real estate prices in New York because in the past fans have often denounced Carrie's unrealistically good living conditions, which a columnist could not afford.
The Jura Connection
Karen Pittman takes on the role of Dr. Nya Wallace, a professor at Columbia Law School. Unlike Nicole Ari Parker and Sarita Choudhury, she is not in her fifties, but at 35, fits in with the first generation "Sex and the City". Since she has a job overlap with Miranda, one possible act might be that Wallace is trying to get the practicing attorney and mother to teach a class at law school.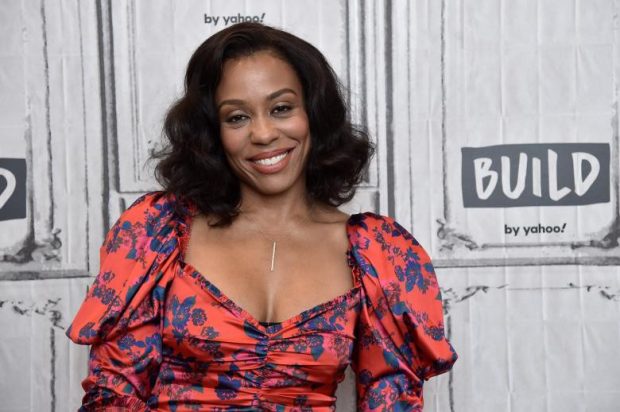 Known from the series "The Morning Show" by Jennifer Aniston: Karen Pittman
Perhaps Miranda discovers here that she could pass on some of her experiences to the younger generation instead of continuing to emulate her mostly male partners in the law firm? That would be a way of life that would be similar to Cynthia Nixon's ambitions in real life besides acting. Nixon ran for governor for New York and campaigns for women's rights in the media. In addition, the already published page of the alleged script says that Miranda will order red wine over lunch.
READ: Dubai's Al Khawaneej Road Improvement Project reaches 60% completion
The Creative Mother Friend
Nicole Ari Parker
Nicole Ari Parker will play Lisa Todd Wexley, a documentary filmmaker and a busy mother with three children. Nicole Ari Parker is known as a model and actress from the series "Empire" and her role as a commissioner in the series "Chicago PD". Her character in the sequel and Charlotte York might exchange views on the fact that they are both Park Avenue mothers. It is very likely that Parker will not only play a minor role.
The Progressive Podcaster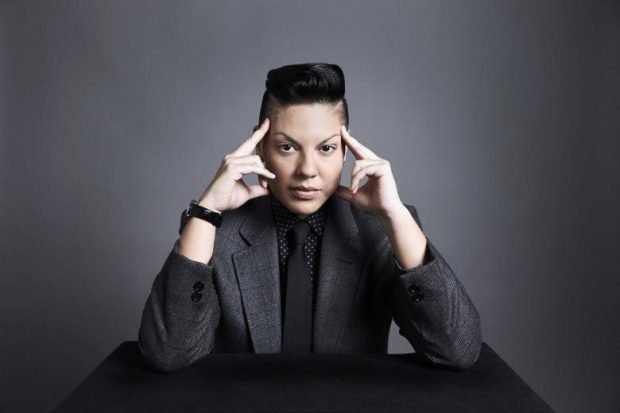 Sara Ramirez campaigns for the rights of the LGBT community
In addition, the Irish-Mexican actress Sara Ramírez is a new part of the cast – as comedian Che Diaz, who hosts a podcast. Ramírez is best known for her role in the hospital series "Grey's Anatomy". She is the first non-binary person to appear in the SATC franchise. Rumor has it that she will also appear in several episodes of the ten parts, as Carrie is already known to be a regular guest on her podcast, in which Che shows her "outrageous sense of humor and her progressive, human view of gender roles, which made her and her podcast very popular, "Michael Patrick King told Hollywood Reporter magazine.
The screenwriter is already giving an indication that Ramírez's role is an important replacement for Samantha Jones' emancipated character. Because although you don't yet know whether Kim Cattrall's role will die in the series or whether the friendships of the original characters have simply drifted apart: You can never get by without this one friend who has the courage to do something different.
Like us on Facebook for more stories like this: