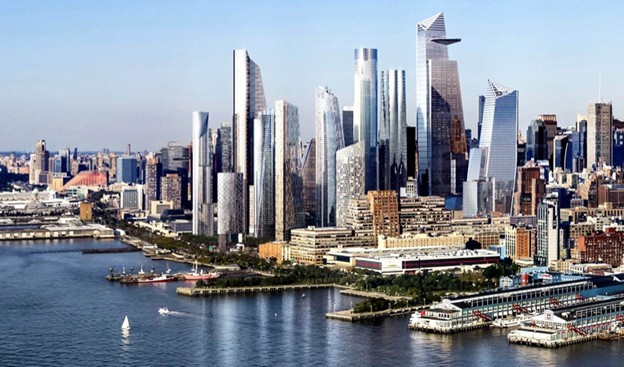 New York is a dream city for so many people on the planet. If you are one of those lucky ones who managed to visit here, be prepared to explore this city, it will take a long time. As often happens, upon arrival in New York, you need to decide where to start your excursion. It is logical to start from the city center – Manhattan. But here again, the nuances, because Manhattan is also very huge, and consists of many neighborhoods.

There are a large number of attractions: Wall Street, Chinatown, SoHo, Hells Kitchen, Manhattan Valley – these are some of the few areas of Manhattan. In this article, we will talk about Hutson Yards, one of them.
A bit of history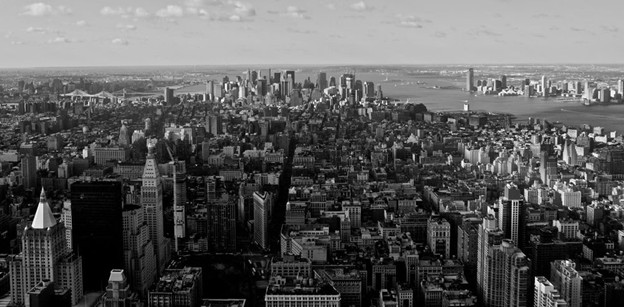 As the name implies, the Hudson River directly influenced the history of the formation of this area. The role of Hudson Yards has changed over the years of New York City. Since the middle of the 19th century, the industry has been actively concentrated here. The area is located in the center of New York, on the coast of the transport artery – the Hudson River. Here, the cargo was transferred from ships to rail transport and vice versa. This trend has been observed for almost a century and a half.
Until 1967, this was the main food base of New York, but that year it was moved to the Bronx. Since then, the volume of freight traffic in Hudson Yards has gradually declined. Nowadays, the commercial spirit dominates here, and you can find many office and residential buildings. The whole atmosphere of Hudson Yards is business life, but unlike other districts of Manhattan, there is a certain regularity.
Hudson Yards – the place for the successful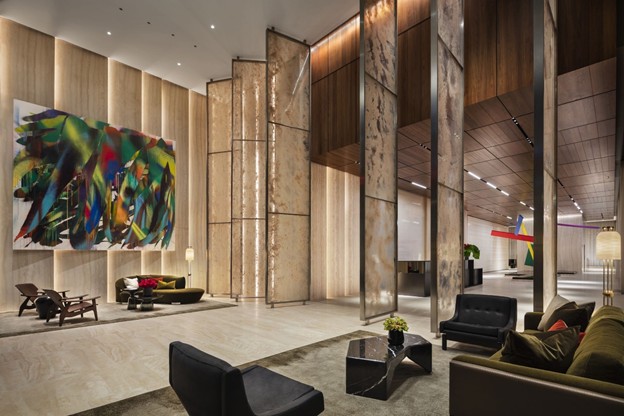 If you are a successful person and love a beautiful life, Hudson Yards is what you need. The architecture of Hudson Yards buildings is an art. A lifestyle that meets all expectations with amenities such as pools, sun terraces, fitness centers, and unique meeting places. Locals know that if they want to, they can get exclusive access to reservations in high-end stores and restaurants, as well as to insider invitations to special events – this is how business relationships are often built here.
But if you are a beginner, and have not yet caught the wave of local chic, luxury, or do not set yourself the goal of living here permanently, a regular excursion to the sights of Hudson Yards is an excellent solution. Some of the points of interest are Jacob Javits Convention Center, Vessel, Pennsylvania Plaza.
Vessel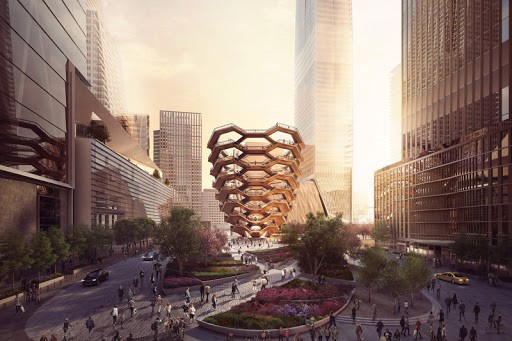 Vessel is an extraordinary decoration of the area. It is a spiral staircase with a complex structure in the form of honeycombs on 16 floors. It was built as part of the Hudson Yards renovation project. Commissioning took place on March 15, 2019. It is an interactive structure with 80 landings, 154 flights of stairs and 2500 steps. It was developed by Heatherwick Studio led by Thomas Heatherwick as a hub where people can enjoy new perspectives of the city and each other from different heights, angles and viewpoints.
The beauty of Vessel is that visitors get great views of the city, river, and other areas as they climb up. But, despite the short period of time since the opening, the attitude towards Vessel has developed very differently, both among local residents and among tourists. First of all, visitors, not without reason, criticized the company's copyright policy. In the established rules for the operation of the structure, the company reserves the right to use and reproduce photographs of visitors taken on this territory. The last straw of public outrage was the inaccessibility for visitors with disabilities. And although this shortcoming was soon eliminated, and the copyright policy was improved, an irreparable residue remained.
Jacob K. Javits Convention Center

The most visited and significant convention center in the United States, it is considered an international advertising and marketing Mecca. Founded in 1986, the Javits Center has been a worldwide marketplace. It will be especially interesting for you to visit here if your occupation is connected with advertising, business promotion, or opening a new startup.
The institution has the best opportunities for the implementation of trade shows and special events. The best advertising professionals are concentrated here, and the 760,000 square foot exhibition space has a huge resource for occupancy. Events of any size can be held here at any time. The entire Javits Center is imbued with creative solutions, take at least a flexible exhibition space along the picturesque Hudson River.
Pennsylvania Plaza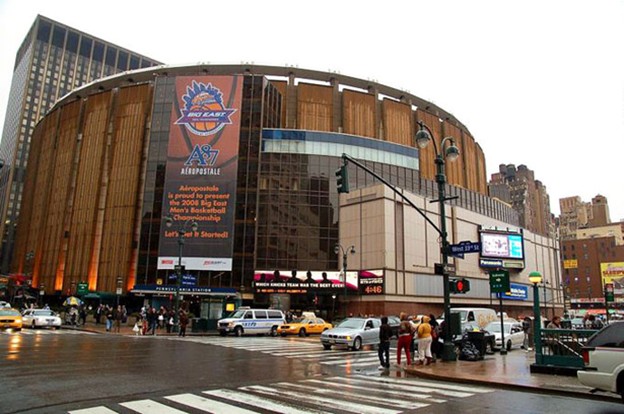 Penn Plaza – as it is commonly called in an abbreviated form, is considered one of the most business districts of Manhattan. Indeed, his appearance alone speaks of this. And this business center is supported by three pillars, the Pennsylvania Plaza office skyscraper itself, the multi-purpose indoor arena Madison Square Garden and the Hulu Theater located in it.
If you are passing through to Hudson Yards and there are a few hours before the plane or train, Madison Square Garden is the best place to while away your time, especially near Pennsylvania Station. The Garden is a global center for sports and entertainment. Take the money and hire a guide to take you through a history of nearly 150 years.
There are also fun interactive stations where you can compare your arm span to a basketball legend, or punching power to a boxing legend. You may also be lucky enough to get to one of the cult concerts that take place here all the time, and then you will stay here longer.
Like us on Facebook for more stories like this: