There is an almost endless amount to discover and experience – also and especially with your children. In this article, you will find out the best attractions, sights, activities, and tours with which you can make the New York trip with your children a unique experience.
Is a Family Vacation in New York Worth It?

We are often asked by parents if a trip to New York with children would not be too exhausting. Of course, it's not just a simple weekend getaway, but the vacation is well worth it. New York is a great adventure for the whole family – you will notice that at the latest when you look into the amazed eyes of your children. Whether skyscrapers, dinosaurs, or subway rides – it will be a great experience for your little ones.
Family trip to New York: Hotels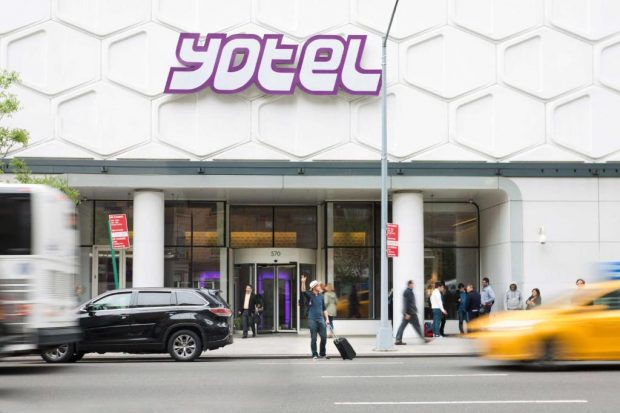 In fact, there are many hotels in New York that are designed to be family-friendly and are also centrally located. An extra bed is generally free of charge. Some hotel rooms, such as those in the YOTEL on Times Square, are already designed to be suitable for families. There are also bunk beds, so the whole family can sleep in one room. In the hotels of the Novotel chain, up to two children under the age of 16 stays free of charge when using existing beds. What's more, children can eat here for free!
READ: Truths and Myths About New York: Breaking Down Movie Stereotypes
What Can You Do With Kids in New York?
Once you have arrived in the Big Apple, the range of activities and sights that you can experience with the little ones is unbelievably large. As long as the weather is good, we can only recommend a visit to Central Park. The countless lawns invite you to run around, play ball or have a picnic.
If it's too hot for you or if it's even raining, the American Museum of Natural History on the Upper West Side next to Central Park could be a place to go. A life-size model of a blue whale or cute 3D films about microorganisms should not only inspire your children. If you have watched the film "Night at the Museum" together beforehand, which was filmed here, the visit will be doubly exciting.
The USS Intrepid is a real hit, especially for the boys. A decommissioned aircraft carrier of the US Navy – incidentally also the location of numerous cinema films such as I am Legend or The Legacy of the Knights Templar – on which not only numerous aircraft models but also the Enterprise, NASA's first space shuttle, can be viewed.
The great musicals and Broadway shows are a top experience! The lovingly staged and well-known shows like The Lion King are always worth a visit! And of course, a visit to one of the many playgrounds in New York is always a great pastime for the little ones. Of course, there is a lot for the little ones to discover around Christmas in New York. A gingerbread house is erected in Madison Square Park each year. An absolute highlight for the little New York visitors.
READ: Tips for New York: Food as at Grandmother
5 Challenges When Travelling With Kids in New York
Getting around with children in New York: Without children, people in New York will probably mainly walk on foot in order to best absorb the unique atmosphere. However, this is usually not an option, especially with small children. But that's not a problem at all – on the contrary: the ride on the Metro can be just as impressive for children as the yellow cabs.
Traveling with a stroller: New York is generally a very child-friendly city. If you are traveling with a pram, for example, someone will always be available to help you carry it up the stairs to the metro – if the station is not already barrier-free with elevators.
Your child is hungry: Basically, you will find a food stand on every street corner in New York (and in between). From the classic hot dog to falafel to bagels, you can find everything that is less than healthy food. However, there is also a drugstore (e.g. CVS pharmacy) on every second street corner, where you can find something richer and healthier food for the child, just like in the drugstore in this country.

Changing station wanted: Do you urgently need a changing station or a public toilet? Then we recommend the BabyPlaces app. With the project that Tino you always have an overview of all child-friendly places in New York.
READ: Museum Of The Future: A Glimpse Into the Future is Possible at the Museum Of The Future in Dubai
Your child is ill: Our database not only includes changing areas and toilets but also playgrounds, doctors, and pharmacies. If your child, unfortunately, falls ill during the trip to New York, you have one less thing to worry about, because the BabyPlaces app will show you the nearest doctor or hospital in your area.
Like us on Facebook for more stories like this: