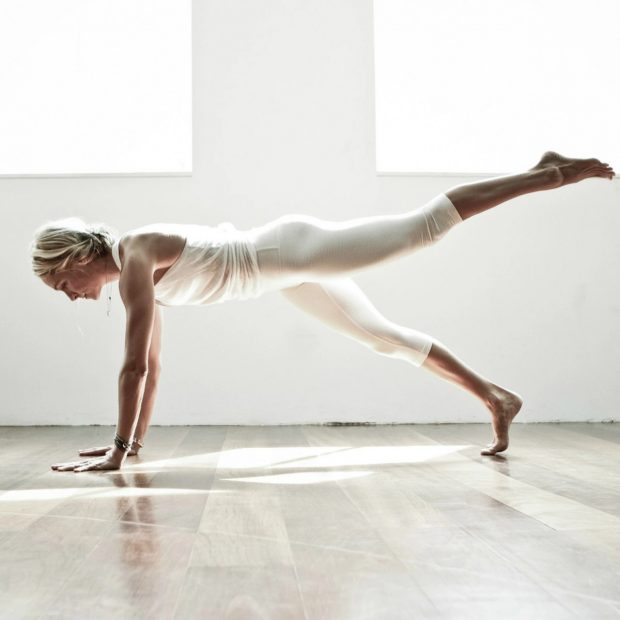 Relaxation for body, mind, and soul – in New York City, too, wellness, meaning your own physical well-being, is more than just a trend, it's a way of life.

No wonder, because in a hectic megacity like the Big Apple there can be stress, tension, and minor ailments in everyday life. And against such symptoms, wellness, fitness, and beauty are promising measures. There is a huge variety of facilities in NYC to relax and get fit.
If you also want to save money at the same time, our spa deals are the right choice for you!
The Avon Salon & Spa
Enjoy the wonderful view
The elegant salon in Trump Tower offers luxurious health and beauty treatments in a relaxed atmosphere. The range of services at the Avon Center Spa ranges from massages and cosmetic advice to herbal packs. Tip: for prospective brides, there is the Bridal Beauty Program.
READ: Bam Bam: Shooting Range in New York
Avon Salon & Spa (Trump Tower)
Fifth Ave
New York, NY 10022
Tel. 212-755-2866
Elizabeth Arden's Red Door Salon & Spa
Elegant design

If you're on a budget, treat yourself to a visit to the legendary Elizabeth Arden's Red Door Salon & Spa. Facial treatments, baths, and massages promise relaxation. Make-up artists and make-up artists take care of the beauty of the guests. You can also pamper yourself with a manicure, pedicure, or a new hairstyle.
Elizabeth Arden's Red Door Salon & Spa (2x in NYC)
691 Fifth Avenue at 54th St.
New York, NY 10022
Tel. 212-546-0200
611 Fifth Avenue at 50th St.
New York, NY 10022
Phone 212-940-4000
D'mai Urban Spa
Really good spa in Brooklyn
D'mai Urban Spa may be in Brooklyn, but it feels like a resort in Bali – the spa is a peaceful island in the midst of the bustling city. Guests walk by in their signature soft cotton dressing gowns and slippers. The dignified interior, including Feng Shui and cozy chaise longues, was also inspired by Indonesian wellness temples, and a pleasantly soothing soundscape of natural sounds flows from the well-hidden loudspeakers. Services include a sauna, massage, waxing, hair removal, manicure, and facial treatments, among others. In addition, only the best products such as Sonya Dakar or Dermalogica are used – Hollywood beauties such as Drew Barrymore, Cameron Diaz, and Gwyneth Paltrow swear by them.
READ: Fast and Delicious: The Best Burgers in New York

Highlight: The new Kabana, a retreat in a tent that smells of chamomile, frankincense, and rosemary and offers massages on Javanese tables for couples. Founder Daniella Stromberg explains, "In Indonesia, outdoor massage is common. It's a nice opportunity for couples to share a non-verbal level of intimacy together. I mean, if you're going to a spa together, you can get a massage together."
D'mai Urban Spa
157 Fifth Avenue (Park Slope)
New York, NY 11217
Tel. 718-398-2100
Adult Gymnastics at Chelsea Piers
Adults Catch the Gymnastics Bug
Forward rolls, handstands, cartwheels, or somersaults on a trampoline: "Gymnastics engages all those little muscles in your shoulders, back, arms, and stomach that you thought didn't exist." Wise words from someone who needs to know. Peter Kormann was a former US gymnastics team coach and now works as an adult gymnastics instructor at the Field House at Chelsea Piers. The 1.5 hours with Kormann are so much fun that you 1) frolic around like a little kid in a physical education class and 2) don't even notice how strenuous the workout is. Various courses for couch potatoes and fitness fanatics.
Field House at Chelsea Piers (Pier 62)
23rd St & Hudson River
New York, NY 10011

Phone 212-336-6500
Shobha
Bright colors and a wonderful mood
The expert: When Shobha Tummala, who grew up in India, came to the USA, she was quite surprised that special waxing methods hadn't even made it to New York. That should change if you please.
Shobha now has a Harvard MBA and his own salon in SoHo: There is both beauty and fitness here, but the specialty is and remains the removal of annoying hair with perfect technology, caring encouragement, the highest hygienic standards, and a little rose water. Conclusion: Not such a painful "duty" for bikini wearers anymore.
READ: Qatar Airways: Airline from Qatar in Dubai
Shoba (2x)
595 Madison Ave
Tel. 212-223-2872
594 Broadway
Tel. 212-931-8363
Like us on Facebook for more stories like this: