If you're just as foodies, then we recommend the Food on Foot Tours in New York. These are guided tours that take you to the gastronomic insider spots in the city. Whereby the "on foot" is to be taken literally: you walk around the respective district and stop at many small and large spots that are important for the New York locals.
What experiences we have had with the Food on Foot tours, many testimonials from others, and which tours are available, and how you can either reserve them individually or book them for free with the New York Pass can be seen here in this article.
There are generally three categories of Food on Foot Tours in New York: either they focus on certain parts of the city or district – such as the tour through the East Village, Midtown, or the Meatpacking District – or they have a certain culinary focus. The third part is tours that focus on specific topics AND districts. We think every direction is great because one way or another it brings you closer to the real New York and shows you where the locals are going. So a New York off the beaten track. Another advantage: you get to know the area on the side.
You can find the best tours here in this list – if you like one, you should grab one quickly. Because the groups are very small and the places are quickly gone.
Best of Brooklyn: A Half-Day Dining and Culture Tour
Brooklyn is known for its good pizzas and great coffee. And to do this, you can go on a journey of discovery through different countries that are hardly possible in any other district. There are so many different cultures here that have brought their recipes from home to the Big Apple. A typical melting pot. This Food on Foot Tour has the best of everything: from savory to sweet, from European variants to Mexico and Asia. You will like it.
East Village Food Tour
The East Village was the destination of our New York trip in 2015. Lots of small shops, barely larger than 20 square meters and full of people: that's a good sign for an insider tip where the locals go. Or restaurants and diners that are over 100 years old – the variety is incredible. This tour takes you to exactly these spots with an experienced guide: from hot dogs to custard, a wide range of culinary options is shown.
Cupcakes, Cookies, and Gelato in Lower Manhattan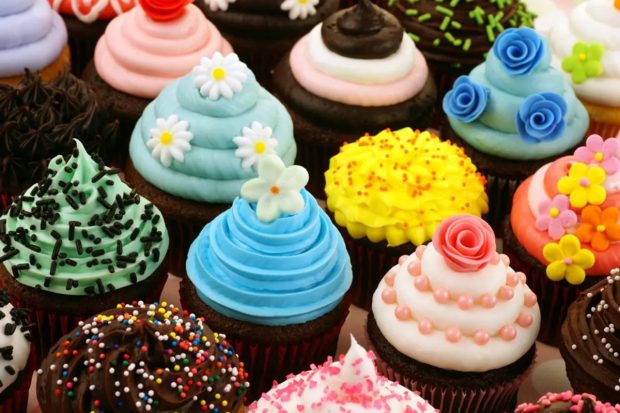 This tour is for everyone who loves sweets.
The tour is very popular with families – in the 2 hours you will not only get to know the famous Magnolia Bakery, but also many other bakeries, ice cream shops, and waffle shops. You will be spoiled for choice, there are sometimes 50 different types of cupcakes.
READ: Brooklyn Heights & Dumbo: The Insider Guide with Tipps
Manhattan Pizza Walking Tour
There it is again – the pizza!

If you don't have that much time for the Brooklyn pizza tour or you want to stay in Manhattan, check out this pizza tour. To start with, you have to decide which part of the city you want to explore: there is this pizza tour through "Little Italy and Greenwich Village", through "Greenwich Village and SoHo" as well as the "Lower East Side Pizza Walking Tour". What they all have in common is that you eat at three different small pizza shops. The tour lasts 2.5 hours. Since the selection of pizzerias is huge, the guide spontaneously chooses these 3 spots. Even if you do one of the tours again, you will most likely get to know new pizzerias.
READ: Scary Storm in New York: Natural Disaster in Megalopolis
When you book the tickets for the Pizza Tour, the voucher says exactly where it starts. That's either the West Village or NoLita or the Lower East Side.
Gourmet Food Truck Tour
Korean Short Ribs
This 2-hour tour is one of our highlights of the Food on Foot tours through New York. There are so many small nondescript food trucks that 99% of the time you walk past. These are very popular with New Yorkers: as a quick snack or lunch. They are often ridiculed, but wrongly! The gourmet food truck tour takes you through either the Financial District or Midtown. From Korean short ribs to souvlaki, curry, falafel, hot dogs, or brownies – you will be surprised.
READ: Burj al Arab Tea Time: Spend Time at Sahn Eddar
West Village Food Tour
The West Village is in no way inferior to the other districts in culinary terms. The goals of this food tour are just as diverse as the East Village. The tour starts in Bleecker Street and takes you through green New York. With the guide, you will discover the real small restaurants and bakeries where the locals eat. Allow just under 3 hours for this tour.
Like us on Facebook for more stories like this: