New York City is one of the most popular tourist cities in the world, but also one of the most expensive. In this amazing city of contrasts, there is a lot of free entertainment, it is important to know where to find them. Many of them are very interesting and informative. For example, you can go yoga in the park or take a ride on the Roosevelt Tram. Read on for a list of the most exciting entertainment you won't have to pay a cent for.
Travel by Staten Island Ferry

Staten Island Ferry is a passenger ferry with regular services between Manhattan and Staten Island. Onboard, you will have an amazing panoramic view of Manhattan and a view of the famous Statue of Liberty. There is a period when travel on such a ferry is free.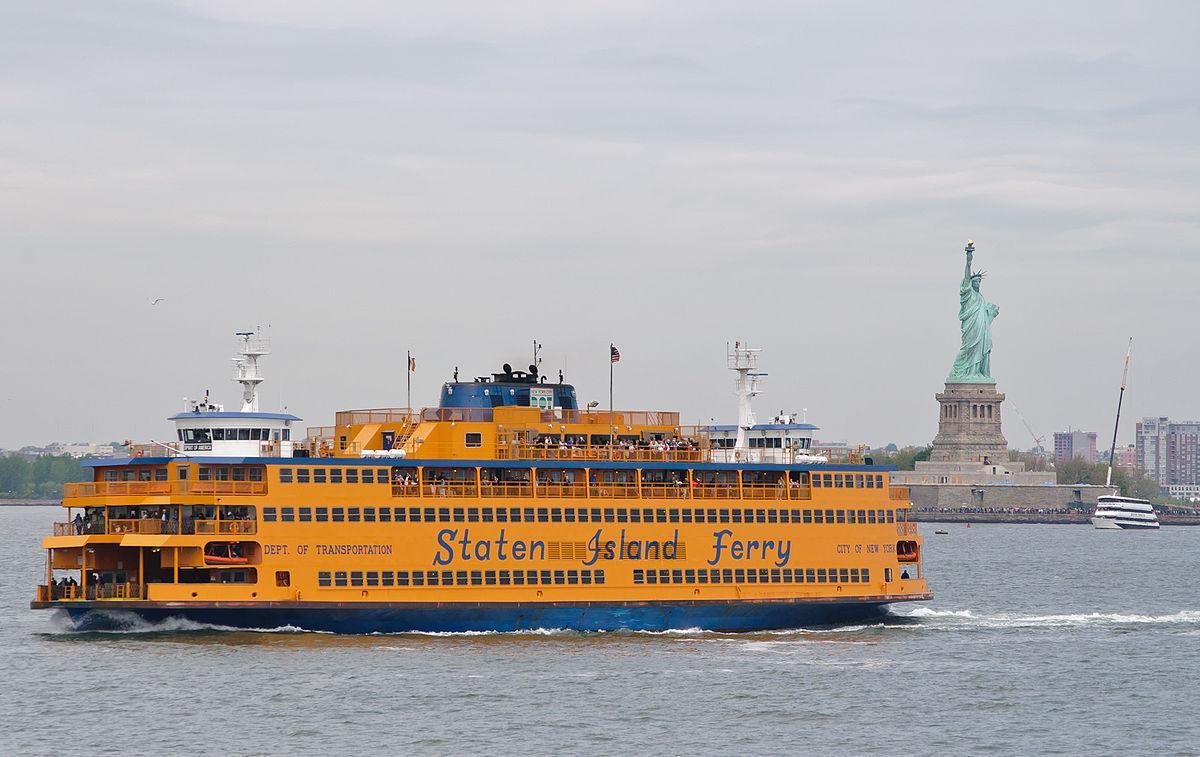 When boarding, try to get to the back of the ferry. From this part of the ship, you will have the best view of the sights.
Top 20 places defining New York City
Walk in the city park
Central Park is a large park in downtown Manhattan. It stretches from 59th to 110th Streets (and from Fifth to 8th Avenues). The park was built artificially, with pieces of unspoiled nature here and there. The park is visited by 42 million visitors annually. Unsurprisingly, Central Park is known as the 'beating heart of Manhattan'. Scenic paths are not suitable for cars. In the park, you will find a huge variety of attractions and activities.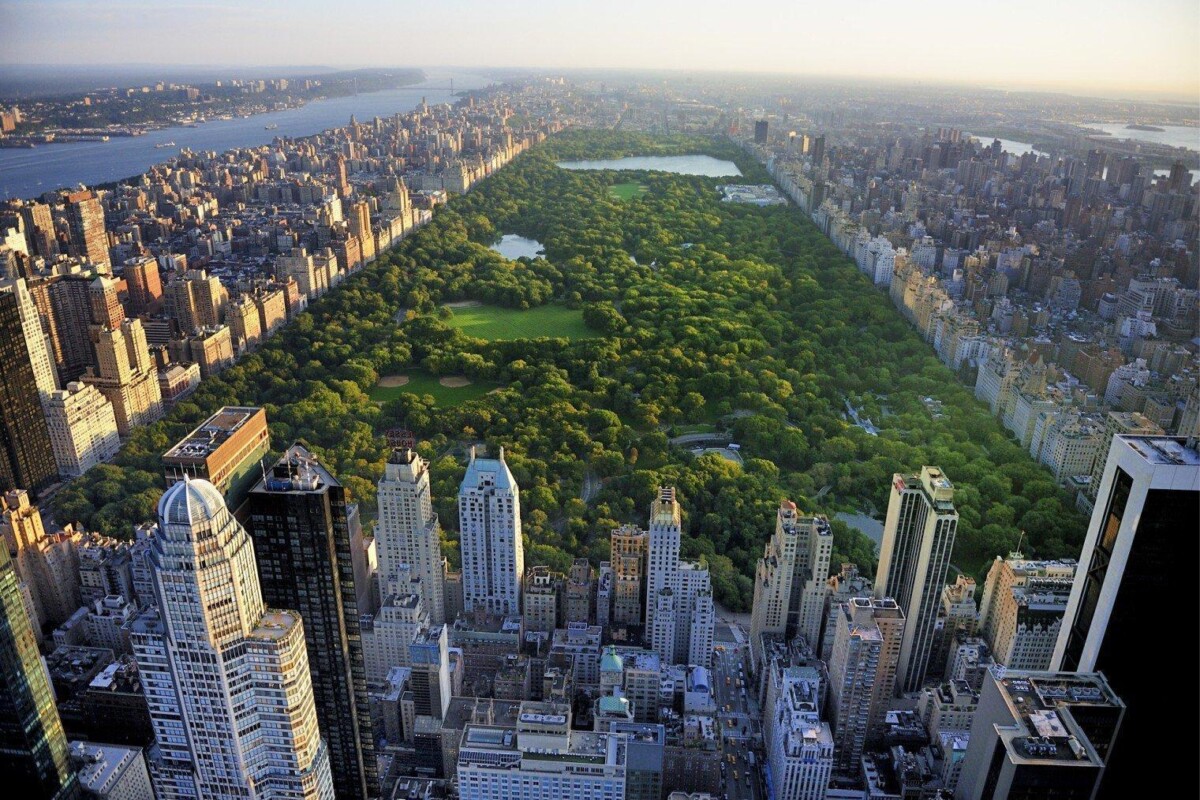 This is a huge field in the very center of the park (from 79th to 86th streets) with grounds for baseball, basketball, and other sports. Many free concerts are held here during the summer.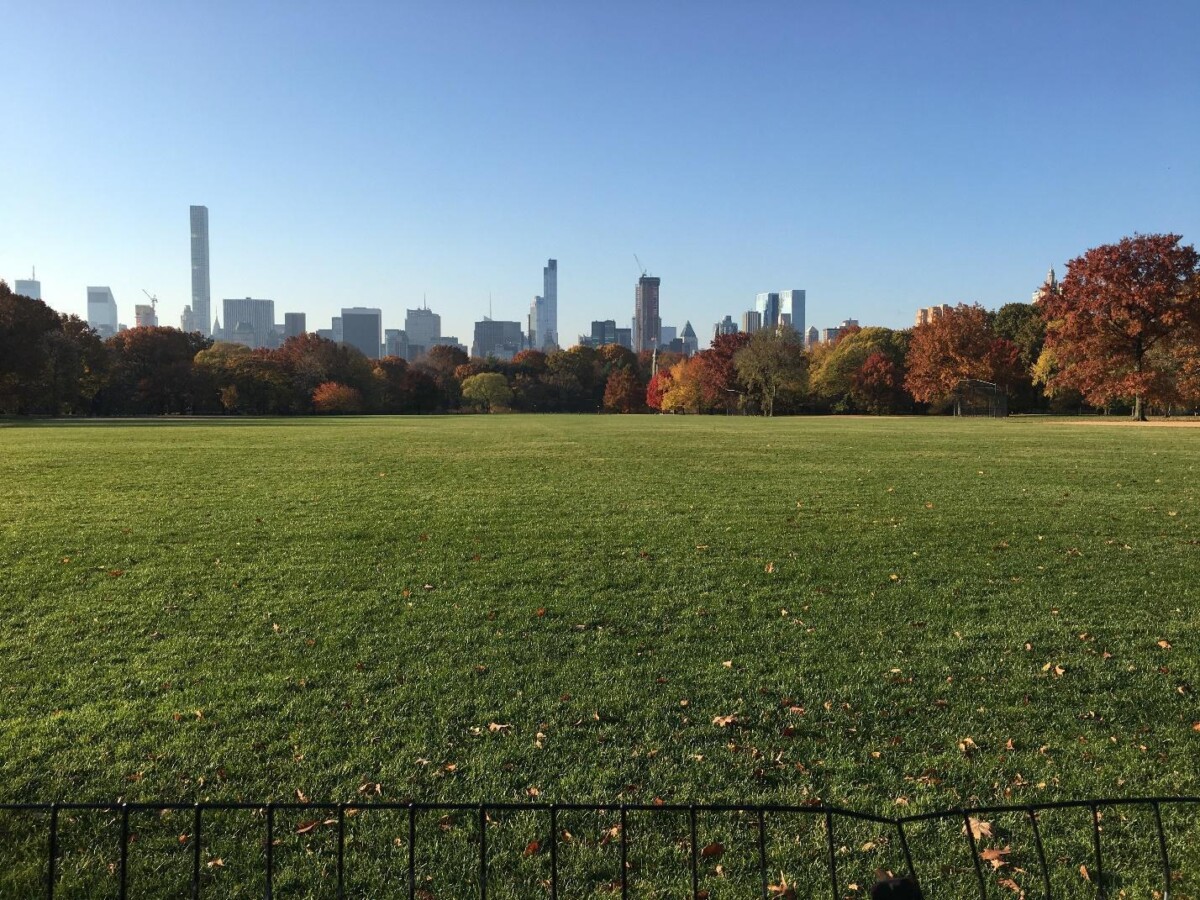 In 1980, John Lennon (The Beatles) was gunned down on his doorstep, near Central Park. Strawberry fields are dedicated to his memory. On the center mosaic, fans are constantly spreading flowers, poems, and candles.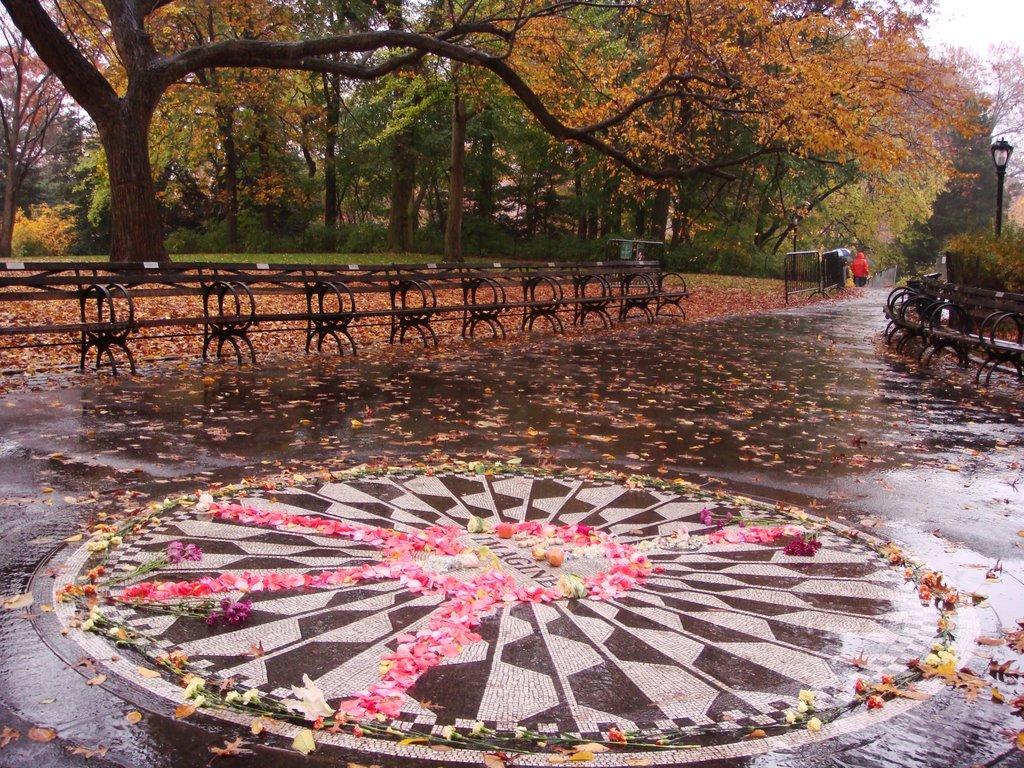 At the zoo, you will see lions, monkeys, penguins, polar bears, and many other animals. There is a separate zoo especially for children, where young visitors can pet animals such as goats, cows, sheep, or play with little pigs.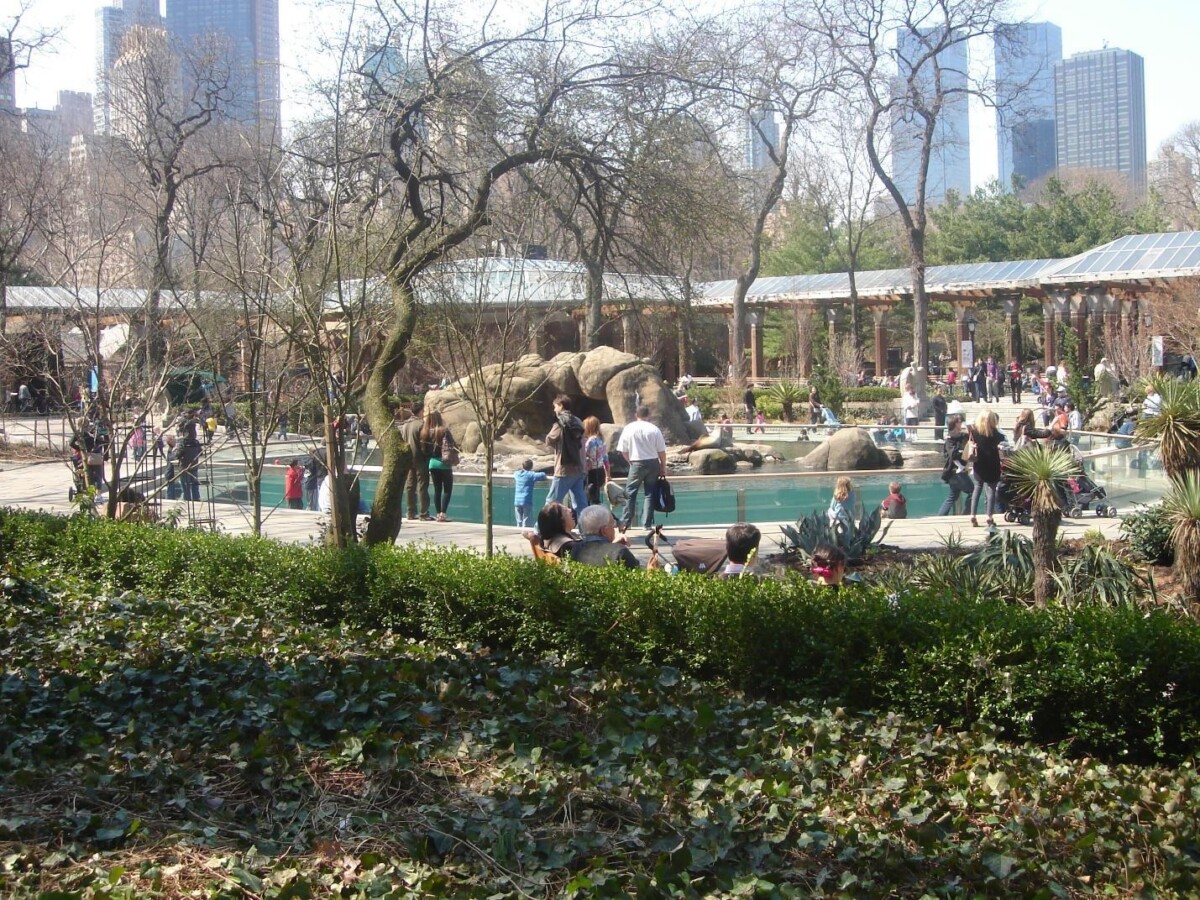 Belvedere Castle
Built in the 19th century on top of Vista Rock, one of the natural stones of the park (approx 450 million years old!). Until the 60s, this place was used for weather forecasting. Belvedere means "beautiful views" in Italian: the castle certainly lives up to its name.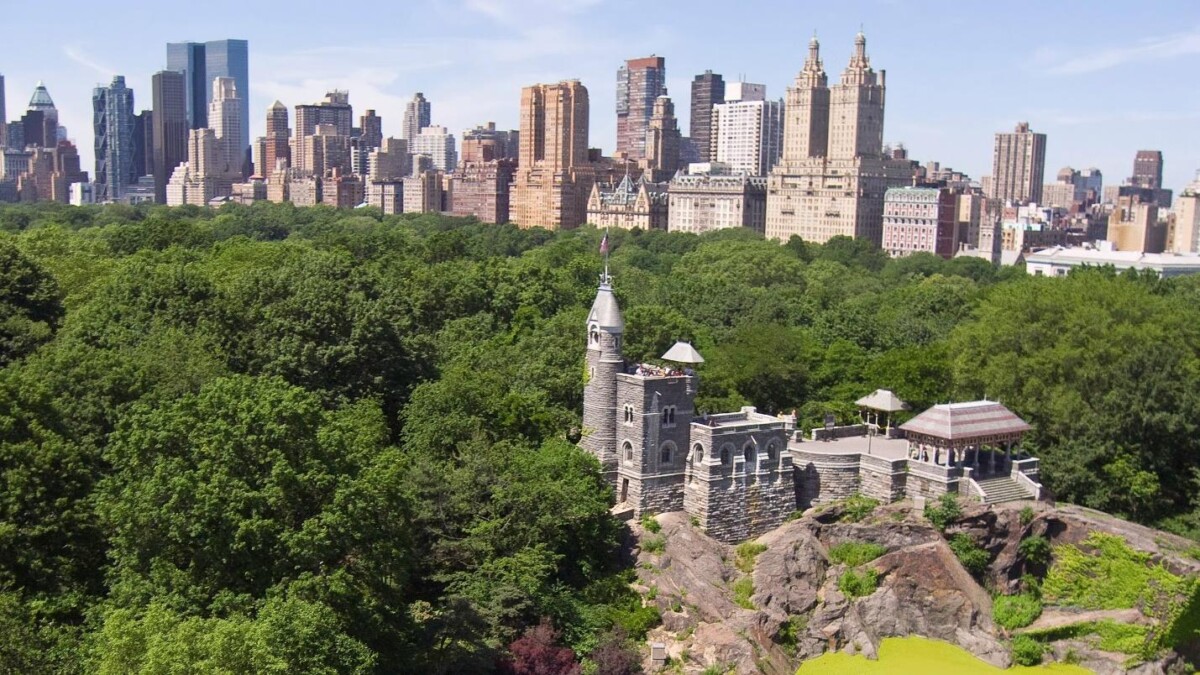 The Brooklyn Bridge
It is the first steel bridge to be built in 14 years and was opened in May 1883. For a long time, the bridge was the only link between Manhattan and Brooklyn. Walking across the bridge, you will have a stunning view of New York.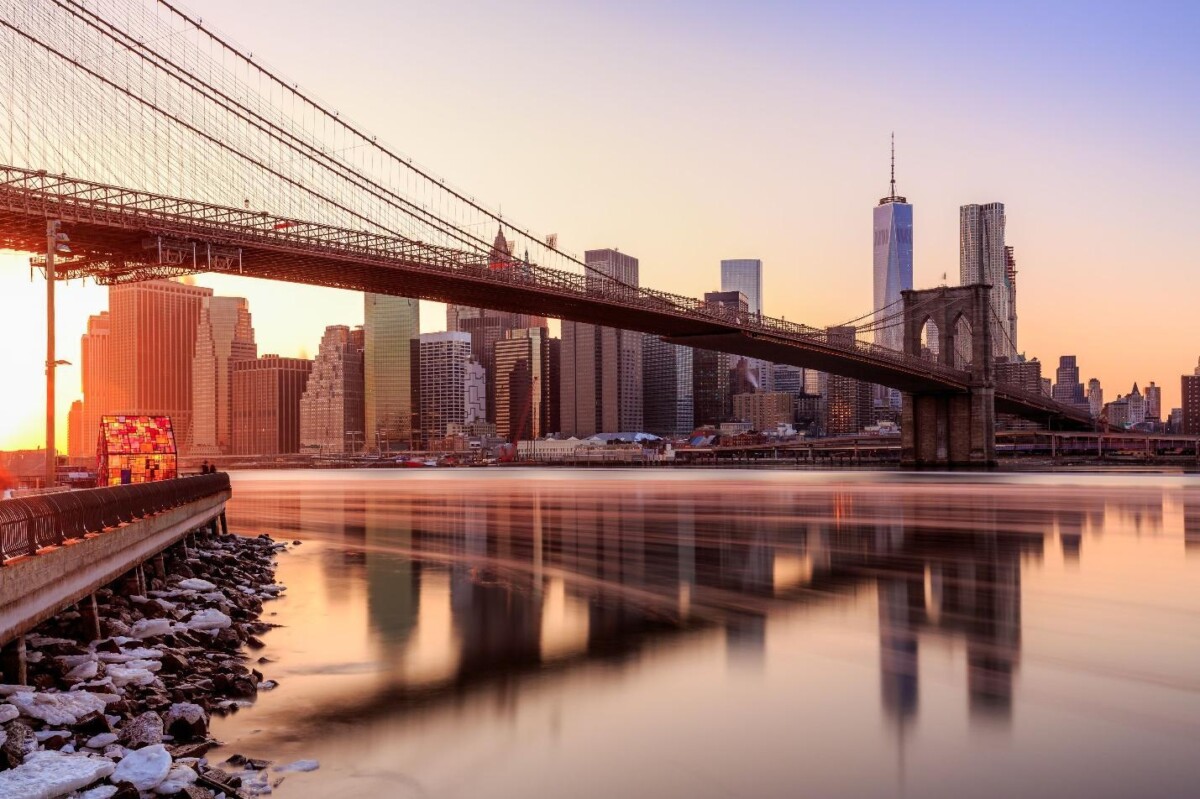 In recent years, the Brooklyn Bridge has become a symbol and landmark of New York City. The best way to get to know the bridge is to walk across it from Brooklyn and enjoy panoramic views of New York City. Another advantage of this route is that the bridge slopes slightly in that direction. The one-way walk takes approximately 45 minutes.
Brooklyn Bridge Park
This park is located along the Brooklyn coastline, under the Brooklyn Bridge. Its area is 34 hectares. In addition to beautiful gardens, plants, trees, the park offers a unique panoramic view of Manhattan. The park is divided into several thematic parts: Pier 1, Pier 2, Pier 3, Pier 4 Uplands, Greenway, Pier 5, Pier 6, Squibb Park and Bridge, Main Street, Fulton Ferry Landing and Empire Fulton Ferry. Many people prefer to sit down and relax on the steps of the stairs in the park, go to Pier 4 or take a seat by the lake.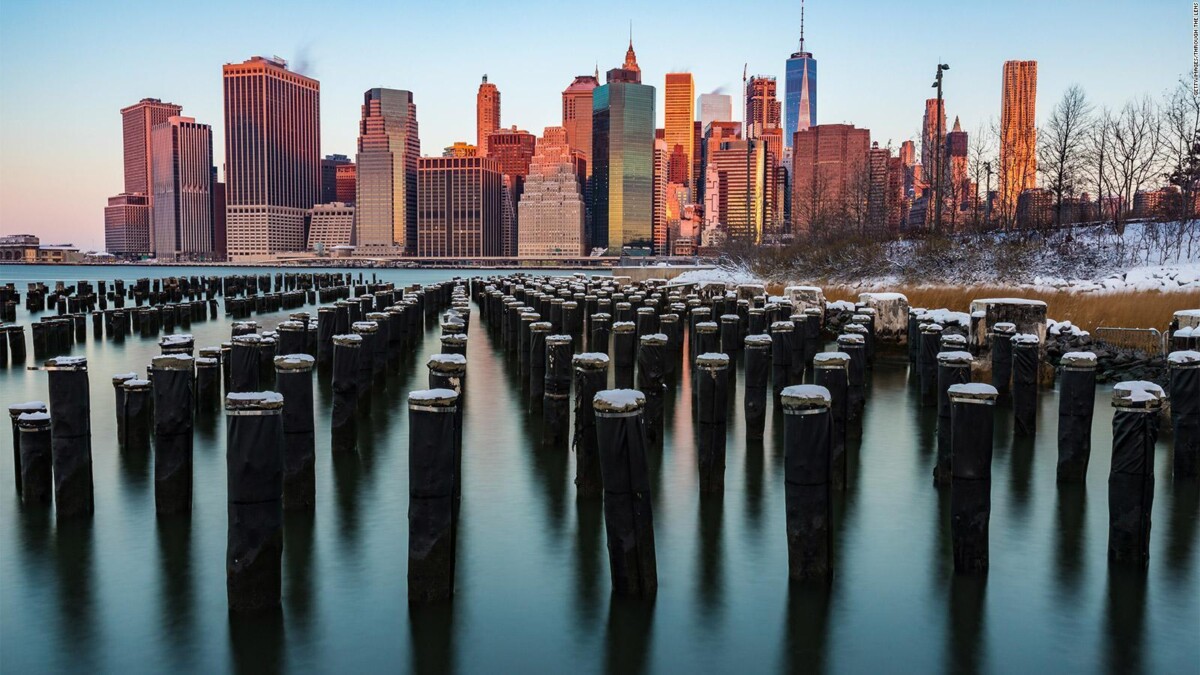 In the park, you will have the opportunity to enjoy the famous lobster rolls. A picnic lawn has been specially designated here.
Free cinema in Bryant Park
Every summer from June to August, Bryant Park hosts open-air movie nights on Mondays during the HBO Summer Film Festival. Take your seats at 5:00 PM, the movie starts at sunset at approximately 9:00 PM and ends at approximately 11:30 PM.
Watching movies in Bryant Park is a great event for warm New York summer evenings. For the ultimate viewing pleasure, bring a small picnic blanket and a snack.
Carousel Jane
This vintage carousel is housed in a square glass pavilion in Brooklyn. Thus, you can always ride it regardless of the weather. Jane's carousel is not only suitable for kids but all ages. For only $ 2, you have the opportunity to have fun riding a vintage attraction. The area around the carousel is called DUMBO (Down Under The Manhattan Bridge Overpass).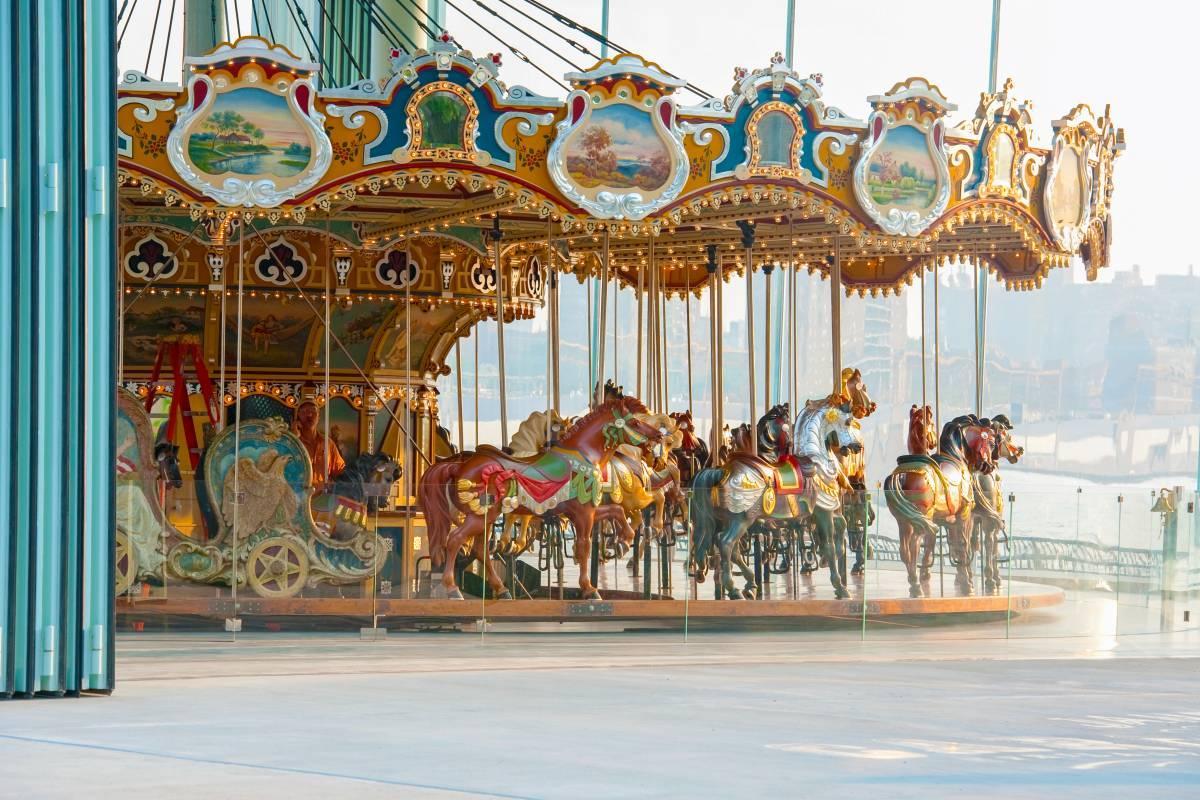 In October 2012, severe Hurricane Sandy hit this part of the city, Jane's carousel was badly damaged, just one year after it opened. Fortunately, the damage was quickly repaired and the carousel is more beautiful than ever before.
Free yoga classes in Bryant Park
New York is a true paradise for yoga lovers. There are a huge number of centers and schools where you can practice yoga. Come to Bryant Park for free classes!
The park is very close to Times Square. During the summer, there are many different activities such as yoga, Tai Chi, film festival, fencing, and chess. The park has free wi-Fi internet.
Roosevelt Tram Cable Car

The Roosevelt Tram is not free, but with the Unlimited Metro Card, you can get there. Roosevelt Tram is a so-called aerial tram located over the East River. It will take you from Long Island City to Manhattan. During the trip, you will have an amazing view of Manhattan.
Go inside using the Metro Card (if you have a metro pass, you don't have to pay to enter). Roosevelt Island, a small island on the East River, is a 4-minute drive away, a wonderful place to stroll in a relaxed atmosphere. Take the tram or metro to get back to the city.
Terminal Grand Central
The central station was opened on February 2, 1913, and many still call it the central station – this was the name of the former railway station, which occupied the same place. Others call it Grand Central, which is the name of the subway station on 42nd Street. Central Station is the world's largest train station and is worth a visit.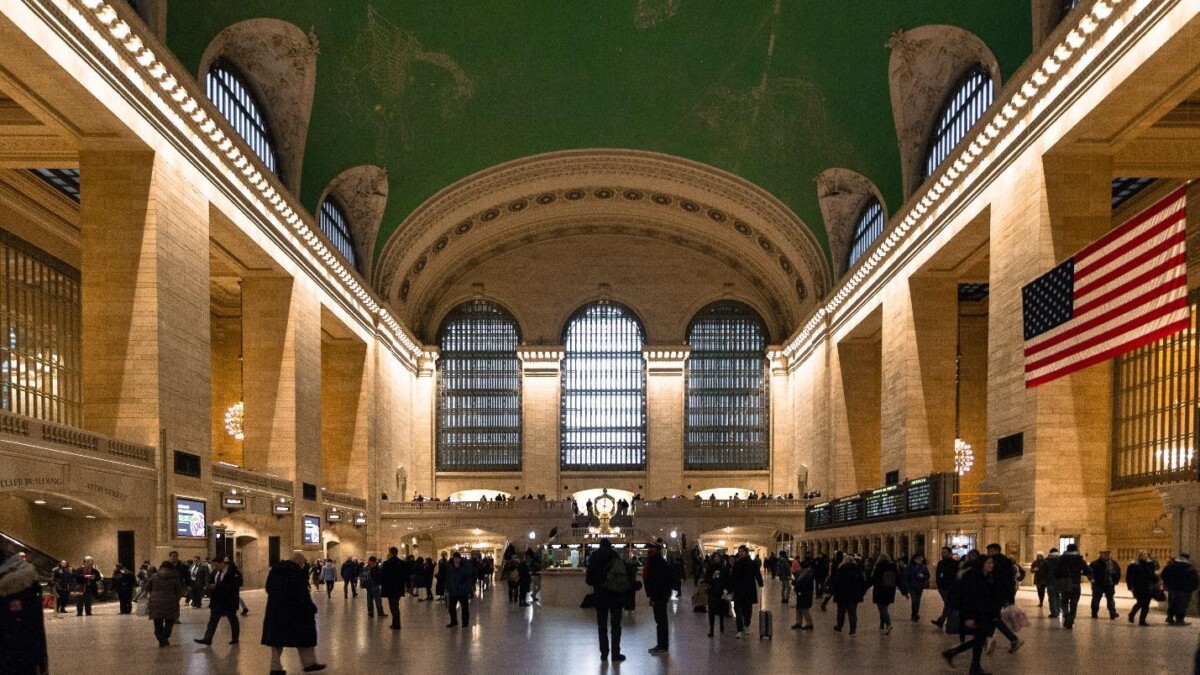 When visiting Central Station, be sure to take a look at the ceiling. After 12 years of restoration, the public was presented with a beautifully decorated astronomical ceiling – something that had previously been completely hidden behind a cloud of tobacco smoke. A small stain was left over Michael Jordan's Steakhouse to remind visitors of the dirt that once covered the ceiling.
Public library
At the corner of Patogo Avenue and 42 Street, there is a beautiful building that is hard to miss. In addition to visiting the public library and reading books, you can use the free Internet and computers.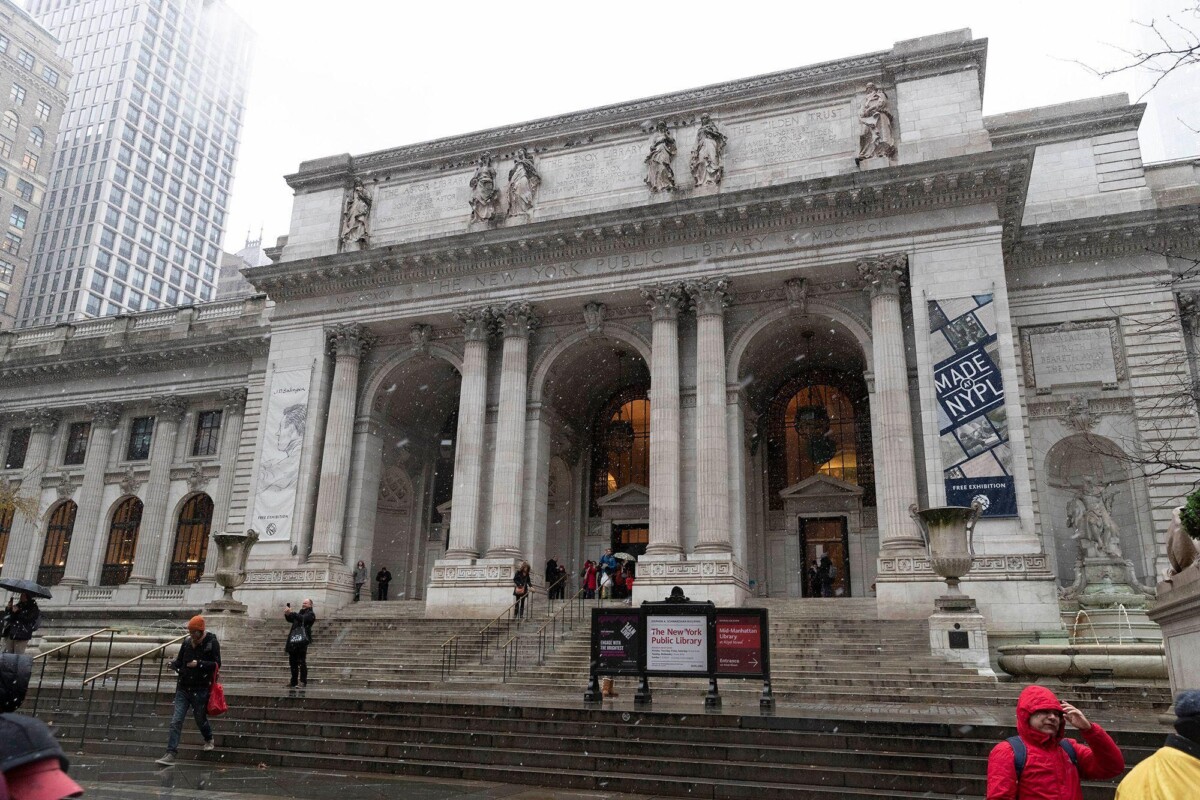 Free Tai Chi lessons
In New York, everyone is invited to take free Tai Chi lessons at Bryant Park. Tai Chi is a series of exercises developed by the ancient Chinese, a kind of perfection of mind and body.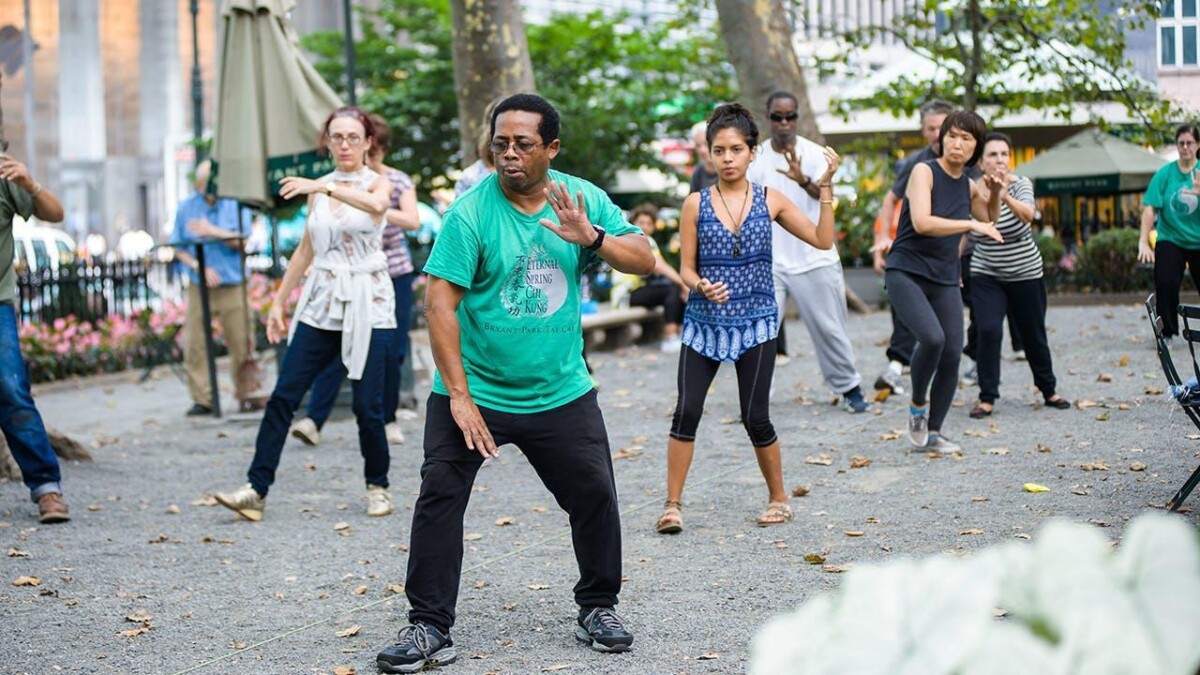 Fans of this sport prefer to train in groups in parks or squares. The slow movements of Tai Chi relax the nervous system and activate the flow of energy. Anyone can participate, regardless of your age or knowledge of Tai Chi. Lessons are taught by teachers from the Tai Chi Chuan Center.
11 exciting places for family vacation near New York City
Free dance lessons
Bryant Park is open every Saturday between 10:00 am – 11:00 am and current and former dancers give dance lessons. The Limon Dance Company is an international contemporary dance company based in New York. The modern dance style concentrates on rhythm and body weight. All lessons are very fun and suitable for all ages.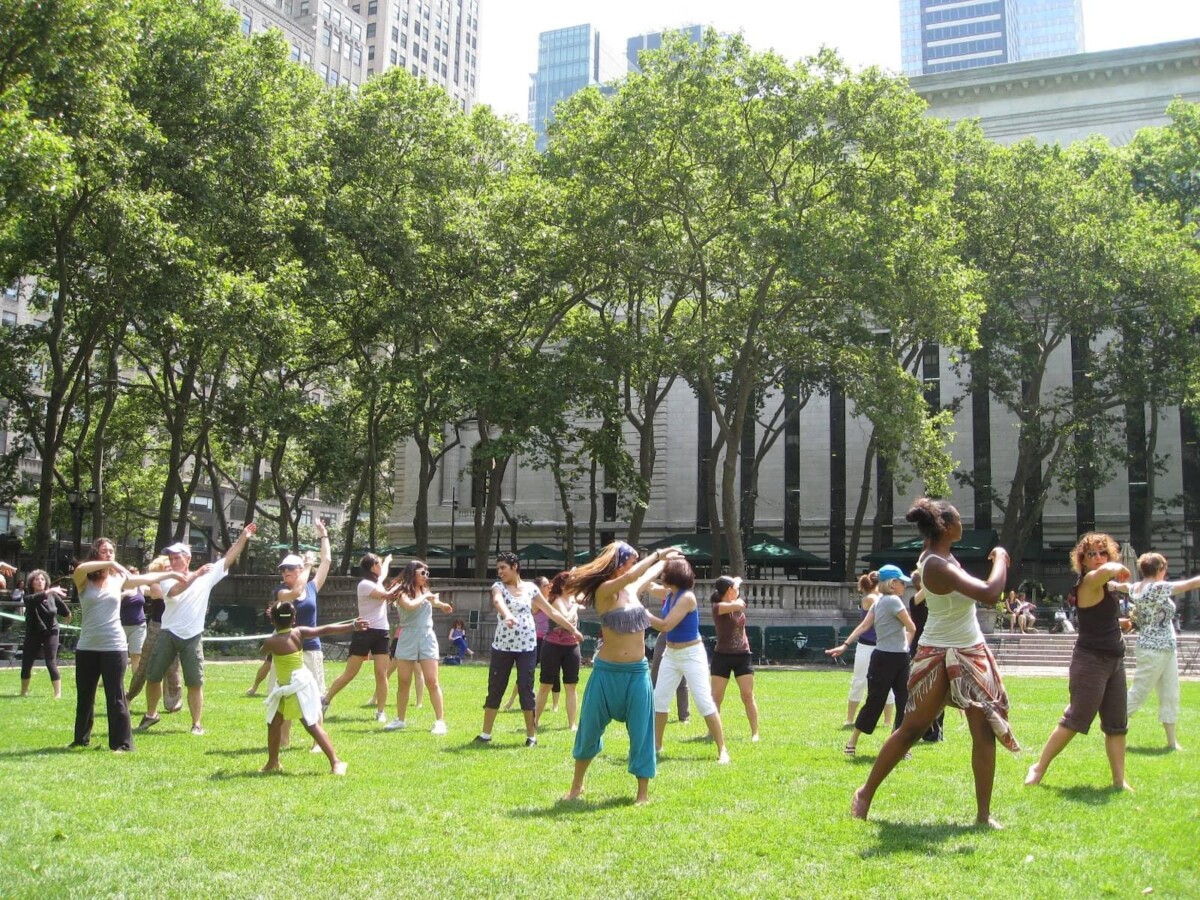 Brooklyn Bridge Park Pool
Every summer, from June, a temporary pool is opened in the park (between Pier 1 and Pier 2). Here you can swim, sunbathe on the sun loungers or just relax. The pool area has picnic tables, showers and changing rooms. There are lockers in the locker rooms where you can store your things.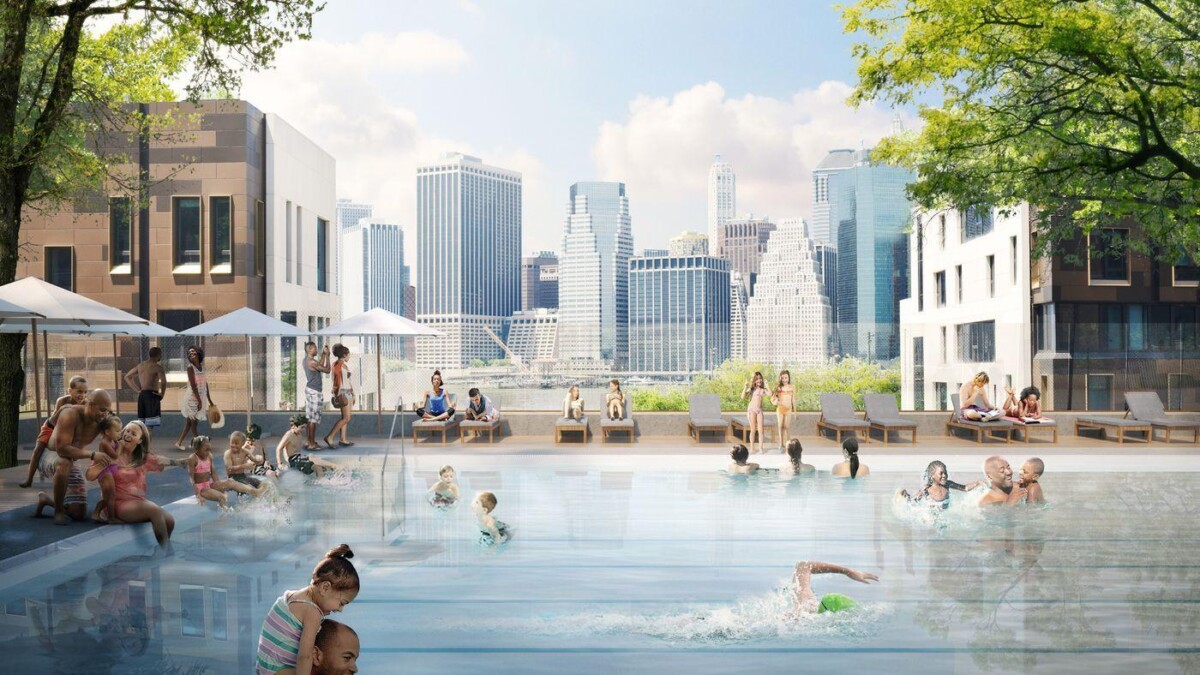 The maximum capacity of the pool is 60 people. The earlier you arrive, the earlier you enter the pool. After you enter the pool area, you will be given a special bracelet that gives you the opportunity to spend 45 minutes in the pool.
Good Tourism Rules or What NOT to DO When You Come to New York City 
An audio tour of New York
Did you know that New York was originally named New Amsterdam? To know more information about the history of the city, download the free audio tour to your computer, MP3 player, iPod, iPhone, or mobile phone. Speaker will tell you about the history of lower Manhattan, and how the Dutch mastered the lands of New York.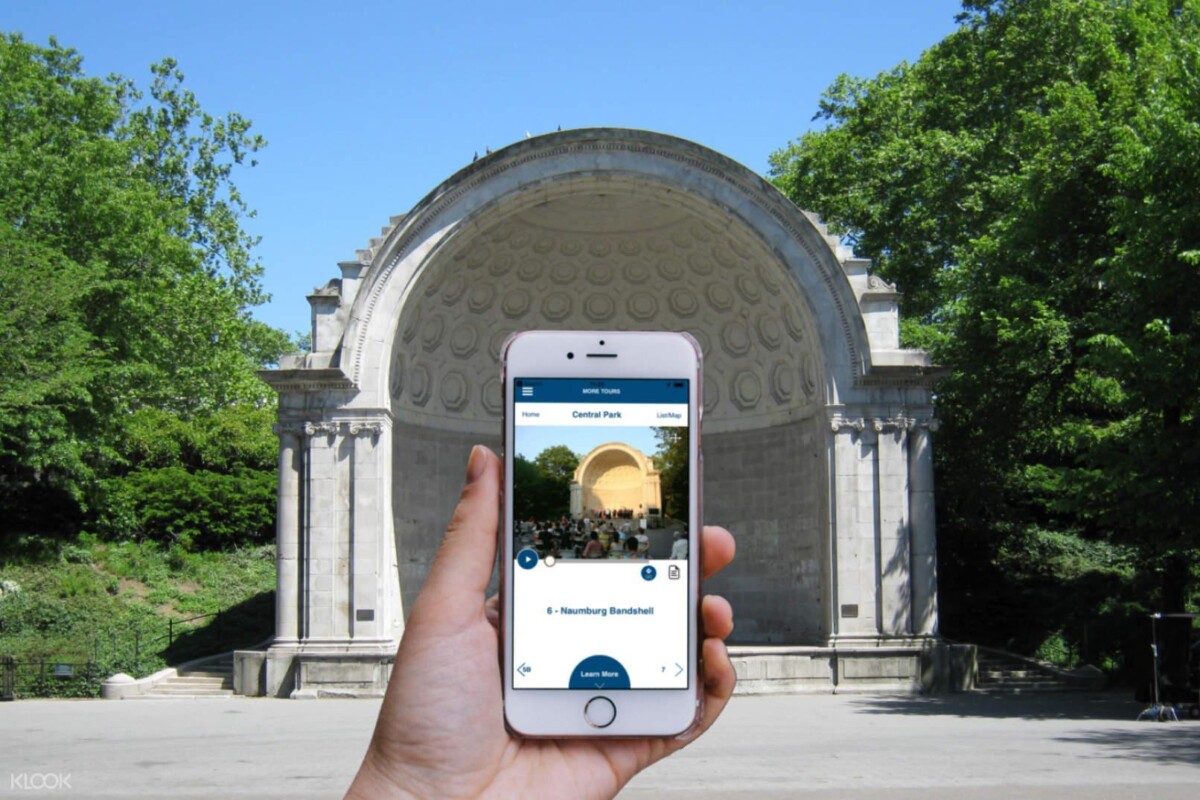 The audio lasts an hour and a half. The tour begins in Lower Manhattan. During the tour, you will pass by the most important sights. Most of the information you will hear will relate to the Dutch contribution to the construction of New York.
Free excursion about different types of birds
In a city as big as New York, there are things you wouldn't expect. For example, there are many different birds. Find out for yourself on a free guided tour of New York. Discover all the bird species that Bryant Park is home to during the migration season. Free guided bird tours are organized on Mondays and Thursdays.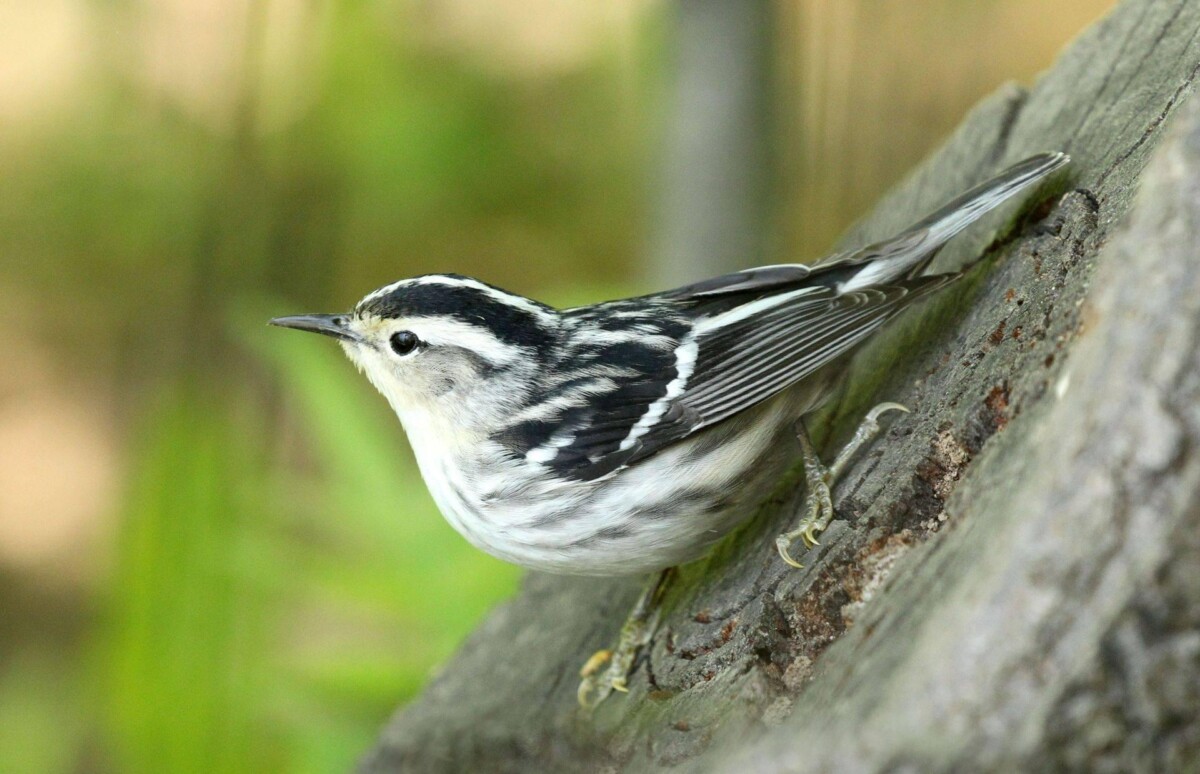 This was a list of 10 free New York City attractions. These places are not only free but also very interesting and we recommend visiting them.
Like us on Facebook for more stories like this: