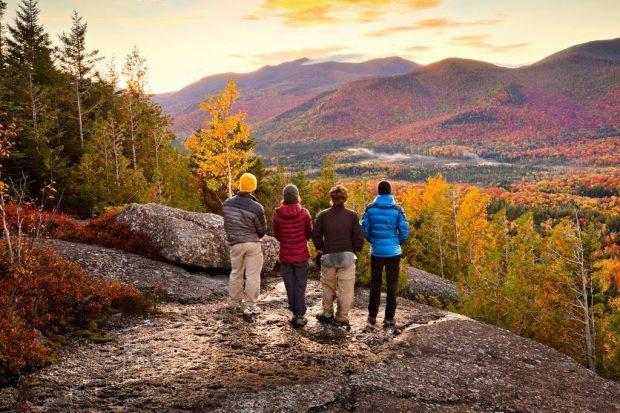 The Big Apple is surrounded by many great cities and travel destinations, and so many make trips there from New York, and rightly so. We ourselves have made several days trips from New York. Either head north to Long Island, Boston, the Hamptons, or Niagara Falls.

If your travel plan or schedule allows, you should definitely take a day trip from New York. You have a wide range of travel destinations and how to get there.
Day Trip to Boston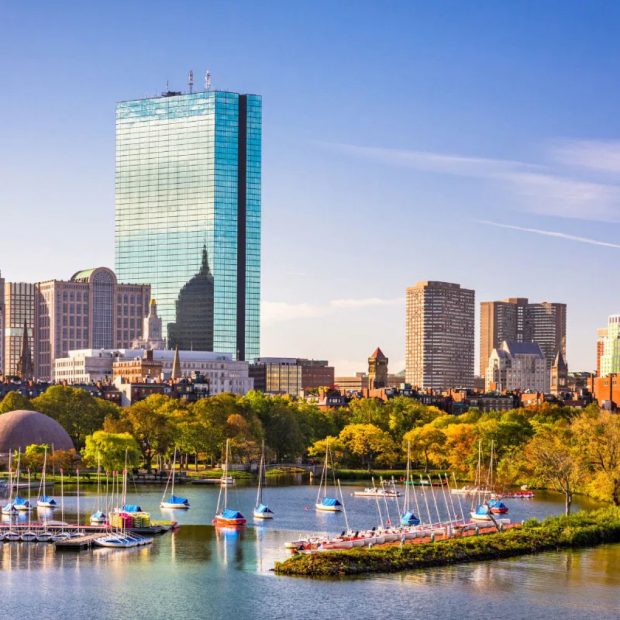 Day trip in Outside of New York City
Boston is the perfect day trip destination from New York as it has so much to offer and is only a 4 hour's drive away. The city is famous for its history and cultural diversity. Its streets offer a blend of European and American styles that is unique in the United States. You can also visit such famous places as the Harvard University campus and MIT, as well as Quincy Market and the site of the famous Boston Tea Party.
READ: Day Trip to Niagara Falls in New York: If You Would Like Some Nature You Can Discover the Majestic Beauty of Niagara Falls on a Day Trip from New York
Boston Landmarks
The best thing about Boston is that the city is easy to walk around and you can see the major sights in a day or two. If you get the chance, you should also visit the Beacon Hill neighborhood, which we think is one of the best spots on the east coast.
Don't miss this on your day trip to Boston:
Beacon Hill.
Visit the Freedom Trail.
Boston Tea Party.
Walks through Boston Common Park and then along the Charles River.
Take a hop-on hop-off trolley tour.
How to Get There
For us, this is the best guided day trip from New York to Boston. Optionally, you can reach Boston from New York by rental car or by train.
READ: Is It Really True: Nine Things to Avoid in New York
Washington D.C. Day Trip
Day trip Outside of New York City
Washington D.C., the capital of the United States, is one of our favorite places as it offers a fascinating contrast to New York. If you want to take a trip from New York City, Washington is an ideal destination as it is only 4 hours from the Big Apple.
The city is named after Revolutionary War commander and first American President George Washington. What awaits you in Washington? Unlike New York, Washington does not have skyscrapers due to regulations preventing buildings from exceeding a certain height. However, the most important sights include the White House, the Washington Monument, the Capitol, and the Lincoln Memorial.
Attractions in Washington DC

On your day trip to Washington D.C. you should not miss this:
The White House.
The Capitol.
Reflecting pool.
Lincoln Memorial.
Smithsonian Museums.
How to Get There
Optionally, you can reach Washington DC from New York by rental car or by train.
Day trip to Philadelphia from New York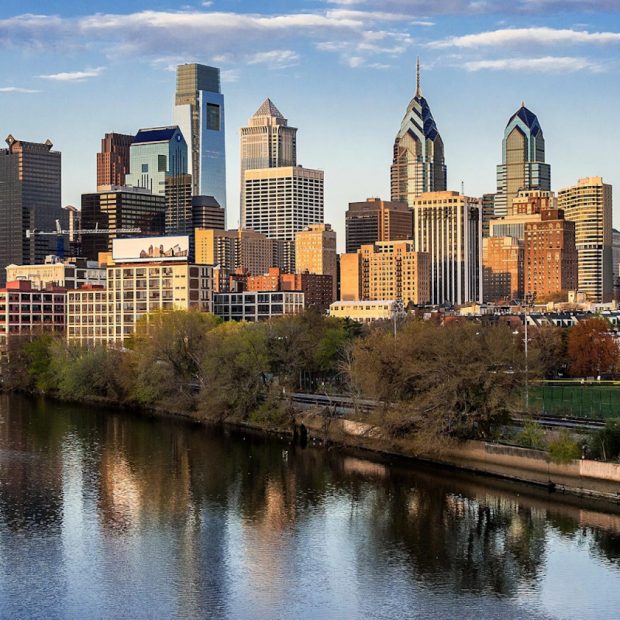 Day trip Outside of New York City
Another must-see place near New York City is Philadelphia. Just an hour and a half away by train, it's close enough that many Philadelphians commute daily to New York City for work. Despite their proximity, the two cities couldn't be more different: While New York is mainly concrete and a big city, Philadelphia has more green spaces and a more small-town flair.
READ: Blue Souk: A Very Beautiful Souk in Sharjah
The main draw of this city is its importance to American history, which is reflected in many areas of the city – most notably the Old City District, a small part of downtown. Philadelphia isn't just about historical sights, it also has exceptional art museums, Chinatown, a predominantly Italian neighborhood in South Philly, and many gray skyscrapers that mingle with downtown industrial warehouses.
Distance: 100 miles (2 hours by car)
If you decide to do a day trip to Philadelphia, don't forget to check out these sights:
Drive to Lancaster and take a horse-drawn cart ride through Amish farmland.
Visit Independence Hall, where the Founding Fathers signed the Declaration of Independence.
Visit the Museum of the American Revolution or the Benjamin Franklin Museum.
Walk down Elfreth's Alley. This street is America's first residential street dating back to 1702 and is now home to many art galleries, shops, and restaurants.
Check out the art collections at the Pennsylvania Academy of the Fine Arts or the Philadelphia Museum of Art.
Philadelphia Attractions
The Liberty Bell.
Betsy Ross house.
Franklin Square.
The Rocky Statue and Rocky Staircase.
Eastern State Penitentiary.
How to Get There
Optionally, you can reach Philadelphia from New York by rental car or by train.
Like us on Facebook for more stories like this: