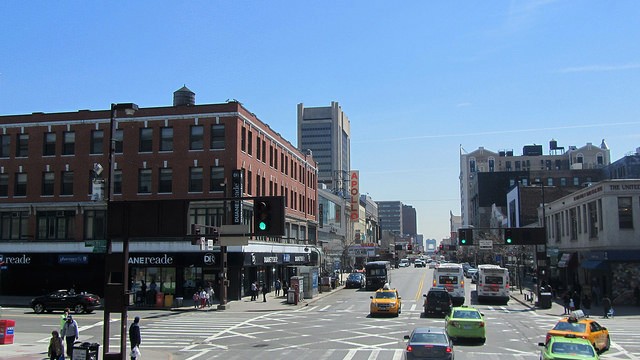 Harlem Crossroads
For decades, Harlem has enjoyed a terrible reputation, although the neighborhood is still on the Manhattan peninsula and thus only a short distance from the main attractions. In the meantime, however, the quarter is said to have changed a lot – enough to be considered "safe" and also worth seeing for tourists?

Here you can read our assessment of whether the district is worth visiting, whether you can even stay overnight there and what there is to see!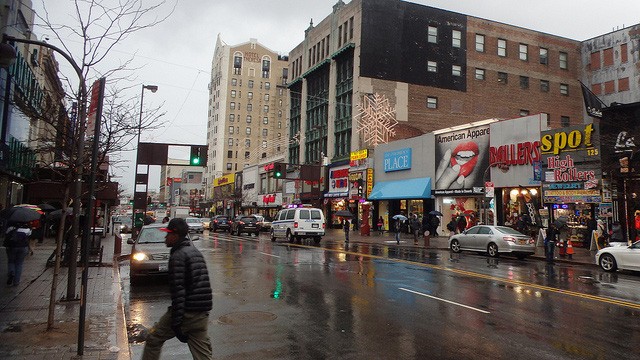 Harlem Streets
Location & information
If you were only to visit Manhattan, you could get the impression that New York City is an almost perfect, clean, and very prosperous city, but already on the way from the airport through Queens or at the latest when stepping on the subway you notice that this is not quite can be true and the problems of the city should only be pushed from the eyes of the wealthy and tourists. And originally not that far, because Harlem, once one of the biggest problem areas, begins, roughly speaking, north of Central Park, in the east on 96th Street after the lake.
The district is made up of several other "zones": West, Central, and East Harlem, which differ from each other primarily in terms of their population structure – the eastern part, for example, is also known as Spanish Harlem due to the high proportion of Latino people.
The entire neighborhood has undergone a number of changes in the past hundred years; once a center not least of the Italian mafia, then a center for the Afro-American residents of New York City, and finally, due to high levels of unemployment, poverty, and a low life expectancy, a center of crime.
Harlem Today: Worth a Visit?
However, since the mid-1990s, Harlem has gradually changed. Not because the problems really got any smaller, but because of a tougher line between the police and the city, which gradually reduced the crime rate significantly – the real poverty-stricken district of New York has moved a little further north into the Bronx, the as a tourist should still be avoided if possible.
Harlem, on the other hand, can largely be described as "safe", especially during the day, although this term is of course relatively coined as always: You are nowhere safe and there are still better and worse corners in Harlem. Basically, you can walk around here as a "white man with a camcorder" without having to worry seriously.
The much more important question, however, is probably whether it is worth it, because Harlem has only very limited real sights in the classic sense to offer. The district has always lived primarily from its "flair", even if that may sound a little irritating in view of its history, and of course, the architectural masterpieces are rather few and far between here.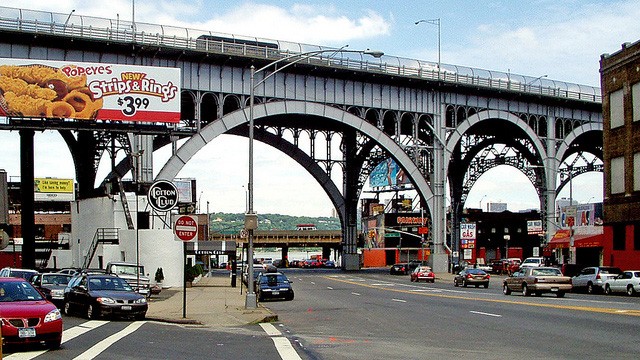 Harlem street view
Worth seeing, especially from a historical point of view, is the Apollo Theater, in which numerous well-known artists such as the Jackson 5 had their first major appearances, as well as the Dunbar Apartments, which started in 1926 as the first major housing project for "people of African origin" in the USA, were valid.
In addition, especially in the southern part of Harlem, there are recently some trendy hotels and youth hostels, which of course attract with lower prices than in Central Manhattan, but at the same time offer good, fast subway connections to the most important sights. On a case-by-case basis, you need to consult Tripadvisor for a precise assessment – in principle, Harlem can now also be a viable choice for overnight stays.

Insider tip: Hip-hop bus tour of Harlem and the Bronx
If you don't really dare to explore Harlem on your own, or if you are particularly interested in Harlem's hip hop music scene, then we have an insider tour on offer for you. On what is probably the world's first hip-hop bus tour, you can experience the exciting history of hip hop up close on a bus tour with real professionals through Harlem and the Bronx. Each bus tour is led by an artist in the genre, including Grandmaster Caz (Cold Crush Brothers), Kurtis Blow, Rahiem (Furious Five), and Reggie Reg (Crash Crew). They show you their old meeting places and share private stories and anecdotes about their experiences.
There are of course stops for photos at the legendary Apollo Theater and a number of well-known clubs. The hip-hop bus tour takes a total of 4 hours.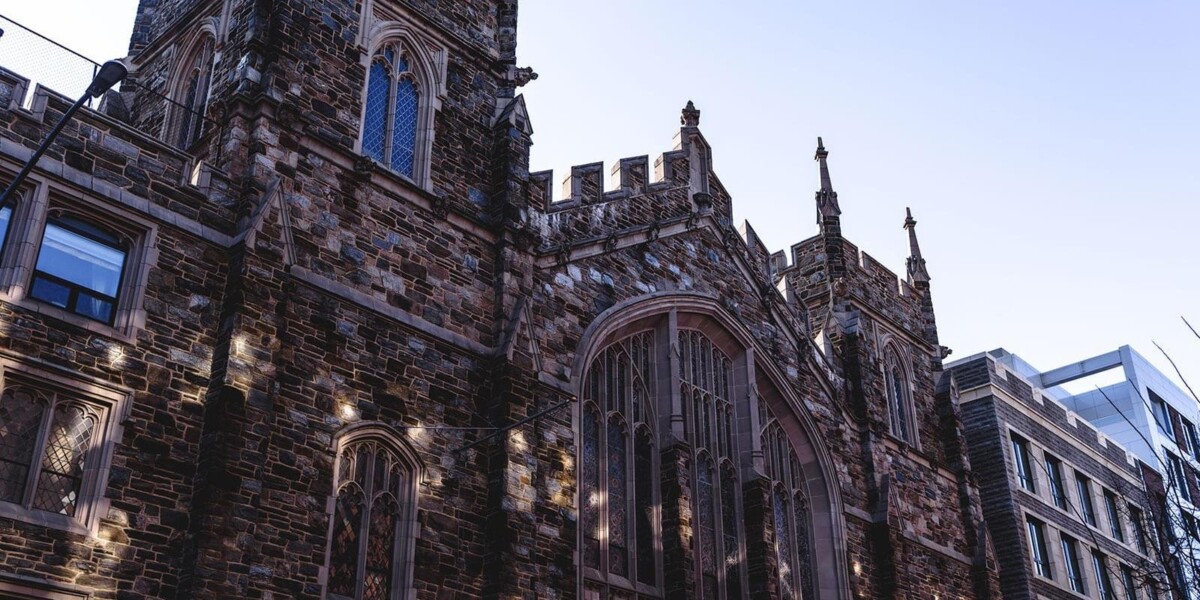 Gospel in Harlem
An unforgettable experience on your visit to Harlem is definitely a visit to a gospel choir. The historic Abyssinian Baptist Church is a very special place for this. The gospel choir sings every Tuesday evening at 7:00 p.m. and Sundays at 11:00 a.m. This church was already of great importance during the Harlem Renaissance and has never lost this particularity. Please note that shorts and flip-flops are not allowed in the church (address: 132 West 138th Street / Odell Clark Place).
The Bethel Gospel Assembly is very open to the tourists' gospel choir. Not all of them like visitors who are not part of their community. The finest gospel sounds are played here every Wednesday at 6:45 p.m. and Sundays at 11:30 a.m. (address: 2 East 120th Street).
You should definitely see the Cathedral of Saint John the Divine. This church in Harlem is the largest Anglican church and the third largest Christian church in the world. Construction began in 1892 with Byzantine and Romanesque allusions and continued in 1911 in the neo-Gothic style. (Address: 1047 Amsterdam Avenue).
Music history in Harlem – experience jazz & blues live
New York is also celebrated as the world capital of jazz. But where are the city's famous jazz clubs actually located? Exactly, in Harlem!
If you don't want to go to Harlem's jazz clubs on your own, you can also experience the city's best clubs and jam sessions with a small group. On the Harlem Jazz Tour, an experienced musician goes with you to a soul food café and then to two to three clubs with live jazz sessions. You will learn many exciting stories about this music scene in Harlem and, if you are talented musicians, you may even be able to come on stage yourself!
Historic areas from bygone times
One of the most significant areas of Harlem is the Mount Morris Historical District (119th through 124th between Malcolm X Boulevard, Lenox Avenue, and Mount Morris Park West). Here you get a great insight into the architecture of that time and see the beautiful brownstone houses.
The intersection of West 116th Street between Nicholas Avenue and Morningside Park is known as Little Senegal. So if you always want to travel to Africa, you will find an authentic African lifestyle here. The Malcolm Shabazz Harlem Market is particularly popular there. At this weekly market, jewelry and clothing from parts of West Africa, in particular, are sold.

Strivers Row, also known as St. Nicholas Historic District (138th to 139th Street), shines with its very well-preserved, ancient row houses from 1891. This part of Harlem is so untouched that you can see original street signs and notices from that time finds that ask for the following matter of course: "Walk your horse". 2015 in Harlem – that's New York City too.
The Apollo Theater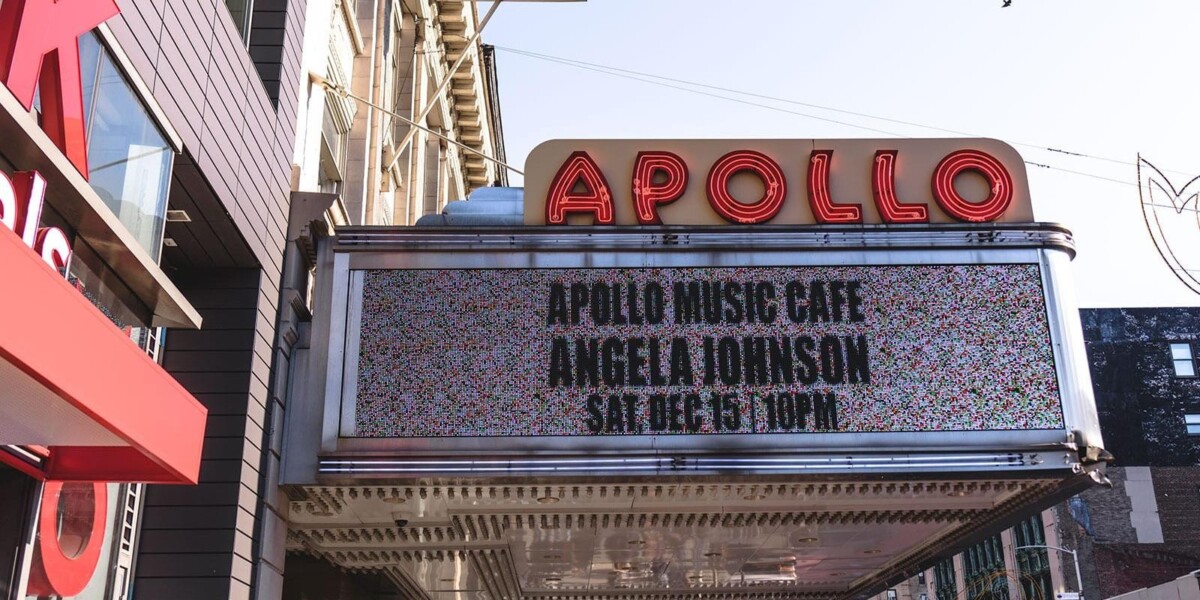 Apollo Music Theater
Known in the twenties for its burlesque shows and only open to whites, the Apollo Theater in Harlem is known worldwide for its jazz, soul, and blues concerts. The Apollo Theater started the careers of many world stars, such as Duke Ellington, Louis Armstrong, and Count Basie.
But also names like Ella Fitzgerald, Sarah Vaughan, and Billie Holiday went in and out here. Later it was also the big stage of numerous Motown artists like Diana Ross, the Jackson 5, and The Supremes, or home to soul musicians like Marvin Gaye and James Brown. Brown was even laid out in the Apollo after his death in 2006.
After the death of Michael Jackson, thousands of fans gathered at the Apollo Theater in Harlem. The Apollo Theater was one of his early career stops with his family as The Jackson 5. He attended and won the Amateur Night in the late 1960s. Today grandiose concerts take place regularly in the Apollo Theater. You can find the event calendar here. In addition to the concerts, exciting workshops are now also taking place in the Apollo Theater Academy. The guided tours through the legendary theater with all the background information on the history and its celebrities are really worthwhile.
Upper Manhattan: Washington Heights
The area from West 155th to 200th Street is called Washington Heights. Inwood, the northernmost area of ​​Manhattan where the Harlem and Hudson rivers meet, begins a little further north. Since 1920, Washington Heights has seen waves of immigration, including many Germans and Jews (such as Henry Kissinger and Dr. Ruth Westheimer).
In the past few decades, Dominicans and Mexicans have come here. Probably the most famous landmark in Washington Heights is the Morris-Jumel Mansion – an impressive building that in the fall of 1776 (!) Served as one of the headquarters of George Washington. For just $ 5, you can get a fascinating peek behind the scenes of a historic building.
Like us on Facebook for more stories like this: