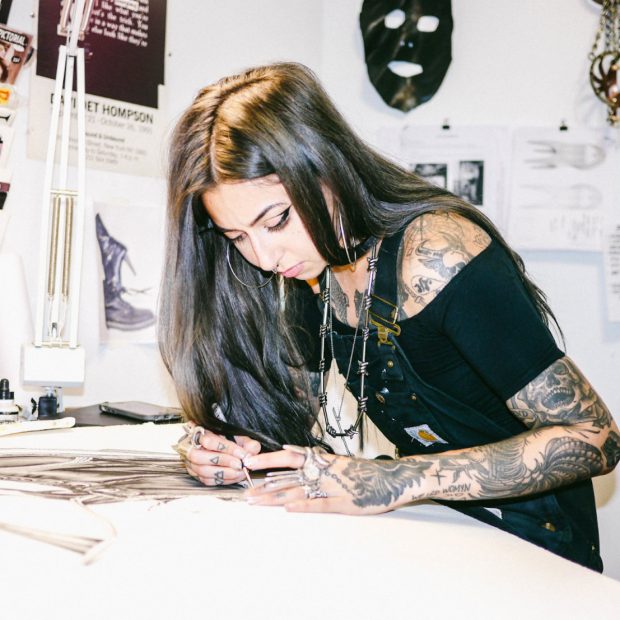 Many New York vacationers dream of a lifetime memory and are therefore on the lookout for the best tattoo studios in New York City. For a long time, tattooing was completely forbidden in New York. But where do you get a tattoo in New York these days? What exactly does that cost? And how does the appointment work? We will answer these questions and more in this article about tattoo studios in New York.
READ: What To Do: Challenges Faced by New York Residents
How Do We Find the Best Tattoo Studio in New York?

Getting a tattoo in New York is of course a very special holiday souvenir. Nevertheless, we recommend that you do sufficient research in advance to determine whether the tattoo studio in New York City is right for you. So trust our recommendations in this article and use the references of the individual studios to decide which style suits you best.
However, find out in advance whether your desired tattoo can also be implemented in the same way. Take a look at the tattoo studios' social media channels and find out which tattoo studio in New York is most suitable for you.
Bang Bang Tattoo
Address: 328 Broome Street & 62 Grand Street
Bang Bang in New York is by far the most famous studio in the city and employs a large number of very talented artists from all over the world, who are handpicked by Keith "Bang Bang" McCurdy to work for him in New York. With a studio in Chinatown and one in SoHo, a team of around 30 artists works every day to give their customers what are probably the best tattoos in New York City.
READ: The Best Delis in New York: Where to Satisfy Your Hunger?
We can highly recommend the artist Dez from Bang Bang. He is currently one of the hottest and best tattoo artists in New York City. The tattoo studio is followed by around 2 million fans on the Bang Bang NYC Instagram account. This is also where you'll find some great inspiration for what to expect from Bang Bang.
The advantage of Bang Bang tattoos is that each artist has their own style. While some only do realism tattoos, others only work on lettering. Still, others only engrave portraits. At Bang Bang Tattoos you are in safe hands. The studio is the cleanest and most hygienic studio we have seen in New York.
However, it is also the most expensive in terms of price. The prices depend on the tattoo artist. However, at Bang Bang, no one will work on your dream tattoo for less than $450 an hour. However, the quality can hardly be compared to anything else. The best in the world work here, which can also be seen in the results of the work. Walk-ins are welcome and are usually announced on their Instagram account. Otherwise, the waiting time is about 4-8 months depending on the artist. Appointments can best be made by email or directly on site. 
READ: Rixo's The Palm Dubai: A Beautiful Beach Hotel in Dubai is the Rixos The Palm Dubai
Daredevil Tattoo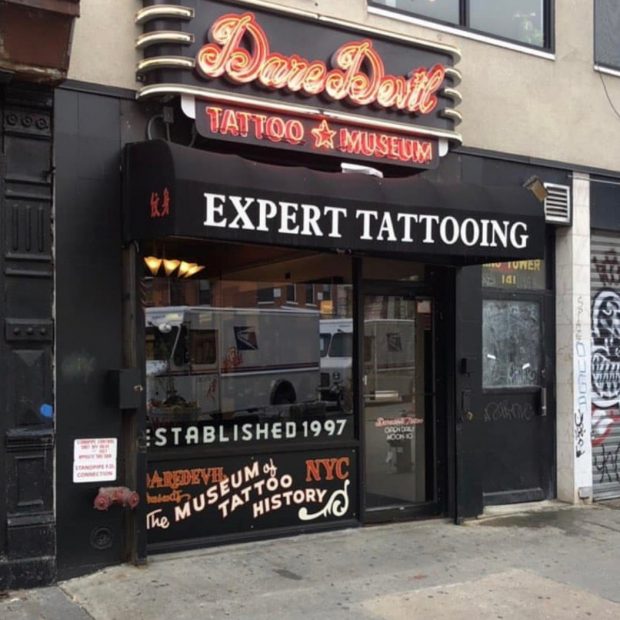 Address: 141 Division Street
Right on the border of the Lower East Side and Chinatown is Daredevil Tattoo. The tattoo studio in Manhattan was opened in 1997 and has been an integral part of the New York tattoo scene ever since. Part of the Tattoo Studio in New York City is a Tattoo Museum, which can be visited free of charge. Daredevil Tattoo in New York delivers significantly smaller products such as Bang Bang, but the quality is just as good.

Here you can also choose from different artists whose areas of expertise are as diverse as their tattoos themselves. The price for Daredevil Tattoo is around $200 per hour. Walk-ins are welcome. If you want to plan ahead, be sure to make an appointment in advance. The waiting times at Daredevil tattoos are always relatively long.
East River Tattoo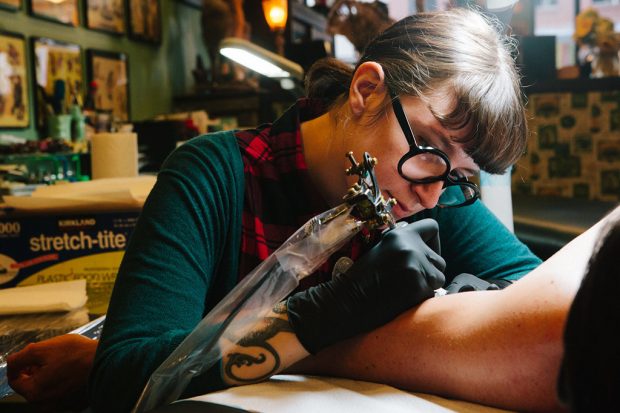 Address: 1047 Manhattan Ave
East River Tattoo was founded in 2000 in Brooklyn's hip Greenpoint neighborhood by Duke Riley. With a team of six highly talented artists, East River Tattoo specializes in historical tattoos of American history and maritime styles. But be sure to check out the Instagram channel with almost 90,000 followers to get a good impression of what exactly awaits you at East River Tattoo.
Compared to other tattoo studios in New York, East River Tattoo is also relatively affordable, with prices ranging from $200 to $400 for regular-sized tattoos. However, you should really be aware of the style here. If your desired tattoo does not correspond to the ideas of the tattoo artist, there is a clear, but very friendly no. Walk-ins are also welcome here.
Fine Line Tattoo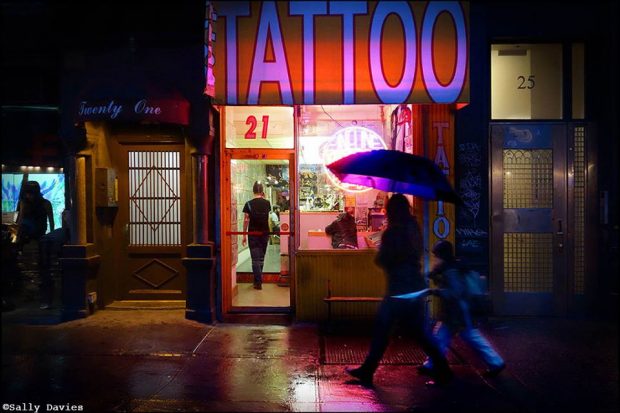 Address: 21 1st Ave
The late Mike Bakaty, a veteran of the New York tattoo scene, was already tattooing in his loft on the Lower East Side after he retired from the art scene. He was also one of the first to get his tattoo license in 1997. Tattooing was banned in New York for 20 years. From 1961 to 1997 there were no official tattoo studios in New York.
Today his son Mehai tattoos on the Lower East Side and has taken over his father's institution of five tattoo artists. As the name Fineline Tattoo already suggests, he convinces with fine lines and first-class tattoos. Fine Line is one of the oldest tattoo studios in New York. You can get a tattoo here for around $100 – $160 an hour.
King's Avenue Tattoo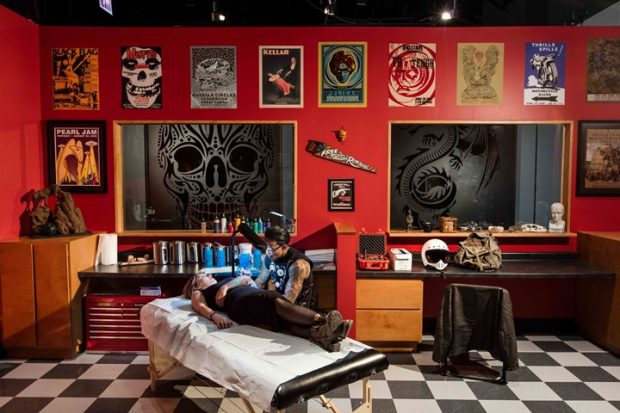 Address: 188 Bowery
Mike Rubendall founded Kings Avenue Tattoo in Long Island in 2005. Since then, this tattoo shop in New York has grown into one of the most well-known and respected tattoo studios in NYC. Since 2011 there is now also a location in SoHo as the team continues to grow bigger and bigger. Similar to Bang Bang, tattoo artists from all over the world are regularly flown in to help out in the shop for a short time.
Due to its size, the Kings Avenue Tattoo Studio in Manhattan gives you the opportunity to get exactly the tattoo you want. You're not into a certain style, like East River Tattoo Studio, for example. Kings Avenue is priced at around $400-500 for a small tattoo. Walk-ins are significantly cheaper and possible for as little as $100.
Three Kings Tattoo

Address: 343 E 10th Street – Manhattan Studio
If you are looking for a tattoo studio in New York, you will hardly be able to avoid the name Three Kings Tattoo. With locations in the East Village, Long Island, Greenpoint, and even Los Angeles, Three Kings Tattoo is the place to go for high-quality, truly special tattoos.
A lot of our friends got tattooed at Three Kings in New York. They are known to be a bit more expensive than other tattoo studios in NYC, but it's definitely worth it. At the Three Kings, you get detailed advice and a really individual tattoo. There is no blind copying of templates here.
Each tattoo is a work of art and a unique piece. You pay around $100-$200 per hour here, depending on the tattoo artist. Be sure to make your appointment here well in advance as the Three Kings is always very popular and is often fully booked.
Like us on Facebook for more stories like this: